You can now book Nectar Hotels with points – so NEVER book with Avios via BA Hotels
Links on Head for Points may pay us an affiliate commission. A list of partners is here.
Last Summer, Nectar launched its own hotel booking site, which you can find at hotels.nectar.com.
As you will see, it is a white label version of Rocketmiles, which is itself part of Agoda.
It isn't hugely generous unless you are only spending £50 or so. With no 'first booking bonus', you are reliant on the base points for your return. You will earn 1,000 to 2,000 Nectar points PER NIGHT. This means £5 to £10-worth of Nectar points.
In a new development, you can now SPEND Nectar points at Nectar Hotels. Let's see if it offers good value, and why it means Avios should close down its own hotel booking site.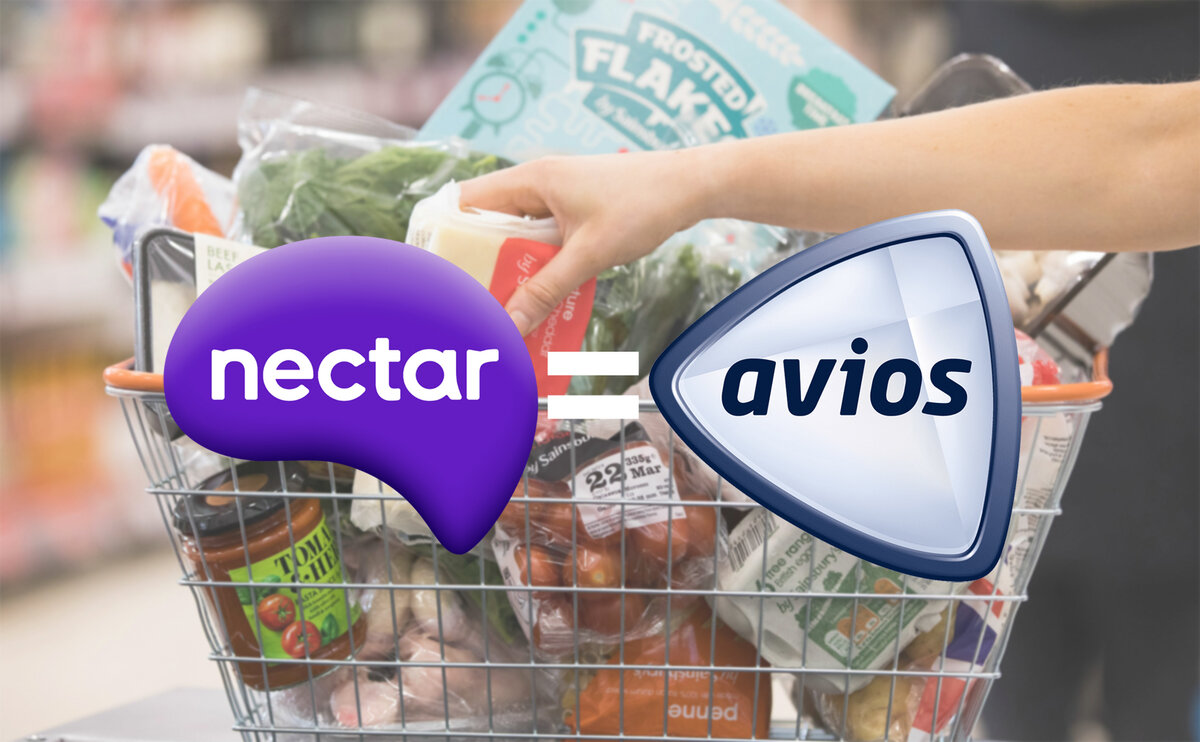 Is Nectar Hotels a good deal for earning points?
Before we look at the new option of spending points, let's remind ourselves of whether it is a good deal using Nectar Hotels to earn points.
In general, it's OK, but you can do better. For a start, remember that you won't earn hotel points or receive status benefits on hotels booked via Nectar Hotels because they are treated as third party bookings.
There is no obvious correlation between price and points. In general, you should expect 2,000 points per night when spending £200+ per night but this is not a strict rule.
Your return will rarely exceed 5% assuming 0.5p per Nectar point. Hotels.com Rewards will give you 10% of the ex-VAT price back, although you need to do 10 nights before it pays out.
Nectar Hotels works best if you are only spending around £40, which seems to be the cheapest offered. You would get the minimum 1,000 Nectar points, worth 625 Avios, which is a very good return.
The one upside is that it is simple. You aren't messing about with joining a new loyalty scheme and you don't need to do any further nights before you can redeem. You can cash out your reward on your next visit to Sainsbury's or, of course, convert them to Avios.
Is Nectar Hotels a good deal for spending points?
Put it this way …. it is a FAR better way of spending Avios than using the Avios hotel booking portal.
In April we ran this article on how to redeem Avios for hotels. What we showed is that, if you book via the BA Hotels portal, you receive 0.55p per Avios. This is terrible value.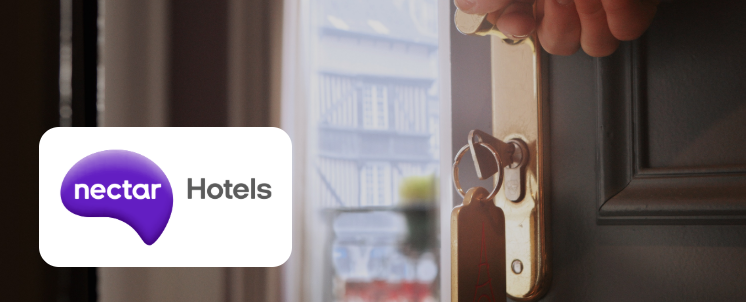 Nectar Hotels offers far better value than BA Hotels
You can convert 250 Avios into 400 Nectar points via this page of ba.com (except you can't, because online transfers are still down, but you can call instead).
At Nectar Hotels, 2000 Nectar points get you a £10 saving on a hotel room. This is the standard '0.5p per Nectar point' return that you get with virtually all Nectar redemptions.
This means 250 Avios = 400 Nectar points = £2 of hotel room, so 0.8p per Avios.
Converting Avios to Nectar and spending them via the Nectar Hotels site will get you 0.8p per Avios. This is a huge improvement on 0.55p per point via BA Hotels. Weird but true.
Here's an example
Let's look at Thistle Holborn in London for Sunday 1st August:
Via Nectar Hotels, a room costs £90. You can choose to use 17,900 Nectar points to pay this, which you can get by converting 11,187 Avios.
Via BA Hotels, a room costs 17,450 Avios (0.52p – worse than usual). This is 55% more Avios than if you had used Nectar Hotels.


Conclusion – is Nectar Hotels worth it?
Of course, neither of these is the absolute best option.
A better option than either would be to use your Avios / Nectar points for something else – like Sainsbury's groceries – and book your hotel for cash.
Nectar Hotels will give you 1,000 Nectar points for paying cash, which converts to 625 Avios. Hotels.com Rewards would give you a credit worth (£90 – 5% VAT x 10%) £8.57.
That said, if you do want to use your Avios for a hotel booking, do not even consider using BA Hotels now. Nectar Hotels will get you SUBSTANTIALLY more value.
The Nectar Hotels site is here.
---
Hotel offers update – June 2023:
Want to earn more hotel points? Click here to see our complete list of promotions from the major hotel chains or use the 'Hotel Offers' link in the menu bar at the top of the page.
Want to buy hotel points?
Hilton Honors is offering a 100% bonus when you buy points by 18th July. Click here.
IHG One Rewards is offering an 80% bonus when you buy points by 7th June. Click here.
Marriott Rewards is offering a 30%-50% bonus when you buy points by 2nd July. Click here.