Qatar Airways launches a new (refundable) sale for travel into 2022 – what are the best deals?
Links on Head for Points may pay us an affiliate commission. A list of partners is here.
This article is sponsored by Qatar Airways
Qatar Airways has launched its 'Hello Summer' sale today. With long haul travel slowly starting to open up, it is worth taking a look to see if you can find a good deal for the Autumn or into 2022.
In most cases, you can refund your ticket for cash at any point for any reason. This is an exceptionally generous offer from Qatar Airways. You also have the option of cashing in your ticket for a voucher worth 110% of the price you paid.
The sale runs until 12th July and you can book for travel until 30th June 2022. You can find all the sale details on this page of the Qatar Airways website.
This article also contains details of a Qatar Airways Privilege Club joining offer, your ticket flexibility and the new Qatar Airways business class seat being rolled out on the new Boeing 787-9 fleet.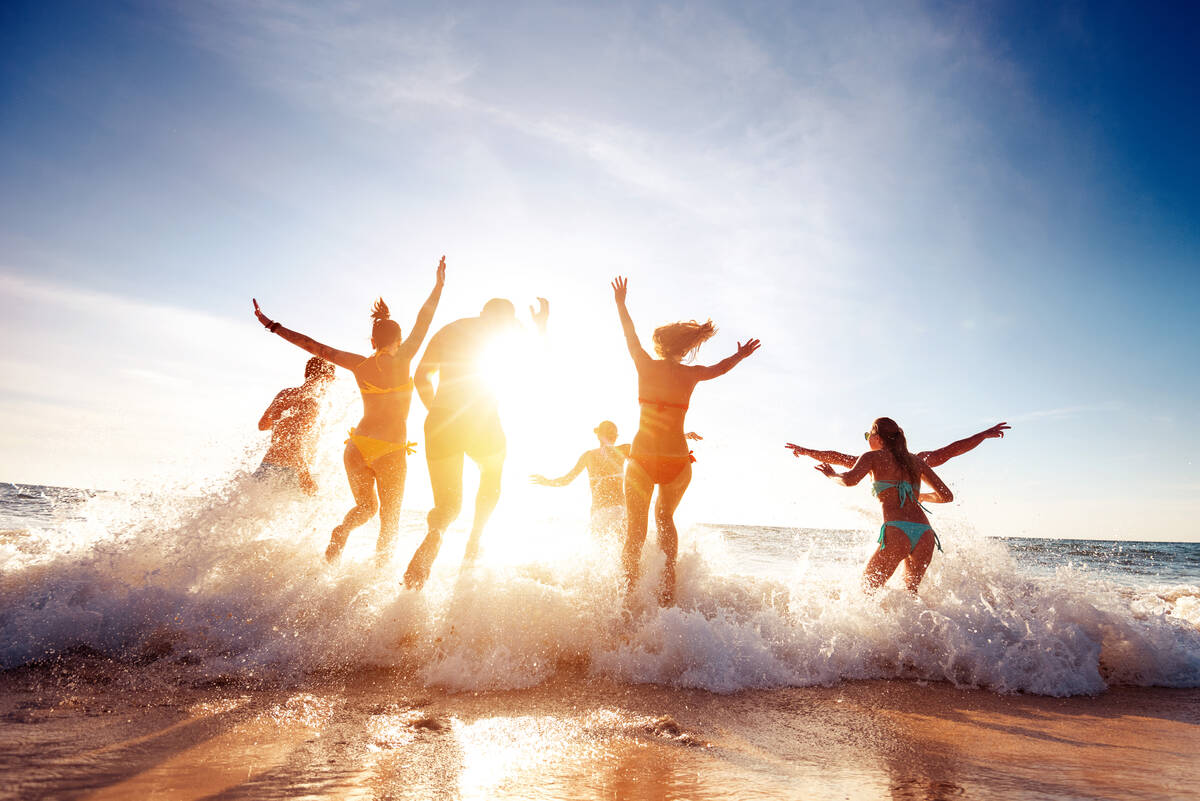 What can you book in the 'Hello Summer' sale?
Flights from the UK start at £1,609 in Business Class and £339 in Economy Class. As I explain below, these tickets are fully refundable in most cases which is virtually unheard of at these prices.
Flights are currently bookable from London Heathrow, Manchester and Edinburgh.
Typical Business Class prices include:
From London Heathrow to:
Kolkata, India from £1,609
Sharjah, UAE from £1,689
Dar es Salaam, Tanzania from £1,719
Dubai from £1,759
Bangkok from £1,959
Seychelles from 2,049
Phuket from £2,089
Muscat, Oman from £2,099
Johannesburg from £2,139
From Manchester to:
Jeddah, Saudi Arabia from £1,879
Jakarta from £2,009
Kuala Lumpur from £2,059
Colombo, Sri Lanka from £2,079
Nairobi from £2,109
Zanzibar, Tanzania from £2,319
From Edinburgh to:
Abu Dhabi from £1,749
Seoul from £1,769
Cape Town from £2,259
Ho Chi Minh City from £2,309
Phuket from £2,539
Singapore from £2,619
You need to book by 12th July for travel by 30th June 2022. There are no black-out dates for Business Class tickets. Economy Class sale tickets are not available for outbound travel between 9th-30th December and inbound travel between 2nd-9th January and 15th-16th January.
Note that Business Class sale tickets on Qatar Airways no longer come with lounge access during your connection in Doha. If you have British Airways status, you can use one of the secondary lounges. Qatar Airways is currently using Terminal 5 at Heathrow with access to the British Airways lounges. Your tickets WILL earn frequent flyer miles as usual.
Heading to Africa?
If you are planning a trip to Africa and comparing prices with other airlines, it is worth noting that Qatar Airways now allows two FREE pieces of checked baggage on flights to the continent.
Economy passengers can take 2 x 23kg items whilst Business Class passengers can take 2 x 32kg items.
You can find out more here.
Your ticket is refundable if you choose not to travel
Qatar is, of course, currently on the UK Government's Red List. Whilst you can book sale deals for travel until the end of June 2022, you clearly need flexibility in the unlikely event that the situation does not change.
The good news is that Qatar Airways has one of, if not the, strongest coronavirus refund policies on the market.
The rules below apply to tickets booked by 31st August 2021 for travel up to 31st May 2022. This means that sale bookings are covered unless you are booking for June 2022.
You can see the Qatar Airways 'Book With Confidence' policy here. In summary:
Your ticket has a two-year validity, allowing you to continue pushing forward your travel date if you wish
You can change your travel date and destination as often as you want, as long as you pay any fare difference and remain within the same travel class
If you book directly with Qatar Airways via their website or app, you can cash in your ticket at any time for a voucher worth 110% of what you paid (10% bonus is on the base fare)
Alternatively, you can ask for a full refund at any time – there are no penalties and no refund fees
You can't say fairer than that.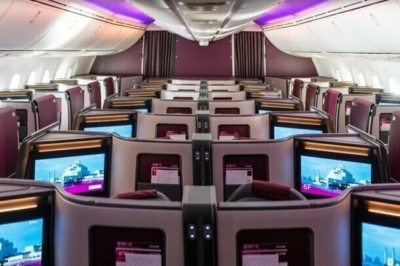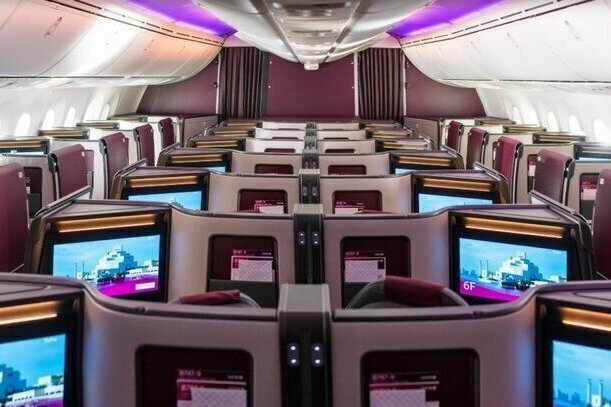 You may get the new Qatar Airways Business Class Suite
As we covered at length in this Head for Points article, Qatar Airways has just launched its new Business Class suite.
The seat features on the Boeing 787-9 Dreamliner aircraft which entered passenger service in June 2021. You will initially find it on routes to Dammam, Karachi and Kuala Lumpur amongst others.
The new suite is a reverse herringbone seat, which means that window seats face the window and the centre pairs face the aisle. It is a 1-2-1 layout, with a fully retractable centre divider for couples travelling together. Each suite has a fully closing door.
The original Qsuite, which also comes with a fully closing door, can be found on the Qatar Airways A350 fleet and selected Boeing 777 aircraft. Qsuite won 'Best Business Class' seat in the 2019 Head for Points Travel & Loyalty Awards.
Our latest in-flight review of Qsuite is here. Our review of the older-style Qatar Airways business class seat – but still very good – on the Boeing 787-8 fleet is here.
You can find out more about the new suite on the Qatar Airways website here.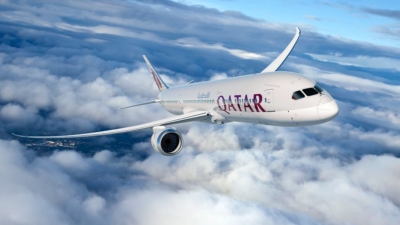 Get 1,500 free Qmiles for joining Qatar Airways Privilege Club
One of key reasons that Head for Points readers like to book business class flights on Qatar Airways is that you can earn a substantial number of British Airways Executive Club tier points and Avios. This is because Qatar Airways is a member of the oneworld airline alliance alongside BA.
The reason that Qatar Airways flights are so lucrative is that British Airways Executive Club awards tier points by leg. Unless you are travelling to Qatar itself, your flight will involve a change of aircraft in Doha. This means that your trip requires two flights each way, which earns two sets of British Airways Executive Club tier points.
London to Bangkok, for example, earns 560 tier points return in Business Class (4 flights at 140 tier points per flight) versus just 280 tier points if you fly direct on British Airways.
That said ….
Qatar Airways has its own frequent flyer programme called Qatar Airways Privilege Club. You can access virtually the same airline partners as you can via British Airways Executive Club.
You can currently pick up 1,500 Qmiles in Qatar Airways Privilege Club for free when you join. No flight is required.
Simply join via this page of the Qatar Airways website and use enrolment code JOINEUR21.
Joining does not commit you to crediting any future Qatar Airways flight to Qatar Airways Privilege Club and you can select your preferred frequent flyer programme at any point prior to departure.
Conclusion
There is a lot going on at Qatar Airways at the moment as you can tell, along with restored services to over 130 global destinations.
The new sale runs to 12th July. Remember that you can book for travel up to 30th June 2022 and that you can refund your ticket at any point if it is for travel by 31st May 2022.