What you missed on Head for Points last week
Links on Head for Points may pay us an affiliate commission. A list of partners is here.
Welcome to the Head for Points weekly newsletter, full of the latest Avios, travel loyalty and travel credit card news, hints and tips.
If you are not a subscriber, you can sign up to this free Saturday newsletter by filling in the form here. Please forward it to any friends or family who you think may be interested in improving how they travel. The newsletter also runs on the Head for Points website every Saturday.
(We also offer daily emails. You would receive each article in full on the day of release, so you won't miss any short-notice deals or offers. If you want to switch, create a fresh subscription to the daily emails via this form. You will then need to unsubscribe from the weekly email by clicking the 'Unsubscribe' link at the bottom of this newsletter.)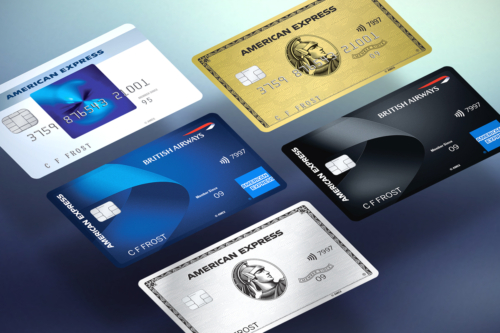 Which of the SEVEN special credit card sign-up bonuses currently available should you get?
American Express and Virgin Money are running a number of aggressive sign-up bonuses across airline and travel rewards cards right now, including:
30,000 Membership Rewards on the Amex Gold card
60,000 Membership Rewards on the Amex Platinum card
10,000 Avios on the free British Airways Amex
40,000 Avios on the British Airways Premium Plus Amex
60,000 Avios on the BA Business Amex
2,000 Virgin Points on the free Virgin Atlantic Reward card
30,000 Virgin Points on the Virgin Atlantic Reward+ card
This article compares all of the bonuses and will help you decide which card(s) to apply for.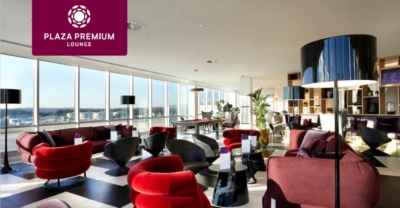 The latest travel and aviation news:
This week we exclusively revealed that the former Virgin Atlantic Clubhouse lounge at Gatwick has been taken over and rebranded by Plaza Premium. This means you'll now be able to get in with an Amex Platinum card or DragonPass membership – although not with a Priority Pass.
Credit card news:
Received a letter from Creation closing your IHG Rewards Mastercard account? You're not alone. 1,800 accounts have been closed following transactions with Curve Card. We have all the details – there were over 400 reader comments by 11pm last night!
Is 30,000 bonus points from Virgin Atlantic's credit card a good reason to start collecting Virgin Points? We discuss.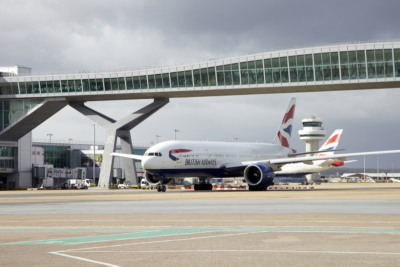 British Airways news:
British Airways has started moving its short haul Gatwick flights to Heathrow after announcing the permanent closure of the short haul base at Gatwick.
What is 'On Business', BA's business rewards programme, and how does it work?
BA Household Account functionality will be temporarily suspended for six weeks – here is how they work and why you may or may not want one.
Will Avios soon have a new home? Rumours suggest a central Avios hub is – finally – on the horizon with the launch of the 'Global Loyalty Platform.' Plus here is how your kids can earn Avios when they fly.
Get 43,000 Avios over the next 12 months with a Barclays Premier account. You will also receive a British Airways upgrade voucher every year. Here is how the upgrade vouchers will work.
If you've got BA Amex cards, should you trigger your next BA 2-4-1 companion voucher early? It may make sense because vouchers trigger by 31st December get an extra six months validity.
Need a refresher on how the BA Amex 2-4-1 vouchers work? We've got one for you here.
British Airways has committed to no lay-offs as the furlough scheme drew to an end this week.
Hotel news:
Did you know YOTEL has a loyalty scheme? Now you do! It's called Club@YOTEL and here is how it works.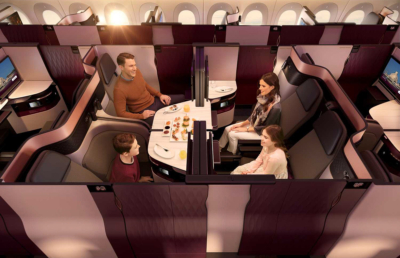 Other interesting bits:
Heathrow's £5 drop-off and taxi fee has been delayed until 1st November.
The 2021 Skytrax winners have been announced. Qatar Airways – image above – comes out on top although British Airways also manages to pick up a few trophies.
Qatar Airways has rejigged its business class fares – take a look at what benefits you do and don't get at each level.
We review the latest ExpressTest facility at the One New Change shopping centre by St Pauls in the City.
Heading to Paris soon? Rob has reviews of the Eurostar lounges in St Pancras and Gare du Nord. We also did an overview of how Club Eurostar works.
Barra is the only place where a commercial flight lands on a beach. Here is how Rob found it when he did the trip.
Offers you missed:
Marriott's latest 'buy points' offer ended last week.
You can see a list of other offers closing soon here.
See you next Saturday.