"How we built the first business case for the award-winning Qatar Airways Qsuite"
Links on Head for Points may pay us an affiliate commission. A list of partners is here.
This is a guest post by Oliver Ranson, who runs the fascinating Airline Revenue Economics blog on Substack (free to subscribe, click 'Let me read it first' to skip the sign-up page).
He published this article a few weeks ago and I thought it was worth sharing, given how well regarded the Qatar Airways Qsuite business class seat is with HfP readers.
You can sign up to receive Oliver's future articles by email here. There is no charge. Over to him …..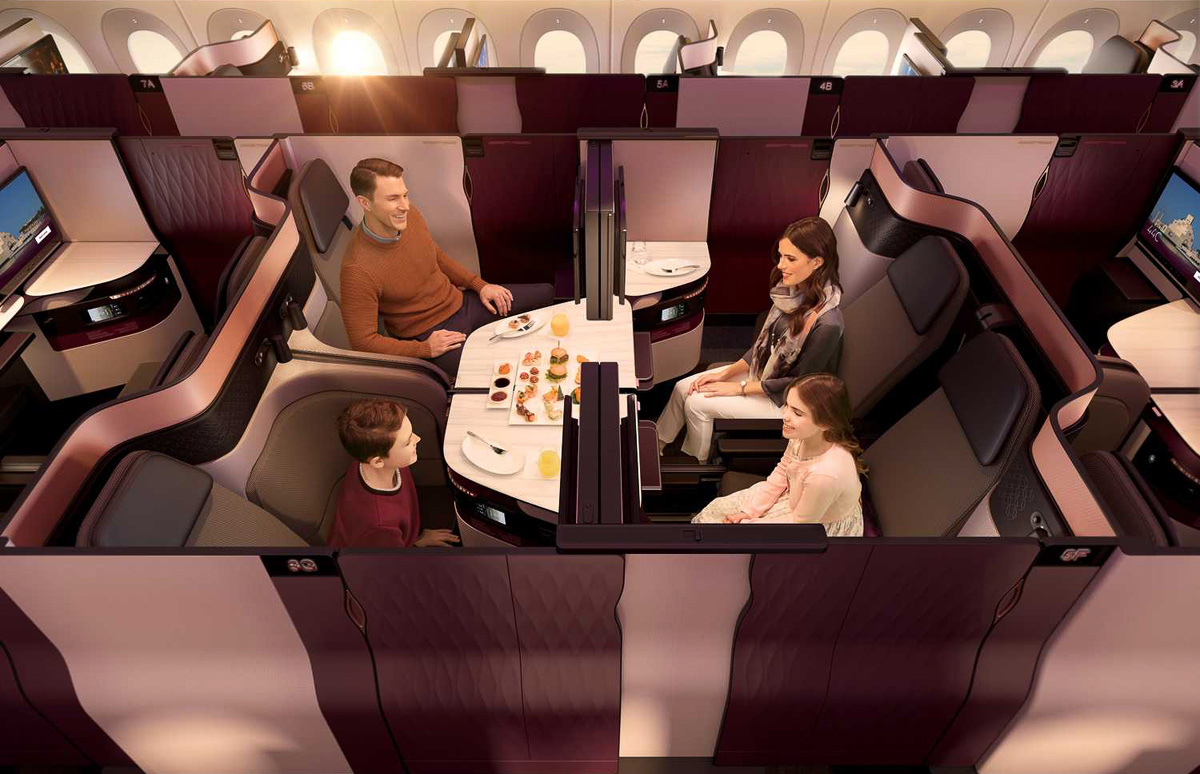 "At eight o'clock on a bright February morning nearly ten years ago, I settled in to seat 7E on Qatar Airways' 777 number A7-BAB. The Captain powered up the engines and launched us on our way to New York.
It was to be a momentous trip. Twenty four hours later I was sleeping at the Marriott in Winston-Salem, North Carolina, ready to attend a workshop at the facilities of B/E Aerospace, the seat and galley manufacturer now known as Collins.
The good folks at B/E presented us five or six ideas for our next business class seat. The concepts shown were some things very much like:
the Singapore Airlines A380 first class seat
the current Delta One A350 business class seat
the current Emirates A380 business class seat
They all had flat beds. They all had the ability to be customised. They all had large in-flight entertainment screens. But they did not have the wow factor.
Then B/E's people put up a slide showing what became the award-winning Qsuite.
It looked quite different to what you see today, with plain white and grey colours only, but the basic footprint was there – a seat with doors that offered privacy to single travellers as well as the flexibility to accommodate groups of two, three or four in a social space. It was stunning and well worth our attention. When I arrived back in Doha a few days later it was our top priority.
I had the privilege of building the first business case to evaluate whether or not this seat was a good option for us and it turned out that was (and still is) perfect. This article explains how we did it.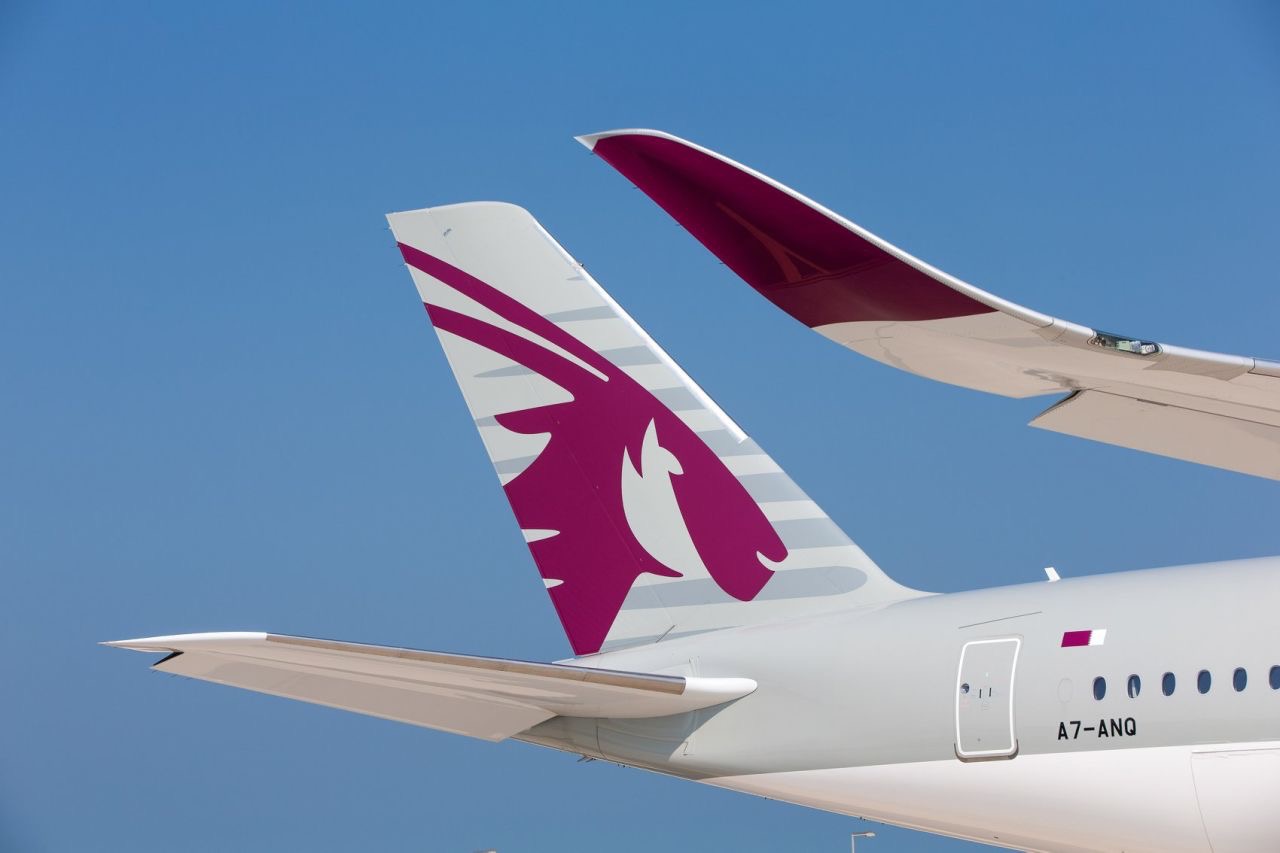 Pricing problems
It is important to remember that Qatar is probably the richest country in the world, though unequal. Demand and willingness to pay for premium cabin travel is unconstrained if not unlimited.
The pricing strategy of the national airline (which I developed in 2009 and seems to have been in effect ever since) is simply to be incredibly expensive for travel to and from Qatar but excellent value for money elsewhere.
This strategy allows the airline to monetise the wealthy Qatari nationals and expats while building brand awareness and loyalty elsewhere. The result was – at the time we were planning our new seat – that about 25% to 35% of the airline's passengers originated or turned around in Qatar but the home market accounted for up to 60% of the revenue.
One problem with this approach was that there was a lot of opposition at home to Qatar Airways being perceived as "expensive", with regular negative comment in the press and a string of moaning letters and e-mails flowing to head office. It did not matter though – we had upwards of 90% market share in business class to most key markets no matter what we charged.
But fundamentally I felt that this was unfair – people paying high fares should be happy to do so. They should feel they are getting excellent value for money and not being ripped off, even if the price of a seat is $5k, $10k, $15k or more with no corporate or volume discount of any kind. We knew from market research that travelling together either as part of a family or with business colleagues was important to Qatari nationals. We also knew that privacy and personal space is highly prized in a culture that celebrates modesty in dress and appearance.
This was the first ingredient that made the Qsuite stand out for us and made us realise how big the potential could be. This seat would give the people we were demanding enormous fares of something that no other airline could offer. Something that would surprise and delight them. Something that they really wanted. Something that really was worth paying for.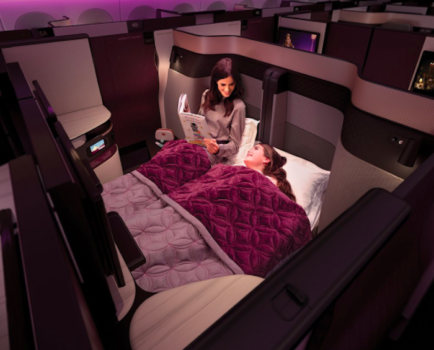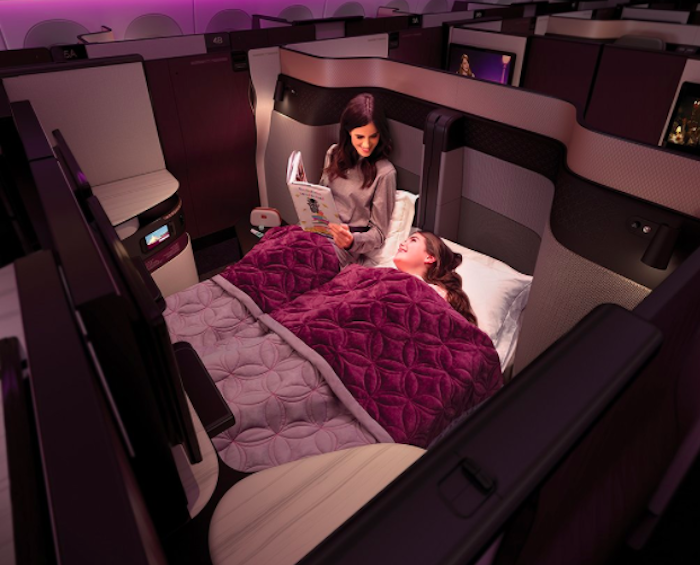 Nuanced network
After I had inspected Qsuite's associated willingness to pay and value for money, the next step was to consider how closely the seat's value proposition was aligned with the network. Remember that Qsuite offers privacy for the single traveller and a social space for groups of two, three or four. It turned out that Qatar Airways' network has three interesting characteristics, driven by geography, that made Qsuite the perfect product for the network:
most flights are long enough that Qsuite will make a difference – there are really not that many regional flights compared to most airlines, and of course there are no domestic services within Qatar
a high proportion of itineraries involve at least one daylight sector where the ability to socialise will come in useful
longer routes are associated with higher willingness to pay in the critical Qatari segment, who pay the highest fares to reach super-premium destinations like Paris, London, the United States and Australia, while in the mean time transit passengers will actively seek out this product, even at higher fares, too – this makes Qsuite highly profitable.
Postscript
At six o'clock on a dark and foggy December morning nearly nine years ago I woke up in seat 12A on British Airways' 777 number G-VIIF. The Captain was announcing our imminent arrival into London Heathrow. I had submitted my resignation to Qatar Airways 90 days before and was returning to the UK to start my business.
As part of that business, from time to time I meet people who worked at British Airways when the Club World flat bed was launched. They often tell me about what they did to make that product happen because at the time it was a game-changer – the first flat bed in business class. I flew back home in their Club World, but I knew that my Qsuite was on the way.
Now that Qsuite is established it seems to have been favourably received by the market and considered a game-changer just like Club World was 20 years ago.
Club World. Qsuite. Club Suite .… Maybe it's no co-incidence the BA product now has doors and has suite in the name…"