What you missed on Head for Points last week
Links on Head for Points may pay us an affiliate commission. A list of partners is here.
Welcome to the Head for Points weekly newsletter, full of the latest Avios, travel loyalty and travel credit card news, hints and tips.
If you are not a subscriber, you can sign up to this free Saturday newsletter by filling in the form here. Please forward it to any friends or family who you think may be interested in improving how they travel. The newsletter also runs on the Head for Points website every Saturday.
(We also offer daily emails. You would receive each article in full on the day of release, so you won't miss any short-notice deals or offers. If you want to switch, create a fresh subscription to the daily emails via this form. You will then need to unsubscribe from the weekly email by clicking the 'Unsubscribe' link at the bottom of this newsletter.)
Happy Christmas!
First off, a Happy Christmas to you and your family from everyone at HfP. We hope you enjoy a well deserved break, wherever in the world you are. Our Christmas Day article on the site is normally a place to share where you are – if you are away – although many Christmas plans have undoubtedly been cancelled this year.
The latest travel and aviation news:
We continue to make tweaks to the HfP forums. If you haven't already, please do check them out.
The EU has introduced a 9-month vaccine expiry limit for travel and access to restaurants etc. Fortunately booster doses refresh the expiry on your vaccination certificate.
Credit card news:
The IHG Rewards credit card has been closed to new applicants, removing a useful Visa/mastercard payment option. What cards are the best alternative?
Five new 100% cashback offers have launched on some American Express cards, letting you redeem £45 of free snacks at Upper Crust, Pumpkin, Millies Cookies, The Pasty Shop etc.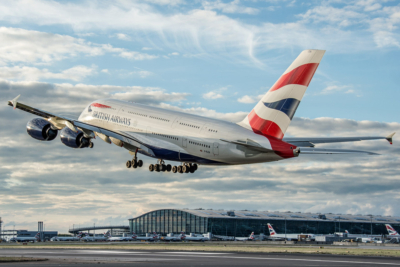 British Airways news:
BA has (once again!) extended Executive Club status, albeit only for members with a year end between April and June 2022. The good news is that everyone qualifies for the extended reduced tier point thresholds, although the new rules are complex and not everyone is better off.
British Airways has launched its Boxing Day sale early. Our analysis suggests you won't find rock-bottom prices, although there are some cheaper flights to Latin America.
BA Holidays has extended its double tier points offer to October 2022 although it has also toughened its covid refund rules and the period you have to pay your balance.
The airline has also started refunding some Future Travel Vouchers which include Avios. Here's what happens if yours contains a 2-4-1 companion voucher.
Finnair is running a new promotion that lets you, effectively, buy Finnair status equivalent to BA Silver or Gold. Is it worth it?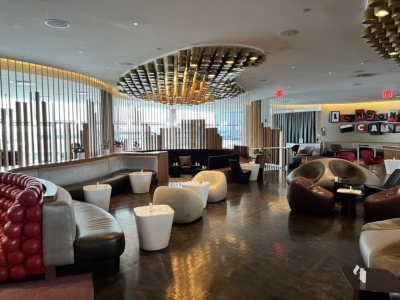 Hotel news:
Canopy, Hilton's new upscale 'designer' brand, has finally reached London. We reviewed Canopy London City here and it is an accomplished hotel.
The Hong Kong Tourism Board is giving away a stay at Shangri-La The Shard in an easy-to-enter competition.
We looked at how Marriott Bonvoy 'Points Advance' works. Basically, Marriott will let you book reward nights even if you have ZERO Marriott Bonvoy nights in your account – as long as you earn them back within 60 days.
The Millennium Hilton New York Downtown is leaving the chain in January.
Other interesting bits:
Could Plaza Premium be opening a new lounge at Edinburgh Airport? Recruitment on Linkedin suggests it is planning something – whether that is a Plaza Premium branded lounge or a Virgin Clubhouse for Virgin's new Edinburgh flights.
Speaking of Virgin, here is how you can earn Virgin Atlantic Silver or Gold status by flying Air France and KLM.
easyJet will return to Southend next year with flights to Palma and Malaga announced and more to follow.
You can still earn a 100% bonus until the end of the year when making currency transfers with Midpoint. This is their last ever Avios promotion so if you have been dawdling now is the time to bite the bullet.
Rhys reviews the Amex Centurion Lounge at JFK Airport. How does it compare to the Virgin Clubhouse at JFK (review here)?
Arsenal tickets are now bookable with Emirates or Amex points, although no VIP packages are available.
The last ever A380 has been delivered to Emirates, marking the end of a (fairly short, it must be said) era. Will the future of travel be more ultra-long-haul non stop flights? Qantas certainly thinks so as it launches direct flights to Rome.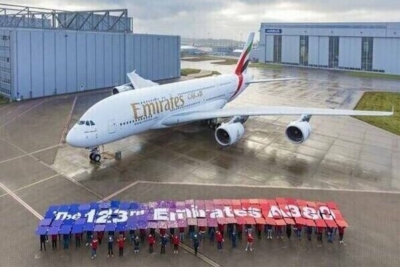 Offers you missed:
If you or someone you know works for the NHS you could have entered to win your share of 180 million Avios. The draw is now closed.
Virgin's 60% – 70% bonus when buying Virgin Points also came to an end this week.
Small Luxury Hotels was offering a 20% bonus when you bought gift cards.
Our summary of offers closing soon is here.
See you next Saturday.