Zipcar Flex drop-off and pick-up now available from Gatwick Airport
Links on Head for Points may pay us an affiliate commission. A list of partners is here.
Effective immediately, you will be able to drop off and pick-up Zipcar Flex cars from Gatwick Airport.
It is a welcome addition to the long-standing drop-off at Heathrow Terminal 5. However, that service has been downgraded in the past months and has moved from its on-terminal location at T5 to the Holiday Inn London Heathrow which is accessible via shuttle bus.
It is not a total slam dunk. Anyone hoping to pick up or drop off a Zipcar at Gatwick will have to pay a £20 airport surcharge – not exactly chump change.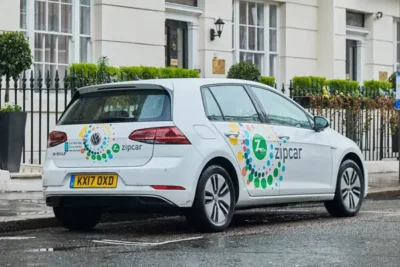 How does Zipcar Flex work at Gatwick Airport?
The new Zipcar service will operate from Gatwick's North Terminal, which is where most of easyJet's flights go from. It is therefore less convenient for anyone flying from Gatwick South, including British Airways, although there is the free landside inter-terminal shuttle.
Here are Zipcar's instructions for finding the facility:
"When approaching North Terminal drop-off and pick-up follow the signs for 'Car Rental Returns' the car park is located just off Racecourse way."
'Over 20' bays are available, so you should be able to find an empty one.
The facility is a 2-3 minute walk to the North Terminal, or you can use the free airport shuttle for the South Terminal.
If you are arriving at Gatwick and want to pick up a car, simply follow the instructions in reverse. To exit the car park use barrier code 1066#.
What is Zipcar Flex?
Note that the service is only available with Zipcar's Flex service and not round-trip car rentals.
Zipcar Flex is an extra service offered by the Zipcar car share club.
Most people in London will have seen parking bays marked 'Car Club Only', often containing a Zipcar-vehicle. In return for a modest hourly rate, you can rent these cars via the Zipcar app and return them to their parking spot at the end of the trip.
Zipcar Flex is more flexible but more random. In certain London council areas, Zipcar Flex vehicles can be parked in any street parking bay. You don't take the car back to where you got it from. You open the app, hopefully find a car near where you are, book it and then drop it in a street parking bay at your destination. The only rule is that the destination also needs to be in a local authority area that supports Zipcar Flex.
When Heathrow Airport adopted Zipcar Flex, it meant that you could pick up a car from near your house and drive directly to the Terminal 5 short stay car park. You dropped the car in one of the Avis / Zipcar bays and that was it. As our review showed, I could get from South London to Heathrow in an an hour for £19 compared to taking 90 minutes and three different trains by public transport.
Zipcar Flex also works in reverse, of course. You could get off your aircraft, walk into Terminal 5's short stay car park and jump in a Zipcar, as long as you lived in a Flex drop-off area.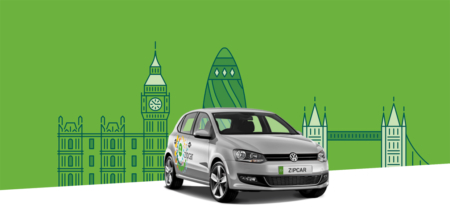 Is Zipcar Flex to Gatwick good value?
That will depend on what you compare it to. £20 (one-way), on top of your total trip costs, is significantly more than the £7.50 that is charged at Heathrow, and quadruple the previous £5 charge.
Zipcar says that "We have taken on feedback from our operations at Heathrow over the last 3 years across both locations and believe it is fairly priced when compared with private hire and car parking fees."
£20 seems hefty given that cars at Gatwick are likely to see a high turn-over. It is not like a normal one-way rental – there will be plenty of people arriving at Gatwick who will want to hire a Zipcar to drive back home into Central London, thus returning the cars.
There is also less value in taking a Zipcar Flex versus the train, unless your journey requires multiple changes. A Thameslink return ticket to Gatwick costs less than £15.