REMINDER: Get a huge 60,000 points + £200 travel credit with Amex Platinum
Links on Head for Points may pay us an affiliate commission. A list of partners is here.
American Express is currently offering its biggest ever sign-up bonus for The Platinum Card. As we are now half way through the offer period, I though it was worth reminding you how it works.
The standard bonus of 30,000 Membership Rewards points, which converts to 30,000 Avios, was already good.
Until 25th October, however, you will receive 60,000 Membership Rewards points if you spend £6,000 in your first SIX months. This is worth 60,000 Avios or lots of other interesting things, as we will show below.
60,000 points not enough for you? How about if Amex throws in £200 of credit to spend on anything you like at American Express Travel?
You're now looking at a sign up bonus worth around £800 on my calculations. You can apply for The Platinum Card here.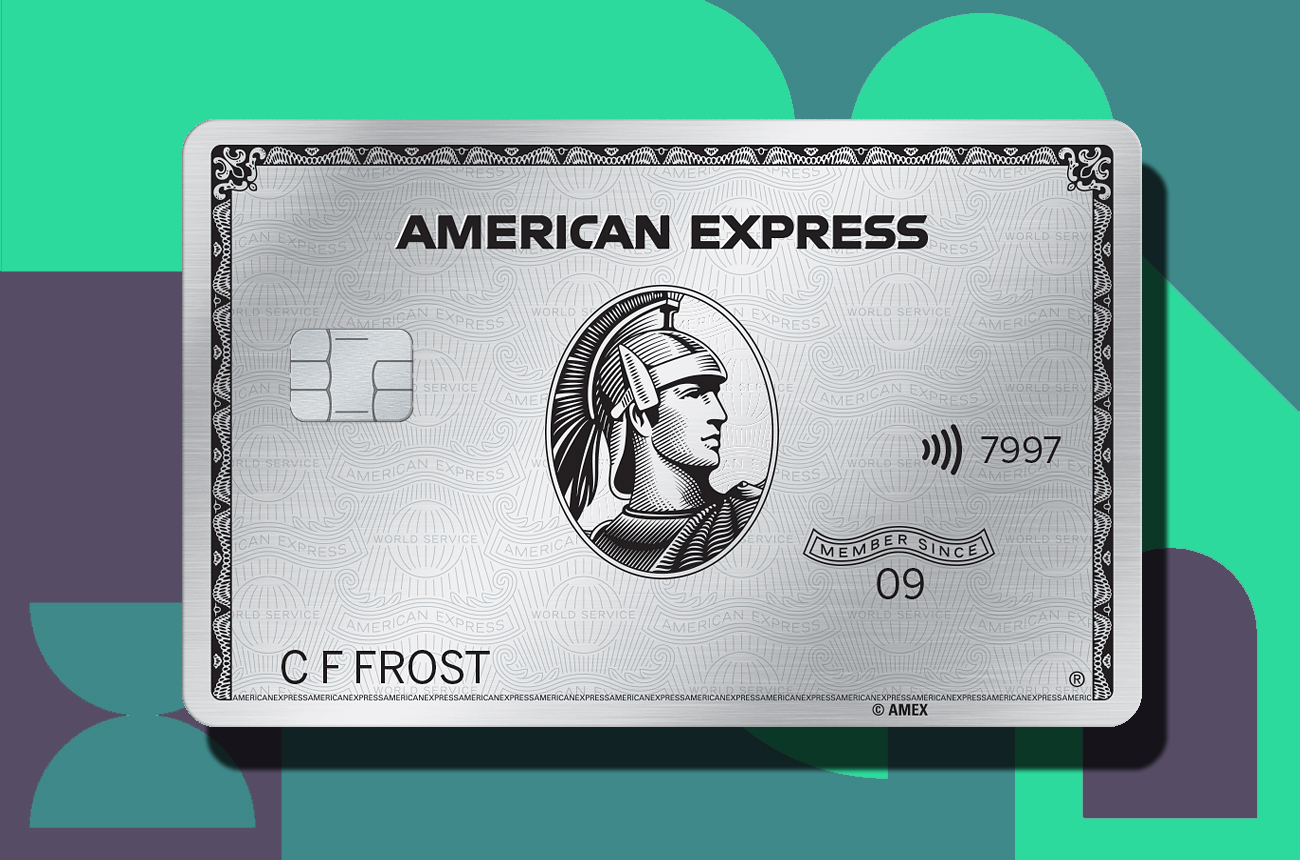 The card comes with some great travel benefits. It also comes with a chunky fee of £575 per year.
One upside is that you can get a pro-rata fee refund if you cancel so the cost of trying it out for a few months is low. In fact, you'd make a decent profit as long as you managed to spend £6,000 and trigger the bonus.
The Platinum Card is now a credit card, not a charge card
New applicants for The Platinum Card now receive a credit card and not a charge card. There is no change for existing cardholders who will continue with their existing charge card unless they choose to switch.
The card has a representative APR of 439.9% including the annual fee. The representative APR when you make purchases on the card is 26.0%. As with all credit cards, there is no interest to pay if you settle your bill in full each month.
The only change to the benefits is that you are now restricted to one supplementary card and not five as used to be the case.
What are the benefits of American Express Platinum?
Here are the key benefits of The Platinum Card as I see them. However, for clarity, there is no 'right' answer about whether The Platinum Card represents good value.
It is SOLELY down to how you travel and which of the card benefits you can use. This varies from person to person. Most people value the Priority Pass airport lounge access cards the most, for example, but I don't because we usually fly Business Class and my wife and I both have British Airways status anyway.
On the other hand, as non car-owning Londoners, we do disproportionately value the car hire insurance and the Fine Hotels & Resorts luxury hotel benefits. The 4pm guaranteed late check-out is a real boon if you are only away for a long weekend. Who wants to be kicked out of their hotel at 11am on a Sunday?
I run through this in more detail below. It is why, of all the credit and charge cards we cover on Head for Points, American Express Platinum is the one that people often find the hardest to get their head around.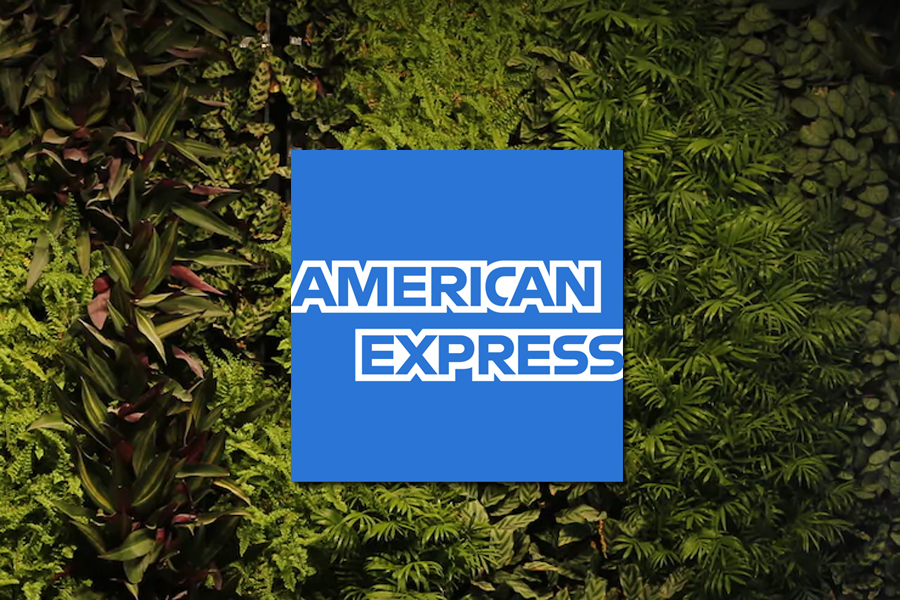 What is the sign up bonus on The Platinum Card?
Even in normal times, American Express Platinum offers the biggest single sign-up bonus of any UK personal travel card.
Until 25th October, The Platinum Card blows every other personal card out of the water with a doubled sign-up bonus AND a £200 credit to spend with Amex Travel.
You need to spend £6,000 within six months to trigger the two parts of the bonus.
Once you've spent £6,000, you receive 60,000 American Express Membership Rewards points which convert into:
60,000 Avios
60,000 Virgin Points
60,000 Emirates, Etihad, Flying Blue, Alitalia, Asia Miles, Delta, Finnair, Qantas or SAS miles
40,000 Singapore Airlines miles
120,000 Hilton Honors points
90,000 Marriott Bonvoy points
180,000 Radisson Rewards points
4,000 Club Eurostar points
….. and many other non-travel rewards. I wrote this article on the most valuable Membership Rewards redemptions.
And a £200 travel credit …..
Once you've spent £6,000 – and not before – you will also receive a £200 statement credit to spend with American Express Travel.
You book flights or pre-paid hotels via the Amex Travel website or call centre and the first £200 of your spending will be refunded in the form of a statement credit.
To be clear, this is only a benefit for new cardholders who sign up before 25th October, and it is only available once you have hit your '£6,000 spend within six months' target.
Here's the small print: the £200 credit must be spent in a single pre-paid transaction at Amex Travel, and the transaction must be for at least £200. Spend less than £200 and you receive nothing. The £200 credit must be used within 12 months of qualifying for it.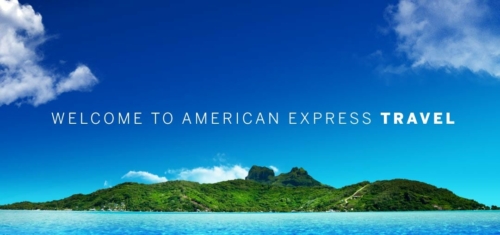 What is the annual fee on The Platinum Card?
The card has an annual fee of £575.
You can, of course, cancel the card at any point for a pro-rata fee refund. This reduces the risk considerably if you don't find it is right for you.
I have had one since 1999, so clearly there is real value to be had.
Here are the American Express Platinum core benefits (for me)
Here are the key card benefits to me. As you read on, you will probably say to yourself that you would value some of these at nothing. That's fine. You may value some of the benefits that I never use. As I said, there is no right or wrong decision about whether Platinum works for you.
Full travel insurance:
You receive travel insurance for yourself and your family as long as you are under 70. You can insure one other family group by giving one member of that family a supplementary card on your account. Some benefits require you to pay for your trip with an American Express card (any UK personal Amex card, not necessarily Platinum) but the core medical benefit is automatic. My family relies on this as our core family travel policy and do not pay for any other cover. Amex has recently increased the number of pre-existing conditions and sporting activities which are covered.
Car hire insurance:
You receive full car hire insurance. As we live in London and don't own a car, this is very useful for us as we hire 3-4 times per year.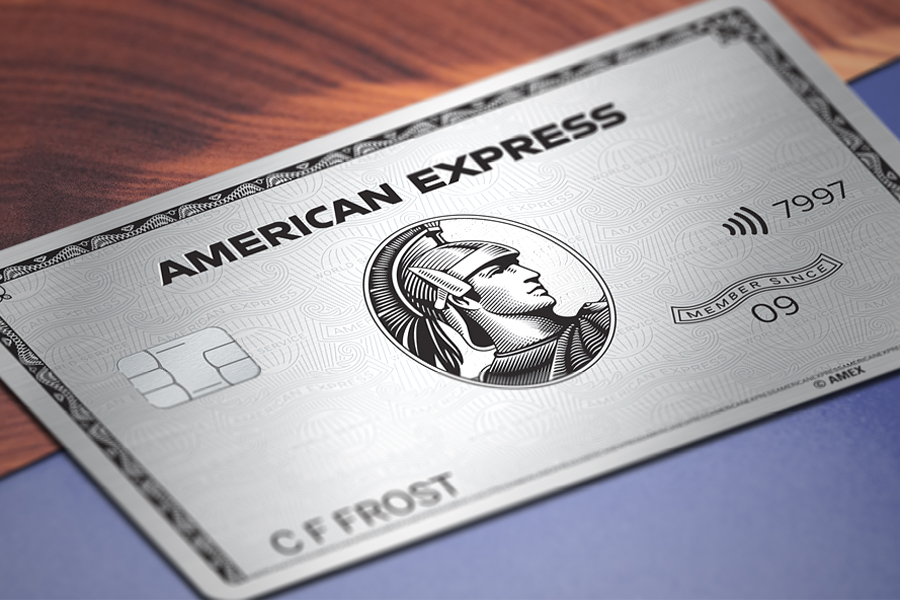 Airport lounge access via Priority Pass:
You and your main supplementary cardholder will each receive a Priority Pass card. This gets the cardholder plus a guest into 1,300 airport lounges across the world for free, including the Aspire lounge in Heathrow Terminal 5 reviewed here. No1 Lounges, present at Gatwick, Birmingham and Heathrow Terminal 3, has just rejoined Priority Pass which makes it even more useful.
As you get two Priority Pass cards, each of which allows a free guest, you can get a family of four into a lounge.
Platinum cardholders can also access the impressive Plaza Premium lounge in Heathrow Terminal 5 by showing their Platinum card – this lounge is not in Priority Pass but Amex has a direct deal with Plaza Premium. This also covers the new Plaza Premium lounge in Gatwick's North Terminal, which is the old Virgin Atlantic Clubhouse.
You can also get into Amex's own network of high quality 'Centurion' airport lounges for free. These are primarily in the US but are rolling out globally – new ones opened in Hong Kong and Melbourne recently. The first UK Centurion lounge, at Heathrow Terminal 3, is now open and we like it.
I do not personally use the Priority Pass benefit as I have British Airways status and our long-haul travel is always in Business Class. That said, we do occasionally find ourselves at airports where BA does not provide lounge access.
Obviously if you do not have airline status then this benefit has substantial value. We can't overlook the look the fact that, over the peak Summer months, many lounges have been filled to capacity but this will hopefully improve now that the schools have gone back.
Hotel status:
You will also receive permanent – for as long as you hold your Platinum card – status in various hotel schemes:
Gold in Hilton Honors
Gold in Marriott Bonvoy
Gold in Radisson Rewards
Gold in MeliaRewards
I value these cards highly and usually plan my stays around hotels which will give me additional status benefits.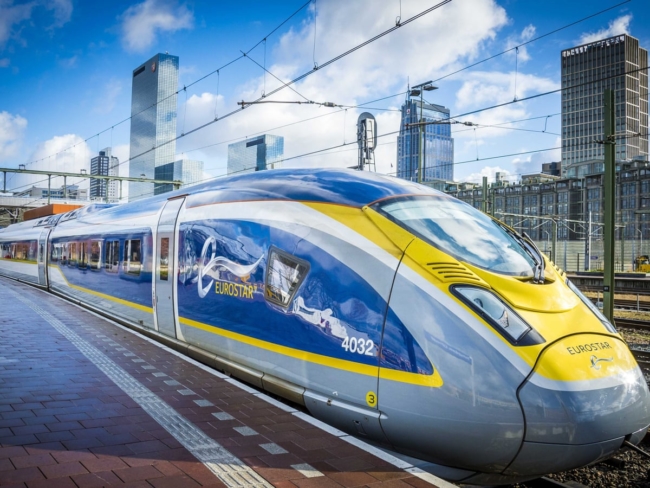 Eurostar and Delta lounge access:
Other benefits include Eurostar lounge access in London, Brussels and Paris whatever your class of travel. You also receive lounge access when flying with Delta although any guests must pay $29.
I do value the Eurostar benefit because I tend to travel Standard Premier which gets the business class seat but without lounge access. No guests are allowed although your partner can come in if they have a supplementary Platinum card on your account. At quiet times they will unofficially allow children in.
Exclusive events:
American Express offers an exclusive events programme. This is a mix of free events and special paid events with top restaurants or shows. Now that I have a couple of kids my ability to nip off to every free party I get invited to is much reduced, but I have attended a few good evenings over the years I have held my Platinum card.
The value here obviously varies massively. Would you be interested, for example, in joining a private meal hosted personally by a high-profile chef in their flagship restaurant even if the cost was higher than a standard meal in the same venue? Would you be interested in the best seats in the house for a high profile concert, with a private drinks reception beforehand for Platinum guests, if the cost was higher than a standard top-priced ticket (which sold out months ago)? Some would be keen, some wouldn't.
The Platinum events programme is now easier to book as a new app has just been launched.
Exclusive benefits at luxury hotels:
There is an exclusive hotel booking scheme called 'Fine Hotels & Resorts' which offers valuable additional benefits on your stays. If you are a regular visitor at five star hotels then you can recoup your entire membership fee via FHR bookings.
I wrote more about Fine Hotels & Resorts here – for me, the guaranteed 4pm check-out on every stay is invaluable, especially for weekend breaks. We use this benefit whenever I must have a 4pm check-out, which can make a real difference on a short break.
£100 per year of Harvey Nichols credit:
This is a new benefit added earlier in 2022. You receive £50 credit to spend at Harvey Nichols, either instore or online, between January and June and a further £50 for July to December.
There is no minimum spend. If you buy exactly £50 of items, or spend exactly £50 in the restaurants, it is genuinely free.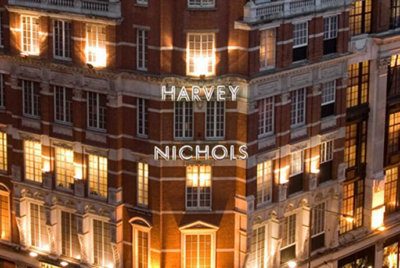 £150 per year of UK dining credit:
This is a new benefit added in July 2022. You receive £150 credit per year to spend in 150+ restaurants across the UK. The benefit resets on 1st January each year.
There is no minimum spend and you can earn the credit across multiple meals at different restaurants if you wish.
£150 per year of international dining credit:
This is another new benefit added in July 2022. You will receive £150 credit per year to spend in 1,200+ restaurants outside the UK. The benefit resets on 1st January each year.
You can find full details of the two new Amex Platinum dining benefits here.
What do you earn per £1 spent on the card?
You receive 1 Membership Rewards point per £1 spent on the card. 1 Membership Rewards point is equivalent to 1 Avios or other airline mile per £1 if you choose to transfer them. Spending with American Express Travel, booked and paid for online, earns 2 points per £1.
To be honest, many people who have the card focus their spending elsewhere – in order, for example, to trigger the 2-4-1 voucher on the British Airways American Express card.

Can I get the sign-up bonus if I have a British Airways American Express card?
Yes. The rule is that you will not receive a sign-up bonus if you have held a Platinum, Gold or Green American Express charge card, or the Amex Rewards credit card, in the 24 months before you apply.
You WILL receive the sign-up bonus if you have a Corporate or Business American Express Green, Gold or Platinum card via your job and you receive Membership Rewards points from it. This is a recent change to the rules. Only PERSONAL cards impact on whether you qualify.
For clarity, you will definitely receive the sign-up bonus on The Platinum Card if you already have a BA Amex, Nectar Amex, Marriott Bonvoy Amex or Platinum Cashback Amex.
You will also definitely receive the bonus if you are currently a supplementary cardholder on someone else's Amex Gold or Platinum card. As far as Amex is concerned, that card belongs to the primary cardholder and does not make you an 'existing cardholder'.
What is the target spend to receive the bonus?
In normal times, you need to spend £4,000 within 90 days to receive a bonus of 30,000 points.
During this promotion, you need to spend £6,000 within SIX months to receive a bonus of 60,000 points. Whilst the total sum is higher, the average monthly spend is reduced which may make it easier to hit.
The spend target does not include the annual fee.
Conclusion
There are two reasons why this is the best sign-up offer we've ever seen for Amex Platinum:
as well as matching the highest ever publicly available bonus of 60,000 points, Amex is throwing in an additional £200 of credit to spend at Amex Travel
Amex recently added the £300 of annual dining credit plus, earlier in the year, £100 of Harvey Nichols credit
Even if you ignore all of the other card benefits (travel insurance, Priority Pass, Fine Hotels & Resorts, Hilton / Marriott / Melia / Radisson hotel status, Eurostar lounge access etc), you are getting in your first year:
60,000 Membership Rewards points (in the worst case scenario these are worth £480 of Nectar points to spend in Sainsburys, on eBay.co.uk or at Argos)
£100 of Harvey Nichols credit (£50 per half year)
£200 of Amex Travel credit
You are already over £1,000 of value, and the £300 of dining credit will reset on 1st January, allowing you to earn it twice in your first twelve months.
Even if you don't qualify, perhaps your partner or another family member would qualify. You could get a supplementary card issued in your name which would allow you to earn the hotel status and Priority Pass benefits, as well as letting you run up the target spend. You could then use the Membership Rewards points in a way which benefitted yourself, although they can only be transferred to accounts in the name of the main cardholder.
Long term, whether or not the fee on The Platinum Card represents value for money long-term depends on how many of the card benefits you will use, although you can cancel for a pro-rata fee refund at any point.
Let's not look long term, however. Focus on the short term and whether you could spend £6,000 in six months to unlock a bonus of 60,000 Membership Rewards points and £200 of Amex Travel credit.
Assuming that you can spend £6,000 to earn the bonus, the worst case scenario is that you cancel after a few months for a pro-rata fee refund and walk away with 60,000 Membership Rewards points (60,000 Avios), the £200 Amex Travel credit, your Harvey Nichols goodies and the £300 of dining credit.
The application form for Amex Platinum can be found here.
Disclaimer: Head for Points is a journalistic website. Nothing here should be construed as financial advice, and it is your own responsibly to ensure that any product is right for your circumstances. Recommendations are based primarily on the ability to earn miles and points. The site discusses products offered by lenders but is not a lender itself. Robert Burgess, trading as Head for Points, is regulated and authorised by the Financial Conduct Authority to act as an independent credit broker.