Interview: I chat with TAP Portugal CEO Christine Ourmières-Widener
Links on Head for Points may pay us an affiliate commission. A list of partners is here.
Last week, I headed down to Lisbon for a behind-the-scenes tour of the TAP Portugal aircraft hangars and maintenance facilities. I will cover this in a separate article, but today I want to focus on the group interview we had with TAP's CEO, Christine Ourmières-Widener.
(If the name rings a bell, Christine was CEO of Flybe when it was a quoted company. She left when it was acquired by the Virgin Atlantic-led consortium, before it went into administration.)
The Portuguese flag carrier has managed to weather the pandemic, albeit not necessarily in flying colours. Like many other airlines, it didn't exactly cover itself in glory when it came to issuing refunds during covid.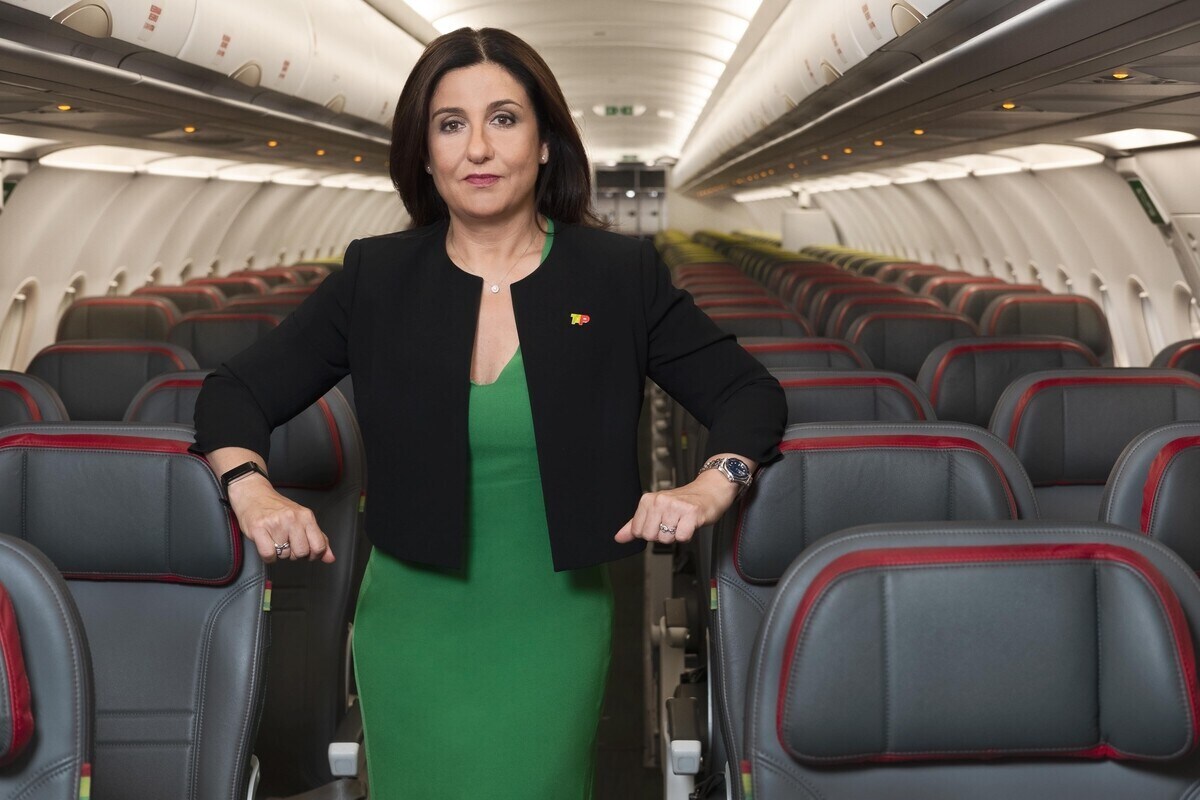 Things are now looking up. Christine said that the airline is now growing again. It posted its highest-ever third quarter revenues with a profit of €111 million between July and September.
By the sounds of it, TAP is performing better than forecast earlier this year. Securing regular, long term profits will be key to the airline's survival, as it is currently heavily indebted.
The good news is that the outlook is strong, despite inflationary and cost-of-living headwinds. Like other airlines, Christine says demand is still high for the remainder of 2022, a trend that appears to be continuing into next year. "So far, the forward bookings have been very strong."
To make the most of it, TAP will "move to 100% capacity compared to pre-pandemic next year.". Whilst the Winter Season is always quieter, "in particular the summer of 2023 will be identical to the summer 2019." This puts it ahead of the larger European airlines including British Airways, Lufthansa, Iberia and KLM who are unlikely to return to 100% of 2019 capacity for another few years yet.
TAP will do so with a smaller fleet, which has been capped at 99 aircraft until the airline reaches the end of its European Commission-approved restructuring plan. "We have six aircraft left less than in 2019 …. but we will fly the same capacity," she says.
The secret has been to increase the size of the aircraft it has left by replacing smaller ATR aircraft with larger Embraer Jets, increasing the cabin size by approximately 30 seats.
These aircraft allow TAP to feed its long haul network, which Christine calls "the engine of profitability". Portugal is a tiny country with a population the size of London, so it is much more reliant on its convenient geographic placement as a European gateway to South America and West Africa.
Fewer than 30% of passengers on TAP originate in Lisbon or Portugal. The vast majority are connecting onwards, often either to or from the Americas which form the backbone for TAP's route network.
That also means it is particularly dependent on external economies such as the United States and Brazil. Fortunately, things are looking stable. American visitors continue to flood into Europe thanks to a favourable exchange rate and massive pent up demand. "It still seems that US citizens are really dying to go to Europe."
Brazil is similar. As TAP's most significant market outside of Portugal, Christine sees the recent election results in a positive light for TAP: "Economists are saying that the election is good thing for Brazil's economy." Assuming they are correct, TAP will continue to ferry affluent Brazilians to and from Europe and make a profit on it.
As to whether TAP would consider launching more flights from Porto?
"It's difficult to have two hubs because even bigger countries than Portugal have tried try it and never succeeded. Our priority is to make this hub work. If it's working and we need to grow we will see, but for the time being we have to focus on what our core business is before thinking about anything else."
Plans have also been on the table to create a newer, better Lisbon Airport. The city has grown around the airport, which is now surrounded by residential neighbourhoods on all sides. Plans for a new Lisbon Airport have been fielded many times. For now, however, "we don't know when and where the next airport will be."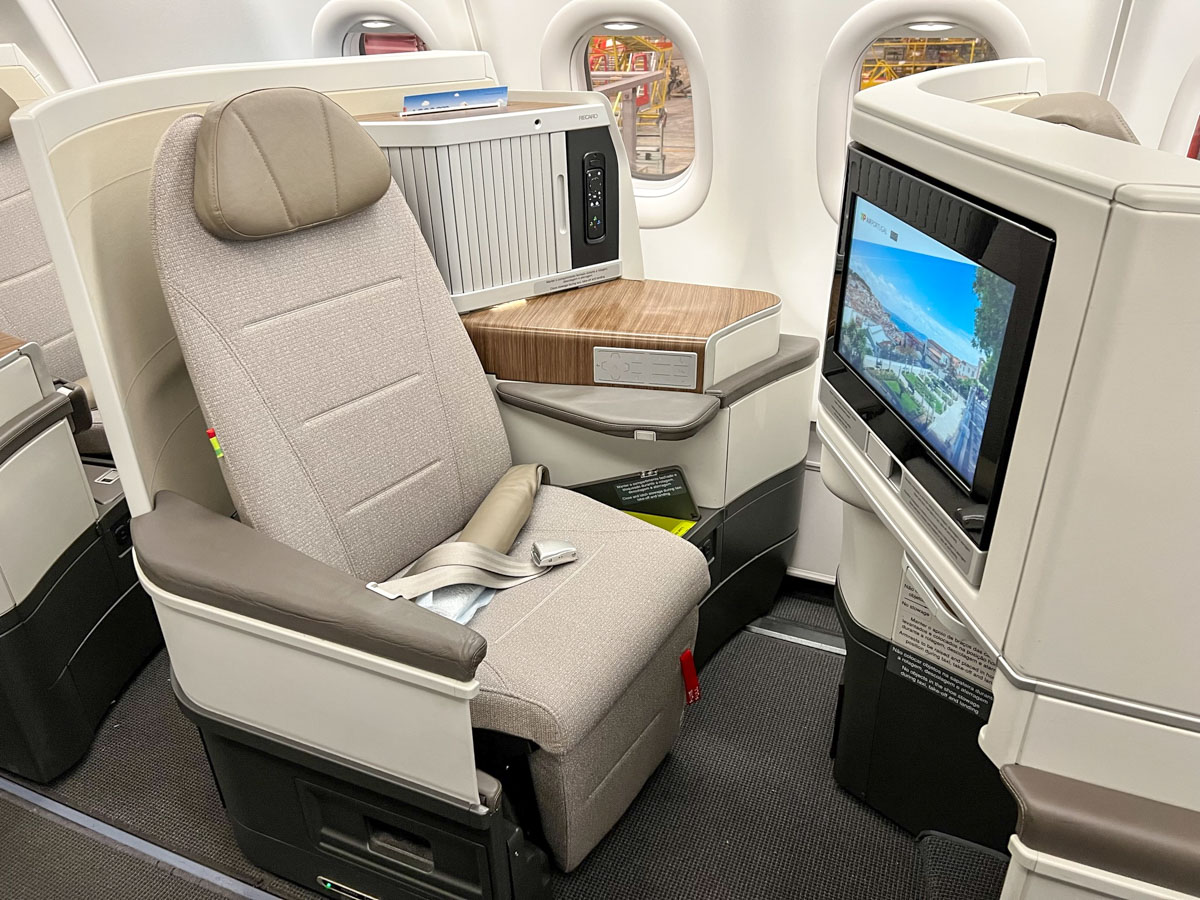 For now, however, Christine is focussed on turning TAP around and getting it through a difficult period of restructuring, one of the conditions imposed by the European Commission as part of the Portuguese Government's pandemic bailout.
Whilst that continues, the Portuguese Government has once again signalled its intent to sell its stake in TAP.
There are rumours of further consolidation in the European market. A decade ago, a flurry of activity created three major airline groups: IAG (British Airways and Iberia), Lufthansa Group (Lufthansa, SWISS, Austrian etc) and Air France-KLM. Little has changed since then.
To compete on a global scale, the remaining European legacy airlines are likely to continue to merge into one of these three groupings as long as the domestic political will is there. As a current Star Alliance member Lufthansa looks the most obvious route for TAP but obviously IAG (owner of Iberia as well as British Airways) and Air France-KLM would take an interest. EU rules ban any company from outside the block from holding a stake above 49.9%.
Christine isn't getting distracted, though:
"Whatever is happening, I have to deliver my restructuring plan. And the reason [why is that] whoever could be interested in buying TAP would be even more interested in a company that is better organised and showing positive results. So the plan until 2025 is to show progressively sustainable profits….So there is no change really."
Later in the week I will show you what goes on at TAP's maintenance base in Lisbon.