Which sort of IHG One Rewards points count towards elite status, and which don't?
Links on Head for Points may pay us an affiliate commission. A list of partners is here.
With a new calendar year kicking off, meaning that you need to start from scratch again to earn hotel elite status for 2024, I wanted to look at a unique feature of IHG One Rewards.
IHG One Rewards is the only hotel scheme which offers multiple ways of earning STATUS points without staying in their hotels.
With IHG One Rewards seeing major improvements as part of its relaunch in 2022 – see here – elite status is now far more worthwhile than it was.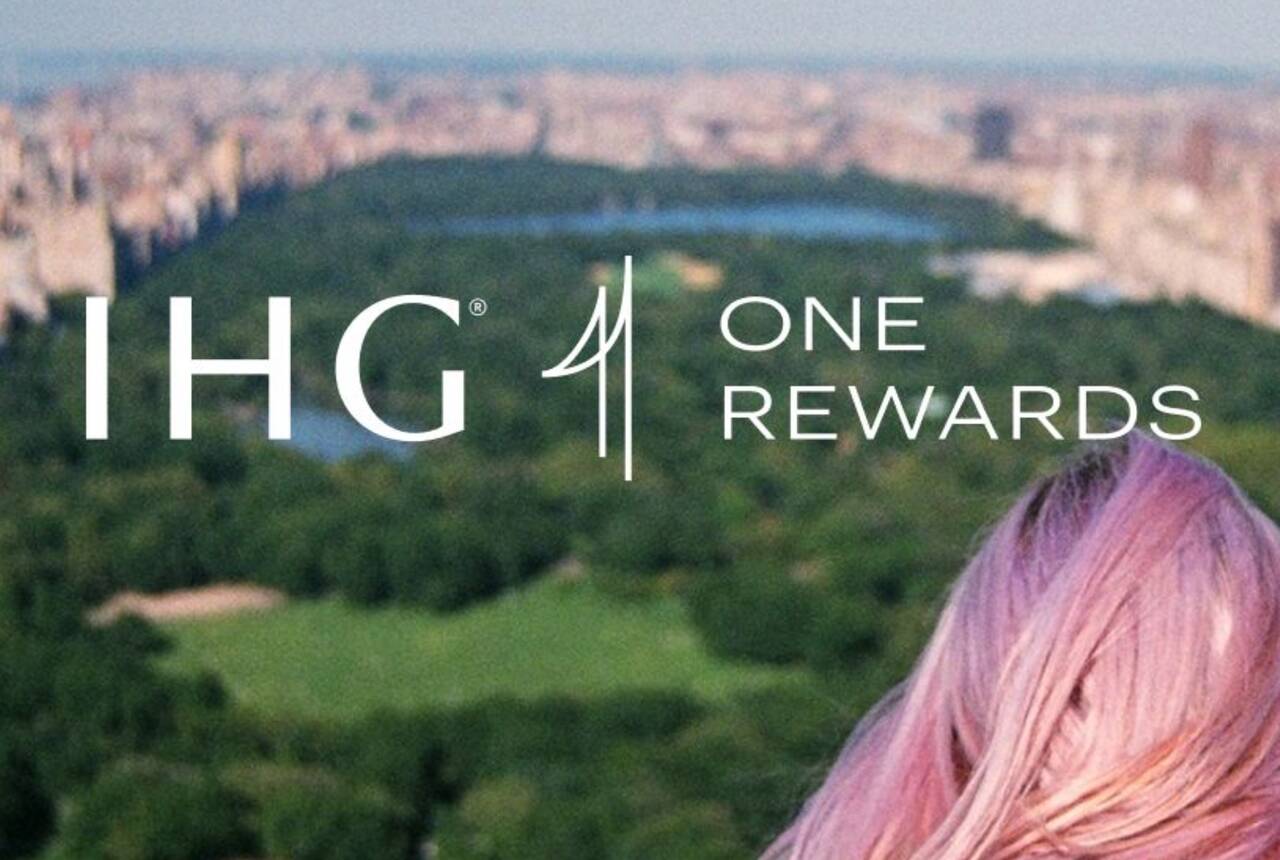 Before we go into this, remember that the Ambassador loyalty programme, which covers InterContinental hotels, also gives Platinum status in IHG One Rewards. See this HfP article for details. There is a $200 annual fee for Ambassador. You may be happy to pay the $200 and be content with Platinum status.
If you want Diamond Elite status in IHG One Rewards, you need to earn it
If you want top tier Diamond Elite status, however, you need to earn it. Diamond Elite will require you to earn 120,000 base points or stay 70 nights in a calendar year.
Diamond Elite now comes with free breakfast and (theoretically) a better chance of a good upgrade. This means that it does now offer something of real value. You will also get a 100% points bonus on every stay compared to a 60% bonus as a Platinum member.
IHG has been making various changes over the last few years as to what counts as a 'base point'. The most frustrating change was stopping transfers of Virgin Flying Club miles from counting. I once got myself top tier IHG status with a Virgin Points transfer.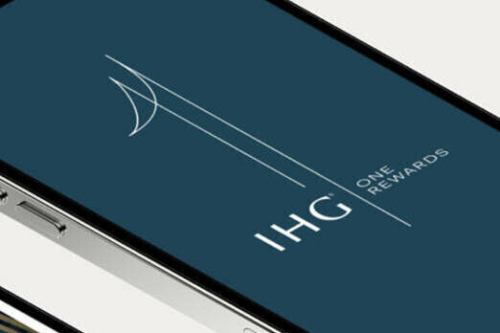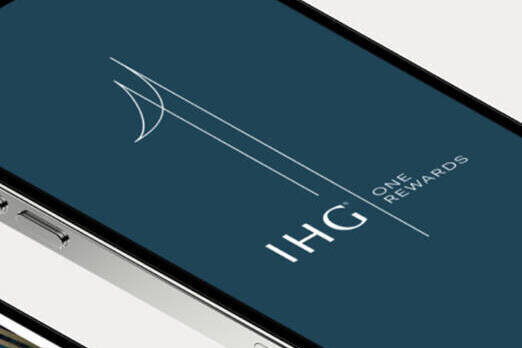 Let's look at the various scenarios you have for earning points, and see if they do or do not count as 'base points' towards the 120,000 you need.
Don't forget that if you earn status via base points, you will not earn 'milestone bonuses' on the way, such as a suite upgrade at 20 nights or an annual lounge pass at 40 nights. For this reason, it is now more attractive to earn IHG status via nights rather than base points.
IHG One Rewards transactions which DO count towards status
ROOM SPEND – yes, it counts
You earn 10 base points per $1 on your bill at most IHG hotels, as long as your room was booked directly (not via Expedia etc) and was not heavily discounted (a rule of thumb is more than 30% from the Best Available Rate).
POINTS FROM A 'BONUS POINTS' PACKAGE – yes, they count
Some hotels offer room rates which offer bonus points if you are prepared to spend more. These bonuses can be as high as 5,000 points per night or more. Sometimes it works out cheaper than buying points directly, sometimes it doesn't. However, as these points DO count as base points, these rates are now more attractive if you are chasing status.
Note that this must be advertised on ihg.com as a 'Bonus Points' package. If you book any other package which just happens to come with additional points, these will not count for status.
CREDITING A CAR RENTAL – yes, they count
IHG Trip Extras lets you book Hertz car rentals. The points from these count towards status.
RESTAURANT BOOKINGS – yes, they count
IHG has a partnership with OpenTable for restaurant bookings which I wrote about here. In the majority of cases, you earn 150 points per booking, boosted to 500 on your first booking. These points count for elite status. Note that, in my experience, the IHG booking page has less availability than the main OpenTable site – restaurants which require a credit card guarantee do not show up. I have used this a number of times in recent weeks and the points have always posted within 24 hours of the meal.
ONGOING CREDIT CARD SPEND – yes, they count
The UK does not currently have an IHG One Rewards credit card. For the benefit of readers outside the UK, however, points earned from day-to-day spending on the card (NOT the sign up bonus) count towards elite status.
IHG One Rewards transactions which DO NOT count towards status
STATUS BONUSES – no, they don't count
Gold members receive a 20% bonus on base points when they stay in a hotel. Platinum members receive a 60% bonus. The top tier Diamond Elite members receive a 100% bonus. These are not treated as base points.
CREDIT CARD SIGN-UP BONUSES – no, they don't count
This is a moot point in the UK as there is not currently an open IHG One Rewards credit card. However, for the benefit of non-UK readers, any bonus you get for signing up to an IHG One Rewards credit card are not treated as base points. Your points from day-to-spending DO count.
BONUS POINTS RECEIVED FROM AN IHG PROMOTION – no, they don't count
If IHG sends you a code for 1,000 bonus points on your next stay, or if they offer a global points promotion, those points are not treated as base points.
BUYING POINTS – no, they don't count
These definitely don't count towards status. That would be too easy!
TRANSFERS FROM VIRGIN ATLANTIC – no, they don't count any longer
As you can see from this page of the Virgin Atlantic website, you can transfer your Virgin Points – minimum 10,000 – into IHG One Rewards on a 1:1 basis.   Now that the points no longer count towards status, this is a bad deal as I only value an IHG point at 0.4p.
TRANSFERS FROM FINNAIR – no, they don't count
You can also transfer points from Finnair into IHG One Rewards – see here. There are very few reports from people who have done this, but the last one I saw said that it did not count for status.
E-REWARDS – no, they don't count
Transfers from the e-rewards market research scheme (invitation only, you need to be opted in to marketing email from IHG partners to get an invite) no longer count towards status.
Conclusion
I hope you found this useful. In summary, for UK residents:
for easy status, I would ignore everything I've written above and focus on buying Ambassador status for $200 which gets you free Platinum status – you won't get free breakfast but you should benefit from upgrades and you get the 60% bonus on base points
if you want top tier Diamond status, look at booking 'Bonus Point' packages when you stay – picking up an extra 3,000 to 5,000 points per night will be a big help
In theory, Diamond Elite should become more valuable in 2024 as all of the people who received it via a covid status extension or a status challenge start to drop out of the system. That said, if you have top tier status with another chain, you may just prefer to wait and see if another status challenge like this one comes along.
---
IHG One Rewards update – December 2023:
Get bonus points: Our article on IHG's current bonus promotion is here. You will receive 2,000 bonus points for every two cash nights you stay until 31st December. Nights do not need to be consecutive. Click here to register.
New to IHG One Rewards? Read our overview of IHG One Rewards here and our article on points expiry rules here. Our article on 'What are IHG One Rewards points worth?' is here.
Buy points: If you need additional IHG One Rewards points, you can buy them here.
IHG is offering a 100% bonus (some members may be offered less) when you buy points by 30th December 2023. Click here to buy.
Want to earn more hotel points? Click here to see our complete list of promotions from IHG and the other major hotel chains or use the 'Hotel Offers' link in the menu bar at the top of the page.