Need a UK airport hotel? These four are in the Hilton Winter Sale
Links on Head for Points may pay us an affiliate commission. A list of partners is here.
This article has been sponsored by Hilton
With the Hilton Winter Sale under way, we wanted to highlight a selection of UK airport hotels included in the offer which we have positively reviewed.
As many readers will attest, a stay in a hotel the night before an early flight can start a trip or a holiday off in a much more relaxing way than haring round the M25 at 4am. Over the years, we've reviewed a considerable number of Hilton airport hotels and have selected a few for you to consider next time you need an airport stay.
The Hilton Winter Sale runs to 31st January and is valid for stays up to 24th April.
Hilton London Heathrow Airport at Terminal 4
One of our most recent airport hotel reviews was Rhys' stay at the Hilton London Heathrow Airport hotel at Terminal 4 in November 2022. Situated just a five minute walk from Terminal 4, under a covered walkway, the Hilton London Heathrow Airport T4 ticks all the boxes when it comes to airport proximity and ease of access.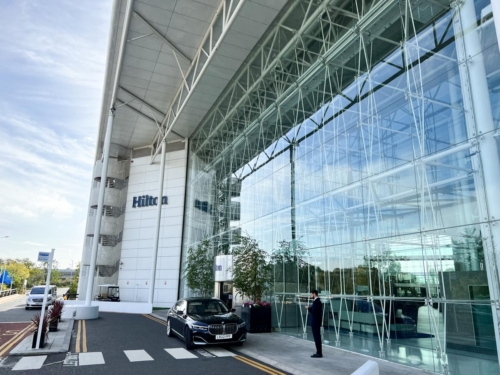 It's an impressive-looking hotel, with a vast atrium and comfortable rooms. There is also a good executive lounge for anyone with Hilton Honors Diamond status or who wants to book a club room. You can read Rhys' full review here. To book the hotel, please see this link here.
Hilton Garden Inn Birmingham Airport
Also situated in close proximity to the passenger terminal, Hilton Garden Inn Birmingham Airport is good budget option if you need a place to crash ahead of an early flight.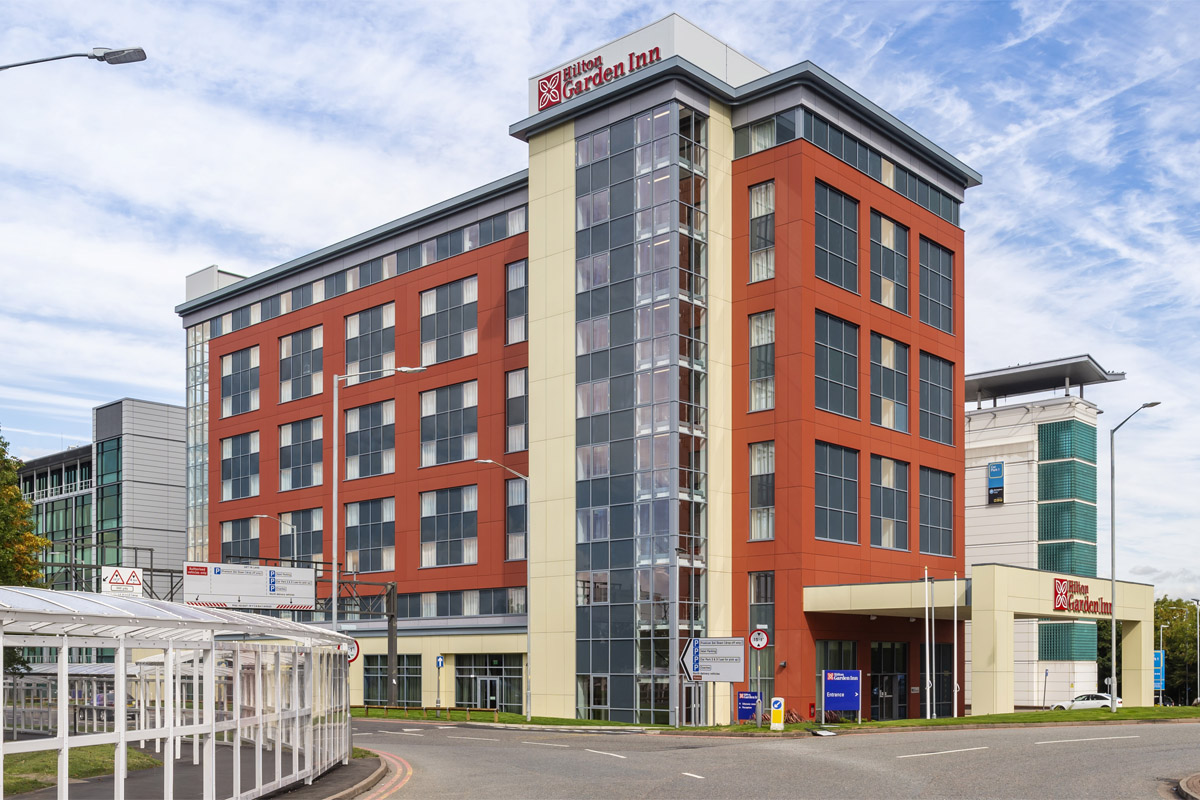 There's a restaurant and bar within the hotel and when we stayed it was spotlessly clean. The full review of the hotel can be found here.
You can see availability and pricing at the Hilton website here.
Hampton by Hilton Stansted Airport hotel
On a rare trip out east to Stansted, Rob reviewed the Hampton by Hilton Stansted Airport hotel last September. He found the hotel 'perfectly pleasant' and good value for money and his son keeps asking when he can stay there again – probably because of the burger he was allowed to have for dinner!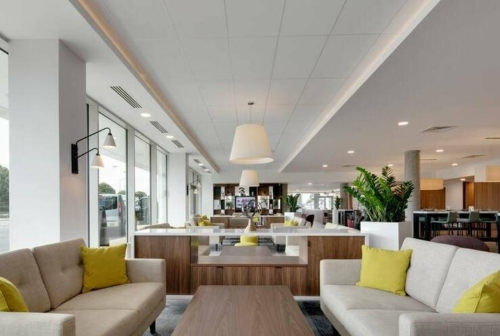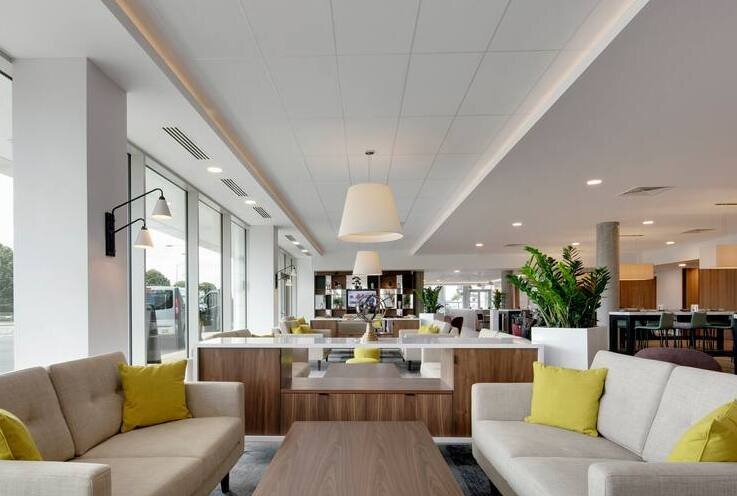 As with all Hampton by Hilton's, breakfast is included for all bookings. The hotel is located directly at the airport and it is a very short walk from the terminal.
The Hampton by Hilton Stansted Airport website can be found here.
Hilton Garden Inn London Heathrow Airport at Hatton Cross
The Hilton Garden Inn London Heathrow Airport hotel at Hatton Cross is an often cheaper alternative to the 'adjacent' on-site' hotels at Heathrow.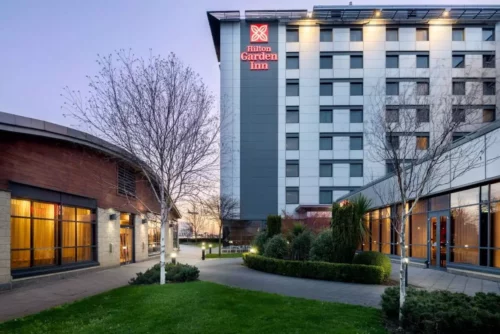 Avoiding the need to get a shuttle bus by being just one or two stops on the tube away from the Heathrow terminals, the hotel has comfortable rooms, a decent gym, bar and restaurant. Following a recent change, tube travel between Hatton Cross and the airport is now free so you won't need to pay for any transfers.
Rob has stayed twice at the Hilton Garden Inn at Hatton Cross and has found it impressive both times. It's also a hotel where you can find the Head for Points team working in the lobby whenever we attend press events at the British Airways or Virgin Atlantic hangars nearby, snacking from the self serve mini market! You can read Rob's most recent review here.
The link to the hotel's website is here.
All the above hotels are featured in the Hilton Winter Sale which offers up to 20% off rates for Hilton Honors members (non-members can save up to 15%) when you book by 31st January. You can find out more about the sale on Hilton's website here.