Norse Atlantic launches three seasonal Caribbean routes from London Gatwick
Links on Head for Points may pay us an affiliate commission. A list of partners is here.
One of the nails in Norwegian's coffin was that it chose to fly long haul routes from London Gatwick with strong seasonality on a year-round basis.
Norse Atlantic, which has (literally) inherited Norwegian's long haul fleet, is loathe to make the same mistake.
It has just launched three Caribbean routes that will make the most of its aircraft during the quieter winter months when leisure passengers are less keen on a (cold) USA East Coast city break.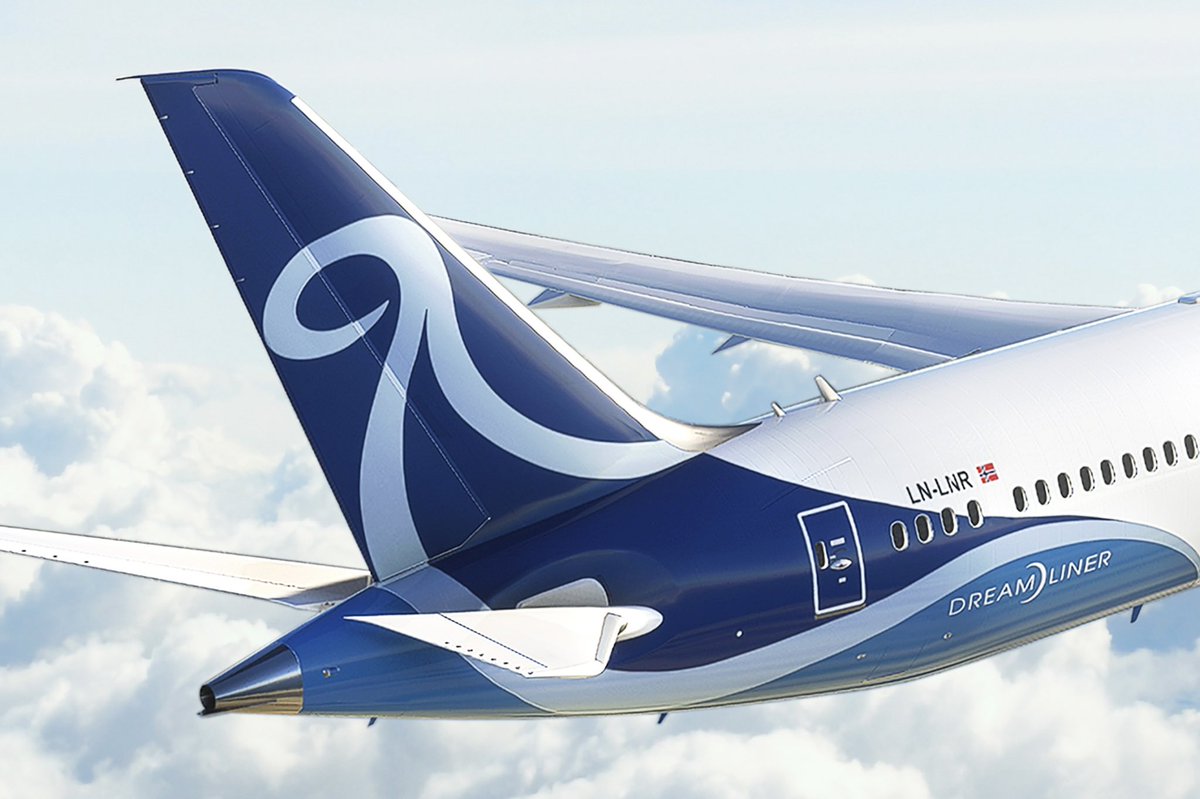 Here are the new destinations from London Gatwick, which are now bookable:
Barbados – launches on 29th October with daily flights
Kingston (Jamaica) – launches on 31st October with three flights per week
Montego Bay (Jamaica) – launches on 29th October with four flights per week
These will be joined by the following routes, which operate all year round but (in some cases) reduced winter frequencies:
Boston
Fort Lauderdale
Los Angeles
New York
Orlando
San Francisco
Washington DC
In total Norse Atlantic will operate 10 routes from Gatwick. It will be the second largest long haul operator at the airport this Winter based on available seats.
It is also launching its first foray to Asia with flights from Oslo to Bangkok.
The new Caribbean routes start from £449 return in basic economy. This compares favourably with other non-stop services from British Airways and Virgin Atlantic, which currently retail for over £500, and often £600+, although the margins are reduced when you factor in the cost of baggage and other ancillaries on Norse.
What is it like flying Norse Atlantic?
You can read our review of flying Premium on Norse Atlantic from Gatwick to New York here.
You can also see how Norse Atlantic's premium economy compares to British Airways and Virgin Atlantic here.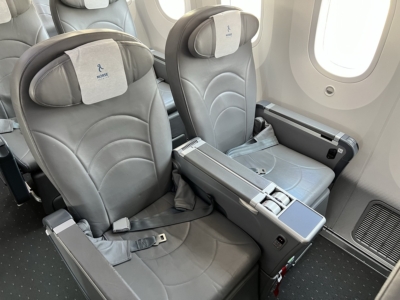 Norse flies a fleet of Boeing 787 Dreamliners, Boeing's newest long haul aircraft. This means bigger, electronically dimming windows and a lower cabin altitude, which reduces the effects of jetlag.
In Premium, you can expect a small cabin of 56 seats in a 2-3-2 layout. Norse Atlantic has the largest leg room of any UK carrier, with a seat pitch of 43″ and a deep recline of 12″. Based purely on leg room and seat space, Norse Atlantic in Premium is head and shoulders above British Airways and Virgin Atlantic.
The economy experience is tighter, with rows of nine-abreast seating. If you book the cheapest fares, you'll only get one small underseat bag included in your fare, with additional options available for a fee.
Norse also offers two fares – Economy Classic and Economy Plus – which bundle benefits such as seat selection, a meal service and a checked bag.
The bottom line is that Norse Atlantic is a low cost carrier, so you should expect to pay more for any extras you may want or need. Think of it as a long haul Ryanair flight, albeit with arguably the best Premium cabin across the Atlantic.
Conclusion
It will be interesting to see how these Caribbean routes fare, given that Norse Atlantic will be competing with both Virgin Atlantic and British Airways.
Jamaica is a big package holiday destination with fewer holiday makers booking their own flights than Barbados. Without any sort of BA Holidays-type operation it will find it harder to fill seats. There is, however, a bigger 'visiting family' market here than to Barbados.
Curiously, Norse is launching flights to Bangkok from Oslo rather than Gatwick. BA no longer flies directly to Bangkok from London, leaving Thai and, oddly, EVA Air as the only airlines to fly direct between the two cities. On paper Bangkok would seem a good match for the more price sensitive customer that Norse Atlantic attracts, who are less bothered by the lack of business class – something that will count against it on the Barbados route.
The future looks promising for Norse. Whilst it is easy to question why it should succeed where Norwegian failed, using exactly the same aircraft, there are four things which definitely tip the balance towards Norse:
the 787 fleet is now well established and reliable – Norwegian, along with many other airlines, had huge issues with fleet reliability due to early problems with the engines which in turn led to huge costs for compensation payments and ad-hoc charter aircraft
fares are substantially higher than pre-covid on all airlines, giving Norse more flexibility
we have seen little enthusiasm from British Airways or Virgin Atlantic to run spoiler services (albeit Delta Air Lines has returned to Gatwick) – at one point BA was flying to Oakland and Fort Lauderdale purely to frustrate Norwegian on the same routes
pivoting to Winter sun destinations – Norse Atlantic is chasing higher-yield Winter routes rather than sticking to cities that may be profitable in the Summer but loss-making in the Winter