Exclusive offer: Get 6,000 Avios and a free Cellar Pass with BA's The Wine Flyer
Links on Head for Points may pay us an affiliate commission. A list of partners is here.
The Wine Flyer is the new British Airways wine ordering portal.
If you haven't given it a try yet, it is running a special offer exclusively for Head for Points readers this week.
You can earn up to 6,000 Avios with your order! It is open to both new and existing The Wine Flyer customers.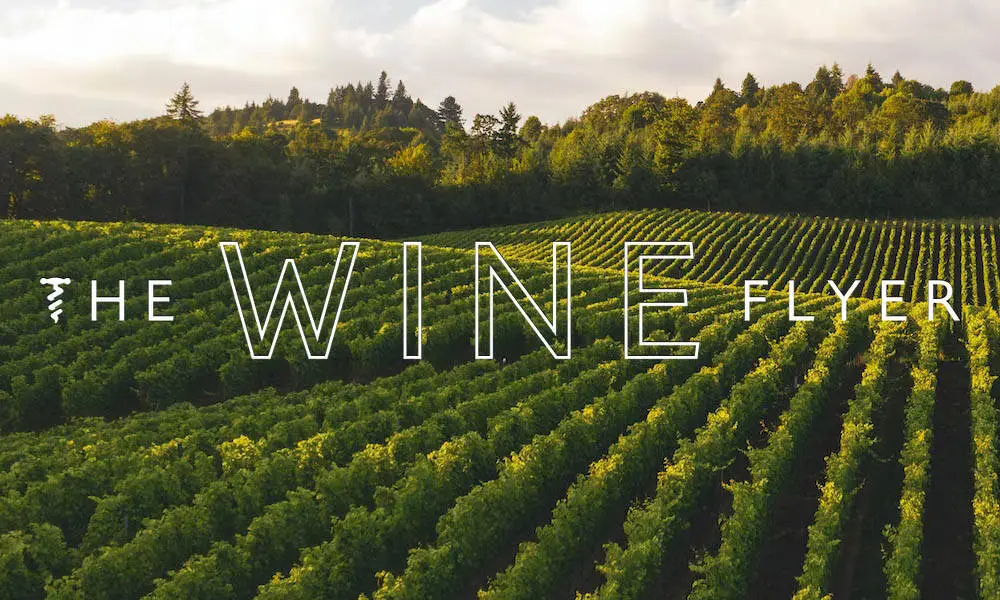 The Wine Flyer is an interesting business and an intriguing diversion by IAG Loyalty. British Airways partnered with Laithwaites for many years to offer wine to Executive Club members, but IAG Loyalty has now become a retailer itself.
Collect up to 6,000 Avios with The Wine Flyer
Instead of the usual Avios earning rates (more on that below), The Wine Flyer is offering two special bonuses worth 6,000 Avios in total.
To be eligible for the offer, you need to purchase through this special link.
There are two ways of earning bonus Avios with our HfP offer:
Buy a single bottle of Horse Guards Gin for £41.48 and get 2,000 bonus Avios plus a 12 month free Cellar Pass (usually £7.99) which gives you free delivery on future orders – more details on the gin are here
Buy a HfP Exclusive Case of 12 bottles (11 wines and one gin) for £149.99 and receive 4,000 bonus Avios
The HfP Exclusive Case comprises five assorted bottles of red, two bottles of sparkling wine, three bottles of white wine, one bottle of rosé wine and the Horse Guards Gin. It includes bottles of:
Cabalié
La Vigneau Cinsault Rose Herault, France 2021
Borgo del Col Alto Prosecco NV
La Musa Grillo
Zia Prosecco NV
The Black Stump Durif Shiraz
Penfolds Koonunga Hill Chardonnay
The Acorn Marlborough Sauvignon Blanc
Punto Alto Malbec, Mendoza, Argentina
La Cacciatora Nero d'Avola
…plus a bottle of Horse Guards Gin
You can read further details here.
You can order one or both selections – you don't have to purchase both – but you will only get the 12 month free delivery Cellar Pass if you purchase the single bottle of Horse Guards Gin.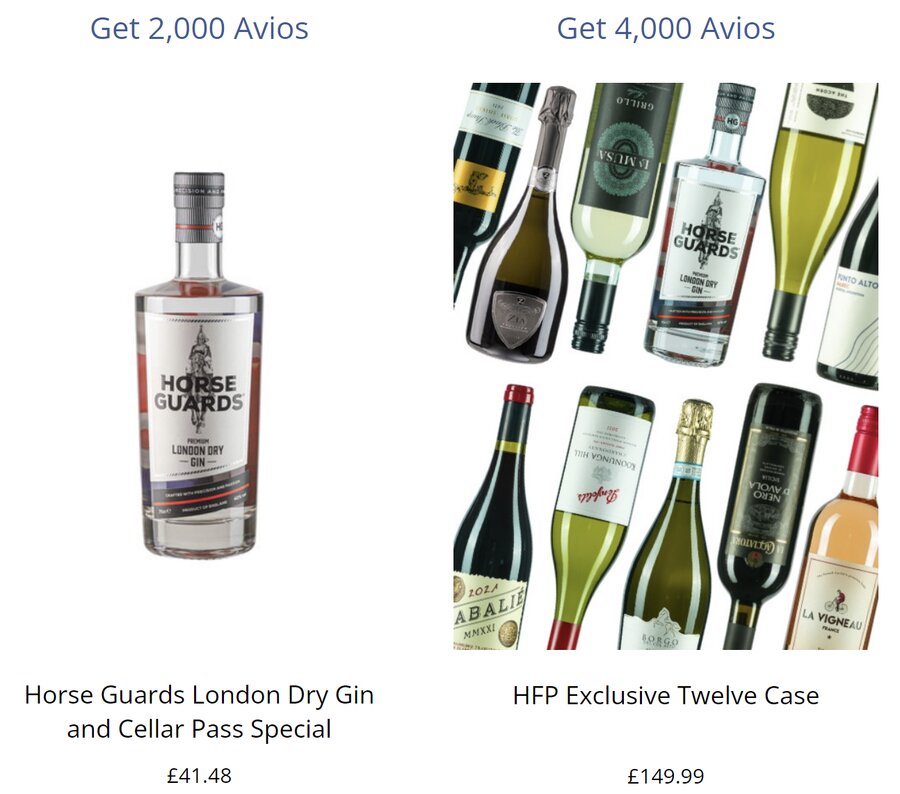 Do I need to pay for delivery?
Delivery is FREE to UK mainland addresses.
The usual £100 minimum order requirement is waived for anyone who only buys the single bottle of Horse Guards Gin.
Am I committed to any future purchases?
Absolutely not.
Let's be clear – you are not committing to any sort of wine plan or subscription. These are one off purchases.
Can I part pay with Avios?
Usually, yes, but not with this promotion.
Only 100% cash purchases qualify. Unfortunately, you cannot spend Avios for this offer although you can spend Avios for other products at The Wine Flyer. (You'll be getting free delivery for a year on future orders too, if you have already purchased the Horse Guards Gin and received your Cellar Pass.)
The Avios bonuses are awarded instantly. If you want to order additional items you could – if you wished – place a separate second order afterwards to spend the bonus Avios you received with the first order!
How to earn and spend Avios with The Wine Flyer
As a reminder, The Wine Flyer lets you earn and spend Avios on purchases of wine and other alcoholic drinks.
How many Avios can I earn?
When it comes to Avios earning, The Wine Flyer offers 5 Avios per £1 spent.
You can part-pay with Avios
Avios redemptions are now also possible.
For security reasons, BA does not allow you to pay for your order with 100% Avios – it wants to see a credit card being used for a small part of the payment for security reasons.
However, you can use Avios to pay for virtually the entire amount, with just a few pounds left to pay by card. You will still earn Avios on the cash element.
To spend Avios, make sure you are logged in with your British Airways Executive Club account before heading to checkout, where you'll see a slider allowing you to adjust how many Avios you use.
Note that there is no fixed rate of redemption. The 'pence per Avios' rate is not fixed and appears to have been set differently for each product.
Conclusion
This exclusive offer for Head for Points readers is an excellent opportunity to pick up 6,000 bonus Avios on a bottle of gin and a Limited Edition case of wines.
Remember that you don't need to buy both products. You'll receive a bonus of 2,000 Avios if you only purchase the Horse Guards gin and 4,000 bonus Avios with the HfP Exclusive Case, which includes the gin along with 11 bottles of wine.
You have until 22nd May 2023 to order. You need to go to this special page of The Wine Flyer website to see these two offers.