Have we been taken for a ride by the new Monarch Airlines?
Links on Head for Points may pay us an affiliate commission. A list of partners is here.
Ten days ago, we ran this article about the proposed relaunch of UK holiday airline Monarch.
As I said at the time, I was very surprised to see this story pop up from nowhere over a weekend. However, the chairman of the new company, Daniel Ellingham, gave interviews to Airways and AviationSource and it didn't seem too crazy.
Given what Global Airlines is currently doing, the goals for the new Monarch seemed perfectly sane (albeit unachievable in my view) in comparison ….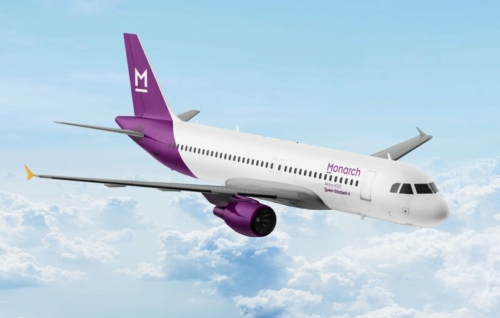 Yesterday it seemed to come crashing down. This message appeared on the letsmonarch.co.uk website, which has been taken down overnight:
It is with immense regret that we announce today that we have been forced to put the brakes on our process to relaunch Monarch. This is not a decision that we have taken lightly, however since taking over the business two weeks ago we have drawn close to exhausted the start-up funding provided to us far more rapidly than anticipated.

We have been seeking alternative routes, such as partial divestment of share capital, and will continue to do so, however at the current stage there is no practical option to move forward in the immediate future.
This is slightly bizarre. After all, launching an airline doesn't come cheap – how have they spent their initial capital in 10 days?
But now it gets weird ….
This is Monarch chairman Daniel Ellingham, as per his LinkedIn image (now deleted):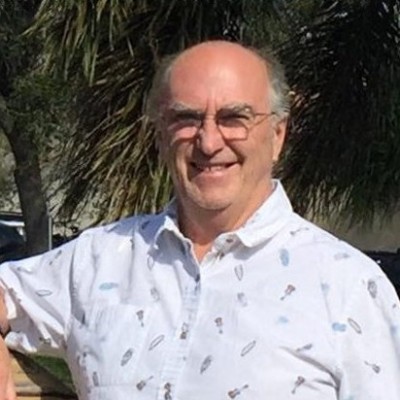 Here is a US politician called John Driscoll, who ran for the US Senate in Montana in 2020: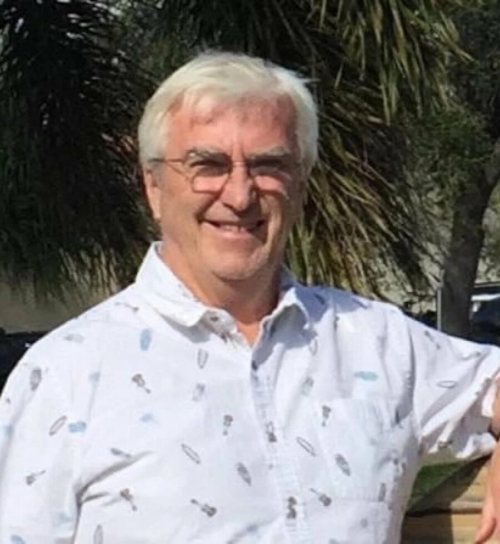 Let's look at Ellingham's CV.
As per my original article, his last major role was at hygiene group PHS between 2013 and 2016 when he was a member of the Supervisory Board.
PHS effectively went bust in October 2014, which would be 16 months after Ellingham joined, and was taken over by its lenders. There is no sign of Ellingham on the main board and no sign that there was ever a Supervisory Board pre- or post-financial restructuring. The shareholders were represented as NED's on the main board and – in the UK – Supervisory Boards are rare.
His airline experience is listed as a Board Advisor to Swissair (1991-1999) and Austrian (2003-2005). There is nothing in his published CV to explain what qualified him for such a role.
Earlier yesterday afternoon, before the statement above was published, the website said the following for a short period:
We have been approached with new options to continue launching Monarch. We hope to bring more positive news to you shortly.

Monarch's Chairman is to step down and be replaced with immediate effect. We are working tirelessly and will continue to do so.
Is this all nonsense?
Someone with a bit of basic web skill could have paid a tenner for letsmonarch.co.uk (which, as I said in my original article, is a weird domain for multiple reasons) and created a simple landing page which basically said 'coming soon'.
The person who originally tweeted about the existence of the landing page is a respected breaker of airline news on X. Perhaps he was tipped off?
A bigger question is who gave the interviews to Airways and AviationSource, and what checks did they make? There was also a later interview by Ellingham with FINN, the website for the Farnborough international air show.
More interestingly, who designed the new Monarch livery, pictured above, which was put on its website last week?
If it is all nonsense, it was well put together nonsense. The media interviews contained lots of unachievable guff, especially regarding timelines, but no worse than we've heard from other airline start-up founders. Ellingham's CV was thin but any more detail would have made it easier to check. The website was well done – creating a credible looking website, even if its just a holding page, isn't easy.
Actual companies were created and registered at Companies House, together with lists of directors. Ellingham was appointed back in January, at the same time as letsmonarch.co.uk was registered and the X/Twitter account launched. There was a Karolina Cherney who was appointed at Company Secretary on the 18th and resigned yesterday after 13 days. Companies House shows that Ellingham had no previous UK company directorships despite his extensive CV.
Will we get to the bottom of this, or will the people involved quietly fade away?