NEW: Get 30,000 Virgin Points bonus with the Virgin Atlantic Reward+ credit card
Links on Head for Points may pay us an affiliate commission. A list of partners is here.
Virgin Atlantic has launched a special offer for its Virgin Money-issued Reward+ credit card.
For a limited period you will get 30,000 Virgin Points (usually 15,000 points) if you take out the Virgin Atlantic Reward+ credit card.
There is no special deal on the free Virgin Atlantic Reward credit card. This card has no sign-up bonus.
This offer runs until 2nd October. You can apply here.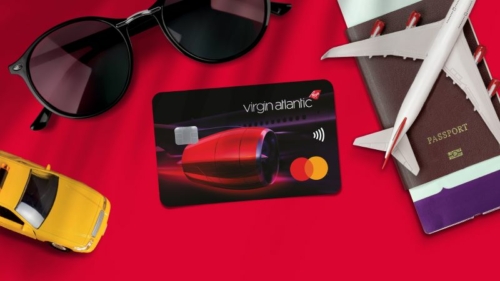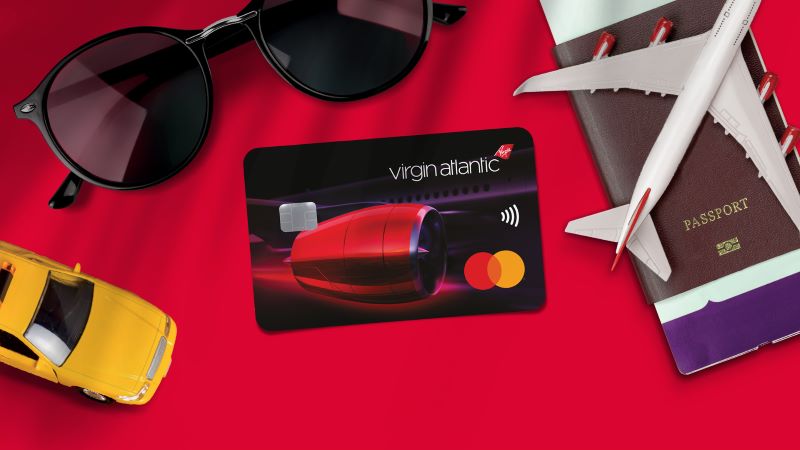 Previously had the card? Virgin Money will give you a new bonus if you cancelled your previous Virgin Atlantic card more than six months ago.
Current holders of other Virgin Money credit cards CAN apply and will receive the bonus.
You CAN apply and get the bonus if you are currently a supplementary cardholder on someone else's Virgin Atlantic credit card.
Pay no foreign exchange fees in the Eurozone
If you are looking for a good reason to apply – apart from the bonus – this is it. Whilst you will struggle to find any mention of this on the card website, the Virgin Atlantic cards are the only travel rewards credit cards which offer a partial respite on FX fees when travelling.
You pay no FX fees on spending in Euro, Swedish Kronor or Romanian Lei. This saves you 3% on your purchases and you earn Virgin Points on top. The 3% fee applies to transactions in all other currencies.
I am increasingly finding this to be a very valuable benefit. I spent around £8,000 on my Reward+ card across Italy, Germany and Slovenia during August, picking up 12,000+ Virgin Points and saving £240+ on FX fees in the process.
Here is the exact wording from the summary credit agreement:
"Non-Sterling Transaction Fee (for foreign currency transactions): 2.99% of transaction. We will not charge this if the transaction is in Euros, Swedish Kronor or Romanian Lei and it takes place in the UK or European Economic Area (EEA)"
What are the key features of the Virgin Atlantic credit cards?
These are very attractive cards. Here are the details: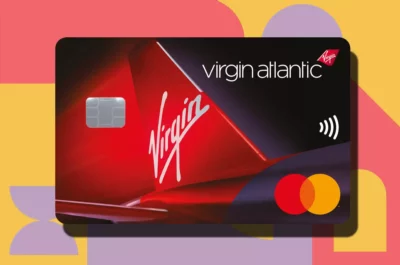 The free card – the Virgin Atlantic Reward Mastercard
The free Virgin Atlantic Reward credit card is a Mastercard which earns 0.75 Virgin Points per £1 spent.
The representative APR is 26.9% variable.
There is no sign-up bonus on this card.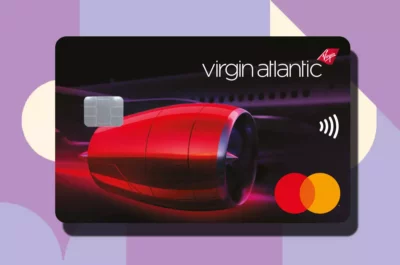 The paid card – the Virgin Atlantic Reward+ Mastercard
The £160 Virgin Atlantic Reward+ credit card is a Mastercard which earns 1.5 Virgin Points per £1 spent.
The representative APR is 69.7% variable, including the annual fee.  The representative APR on purchases is 26.9% variable.
If you take out the Virgin Atlantic Reward+ credit card you will be able to earn up to 30,000 Virgin Points:
15,000 Virgin Points after you make your first purchase on the card in the first 90 days
Plus another 15,000 Virgin Points when you apply on or before 2nd October and £3,000 is spent on the card within 90 days of opening the account
With this deal, you are receiving 30,000 Virgin Points, which should be worth around £300 if redeemed for long-haul premium flights, for a £160 fee.
You will also benefit from earning a very generous 1.5 Virgin Points per £1 spent going forwards.
The fee is not refundable pro-rata if you cancel during the year.
This offer makes the Reward+ card your best deal for Year 1
The Reward+ card is clearly the best deal, in my view, given the enhanced bonus. The 30,000 Virgin Points easily offsets the £160 annual fee for the first year.
More importantly, once you have the Reward+ card, you are earning the superior 1.5 points per £1 whenever you shop. You also trigger the upgrade and companion vouchers more quickly.
Big spenders should note that your monthly points earning is capped by your credit limit. What this means, in plain English, is that if your limit is £10,000, the maximum number of points you can earn per month is 7,500 on the free card and 15,000 on the paid card. If you spend £10,000 every 10 days and then pay off your balance mid-cycle, you will not earn miles on your spending above £10,000. This is unlikely to be an issue for 99% of people.
How do the upgrade and companion vouchers work?
Each year you can earn a special extra reward. Your reward is triggered IMMEDIATELY upon hitting the spending target.
The target is £20,000 in a card year for the free Virgin Atlantic Reward credit card and £10,000 in a card year for the £160 Virgin Atlantic Reward+ credit card.
Unlike the British Airways American Express cards, the rewards vary depending on your tier in the Virgin Flying Club scheme. If you have elite status, you get a little more flexibility.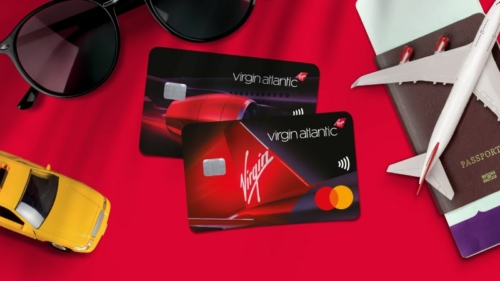 These are your rewards for hitting the spending target each year
Your reward is triggered within 1-2 weeks of hitting the spending target. The target is £20,000 in a card year for the free Virgin Atlantic Reward Credit card and £10,000 in a card year for the £160 Virgin Atlantic Reward+ credit card.
You should receive an email from Virgin Flying Club confirming this. If not, go to the 'My Activity' section of the Virgin Atlantic website, under 'My Account'. You should see 'Virgin Atlantic Credit Card Reward Voucher' as a transaction line, with '0 points' showing next to it.
The voucher cannot be redeemed online. You need to call Virgin Flying Club to redeem it.
You can choose one of the following options:
A 2-4-1 voucher, valid for two years, for a Virgin Flying Club points redemption OR a Virgin Atlantic cash ticket, in Upper Class, Premium or Economy
A return upgrade – on either a cash or points ticket – from Premium to Upper Class, or from Economy Delight / Classic to Premium. You can either upgrade 1 x return flight if travelling alone or 2 x one-way legs of two return flights if travelling with someone else.
A Virgin Clubhouse lounge pass (requires a same-day Virgin Atlantic, Delta, KLM or Air France flight, option only available to Silver and Gold members)
There is small print:
If you are a Red (no status) member, you need to pay 50% of the points for your 2nd ticket if you redeem your 2-4-1 voucher in Upper Class. This means that, for Upper Class redemptions for Red members, it is effectively a '2 for 1.5' voucher. For Economy or Premium redemptions, it is a genuine '2 for 1'.
If you are a Gold member, you would receive two Clubhouse lounge passes instead on one if you chose that option
Taxes and charges need to be paid on the 'free' ticket as part of your 2-4-1 booking
Vouchers are valid for two years and you must fly the outbound leg of your trip before the expiry date
Reward seat availability is required to use the voucher. This means:
You can only upgrade a flight if there is a reward seat in the higher class (irrespective of whether you are upgrading a cash or a points ticket)
You can only apply a 2-4-1 voucher to a cash booking if there is a reward seat available for the 2nd 'free' seat
If you usually travel on your own, the upgrade voucher is likely to suit you best. This can also be used by a couple to upgrade one leg per person on a return cash or reward flight.
New to Virgin Points and Virgin Flying Club?
We have just finished a 13-part series of articles on the best ways to spend Virgin Points – click here.
Whilst premium flights are clearly the best option (sorry to spoil the surprise!) you will find that there are plenty of other options available too.
Who knows? Perhaps the amazing offer of a £2,500 Virgin Voyages cruise for just 80,000 Virgin Points for two (full board) will return in 2024 …..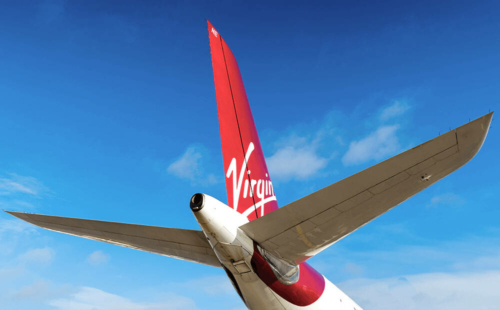 Remember that Virgin Points covert into Hilton Honors and IHG One Rewards points
With the IHG UK credit cards now closed, and Hilton showing no signs of launching a new product, these cards are good ways of earning IHG or Hilton points from a UK Mastercard / Visa.
The conversion rate into Hilton Honors is 2:3 and the rate into IHG One Rewards is 1:1.
The sign-up bonus on Reward+ is therefore worth 45,000 Hilton Honors points or 30,000 IHG One Rewards points.
There is a minimum conversion of 10,000 Virgin Points and conversions must be done by phone.
Some tips on applying
Based on the past experience of HfP readers, I suggest that you do not use the 'pre-approval checker' on the Virgin Money website. Historically it has not proved a good predictor of whether you will be accepted. It is designed for Virgin Money's mass-market cards and is likely to reject you for being too wealthy and so unlikely to pay interest. Apply directly.
If your full application is rejected, this can often be overturned if you appeal in writing. Write to Virgin Money at Jubilee House, Gosforth, Newcastle upon Tyne, NE3 4PL with a couple of paragraphs expressing your dismay, referencing your Virgin Atlantic status (if any) and outlining your income and lack of non-mortgage debts. They will reconsider and you will often end up being successful.
Conclusion
30,000 Virgin Points is an excellent sign-up bonus. We never see a better deal than this.
The £160 Reward+ card is the better overall package because of the high earning rate and the voucher being triggered at just £10,000 of spending. There isn't a lot of value in getting the free card – at least for Year 1 – with such a strong bonus on Reward+.
You can apply for either of the Virgin Atlantic credit cards via this link. The 30,000 points offer ends on 2nd October.
Disclaimer: Head for Points is a journalistic website. Nothing here should be construed as financial advice, and it is your own responsibility to ensure that any product is right for your circumstances. Recommendations are based primarily on the ability to earn miles and points. The site discusses products offered by lenders but is not a lender itself. Robert Burgess, trading as Head for Points, is regulated and authorised by the Financial Conduct Authority to act as an independent credit broker.