BMI to BA miles transfers – cometh the day ….
Links on Head for Points may pay us an affiliate commission. A list of partners is here.
… cometh the surprise.
July 3rd is the big day, the day that BA promised that we would be able to transfer BMI Diamond Club miles into British Airways Executive Club Avios, and vice versa.
Surprise No. 1 is that the tool launched a day early, and was operational by Monday afternoon.
Surprise No. 2 is less pleasant.  Despite what was promised in the original FAQ when the BA takeover of BMI was announced, you cannot transfer into Diamond Club.  Only out.
This is despite the fact that, on 20th April, BA sent BAEC members an email including the following paragraph:
You will also be able to transfer your destinations miles to Executive Club Avios points at a rate of 1:1. British Airways will also be offering Executive Club customers the ability to transfer from Executive Club Avios points into destinations miles at a rate of 1:1. For example 100 destinations miles could be transferred into 100 Avios points and vice versa.
The reason for this seems obvious.  We all assumed that Virgin Atlantic would stop being a BMI Diamond Club partner by the day that BA started allowing two-way transfers.  However, July 3rd is here and Virgin is still a Diamond Club partner, along with Qatar, Jet (of India) and Russia's Transaero.  BA was probably faced with two options, assuming that Virgin et al have solid contracts with Diamond Club – either a) allow two-way transfers and be in the embarrassing position of BAEC customers using their miles to fly on Virgin Atlantic, or b) restrict transfers to one-ways out of Diamond Club only.  You can't blame BA for choosing route b).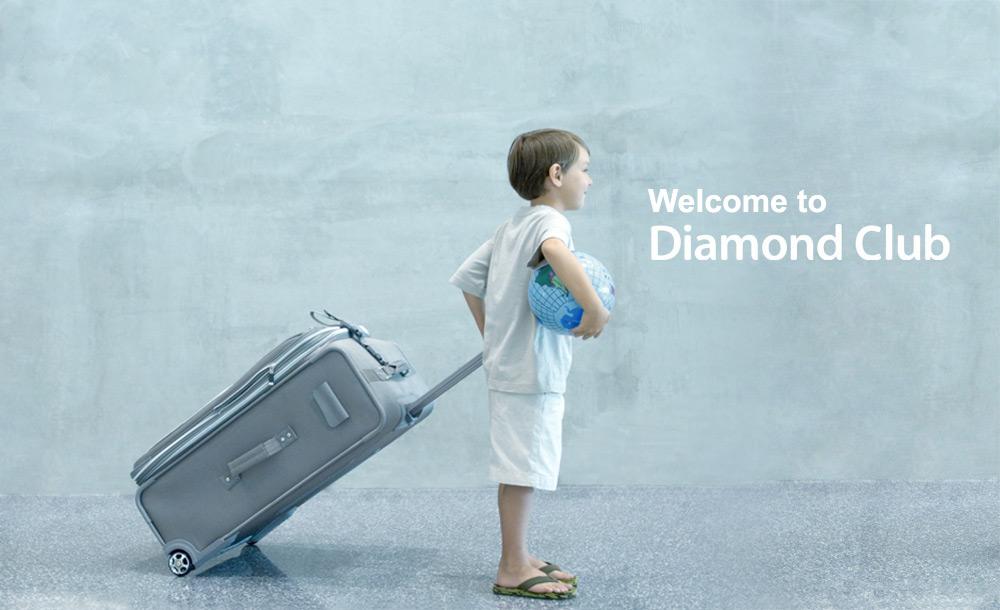 However, this leads to my rather surprising conclusion – do not transfer your miles out of Diamond Club to British Airways Executive Club yet.  Or, to be more exact, do not do it if you have at least 45,000 miles in your account, because this is the minimum amount needed for a Virgin Atlantic redemption, in this case an economy return to New York.  (If you refuse to redeem for anything less than Business Class, then you'd need a minimum of 90,000 for a Virgin Atlantic Upper Class return ticket, as BMI does not allow one-way redemptions on partner airlines.)
After all, imagine that you transfer 200,000 Avios today from Diamond Club to BAEC.  And then, in two weeks time, your partner says that they fancy a week in San Francisco in October.  If you had left your miles in Diamond Club, you would be able to choose between a Virgin Atlantic Upper Class redemption or (after confirming availability) moving them across for a BA Club World or American Airlines redemption.  If, however, you had already moved your miles across, you would only be able to go with BA or AA – the Virgin route would be blocked.
There is a risk, of course, that BA pulls the transfer tool without any notice.  This is very unlikely, however.  Remember that BMI is still promoting the MBNA credit card, so those miles will need to be transferable every month until the card is scrapped.  And, for a year after the last BMI redemption booking is made, there will be people cancelling redemptions and having having miles credited back to their DC accounts.  The miles transfer facility isn't going away in a hurry.
PS. A further note to this story.  You cannot transfer from BMI to avios.com, if you were planning to try that.  It needs to be a two-step process going BMI to British Airways Executive Club and then BAEC to avios.com.  As with all transfers in or out of avios.com, your avios.com account cannot be in a family account.  BA or BMI household accounts have no special restrictions on transfers.
(Want to earn more Avios? Click here to see our latest articles on earning and spending your points and click here to see our list of current Avios promotions.)