BMI Diamond Club – and now (finally), the end is near …
Links on Head for Points may pay us an affiliate commission. A list of partners is here.
If you're a BMI Diamond Club member, you will have had yesterdays email announcing what is effectively the formal winding up of the club. For the rest of you who are interested, here is a summary:
October 27th will be:
the last day to earn and spend miles on flights with a BMI flight number (which, anyway, is the last day such flights will exist I think!)
the last day to earn and spend will ALL other airline partners including BA. That means no more redemptions on Qatar, Jet or Transaero.
the last day to earn via BMI hotel partners (that is the end of the very generous 1,000 miles per night from Hilton)
the last day to transfer Amex MR points and BAA WorldPoints to DC
the last day to use the BMI e-store
the last day to buy BMI miles
After this date, the ONLY way to earn BMI miles will be via the BMI credit card. This will continue for the indefinite future, which is good news – if you haven't got one, it is still worthwhile given the crazily generous 20,000 miles sign-up bonus.
The ONLY way to spend miles after 27th October will be to transfer them to BA.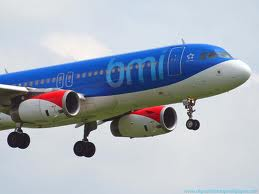 flybmi.com will disappear after this date. A new website will be created to view your miles balance at www.diamondclub.org
Tier matching to BA will continue, but only until 31st December. This is also the last day to access BA lounges with a BMI Diamond Club Silver or Gold card.
After 31st December, this happens:
For UK members – your account remains open. You can continue to collect credit card miles. You can continue to cancel and receive a miles refund for existing DC redemptions. You can continue to move miles to BA.
For non-UK and non-SW Pacific members – your account will be closed. Any remaining miles will be lost. If you cancel a redemption booking, you get your taxes back but not the miles. Republic of Ireland residents are considered non-UK, it was confirmed on Flyertalk.
Finally, if you live in South West Pacific (and that's not many DC members!) your account will be permanently frozen after 27th October. BA is 'consulting' about what you can do with your existing miles balance and, more importantly perhaps, what happens if you cancel a redemption.
What I do not fully understand is this line:
In addition, please note that Diamond Club membership are no longer awarded Status Miles or allocated membership status. Existing Diamond Club Gold & Silver members are being welcomed to tier match into the British Airways Executive Club until 31 December 2012.
In theory, my BMI Silver card expires in November. Does the above imply I will remain Silver for good? In which case, I do not have to do a status match with BA until just before 31st December, which will given me 4 extra months of BA Silver. The BA rep on Flyertalk believes that this is not the case and I would be downgraded on 9th November.
Looks like its finally time to move my chunk of DC miles over ….
PS. You may want to check that your BMI account IS UK registered. I just realised that mine, for historical reasons, still had a German address against it. I have changed it back to the UK, hopefully it will stick.