The Quidco cashback on the Lloyds TSB Duo Avios cards and the Lloyds TSB Premier Duo Avios cards has been increased from £5 to £20.
The cards come as a duo pack of an American Express and a MasterCard.
The 'Duo' cards are free and earn 1 Avios per £1 on the Amex and 0.2 Avios per £1 (!) on the MasterCard.
The 'Premier Duo' come with a £50 fee but pay only marginally better – 1.25 Avios per £1 on the Amex and 0.25 Avios per £1 on the MasterCard.
Neither of these are desperately exciting compared to the British Airways American Express cards.  The only exception is for foreign spend, where you earn double Avios – 2.5 per £1 on the Premier Duo Amex.
The £50 card also comes with a 2-4-1 redemption voucher when you spend £15,000 in a year, but this is only valid on Economy tickets.  This rapidly decreases its value – Economy redemptions are poor value long-haul because of the taxes, and short-haul Economy redemptions aren't very expensive in the first place.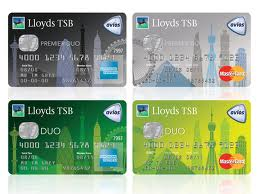 I am not the greatest fan of the current sign-up bonus on these cards either, but for some people it will work.
The 'Duo' cards come with a voucher for 18,000 Avios.  However, this can only be spent in one go and must include one night hotel accommodation booked via Avios.
The 'Premier Duo' cards come with a voucher for 30,000 Avios.  This must be spent in conjunction with two nights of hotel accommodation.
Interestingly, you may have a different opinion of these deals if you are a solo traveller or a couple.  The size of the Avios voucher is fixed but a couple would either need to add extra Avios on top or travel somewhere nearer home to get full value.
Anyway, if you were thinking about getting them, the £20 Quidco may swing it for you.  If you are not a Quidco member, joining via this link pays me a very modest referral commission.
(To see our complete list of all current credit card bonuses, click here to visit our 'Credit Cards Update' page or use the link in the menu bar at the top of the page.)