British Airways announces their new tea!
Links on Head for Points may pay us an affiliate commission. A list of partners is here.
Never let it be said that BA's public relations team ever miss a trick to get some publicity. (Although I don't think they were behind the stories of people being forced to sleep on the floor of a conference room during the snow disruption last week, after BA failed to provide proper hotel accommodation.)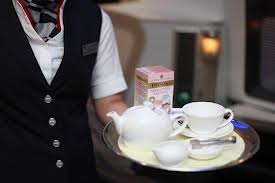 According to Business Traveller:
British Airways has unveiled its own signature tea blend, in partnership with Twinings.

The new tea is a blend of Assam, Kenyan and high grown Ceylon tea, which BA says has been "specifically designed to work at altitude".

BA says that a variety of factors were taken into consideration when creating the new blend: research showing that taste can be reduced by up to 30 per cent at altitiude; the lower boiling point of water on an aircraft (89 degrees centrigrade), and the reduced air pressure and humidity affecting taste.

The carrier said it was also important that the new blend worked well with and without milk.

A panel of 19 customers, crew and experts conducted tastings on the ground and in the air, and describing the blend BA says that "A bias towards the Assam produces a well-rounded, full-bodied blend, while the Kenyan gives it strength and lift and the Ceylon adds flavour".

The new tea will be available in all classes from February 1.

Customers in premium classes also benefit from the Twinings partnership, with First passengers able to choose from speciality teas from the Whole Leaf Silky Pyramids range including Mint Humbug, Red Berry Fool and Honeycomb Camomile, and Club World choices including Cranberry and Elderflower, Camomile and Peppermint infusions.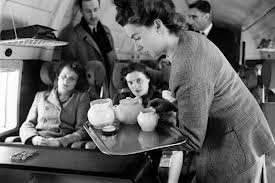 So now you know. Feel free to post your review of BA's tea – only after February 1st, mind! – in the comments below.