2013 in review – Part 1 – Travel highlights and the best promotions revisited
Links on Head for Points may pay us an affiliate commission. A list of partners is here.
Over the next three days, I am going to take a look back at some of the trends and highlights from 2013.  I will kick off today with some of my own travel highlights and a recap of some of the better promotions of the year.
Being a middle-aged guy with two young kids, I don't have the flexibility to spend all of my time running around the world trying out new hotels and airline seats.  I did manage to carve out some personal time this year, though, and got through: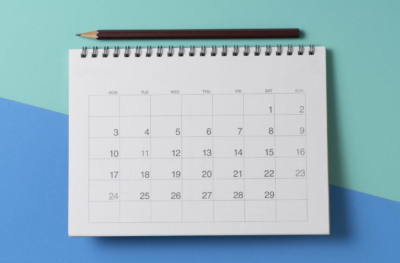 Long-haul – Lufthansa First, Swiss First, Emirates A380 Business, BA Club World, Iberia (new) Business, airberlin (old) Business, airberlin (new) Business
Short-haul – BA Club Europe, Lufthansa Business, Swiss Business, American Economy (!), Virgin Little Red, BA Domestic
Trip reviews of many of these flights appeared on Head for Points over the year (put the relevant phrase in the search box at the top and they will come up where they exist).  The year was 'low-cost carrier'-free, although I am not against them, honestly!  The highlight of the year was probably the food I had in Swiss First, which blew my mind and totally reset my view of what is possible on a plane.
The less said about the brussel sprout soup served by airberlin the better …..
In terms of hotels, I spent 20 nights (in two separate chunks) at Jumeirah Emirates Towers in Dubai, so I suppose that should top my list.  It was also the most family-friendly suite I have ever had, with a kids mattress actually built into the floor (ie the mattress is at floor level, so the kids can't fall out of bed!).
That said, my harbour-view corner room at the InterContinental Boston was lovely.  Even the Radisson Blu at Hamburg Airport – by the standards of airport hotels, and I was upgraded as well – was a lot better than expected.
The hotel I found it hardest to love was the Conrad in New York, despite it theoretically ticking my boxes – new property, very large room.  It just didn't click.  Perhaps arriving on a bank holiday (which I didn't know!) was the problem, as it is a business hotel in a business area and everything was d-e-a-d.
Best promotions
There are two things which I think Head for Points has impacted this year.  One is airberlin, which I have pushed heavily on this site and is now a well-know low-tax redemption route.
The biggest impact, though, was with 3V Virtual Visa cards.  Once I published my initial post on these cards in June, it triggered a six-month purchasing binge which only ended (or, perhaps, slowed) when 3V stopped them being redeemed via National Savings, the Inland Revenue and some local authorities.
There have been some other good promotions as well, though.  Ignoring credit card promotions, which I look back on in a couple of days, these included:
Via American Express Platinum, £70 of free clothing from Matches, a free night at the Grand Melia Fenix in Madrid and (who could forget) the great £20 Achica code debacle
'The Big Win' via IHG Rewards Club
The various redspottedhanky discount codes
Various Clubcard CD, DVD, book and printer ink bonus point deals – in particular the '500 points for a £5 video game pre-order' offers!
The Shangri-La Golden Circle deal
BA also continues to let me earn 2.5 Avios per £1 on my old British Midland MasterCard, for which I am grateful every time I open my wallet!
There have also been a few duff offers this year.  I would include in this most of the hotel promotions apart from 'The Big Win'.  With an improving economy, they were no longer prepared to win business at any price.  Most pointless promotions never even make it into Head for Points, though!