In my other post today, I outlined 'the facts' of the Marriott Rewards loyalty scheme.  This post is my personal opinion, highlighting areas where I think you might want to focus.
The 10-second summary:
Strong points – big global network, decent benefits for Gold and Platinum members, good value 'travel package' rewards, MegaBonus is the most generous promo in the industry for free nights
Weak points – very high number of nights required to achieve Gold or Platinum, MegaBonus free nights restricted to low category hotels, hotels generally uninspiring, few aspirational resort hotels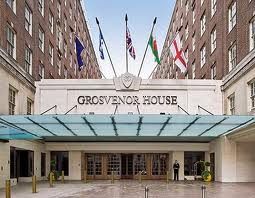 The longer version:
Marriott Rewards does not, in general, excite people.  It isn't entirely clear why.  It could be the utilitarian nature of the majority of the hotels, it may be the lack of luxury properties (Ritz-Carlton is generally kept separate, and that is still relatively small).  It may be the constant repetition of the MegaBonus promotion two or three times a year.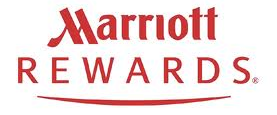 What IS true is that, unless you manage to hit the (crazy) 50 nights a year required to reach Gold status, there is not a lot in it for you.  Silver status has modest benefits, and the lack of bonus point promotions mean that you will struggle to earn a lot points.
Marriott doesn't have 'cash and points' awards, so you need a higher amount than other programmes to make a redemption.  The conversion rates to airline miles are also skewed against smaller conversions – you get a substantially better deal for converting larger amounts.
However – and this is a major thing to consider – the MegaBonus promotion CAN be very lucrative.  Every quarter, Marriott offers me a free night in return for 2 stays.  I can earn two free nights each quarter.  The snag, of course, is that usually you can only redeem these in Category 1-4 hotels – the Marriott Northampton is Category 4, as an example.  If you are going somewhere with a decent number of Category 1-4 properties, though, MegaBonus could work for you.
For heavier stayers, Marriott Rewards becomes more interesting.  Perhaps that is actually the point.  Reach Gold and you are guaranteed lounge access (where available), free internet and an upgrade.  At Platinum level, you are earning 15 points per $1.  The lifetime status requirements are achievable given a few years of heavy stays.
When it comes to redeeming, the Marriott travel packages – combining both airline miles and hotel nights – are a pretty good deal.   390,000 points would get you 7 nights in a top-tier Category 9 hotel (worth around £2,000 if you choose well) and 120,000 Avios points, worth a further £1,000.
(Marriott does not have much in the way of beach or resort hotels, though, so it is not necessarily straightforward to find somewhere you want to redeem for 7 nights.)
A Platinum member would need to be spend $26,000 to achieve this – less, in reality, as a heavy stayer would get bonus point offers as their targeted quarterly promotion.  $26,000 is around £17,000, so getting around £3,000 of value back is pretty decent.
That said, apart from the higher points bonus (50% vs 25%), the difference between Platinum and Gold is modest – although arguably the step-up from Gold to Platinum (50 nights to 75) is also relatively small.