BA increases change fees 40% to £35 … and Gold members must pay
Links on Head for Points may pay us an affiliate commission. A list of partners is here.
British Airways has, from yesterday, increased the change, cancellation and amendment fees on Avios bookings by a whopping 40%.
It will cost £35 per person to make changes to a booking, up from the current £25.
More importantly, Gold card holders must now pay. They were previously exempt.
You can see the new pricing schedule here.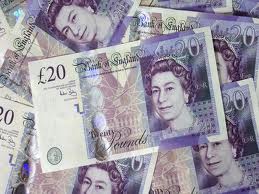 For a British Airways Executive Club Gold member, this is a huge blow. Take my family of 4. Until yesterday, it costs me a grand total of £0 if I wanted to cancel a redemption. That will now go up to £140. Even worse, if I booked the redemption as two lots of one-way bookings (possibly because I booked the outbound before the inbound opened up), the total cost to cancel would be a ludicrous £280.
There is no scenario under which this can be justified as representative of the costs incurred to BA, especially as the cancellation can be done online.
There are actually two issues here, and it is a shame that BA has sought to confuse them.
The first is that a lot of Avios redemptions made by Gold members are cancelled. (My gut feeling is that this is overstated, though, since it is easier on ba.com to cancel and rebook than it is to amend.) I have no idea if this is a concern for BA or not. It was technically possible for someone to book themselves on numerous flights for the same period – perhaps booking a weekend away to four different cities and then deciding 48 hours in advance which option to use. Alternatively, they might book themselves on every return flight on a particular day and then cancel the ones they don't want the day before. But were many people really doing this?
BA may believe that making Gold members pay will change their behaviour. They could be right. However, you should NOT think that these Golds are taking redemption seats away from everyone else, because – in short-haul economy – they have access to additional seating (in 'V' class, if we're getting technical). Silver, Bronze and Blue members would never have had access to these.
(It is worth noting that Gold Guest List and Premier members are not impacted by this change.)
The second issue is the size of the fee itself. BA clearly believes that its forecast £1 billion profit this year is not enough, and that adding an extra £10 to x00,000 Avios amendments each year will be pure extra profit. It is probably right ….
(It is probably not a coincidence that the fee is the same as the Reward Flight Saver taxes and charges number. Assuming you are cancelling a return economy ticket, the numbers will match off. I assume that BA will still let you cancel a flight with lower charges without asking for additional money.)
So what are the remaining benefits of being British Airways Gold?
Probably fewer than you think. Here is the official list. In practical terms:
you can access Galleries First over Galleries Club where there are two lounges. The difference is not that big, and outside London you rarely get separate lounges anyway. And you can only take one guest, so if you are flying business class with your family you need to use Galleries Club anyway.
you get additional short-haul economy reward seats made available to you. I do actually find this useful, albeit not for my benefit but for flying my parents in law over from Germany. For a lot of people it will have minimal value.
you get a soft landing to Silver, so you don't need to requalify. With change fees gone, that is probably the key benefit to me of being Gold! If you push for it one year, you can totally forget about earning tier points the following year as your Silver downgrade is guaranteed.
Not a good day to be Gold.
(Want to earn more Avios? Click here to see our latest articles on earning and spending your points and click here to see our list of current Avios promotions.)