Should a BA Gold book 'Gold Priority Rewards' for double Avios to avoid new fees?
Links on Head for Points may pay us an affiliate commission. A list of partners is here.
The decision by British Airways to increase its change and cancellation fees by 40% last week (up from £25 to £35 per person) did not go down well.
(It would have gone down worse, except that BA has not bothered to tell people about it.  The email you received last week promoting the latest issue of 'The Club' magazine somehow failed to mention this.)
More importantly, if you are BA Gold, is that the fees now apply to you for the first time.  One of the bigger benefits of being Gold has just been pulled away.
British Airways has left open an odd little loophole, though.  These fees do NOT apply to Gold 'Priority Rewards'.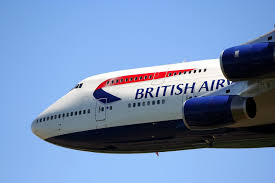 What is a 'Gold Priority Reward'?
Very simply, a British Airways Gold member can book a seat on ANY flight using Avios.  The catch is that you have to use DOUBLE the normal amount.
You cannot use an American Express 2-4-1 voucher.
Your flight must be booked more than 30 days before departure.
There is some further information on the BA Gold benefits page here.
Normally, these rewards are poor value.  Let's take one of our family runs to Dubai.  4 Club World tickets, including one on an Amex 2-4-1, cost 240,000 Avios.  Using a Priority Reward, it would cost a crazy 640,000 Avios – plus the standard taxes.  You won't catch me doing that in a hurry.
Are they now a good deal for short haul though?
For short-haul European bookings, I am starting to think that these rewards might actually have some use.  Let's take our standard run to Hamburg to visit the parents in law.
A standard Avios reward ticket is 9,000 Avios + £35 taxes.  As a BA Gold, I now have to pay £35 for any change to that booking, or to cancel it.
A 'Priority Reward' would cost me 18,000 Avios + £35 taxes.  However, all of the changes (up to 30 days before travel) would be free.  I could also cancel for free at any time.
Importantly, I can cancel the BA 'Gold Priority Reward' and switch to a normal reward at any point, as long as the seats are still there.
If I wanted to book a specific trip 3 months in advance, but was not totally sure if we would travel, I could do this:
Book a 'Priority Reward' for 18,000 Avios
Change it as necessary, subject to availability, up to 30 days before travel – for free
As soon as I am 100% certain I will travel, I start looking for standard reward availability.  (As a Gold, I get better economy availability than other members on short-haul.)
If / when seats open up, even if it is the day before travel, I cancel my 'Priority Reward' and rebook at the standard reward level.
Does this make sense?  It depends on how likely it is that I will be able to switch to a standard reward later on.  If I was able to switch at short notice to a standard price Avios ticket 50% – 75% of the time, then it would work well.
It also depends on how likely I would have been to cancel the original ticket in the first place.  We did cancel a Hamburg trip because of potty training earlier in the year (!) which would have cost me £140 under the new regime.  In general, though, I would say that we fly the majority of the short-haul tickets that we book.
Fundamentally, you are looking at the following calculation, which you would need to average out over a number of flights:
Value in £ of change and cancellation fees saved vs Value of additional Avios spent when you cannot change a Priority Reward back to a standard one before departure
I'm not yet sure if it works for me or not.
(Want to earn more Avios? Click here to see our latest articles on earning and spending your points and click here to see our list of current Avios promotions.)