Another big-ticket Heathrow slot sale announced
Links on Head for Points may pay us an affiliate commission. A list of partners is here.
I wrote this piece last year about the huge value being obtained for slots at London Heathrow. Etihad bought three pairs of slots in February 2013 from Jet Airways of India for $70m and Delta paid $47m for two pairs of slots.
Here is another example.
Cyprus Airways has sold its one pair of landing and take-off slots at Heathrow to American Airlines.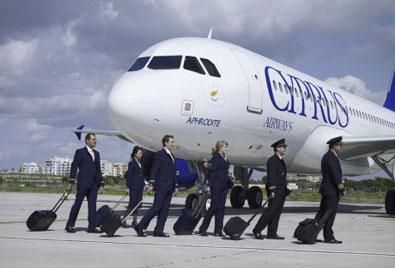 The modest price paid? $31m.
Not bad work if you can get it.
Cyprus Airways will move its Larnaca flight to Stansted from September 14th. The company says that this will also allow it to retime its flights to more convenient times.
Technically, of course, you cannot buy or sell Heathrow slots. It is not clear who they belong to, if anyone. However, what you can do is 'swap' them.
If airline A wants to sell a slot to airline B, then airline B needs to apply for a slot very late at night (a few slots are available, despite what you hear!). Airline B then 'swaps' its late night slot, together with a large bag of money, for the slot held by airline A. Airline A then does not use the new late-night slot and automatically forfeits it after a set period.
Over the years, many airlines have found that their entire value was basically in their Heathrow slots. GB Airways, for instance, obtained a small fortune for its slots a few years ago – a sum probably greater than the profits it had made it its entire history.
I wonder how many other 'down at heel' airlines are thinking of joining the list of airlines selling slots? Aer Lingus, for a start, must be sitting on a small fortune.
You can read more about the Cyprus Airways slot sale here.
PS. Here is an interesting slot story. You know how British Airways is always complaining that it doesn't have enough slots for all of the services it wants to launch to India, China etc? And that we must build another runway at Heathrow to do it?
Apparently the slot pair that Qatar bought a couple of months ago for its A319 'all business class' service came from …. BA. Reports say that BA heard that Qatar was on the look out for slots and decided to cash in.