Review: the Lufthansa First Class Lounge at Munich Airport (New York Stories #4)
Links on Head for Points may pay us an affiliate commission. A list of partners is here.
This is my review of the Lufthansa First Class lounge at Munich Airport.
Lufthansa is an odd airline in many ways. There is nothing in the least bit exciting about its economy or business class offering – it is only in recent months that they have introduced fully flat beds in business. Their main lounges are also unexciting, albeit perfectly acceptable.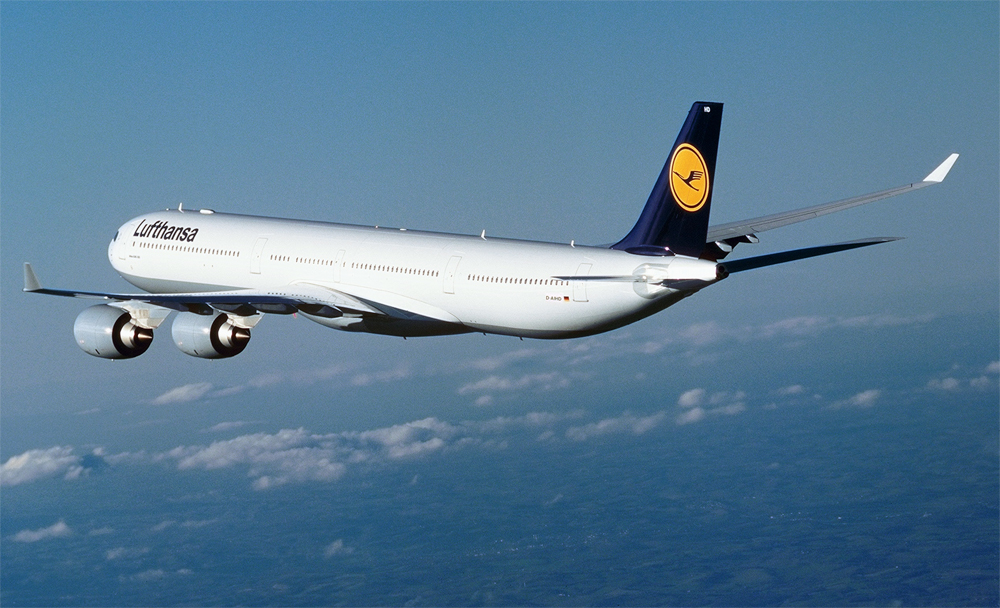 In First Class, though, they really push the boat out on the ground. The best example of this is at Frankfurt where Lufthansa operates a separate First Class Terminal. After a few hours spent enjoying their high quality food and drink, you pass through a private passport check and are driven directly to the steps of your plane. I did this twice last year and wrote about it here and here. (There is also a First Class Lounge in the main terminal if you are transferring.)
Lufthansa's other hub is Munich. With a smaller number of flights, there was no need for a stand-alone building. There is however a dedicated First Class lounge in the terminal. This is the equivalent of the Concorde Room at Heathrow.
I was here once before, about 4 years ago, but it was interesting to go back. I will let the photos tell the story:
Here's the bar – you won't go thirsty here (the staff follow you around ensuring that you are never without a drink!):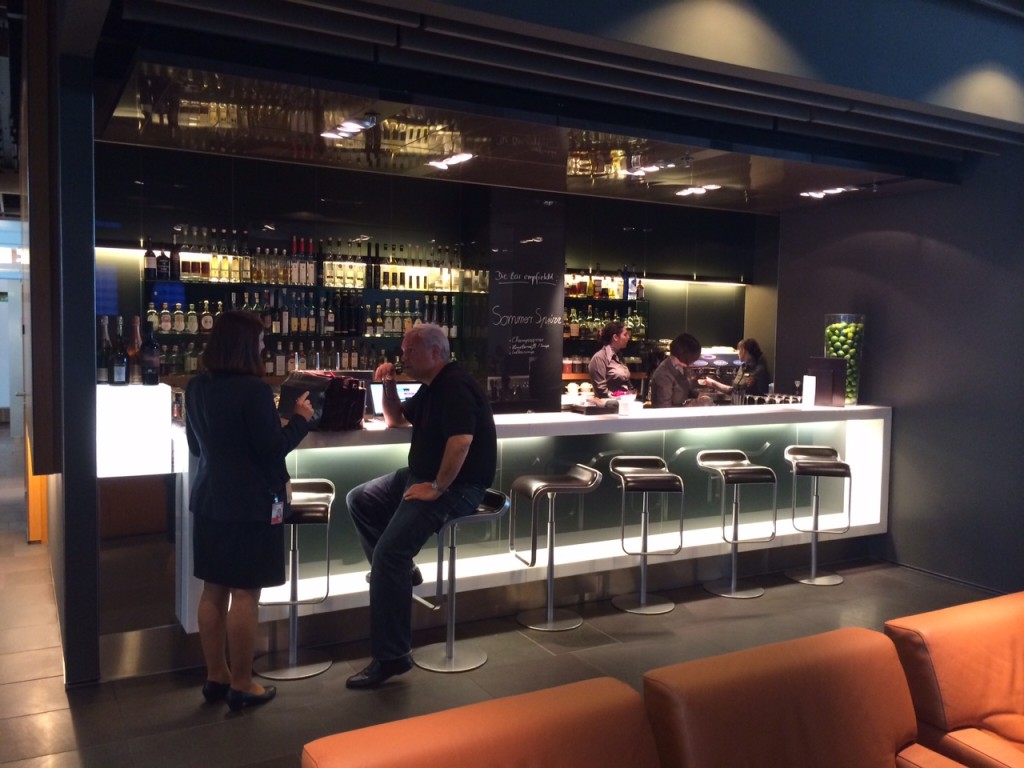 This is the buffet: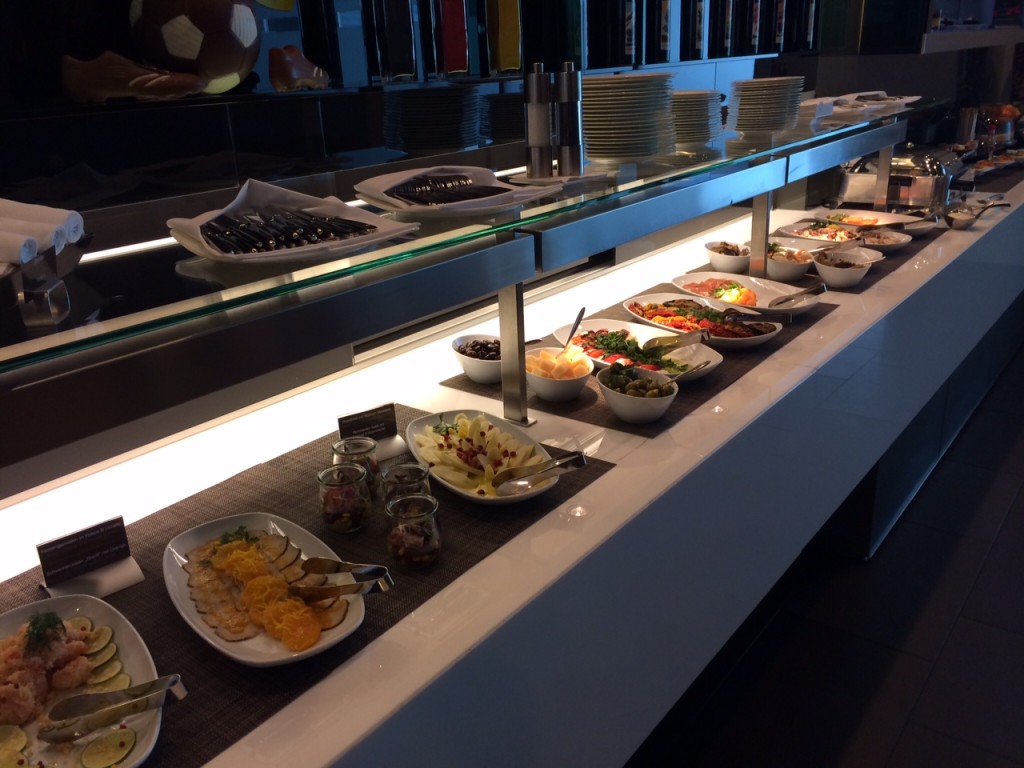 But why bother with the buffet when there is a full restaurant menu to choose from!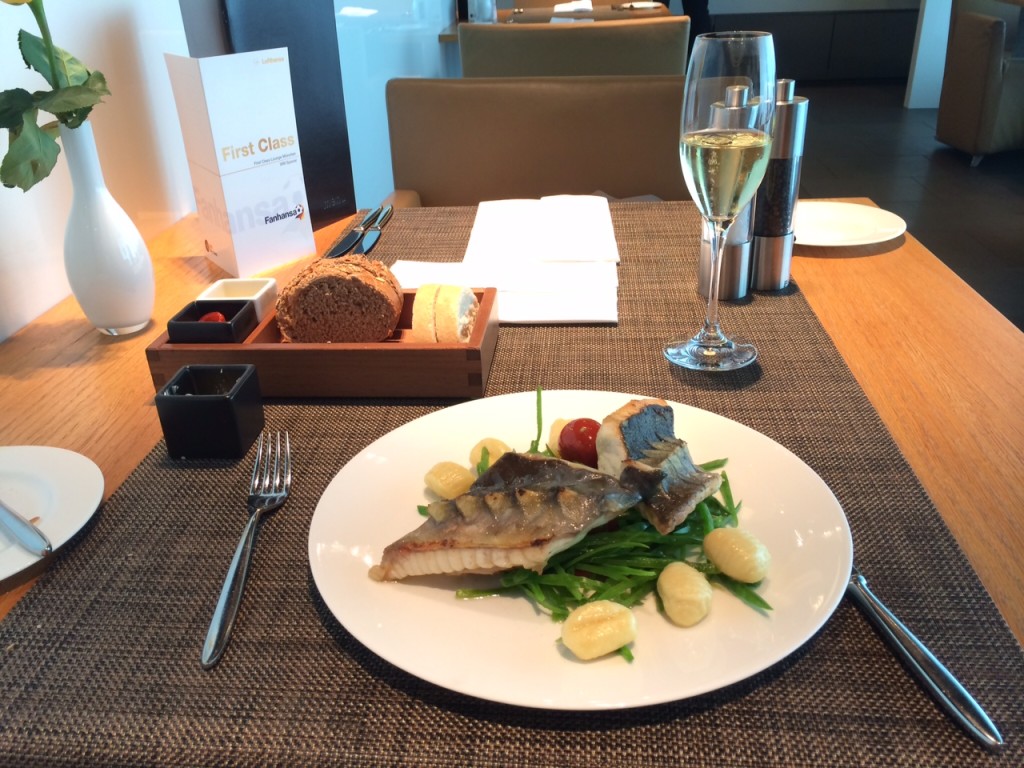 This is swordfish and lemon infused gnocchi: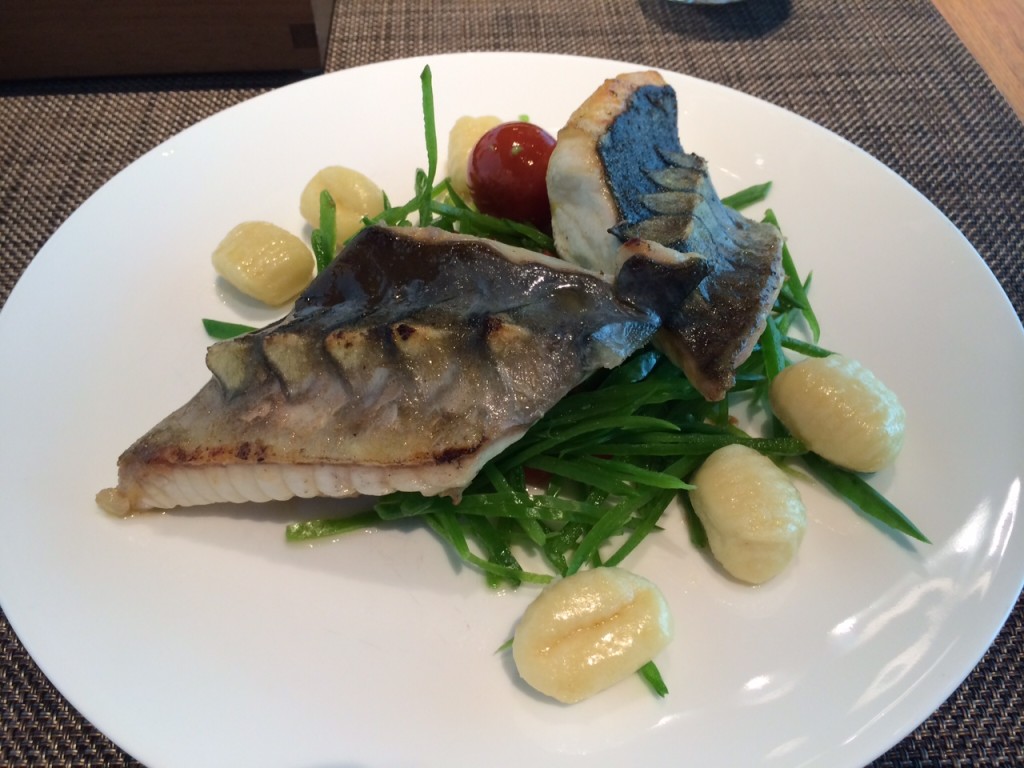 This was not to be eaten, but it was a nice touch. They had even set up a 'fan area' by reception with a TV, chairs, bar and modest buffet for watching the games: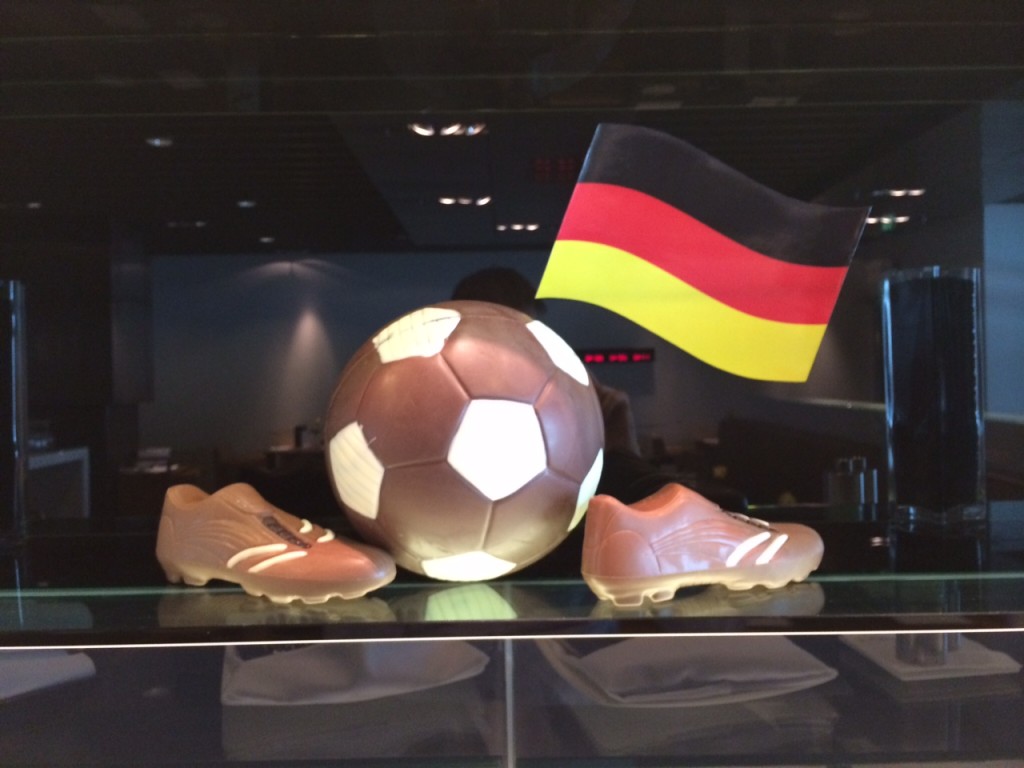 This is the rather utilitarian general seating. There are also a few private offices if you want to work and some showers – but no spa. What you don't get in Munich is any daylight as there are no external windows apart from into the corridor.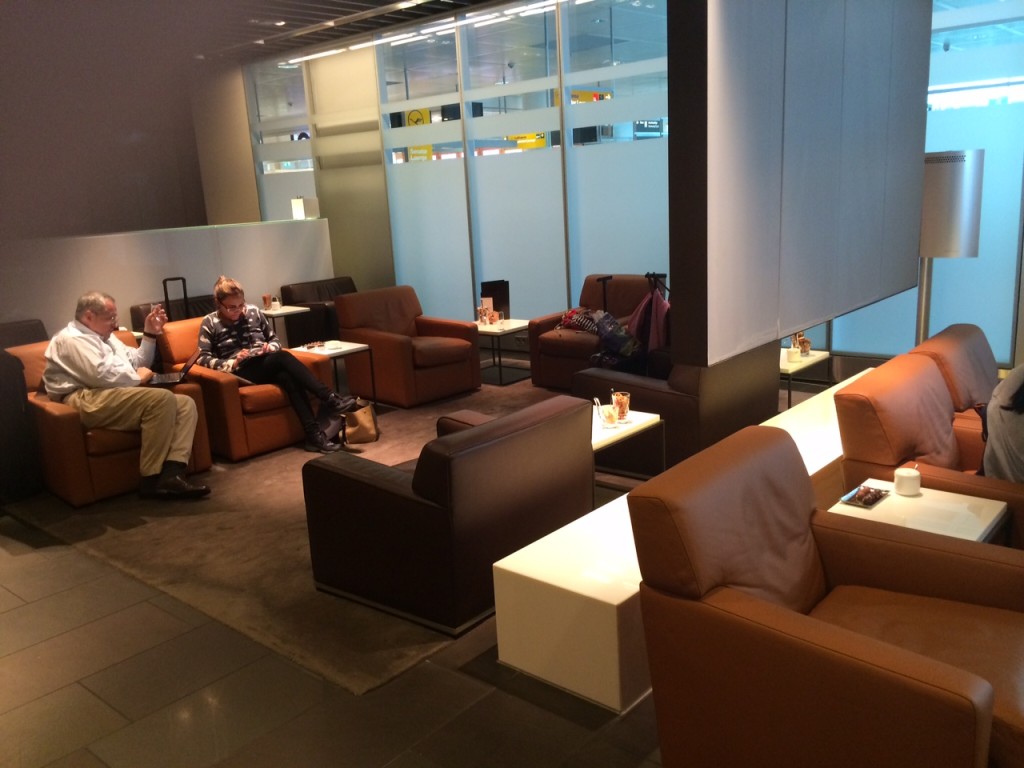 To be honest, it is not as good as the Frankfurt First Class Terminal. Part of that is because it is not a self contained building, part of it is because it is a smaller lounge. The food also didn't quite hit the spot.
In Frankfurt last year, you really felt that everything you tried, either from the buffet or main menu, was 'special'. I didn't get that feeling from the food in Munich. Initially I thought it was my fault – that my taste buds were having an off day – but when I tried the food on the plane an hour later it was great.
There was one more odd thing. When you enter the lounge, your passport is taken from you. On leaving the lounge, you get your passport back from a dedicated border official who is based in an office in the lounge. However, when you leave the lounge (by the back door) you are deposited into the main departure area. I walked about a quarter of a mile to my gate where there was the usual passport check. So what was the point of the border control official in the lounge, and why did he want my passport for two hours?!