Back in the Lufthansa First Class terminal
Links on Head for Points may pay us an affiliate commission. A list of partners is here.
This is my review of the Lufthansa First Class terminal in Frankfurt.
Head for Points is not, in general, a site about trip reports. I will write about stuff which is noteworthy, but otherwise I will save you the trouble of reading the gory details of my life! That is why you now find me in the Lufthansa First Class lounge in Frankfurt, with no mention of:
A BA Club Europe flight to Dusseldorf (notable primarily for the extreme grumpiness of other passengers – this was a midweek flight to a business destination – to the antics of my 2 year old and 5 year old, plus what happened we when we realised, whilst loading the taxi, that we'd not collected our baby buggy ….)
The InterContinental Dusseldorf (a very impressive hotel, in general, but photos of a suite where every spare inch of space is filled with childrens beds or discarded toys are not hugely interesting!)
A BA economy flight back to London and then, 6 hours later, back to Frankfurt (see yesterdays posts for the rationale for that one!)
My night at the Sheraton Frankfurt Airport was covered yesterday. I then did the very unglamorous walk through the taxi marshalling area over to the First Class Terminal.
I did a long post explaining how the First Class Terminal works back in February, so I won't repeat myself. I got in using the small print, which says that you get access if you have a same day First Class flight on Lufthansa or Swiss – even though the Swiss flight will be departing from Zurich!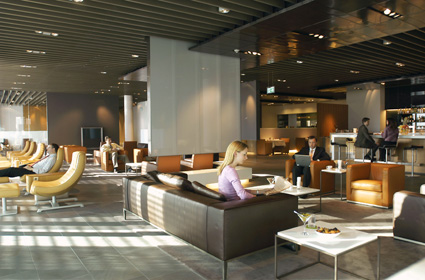 The First Class Terminal was a lot busier today than it was in February, and service didn't seem quite as sharp. There were even three of us heading for the Zurich flight, which I was pretty certain I would be driven to on my own.
(One benefit of going to Zurich is that it was a longer drive to the plane than usual, so I got an excellent view of the airport. The view driving across the tarmac from the front passenger seat of a car is totally different from seeing it from an aircraft window or even a transfer bus.)
Here are a few food pictures from today: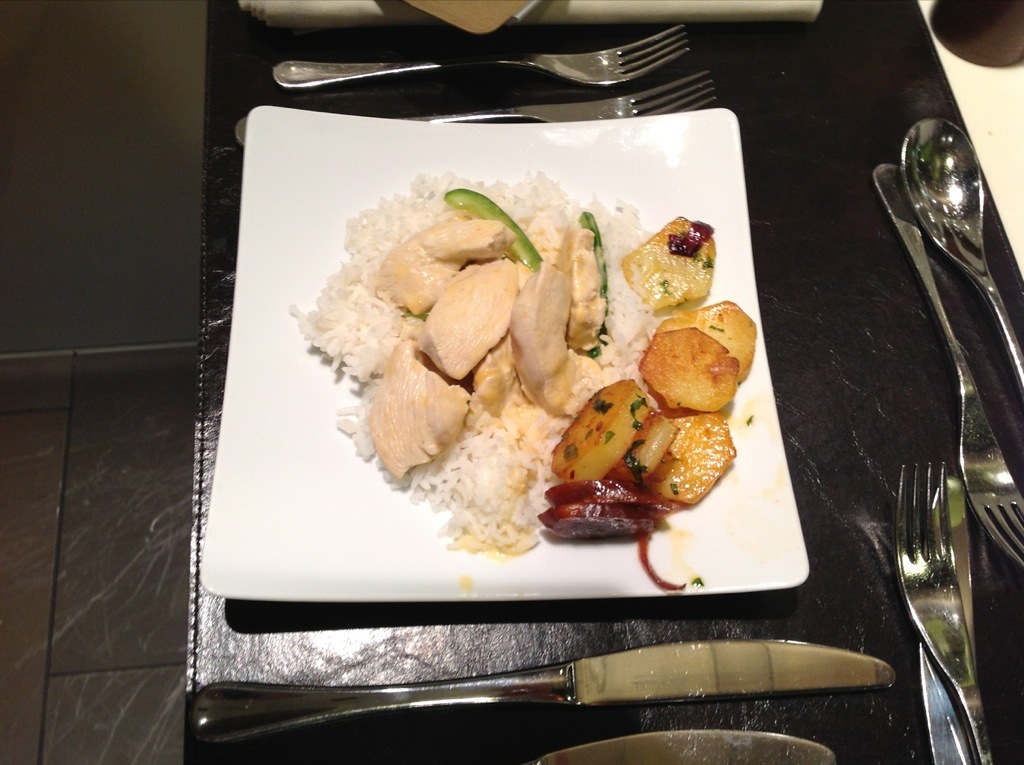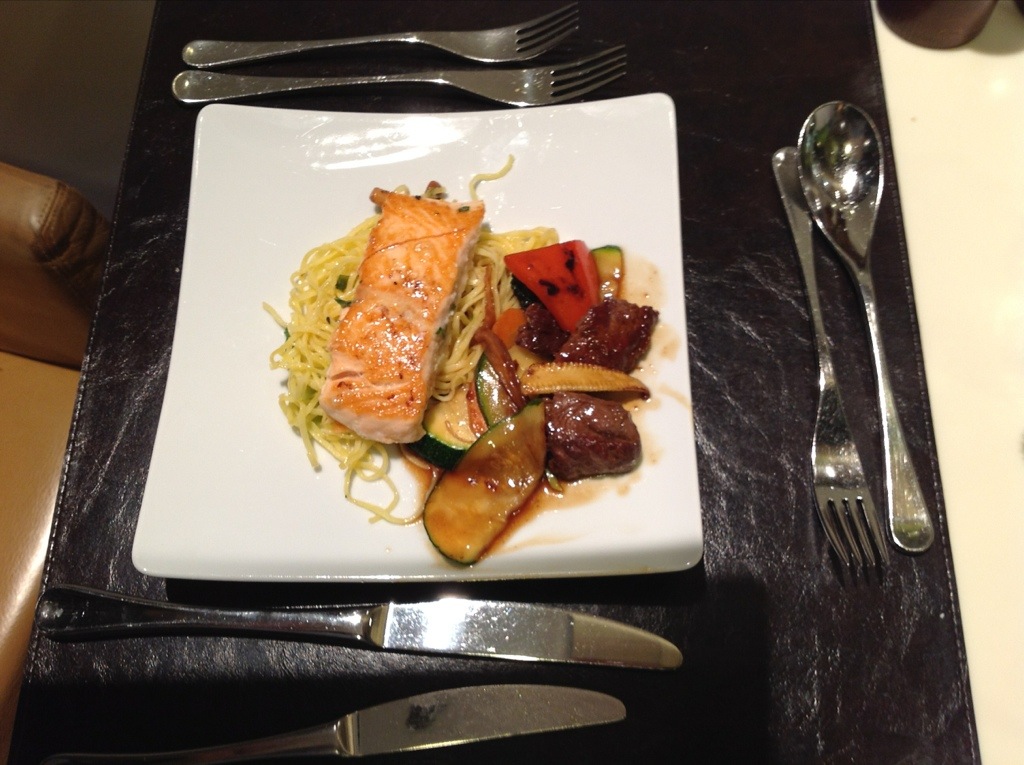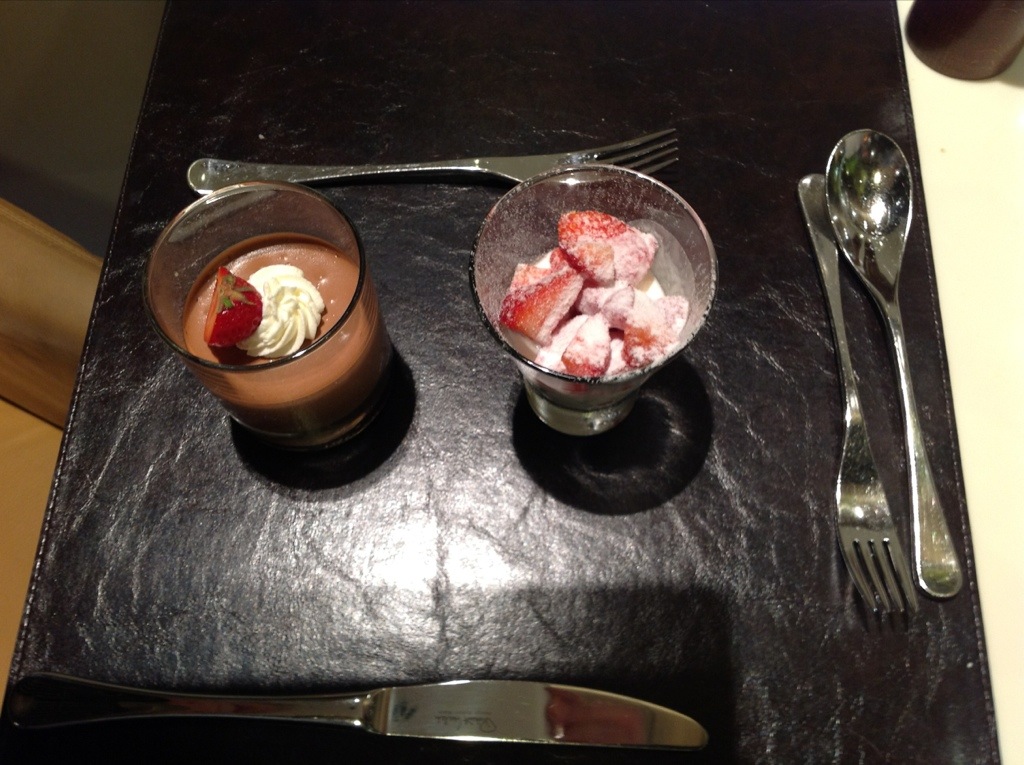 Lufthansa Business Class inside Europe is pretty unmemorable, especially on a 35 minute flight to Zurich. Leg room seems the same as Economy and, whilst the middle seat is left empty, it is still 3×3 so the seats are no wider either. BA definitely wins out here with Club Europe.
Next stop will see me in the Swiss First Class Lounge!