This is the second of our overview series of the main hotel loyalty schemes. Each scheme will be covered over two posts on consecutive days. One will list the basic facts of the scheme, the other will be my subjective view of what is of particular merit.
Hilton HHonors covers 4,200 hotels globally under 12 brands – Waldorf-Astoria, Conrad, Hilton, Hilton Grand Vacation, Embassy Suites, Doubletree, Hilton Garden Inn, Homewood Suites, Hampton Inn, Canopy, Curio and Home2Suites brands. The Hilton HHonors website is here.
What is the geographic spread? The European properties are mainly branded Hilton with a growing number of Doubletree, Hampton and Waldorf-Astoria sites. In general, UK Hilton branded hotels are tired and in need of refurbishment. Doubletree, especially the ex-Mint brand hotels in London, is well regarded. After a few years of stagnation, there have been a number of high-profile hotel openings recently – Hampton (a budget brand with free breakfast and free internet) is seen as having most potential and they are now popping up across the UK.
Do I use them? I do. I have visited the Conrad New York (photo below) twice in the last two years on a redemption – it has HUGE rooms. We visited the Waldorf-Astoria Syon Park outside London, now downgraded to a Hilton, a few times with our children and we stayed at the impressive Hilton St Georges Park at the National Football Centre in Burton-upon-Trent last year. I visited the Hampton Inn in Berlin a few years ago and was VERY impressed by the value for money given the quality of the room and the breakfast.

Elite membership levels
Silver – requires 4 stays or 10 nights. Benefits are 15% bonus on base points, free bottled water at most brands.
Gold – requires 20 stays or 40 nights or 75,000 base points. Benefits are 25% bonus on base points, guaranteed upgrade of some sort, free continental breakfast (most brands)
Diamond – requires 30 stays or 60 nights or 120,000 base points. Benefits are 50% bonus on base points, guaranteed upgrade of some sort, free continental breakfast (most brands), free high-speed internet, guaranteed lounge access.
Hilton runs regular 'instant Silver and fast track to Gold' promotions targeted at employees of various companies – here is an example.  I do not promote these offers on HFP because there is some risk involved, but they are out there and Hilton does not seem to confirm your details.
Reward stays DO count towards earning status.  They even count towards the 'fast track to Gold' promotions mentioned above.
All elite members receive 'fifth night free' when booking reward nights, effectively a 20% discount on a 5-night stay.
Suite upgrades are NOT an elite benefit.
British Airways offers free Diamond status to Gold Guest List members of British Airways Executive Club, which requires you to earn 5,000 tier points in one year.
The full table of elite benefits is here. Hilton is well regarded for providing elite status benefits even if you have booked your room via a site such as Expedia although you will still not receive points or stay credit for your room rate.
There have been two recent developments of note at Hilton – free internet is now offered to all guests (which devalues Gold status as it was previously a Gold benefit) and lifetime Diamond status was introduced.
Earning points
Hilton HHonors is the only programme to allow you to earn hotel points AND airline miles on the same stay. The points structure is outlined here. You can choose between earning:
10 Hilton HHonors points + 5 bonus Hilton HHonors points per $1 spent, or
10 Hilton HHonors points + 1 to 2 airline miles per $1 spent
The Avios rate (to BA) is 1 per $1 and to Iberia Plus Avios is 1.5 per $1. Note that there is a cap on the number of Iberia Avios you can earn which means that you should NOT choose it for expensive stays – go with BA instead. Virgin Atlantic is even better at 2 miles per $1.
Hilton HHonors is always running a major promotion, so your average number of points earned per stay will always be higher than the numbers quoted above. See our 'Hotel Promos' page for any current offers.
If you work for the public sector in the UK, Hilton offers an aggressive discount scheme which offers room discounts of up to 33%.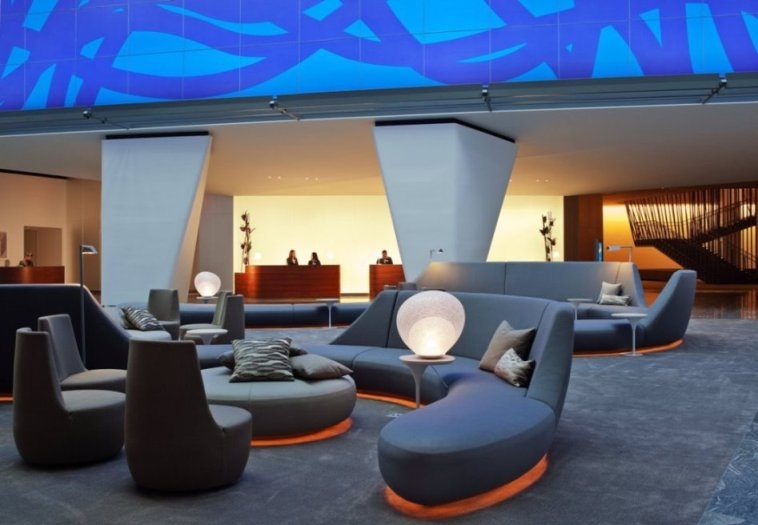 Spending points
Following an aggressive devaluation in February 2013, redemption rates for hotels run from 5,000 points in Category 1 (only a handful of hotels globally) to 95,000 points in Category 10.
To confuse issues further, there is now seasonal pricing within categories, so a Category 9 hotel could run from 70,000 to 95,000 points depending on the month. This website shows you the month-by-month pricing for each hotel.
(Prior to the devaluation, the maximum cost of a redemption was just 50,000 points. The jump in the maximum to 95,000 was without precedent.)
Elite members receive the 5th night free on standard room redemptions.
Hilton has also 'Premium Room' redemptions. In general, you should ignore these. They usually involve Hilton effectively buying your room for you from the hotel, at a fixed exchange rate of around 0.2p per Hilton point. This is poor. However, Hilton appears to be experimenting with more flexible pricing of Premium Room Rewards at some properties which does improve the value for money – my Conrad New York stay in 2014 was booked as a 'Premium Room' redemption and I got a lot more than 0.2p.
A typical 5-star 70,000 point (mid-season) redemption would typically require a Gold member to spend $4,500. This is more than double what Club Carlson would require. However, the regular Hilton HHonors promotions will, in reality, drive down this figure.
Hilton @Play is a new initiative launched in 2015 which allows you to redeem your points for concert tickets.  There has been little available in the UK so far and the value available has been no better than the 0.3p available via hotel redemptions.
Points expiry
Points expire after 12 months of no activity on the account – see point 13 here. This is quite tough. You could reset the counter by transferring some Amex Membership Rewards points across or buying 1,000 points. Use a tool like 'Award Wallet' to keep track of expiry dates.
Can you upgrade using points?
Yes. Hilton offers 'room upgrade rewards' at selected properties at selected times. These are not available with Advanced Purchase Rates. Upgrades may be offered at the time of the booking and, technically, can also be offered at check-in.
Are 'cash and points' redemptions available?
Yes, although not all hotels offer them. These deals are good value when you can find them. As a ballpark, I tend to value Hilton points at 0.3p each when redeeming for an 'all points' redemption, but using 'cash and points' you can often achieve 0.5p.
Airline redemption options
Hilton HHonors points can be transferred to a large number of airlines including British Airways and Virgin. The ratio is a pathetic 10:1, however (6.7:1 for Virgin).  You cannot transfer points to Iberia, which is a little odd as you CAN earn Iberia Avios on a stay-by-stay basis.
Can I earn Avios directly without collecting points?
No, as ba.com explains here. You must be a member of Hilton HHonors and then select 'points and variable miles' as your earning style with British Airways as your airline partner. You will earn 1 Avios per $1 spent at most brands and, whether you want them or not, you will also receive some Hilton HHonors points.
A more lucrative option is to credit your stay to Iberia Plus, as that earns 1.5 Avios per $1. You can transfer Iberia Avios to BA via 'Combine My Avios' online.
Credit card partnerships
Can you get elite status with a UK credit card? Yes, the Hilton HHonors Visa credit card (see my review) gives you Silver status for as long as you hold the card. If you spend £10,000 on the card within a year, you will be upgraded to Gold.
Is Hilton HHonors an Amex Membership Rewards partner? Yes, at a 1:2 transfer rate.
Hilton HHonors is also a Virgin Atlantic Flying Club partner – you can move Virgin miles to Hilton at the rate of 1 to 1.5, with a 10,000 miles minimum. As Virgin is a Tesco Clubcard partner, you can therefore convert Tesco Clubcard point to Hilton HHonors by routing through Virgin Flying Club, although this is not hugely attractive.
Purchasing and transferring points
You can buy Hilton HHonors points for $12.50 per 1,000 (less for larger quantities) via this link.  Regular sales offer bonuses of around 40%.
Points can be transferred to other members for a payment of $25 per 10,000 points. This is not a bad price and I have done it in the past to move points from my wife to myself.
My opinion
Click here to read my second article for my overall opinion of Hilton HHonors.
(To see our list of current Hilton promotions, click here to visit our 'Hotel Promos' page or use the link in the menu bar at the top of the page.)