In my article yesterday, I outlined 'the facts' of the Hilton HHonors loyalty scheme. This post is my personal opinion, highlighting areas where I think you might want to focus.
The 10-second summary:
Strong points – best mid tier status of any scheme (free breakfast and almost certain upgrade), generally give status benefits if booking via a third party, good UK coverage, strong pipeline of new openings across Conrad, Waldorf-Astoria and Hampton
Weak points – devaluation in 2013 made redemptions poor value at high-end properties, UK Hilton-branded hotels dated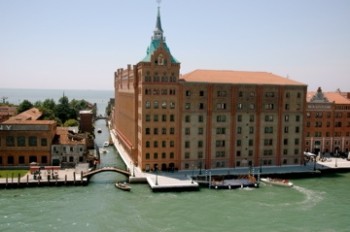 The longer version:
Let's hit the good points first. Hilton HHonors offers the best mid tier status of any of the hotel schemes. Once you have a Hilton HHonors Gold card, you will receive free continental breakfast and a room upgrade of some sort at most of the 12 Hilton brands.
You can get Hilton Gold for free if you spend £10,000 on the Hilton Visa.  If you are willing to fib, you can also get it via a four-stay fast track promotion like this one.
I am also impressed with the way that the portfolio has been refreshed in recent years. The Hilton brand has mainly been abandoned for new builds (fine by me) in favour of impressive new upscale Conrad and Waldorf-Astoria hotels and decent Hampton Inn budget properties. I would rank Hampton Inn above Holiday Inn Express and indeed most Holiday Inn properties.
I still defy anyone to explain the difference between a Conrad and a Waldorf-Astoria.  Why is the very nice Venice hotel branded as Hilton?  Why did the Waldorf-Astoria Syon Park get downgraded to a Hilton whilst offering an almost identical product?  Why is there no real distinction in the UK between Hilton and Doubletree?
I have a Hilton Gold card via their credit card, and I am happy to move across a slug of Amex Membership Rewards points at 1:2 when a suitable redemption opportunity comes up.  This generally means a redemption which offers a better deal than the usual 0.3p per Hilton point which would only value my Amex points at 0.6p.
If you've got Hilton Gold and you avoid staying at the most dated UK Hilton properties, you will probably have a decent stay.
Interestingly, top-tier Hilton Diamond status is generally seen as having only modest value these days. Unless you stay at hotels with a lounge, where you are guaranteed access, you get little extra at most places than a Gold. A better strategy may be to secure your Hilton Gold requalification and then focus on achieving mid-tier status with another chain.
Has Hilton overcome its devaluation?
The Hilton HHonors devaluation in February 2013 was one of the most aggressive ever seen. Overnight – albeit with warning – top properties jumped from 50,000 points to a crazy 80,000 to 95,000 points.
By contrast, InterContinental and Marriott – which have a similar earning structure – stick to 45,000-50,000 points for their top-end properties.  Marriott is guilty of 'category creep' (keeping its points structure the same but quietly moving more and more hotels into the most expensive tiers) but it is nothing compared to what Hilton did.
There was even a well-reported press story in 2014 where the owner of some New York Hilton properties blamed falling occupancy on these changes – no-one wanted to redeem at his hotels anymore. When even the hotel owners hate your programme, you have issues.
There are some 'sweet spots' left, though.
'Cash and points' redemptions, when available, are decent value.  Some premium redemptions offer value if the hotel is having a promotion on this type of reward – I booked Conrad New York last year on this basis.
The UK Hilton HHonors credit card is a fantastic deal allowing you to claim a free night at ANY hotel once you've spent £750. Long term, the benefits are not great, but the sign-up deal is impressive.
There are a handful of Hilton properties at just 5,000 points per night, including the Hilton Salalah beach resort in Oman which we reviewed recently.  The only UK hotels at 5,000 points are the Hampton Corby / Kettering and the Hampton Newport.
The 10,000 point level is more active – the new Hampton in Sheffield is just 10,000 points per night as is the Hampton Derby, Doubletree Sheffield, Hilton Newport, Hampton Newcastle, Doubletree Newcastle Airport, Hampton Derby and Hampton Liverpool Airport.  A full list of Category 2 hotels at 10,000 points per night is here.
I am certainly not going to go out of my way to earn Hilton points. However, if an option comes up for a good value redemption (which is rare these days, but it does happen) then I would be happy to transfer over some Amex Membership Rewards points to book it.
(To see our list of current Hilton promotions, click here to visit our 'Hotel Promos' page or use the link in the menu bar at the top of the page.)