This is the fifth of our overview series of the main hotel loyalty schemes. Each scheme will be covered over two posts on consecutive days. One will list the basic facts of the scheme, the other will be my subjective view of what is of particular merit.
Le Club Accorhotels covers 2,700 hotels globally. These operate under the Sofitel, Pullman, M Gallery, Novotel, Mercure, Adagio and Ibis brands, plus Orbis in Poland. Accor also owns for Formule 1 / F1 brand but this does not participate in the programme. The home page for the programme is here.
What is the geographic spread?
Accor has the largest number of non-US hotels of any chain. The group is well represented throughout the UK (Sofitel St James, their poshest UK hotel, is pictured below) at all price points.  The Sofitel at Heathrow Terminal 5 is connected directly to the airport. 
The chain is poorly represented in North America and, globally, it is not well represented in the luxury market.
Do I use them?
No – I think the last paid stay would have been the Ibis next to Nice train station many years ago!  The only exception was four years when they had a promotion offering easy-to-earn €40 vouchers. I collected five and used them at the Sofitel in Luxembourg.  I did have a day room at the Mercure in Kensington recently to sleep off a hangover ….
The Accor 'Happy Mondays' promotion is very popular with Head for Points readers.  Every Monday and Tuesday, unsold rooms in the UK for the following weekend are offered at £25 (Ibis) to £60 (Pullman).  You even see Ibis hotels in London occasionally on offer for £25.  You can read more about 'Happy Mondays' here.
Elite membership levels
Accor has three elite levels to the programme:
Silver – requires 10 nights or 2,500 points. Benefits are free internet, a welcome drink and a 25% point bonus.
Gold – requires 20 nights or 10,000 points. Benefits are free internet, a welcome drink, late check-our or early check-in and a 50% point bonus.
Platinum – requires 60 nights or 25,000 points. Benefits are free internet, a welcome drink, lounge access, late check-out and early check-in and a 75% point bonus.
Some Accor brands offer specific extra benefits to different tiers.
Platinum status is given free to American Express Platinum card holders for as long as they keep the card. It is the only top-tier hotel card offered by Amex.
Suite upgrades are NOT an elite benefit.
Full details of elite benefits can be found here.
Accor does not offer lifetime status.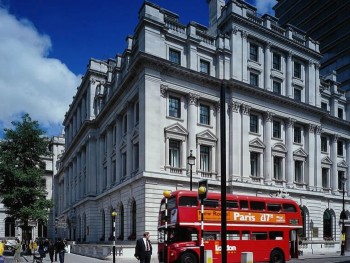 Earning and spending points
Accor does not have a typical 'earning and burning' structure.
Following an increase to the rates in July 2014, non-status members earn 2.5 points for every €1 spent at the hotel. On the website, this is described as a 5% rebate.
For every 2,000 points you collect, you can redeem for a €40 Accor voucher. These can mainly be redeemed in Accor hotels.
As long as you avoid Ibis and Adagio properties, you are effectively receiving cashback (in Accor vouchers) of 5% as base member up to 8.8% for Platinum members.
If you don't want to spend your voucher in an Accor hotel, there are a small number of other options – Europcar, Club Med holidays or (if travelling to Paris or Cannes) Lenôtre restaurants.  Sports tickets (for example French Open Tennis) are also available for points but this appears to be on an 'invite only' basis.
Exceptions – Accor has some weird exceptions to points earnings. At Ibis, Ibis Styles and Adagio, you earn 1 per €1. At Adagio Access you earn 0.5 per €1. In China, you earn nothing at Ibis hotels, every day.
There are also a few other partners where you can earn points but the only relevant one for a UK resident is Europcar.
Bizarrely, Accor has a partnership with Finnair which allows you to transfer your Finnair miles into Le Club Accorhotels points. The exchange rate is very poor at 7:1, putting a very low valuation on your miles, but it may make sense if you are just a little short of what you need to qualify for the next status level. You can generate Finnair miles by transferring American Express Membership Rewards points.
Bonus points
The group rarely runs global promotions, preferring to run a mix of regional offers.  However, in late 2014 and early 2015 it ran an exceptionally generous offer which let you earn 8,000 points (8,000 Avios or €160 of vouchers) for just three stays.  It remains to be seen if this is the start of a more aggressive promotional strategy.
It also runs regular private sales for Le Club members which offer cash discounts of up to 50%. See our 'Hotel Promos' page for any current global offers.
Accor has a Facebook app which offers bonus points if you activate it during your stay at an Accor hotel – see this article for details.
Points expiry
Your points will expire exactly 12 months from your last stay. There is no way of extending their validity apart from doing a stay.
Can you upgrade using points?
No – except to the extent that you negotiate a better room for cash at check-in and then use your Accor vouchers to pay for it.
Are 'cash and points' redemptions available?
Yes, to the extent that you can part-pay your room with Accor vouchers whilst paying cash for the balance.
Airline redemption options
Accor points can be transferred to a number of airlines.
Uniquely among major hotel programmes, Accor has different exchange rates for different airlines. British Airways is 2:1 whilst Iberia is 1:1, so you should ALWAYS move your Accor points to Iberia Plus. You can then use 'Combine My Avios' to move them to your British Airways account.
Because you could use your points for an Accor voucher instead, you are effectively paying 2 Eurocents per Avios (2,000 Accor points = €40 or 2,000 Iberia Plus Avios). This is very expensive and you would be better off using the points for a hotel stay if possible.
Can I earn Avios directly without collecting points?
Yes, see ba.com here. You can earn Avios by showing your British Airways Executive Club or avios.com card at check-in. The amount will depend on which brand you are staying with – it is 1.25 Avios per €1 with the upper end brands.
You will not earn any Le Club Accorhotels points. However, you must still be a member of Le Club Accorhotels in order to do this.
Credit card partnerships
Can you get elite status with a UK credit card? Yes, American Express Platinum members receive Platinum status for as long as they retain Platinum.
Is there an Accor credit card in the UK? No
Is Accor an Amex Membership Rewards partner? No
Purchasing and transferring points
You cannot purchase Accor points. This is not surprising, given that they can only be redeemed for a fixed cash value.
My opinion
Click here for Part Two and my overall opinion of Le Club Accorhotels.
(To see our complete list of current Accor promotions, click here to visit our 'Hotel Promos' page or use the link in the menu bar at the top of the page.)