I was having a coffee with a HFP reader on Wednesday when he mentioned that he had signed up to VitalityHealth.
If you travel by tube in London you have probably seen their current campaign offering an Apple Watch for £69 if you sign up.
More interestingly for Head for Points readers, VitalityHealth also offers discounts on British Airways short haul fares to members.  Full details are available on the VitalityHealth website.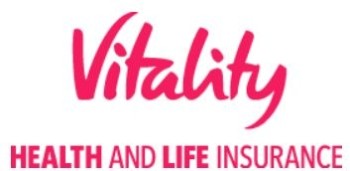 The devil is in the detail when it comes to the flight discounts:
You will receive a discount of 5%-40% based on your level in the plan (the more healthy activity you log, the higher your level)
You can claim the discount 1-2 times per year based on your level
Only the plan holder receives the discount, not your fellow passengers
Short-haul only
Economy only
Your initial impression might be a bit 'meh'.
However, for once, the small print actually makes the deal more attractive.
The discount applies to the FULL cost of the flight, including the taxes and charges. A Platinum level member receives 40% off the headline price which is not bad.
The discount applies to ALL ticket types, including fully flexible tickets. This can represent a substantial saving – at the most extreme, a fully flexible World Traveller ticket to Moscow is £1200.
This offer probably works best for someone who is self-employed and has to book the occasional fully flexible ticket (although there is a 2-night minimum stay requirement midweek). This could mean an annual saving of £250+.
The 'average' leisure traveller who gets up to the Platinum level could save over £100 per year – assuming 40% off two economy flights with an average cost of at least £125.
For a base level member, it is pretty useless – a 5% saving once a year on a short-haul flight will save you £10 at most.
Vitality also gives discounts on Eurostar tickets up to three times per year as this page explains. There is also a deal with Mr & Mrs Smith for hotel savings.
(And if you like the sound of an Apple Watch for just £69, you simply need to be active for two years. You basically pay £69 upfront and then a monthly payment between £0 and £12.50 depending on your activity. You can find details of that offer here.)