All of the major hotel points currencies allow you to transfer your points into airline miles.  You will often find the airlines encouraging it – every 9-10 months, British Airways offers a 35% transfer bonus when you move hotel points into Avios.  This offer last ran in February so I wouldn't expect it to return until the end of the year.
Today, I wanted to consider if it ever makes sense to transfer hotel points to airlines.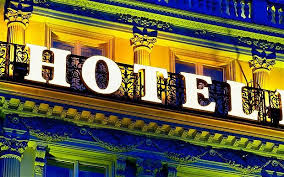 In general, hotel points are best redeemed for hotel stays.
Let's look at the points needed for a top category redemption valued at, say, £250 a night:
Club Carlson – 70,000 points = 7,000 Avios if converted
Hilton Honors – 80,000-90,000 points = 8,000-9,000 Avios
IHG Rewards Club – 50,000-60,000 points = 10,000-12,000 Avios
Le Club AccorHotels – 15,000 points (for €300 voucher) = 7,500 Avios into BA or 15,000 Avios into Iberia Plus (always convert your Accor points to Iberia!)
Marriott Rewards – 45,000 points = 12,000 Avios
Melia Rewards – 28,000 points and up = 8,400 Avios
Starwood Preferred Guest – 30,000 points = 35,000 Avios
World of Hyatt – 30,000 points = 12,000 Avios
Apart from Starwood, who have a very good conversion ratio, you are generally better leaving large stashes of hotel points where they are. Assuming you value Avios points at 1p each, you are lucky to get 50% of the value of the equivalent hotel room and often a lot worse.
Of course, personal choice also plays a part.  You generally get the best value from hotel points in expensive big cities like London or New York.  If your travels take you more to Lyon or Newcastle then your hotel points may be worth less to you.  If you also find yourself just a few Avios short of an award, transferring from a hotel programme may be a better deal than buying Avios from BA at 1.6p.
If you only have a small amount of hotel points, it is a different game. Apart from IHG Rewards Club, which runs regular sales of rooms at 5,000 points per night and Hilton Honors, where you can now use as few as 5,000 points for a cash discount on your next booking, small balances can be of little use.
A couple of years ago I tidied up some of my small hotel balances by converting a lot to Avios, often topping up first from American Express Membership Rewards, and didn't regret it.  That said, since I did that I have ended up earning additional points in most of those schemes.  If you will never earn enough for a free room, you might as well convert.
Expiry dates can also be an issue and can prompt a transfer. My old series of articles on expiry dates covered the current rules for each hotel scheme – see our 'Hotel Promos' page for links.  Starting tomorrow, I will be updating these articles.
The other thing to remember is that the hotel chains convert to many airlines, often over 20.  Perhaps you will get more value converting to another scheme?  I have converted SPG points to Lufthansa Miles & More in the past, because I love the Lufthansa First Class service but their miles are hard to earn in the UK.  Starwood is often the only UK partner for a lot of niche airline programmes and the Starwood Amex the only way to earn their miles via daily spend as a UK resident.
Final thought. You can transfer IHG Rewards Club points to someone else for $5 per 1000, Hilton Honors points for free via the new Points Pooling option and SPG points for FREE if you share an address.  Perhaps a transfer to someone who can use a larger total to reach the target they need for a hotel room is a better deal than a handful of Avios for yourself.
(Want to earn more hotel points?  Click here to see our complete list of promotions from the major hotel chains or use the 'Hotel Promos' link in the menu bar at the top of the page.)