Review of the Plaza Premium Arrivals Lounge at London Heathrow Terminal 2
Links on Head for Points may pay us an affiliate commission. A list of partners is here.
This is my review of the Plaza Premium Arrivals Lounge at London Heathrow Terminal 2.
This is part of our series of reviews of airport lounges across the UK. You see all of the reviews here.
Regular HFP readers might recall my visit to the Plaza Premium Arrivals Lounges at Heathrow Terminal 4 and Terminal 3 a few weeks ago.
The Plaza Premium Arrivals Lounge at T4 (click for review) opened earlier this year and the Arrivals Lounge at T3 (click for review), in the old Delta space, had only been open for a couple of weeks when I was saw it.
As I had some spare time after seeing those two lounges, I also asked to see the older Plaza Premium Arrivals Lounge in Heathrow Terminal 2.  Three years ago Rob was invited to the opening party and he wrote a brief review then, but we hadn't covered it since.
The Plaza Premium Arrivals Lounge at Heathrow Terminal 2 is located next to the exit from the customs area.  It is far easier to reach than the Terminal 4 (up the lift or escalator to the mezzanine) and Terminal 3 (outside the terminal) lounges.
What's interesting is that Plaza Premium seems to have a different focus for each one of their Heathrow arrivals lounges.  Whereas the lounge at Terminal 3 focuses on showers and a quick breakfast and the lounge at Terminal 4 concentrates on dining, the arrivals lounge at Terminal 2 is focused more on relaxation with a huge spa area.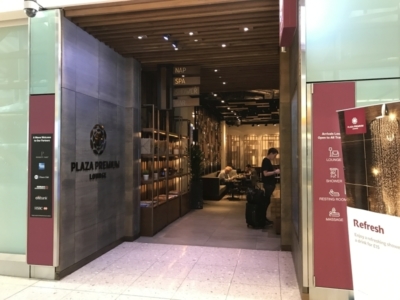 The lounge area seems very small with a bar and just a couple of tables.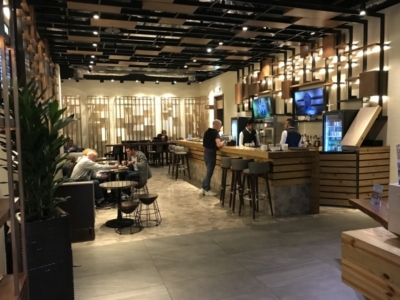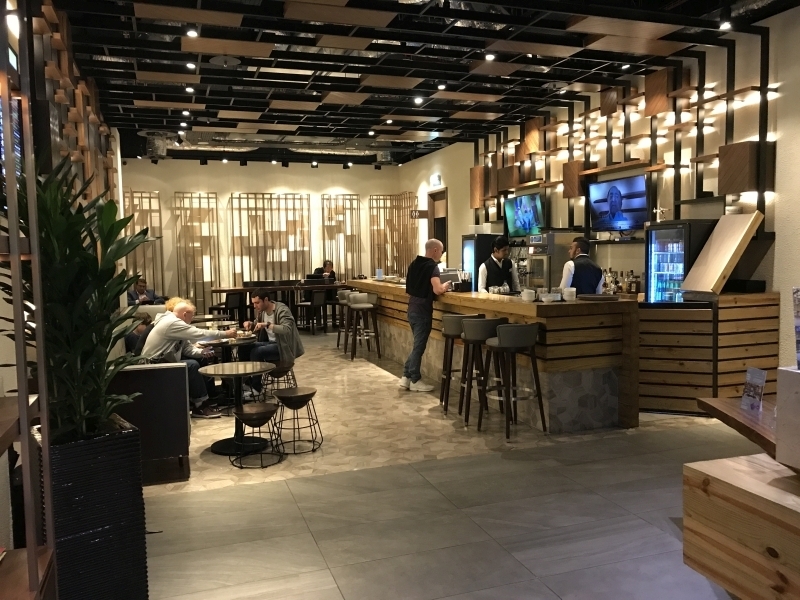 However, there is more on offer than it first appears – the bar serves a good selection of food to order as well as the expected soft and alcoholic drinks.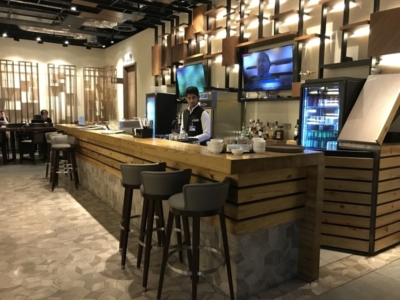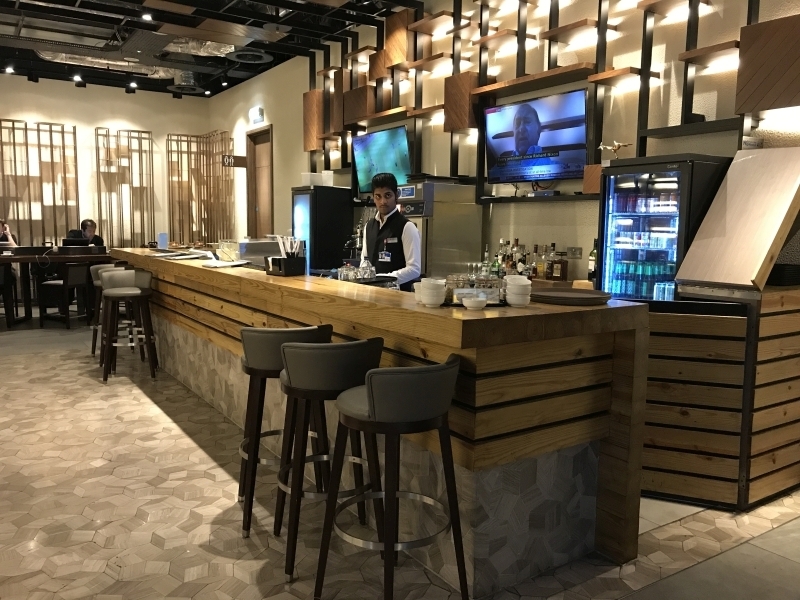 The spa area is located behind the bar and can be accessed through a door next to the reception.
There are 8 shower rooms and several treatment rooms which can also be used as day sleeping rooms.  A 30 minutes massage for costs £45 whilst using the resting suite for 3 hours costs £60.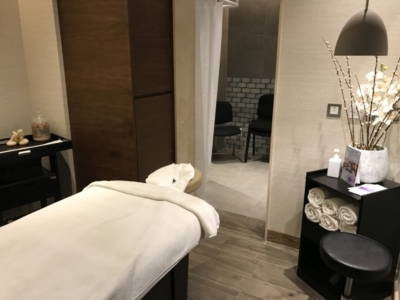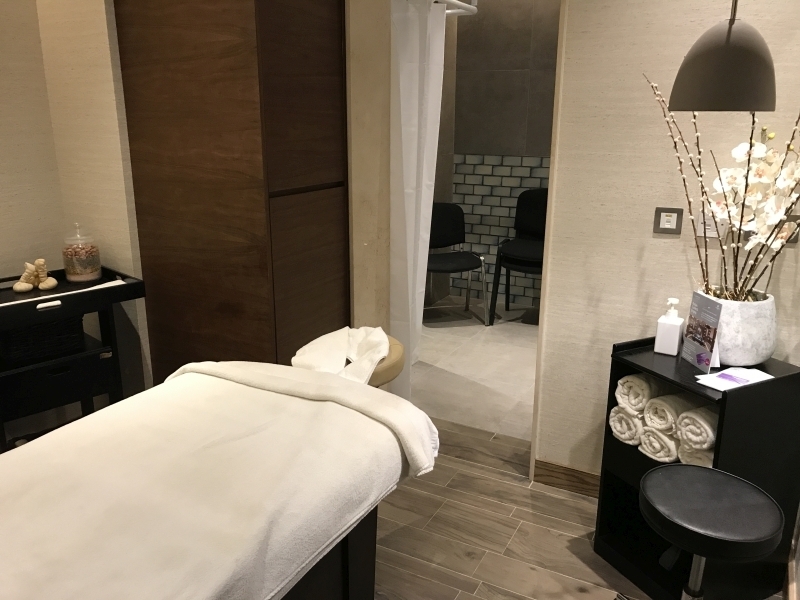 The lounge is open from 5am until 10pm and access for 1 hour costs £25 (2 hours costs £35).  You can pre-book via the Plaza Premium website here.
It can also be accessed using Priority Pass or a Lounge Club card.  You can also get in by showing your American Express Platinum card due to their deal with Plaza Premium, even if you have forgotten your Priority Pass.  One off visits can be pre-booked via the Lounge Pass website.  You can also use the lounge purely to take a shower for £15.
Conclusion
The Plaza Premium Arrivals Lounge at Heathrow T2 looks worth a visit when flying into Terminal 2.  The lounge is not the largest, but has a good food and drink selection as well as impressive-looking spa facilities.
It is also potentially an option if you are picking someone up from the airport, especially if you have a Priority Pass, although the lounge has been asking to see a boarding pass at busy periods.  This is not the case with the Terminal 4 or Terminal 3 arrivals lounges.
After seeing all three Plaza Premium arrivals lounges, I'm now keen to see what they can rustle up for the – opening in just a few weeks – departure lounge in Terminal 5.
You can find out more on the Plaza Premium website's Heathrow page here.