Good Asia flight deals – and 560 British Airways tier points – in the Qatar Airways sale
Links on Head for Points may pay us an affiliate commission. A list of partners is here.
Qatar Airways has been running a global sale in the past week. Rob had promised that we would run a piece about it but it slipped through the cracks as we were a bit short-handed as I was on leave.
Fortunately, Qatar Airways has decided to extend the sale so you can still book these fares until midnight tonight. You can see the sale page on the Qatar Airways website here.
The sale is for travel until 31st August 2020, although you will almost certainly find blackout dates over Christmas.  As usual, genuinely exciting fare deals from the UK are virtually non-existent.  The real bargains to be had are from continental European departure points which involves hopping on a positioning flight.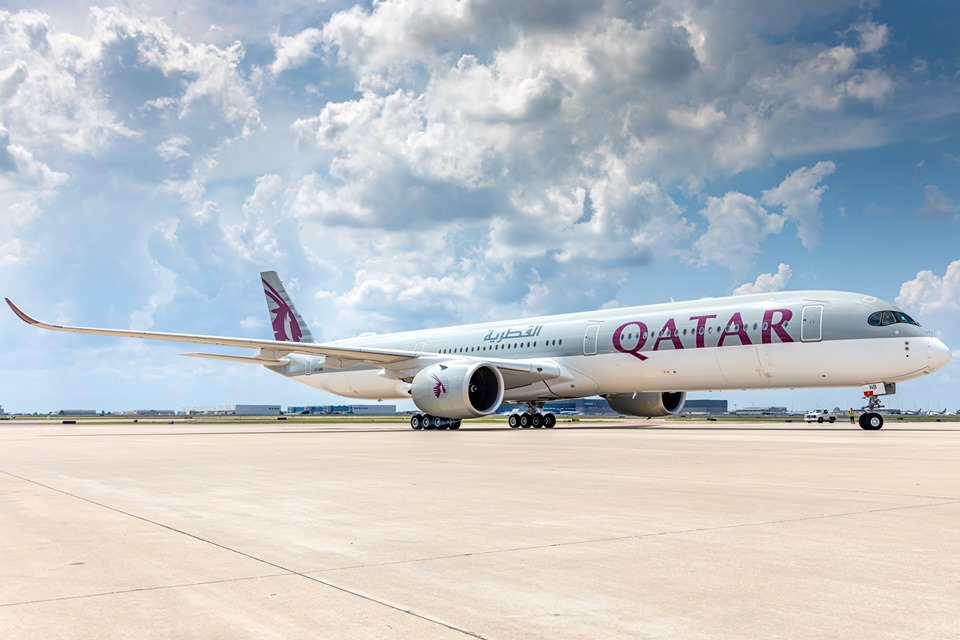 From Oslo, the best business class offers I can find are:
Bali, from £1,408 (NOK 15,761)
Bangkok, from £1,311 (NOK 14,680)
Doha, from £1,361 (NOK 15,244)
Ho Chi Minh City, from £1,407 (NOK 15,756)
Kuala Lumpur from £1,348 (NOK 15,100)
Singapore, from £1,319 (NOK 14,770)
Shanghai, from £1,378 (NOK 15,436)
Sydney, from £2,301 (NOK 25,768)
You can see the full list on the Norwegian Qatar Airways site which, very helpfully, is in English.
You can find very similar fares from Stockholm and Gothenburg from Sweden, albeit for a fraction more (we're looking at tens of pounds here).
There also some interesting fares from Bucharest (Romania), including Colombo for €1009 or £895.  Unfortunately, though, Bucharest to Doha is less than 2,000 miles and therefore only earns 40 tier points rather than 140.
Qatar Airways is also offering an extra 10% off at the moment with promo code 'FDB19′ on desktop and 5% off on mobile with 'UPTO5OFF'. In reality, you are unlikely to get this discount on these sale deals, although you should be able to use it on normal base fares.
How many British Airways tier points will I earn?
Qatar Airways is a member of the oneworld airline alliance, alongside British Airways.  This means that, if you put your British Airways Executive Club number into the booking, you will earn Avios and BA tier points when you fly.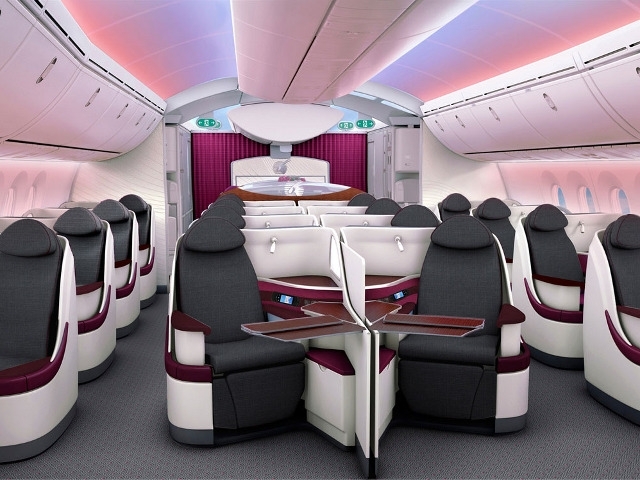 When flying airlines other than British Airways, there is something called the '2000 mile rule' in the Executive Club when looking at partner flights (this is NOT the rule for BA flights):
Business Class flights under 2000 miles earn 40 tier points per sector
Business Class flights over 2000 miles earn 140 tier points per sector
Oslo to Doha is more than 2000 miles.  Doha to Singapore is more than 2000 miles.  This means that your return Business Class flight from Oslo to Singapore will earn 140 + 140 + 140 + 140 = 560 tier points in British Airways Executive Club.
Flights from Stockholm, Gothenburg, Amsterdam – pretty much the entirety of western Europe – are also over 2,000 miles from Doha. Bucharest, unfortunately, is not, which is why the £895 Colombo deal we flagged above is no use for a tier point chaser.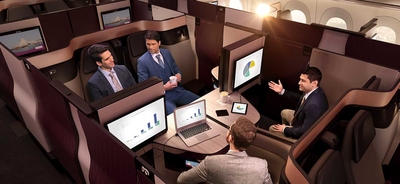 What is Qatar Airways business class like?
Qatar Airways has an excellent Business Class product.  Whilst individual seats can vary from aircraft to aircraft the exceptional soft-product is uniform across the fleet.

From Oslo, you can choose a range of combinations which include:
Boeing 787-8 – between Oslo and Doha, it looks like the seat you are most likely to get is the 1-2-1 herringbone configuration Rob reviewed here. This is based on the same Super Diamond seat that the new British Airways Club Suite is based upon, albeit without a door and a slightly different tray table and sculpted seat surrounds.
A350-900 – between Doha and many smaller Asian destinations. Whilst some of the A350-900s are fitted with Qsuite, others have the reverse herringbone seat that is also on Qatar's 787 (review) and A380 aircraft.
A350-1000 – between Doha and a variety of busier destinations in Asia including Singapore you get the vaunted Qsuite reviewed here, which is installed on all of Qatar's A350-1000 aircraft.
Boeing 777-300ER – between Doha and Bangkok for example, it seems that you are very likely to get the older 2-2-2 seating Rob reviewed here. Qatar is in the process of refitting its entire Boeing 777 fleet with Qsuite and is about 50% completed on the 777-300ER, so you may get lucky with refurbished one with Qsuite (reviewed here).
A380 – on some flights such as Doha – Sydney Qatar flies its A380, which features its reverse herringbone seat reviewed here, it is not Qsuite but has a great bar.
If you are particularly unlucky you may also get an A330, although I couldn't find one scheduled for the destinations I looked at.  These are fitted with a 2-2-2 business class seat and should therefore be avoided if possible.
It has to be said that Qatar Airways has a habit of changing its aircraft allocations at short notice, so I wouldn't get too hung up on which one you choose because it may change.  The best choice would be the A350-1000 or A380 if you want certainty, unless you get a plane swap, especially if travelling solo.  The 777-300ER (non Qsuites version) and A330 are not good for solo travellers due to the 2-2-2 seating.
Which credit card should I use?
If you don't have a credit card with 0% foreign exchange fees, your best option for paying is American Express Preferred Rewards Gold which offers triple points – 3 per £1 – when you book flight tickets in a foreign currency.  This is because the transaction triggers the 'double points for airline spend' and the 'double points for foreign spend' bonuses.  Our review of Amex Gold is here.
To find out more ….
You can book via the Qatar Airways website here.
To learn more about Qsuite, take a look at this special page of the website.
To learn more about the herringbone seat on the A380 and Boeing 787, take a look at this special page of the website.
Remember that, unless the sale is extended again, these deals end tonight (Tuesday).  Sales end at midnight local time, so the Oslo departure deals will end at 11pm.