Flying easyJet from Luton Airport? I try the Signature ELITE lounge in the private jet terminal
Links on Head for Points may pay us an affiliate commission. A list of partners is here.
This is our review of the Signature ELITE Class private jet terminal at Luton Airport.
After my recent review of the Signature facility at Gatwick Airport I was keen to check out the 'flagship' in Signature's crown, the Luton private jet terminal. Signature offered me a free trial so I could see it for myself.
If you are flying on easyJet from Luton you can, for a fee, use the private jet terminal instead of the main airport and be driven to your plane.
Although you wouldn't think it, Luton is one of the busiest European airports for private jet flights due to its proximity to London and availability of take-off and landing slots. Signature caters for 80-120 private jet flights a day from Luton, which is its largest European station.
What is Signature ELITE Class?
The recently introduced ELITE Class service allows you to enjoy the benefits of a private jet terminal and avoid the crowds at Luton Airport entirely when flying on a commercial airline.
At the moment, easyJet is the only airline to support the service at Luton.
The benefit of ELITE Class is that you remain landside until the very last minute, when you pass security and jump into a car to be driven directly to your gate. You could literally arrive at the terminal and be inside your aircraft within 10 minutes.
How Signature ELITE works
If you are arriving by train (like I did), Signature will pick you up in their car: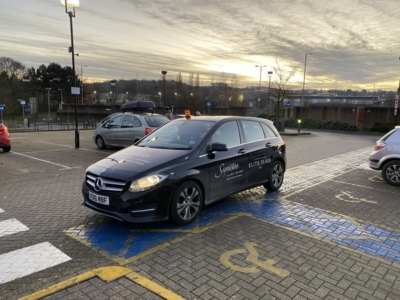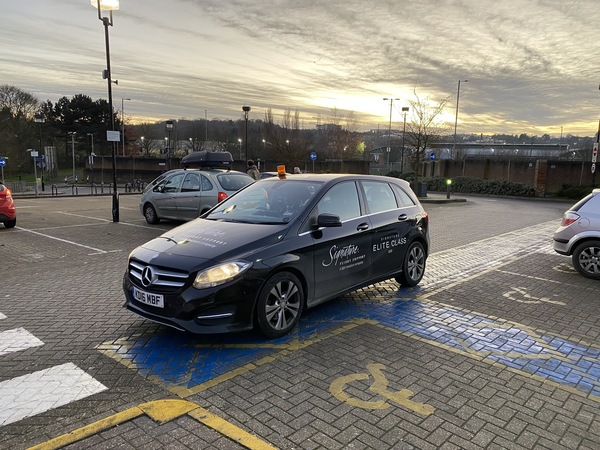 Alternatively, if arriving by car, you can park up right outside the terminal.
It is an impressive entrance, with grand two-floor high atrium, which the magic of the ultrawide angle lens on my new iPhone manages to capture: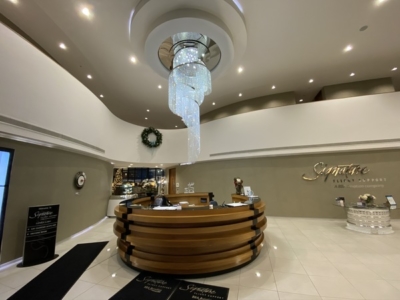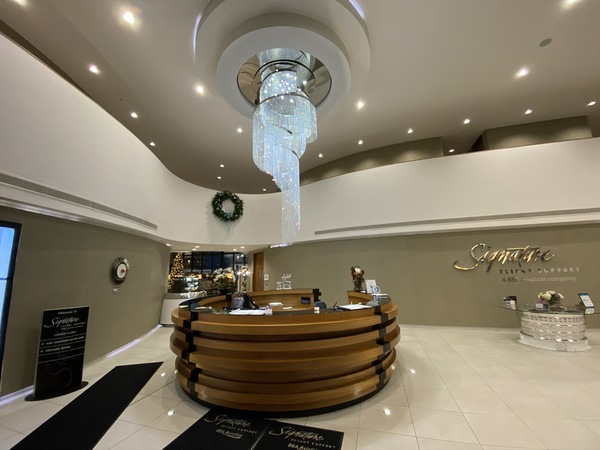 Behind the reception desk is the large lounge. This is mostly for the use of people flying on actual private jets. It is a large, double height space with magnificent views of the tarmac: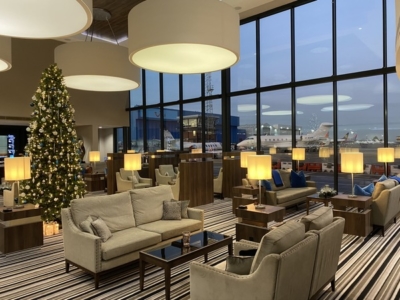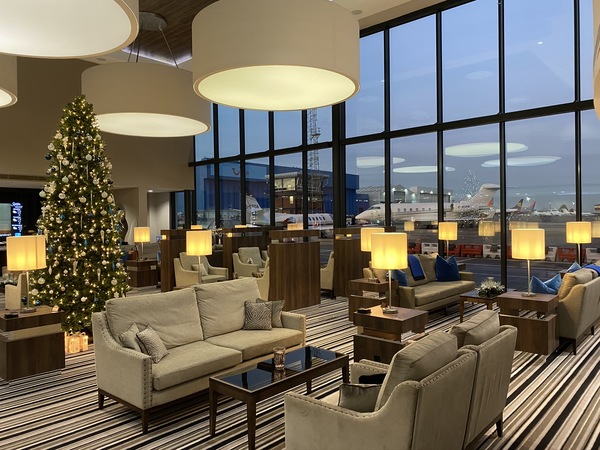 and a bar: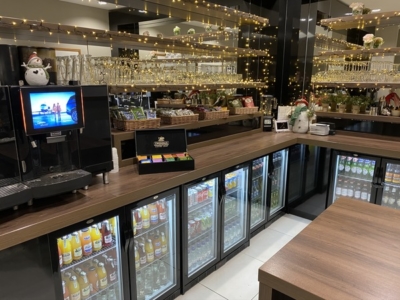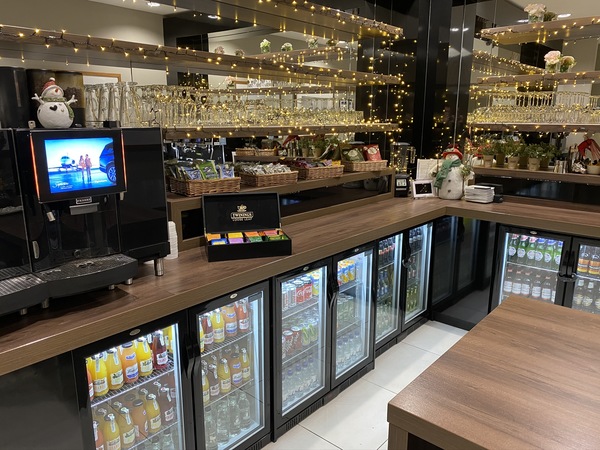 Here is a view from the first floor overlooking the space: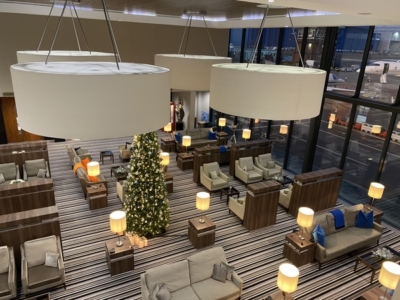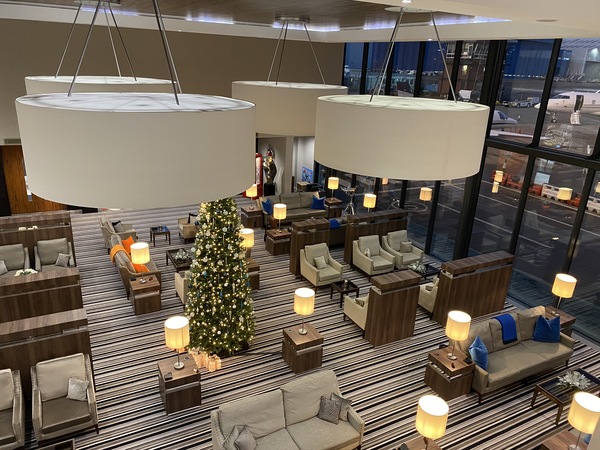 And you can also book a boardroom, if necessary: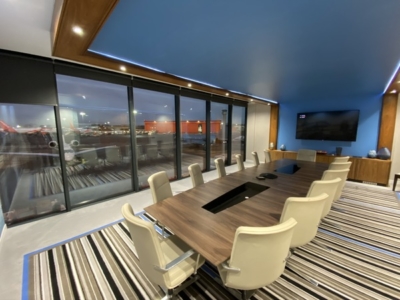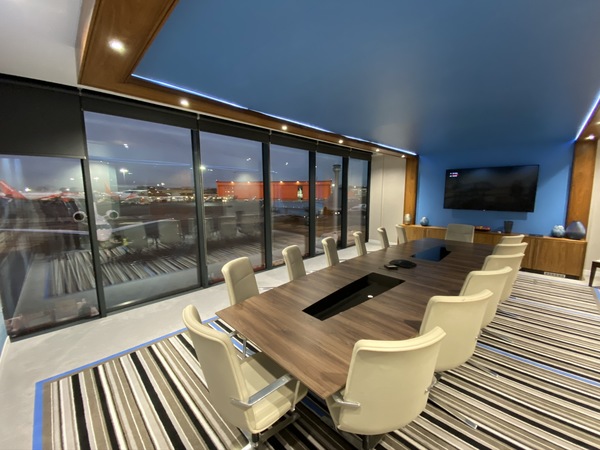 There is no food – apparently, if you are rich enough to fly privately, you don't care about a limp salad in a buffet. Who knew!
If you are flying on easyJet and have paid for Signature ELITE Class, you are instead escorted to one of two private suites. These are essentially small lounges: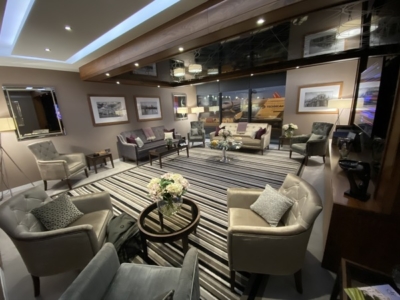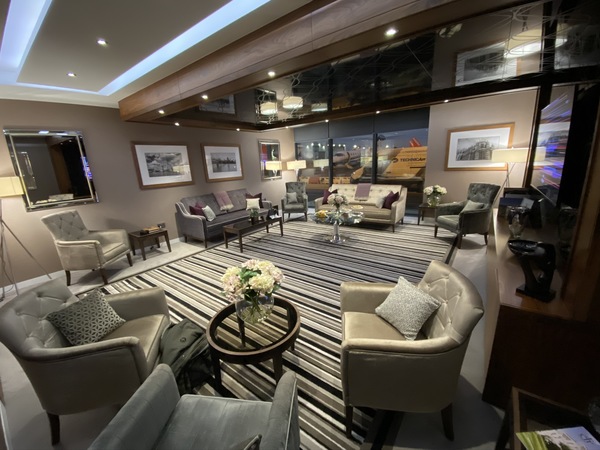 Inside, you'll find a large TV, selection of newspapers and magazines, a phone and a variety of seating areas: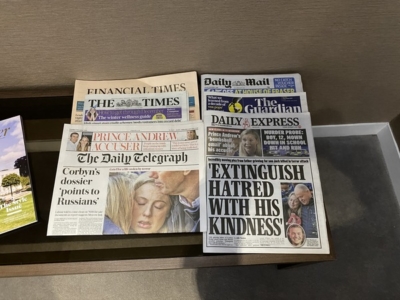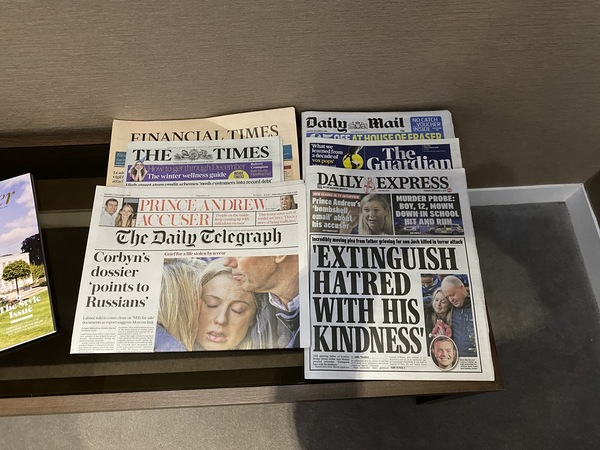 and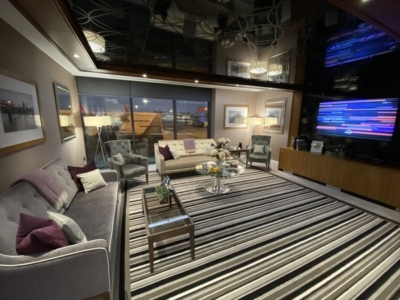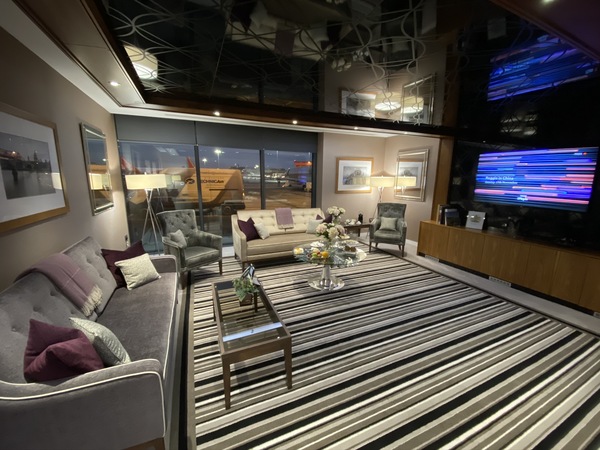 As you can see, a small spread of food is prepared. Because I arrived at 4pm it was a mixture of finger sandwiches, sushi, cheeseboard, fruit and scones/giant profiteroles: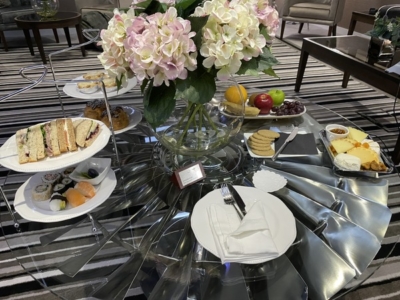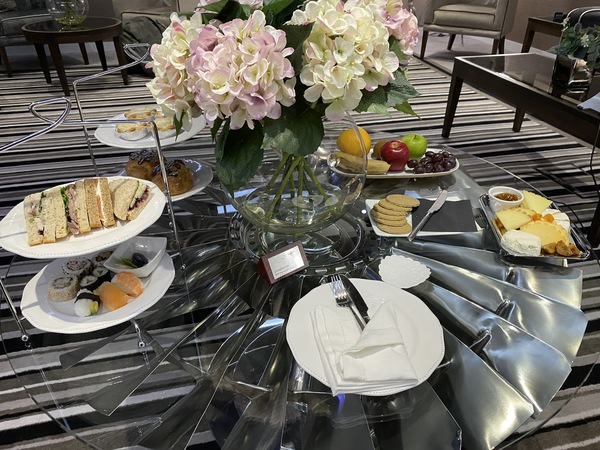 There was also a few mince pies and (I'm told!) they can supply mulled wine at this time of year. You are asked what you would like to drink on arrival – I went for some Moet.
The room is also kitted out with a call bell in case you require any further assistance or more drinks. The service is, as you would expect, exceptional.
Signature staff will ask you when you prefer to board – first or last. When the time comes, they will escort you through security (it takes less than a minute when you have it all to yourself!) and into your transfer vehicle: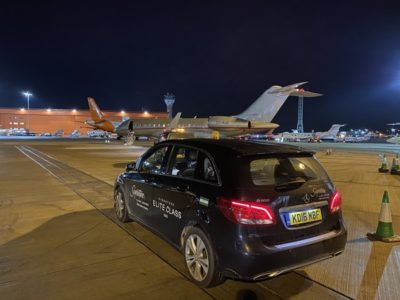 You are then driven directly to your gate and can walk right on to the aircraft.
How much does it cost?
Signature ELITE Class is a fantastic service, but it doesn't come cheap. The first passenger is £200 whilst additional passengers in the same group are an extra £100 each. If you are travelling as a small group or family, it is not actually much more than the £100 per person you pay at the new Manchester PremiAir facility Rob reviewed recently.
Conclusion
I was very impressed by Signature ELITE Class at Luton Airport. Luton is not, frankly, an airport known for its pleasant customer experience and paying £100-200 to avoid it entirely is not completely bonkers. It is certainly a lot more digestible than the same service at Gatwick airport which runs at more than £600 for the first person.
Whilst you may struggle to reconcile the idea of Signature ELITE Class with easyJet, the airline does have a high percentage of business traffic and wealthy residents from the surrounding area.
Ironically you actually get a better service as an ELITE Class customer flying on a commercial flight vs someone flying on a private jet, since you get your own private suite. If you're not put off by the price – and it is very reasonable compared to Signature at Gatwick and the £4,000 you need for the Windsor Suite at Heathrow – I do recommend giving it a go as the quality of service is high.
Thank you to the Signature team for arranging my visit.
You can find our more about the service on the Signature website here.