Coronavirus refund policies: British Airways, Virgin Atlantic, easyJet, Hilton, Marriott
Links on Head for Points may pay us an affiliate commission. A list of partners is here.
Due to rapidly changing policies over coronavirus cancellations and travel waivers, we have decided to compile all the information we have in one up-to-date reference post. Hopefully this gives you an overview of your cancellation and refund rights with the major travel companies we cover on HfP.
As well as links to the offical guidance, we have included information from the anecdotal data left in our comments. Thank you to everyone who has left feedback.
We will update this as changes occur. It is currently correct as of 13th May. If you have experienced something different to the policies described below please let us know in the comments or email rhys @ headforpoints.com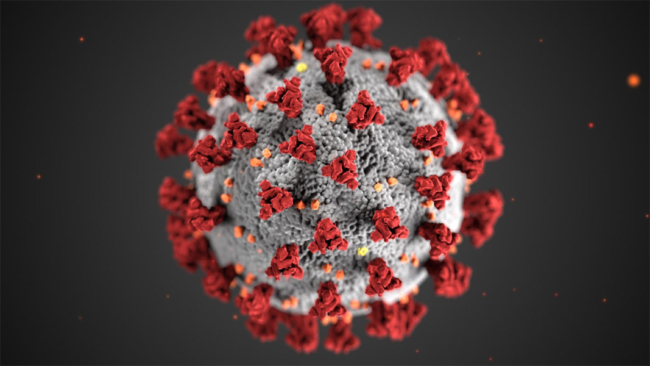 British Airways coronavirus refund, change and status policies
Read the British Airways COVID-19 travel advisory here.
Cash flights: all flights up until 31st December can be cancelled in exchange for a British Airways voucher which is valid on any route until 30th April 2022 (this extension applies to previously issued travel vouchers, too).
If your flight has been cancelled by British Airways you are entitled to a full cash refund instead. The only way to do this now is to ring BA at 0800 727 800. Do NOT select any of the options. Your call will eventually go through and you will here the customary BA hold music. This process took me about 15 minutes the other day, although recent comments suggest the lines are currently very busy.
Your refund should include any seat selection fees and other additional payments.
Avios redemptions: you are entitled to a full refund in the event that British Airways cancels your flight. Follow the instructions above if you want a cash refund rather than a voucher for your taxes and charges. If your flight is still operating and you cancel an Avios redemption of your own volition, you are entitled to a refund of all the Avios and taxes and charges paid, minus a £35 fee.
'Avios + Money' bookings (Avios bookings where cash was used to reduce the Avios required): these work on the same basis as standard Avios redemptions. You are entitled to a refund of your Avios and cash regardless of whether British Airways has cancelled your flight or not. A £35 per person cancellation fee applies if your flight is still operating.
'Avios part-payment' bookings (cash bookings where Avios was used to reduce the cash required): British Airways is offering a voucher for tickets where the flight is still operating. The voucher is for the original cash price – ie. if your flight was £900 before you reduced the cost with Avios you will get a voucher for £900. Cash refunds are available instead of a voucher if your flight has been cancelled but, as per the above, you will need to call to request this or try our workaround.
Flight & hotel/car or BA Holidays package: if British Airways has cancelled any part of your holiday you are legally entitled to a full refund in cash. If you choose to cancel of your own volition BA will retain your deposit. There are strict UK laws surrounding package holidays but these have been relaxed slightly. You should still receive your cash within a reasonable time frame, however. There will be no attempt to make you take a voucher.
American Express 2-4-1 vouchers: all British Airways Amex 2-4-1 vouchers have been extended by 6 months. This includes vouchers which have already been used – if you cancel, it will come back with an extension – and all forthcoming vouchers which will be issued by 30th June 2020.
Lloyds upgrade voucher: you can apply for a six month extension if your Lloyds Avios Rewards credit card upgrade voucher is due to expire in March or April by calling Avios
Executive Club status extensions: if your British Airways Executive Club membership year ends in April, May or June your tier point requirements to renew have been reduced by 30%.
Virgin Atlantic coronavirus refund, change and status policies
Read the Virgin Atlantic COVID-19 travel advisory here.
Cash flights: All flights cancelled by Virgin Atlantic are eligible for cash refunds. These cannot be claimed online and require a call. Remember that there is no rush and that as long as your flight is cancelled you can claim your refund at a future date. Virgin Atlantic has been reaching out to passengers with existing bookings to offer targeted rebooking incentives including bonus miles, upgrades and cash cards.
If your flight is still operating, Virgin Atlantic has implemented a flexible booking policy. Tickets booked between 12th March and 30th June for travel until 31st December 2020 can be rebooked free of charge for dates up to 31st May 2022, although you may have to pay a fare difference. Virgin will keep your ticket open for you to rebook at your convenience.
If you booked on or before 19th March there is no change fee AND no difference in fare as long as your travel prior to 30th November 2020. A fare difference may apply for rebookings between 1st December 2020 to 31st May 2022.
Virgin Flying Club miles redemptions: You will pay £30 if you cancel your booking at least 24 hours before departure to receive a full refund of all miles, taxes and fees. The fee is waived if your flight is no longer operating. Virgin Flying Club redemptions booked between 6th March and 31st March are eligible for free changes although reward seats must be available on your new dates.
Virgin Flying Club status: Virgin Atlantic has announced that it is extending Gold and Silver members' status by six months. Companion, upgrade, credit card and Clubhouse vouchers have also been automatically extended by six months.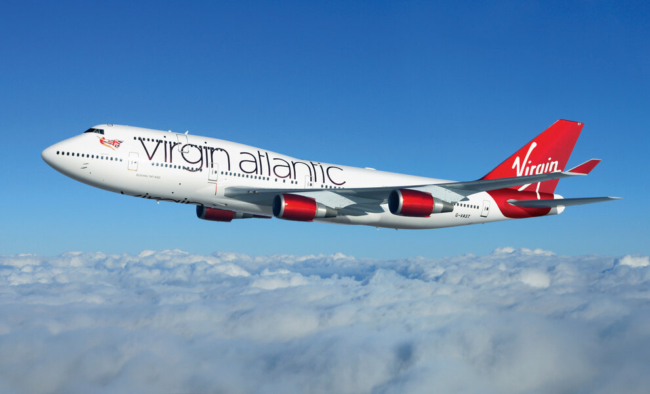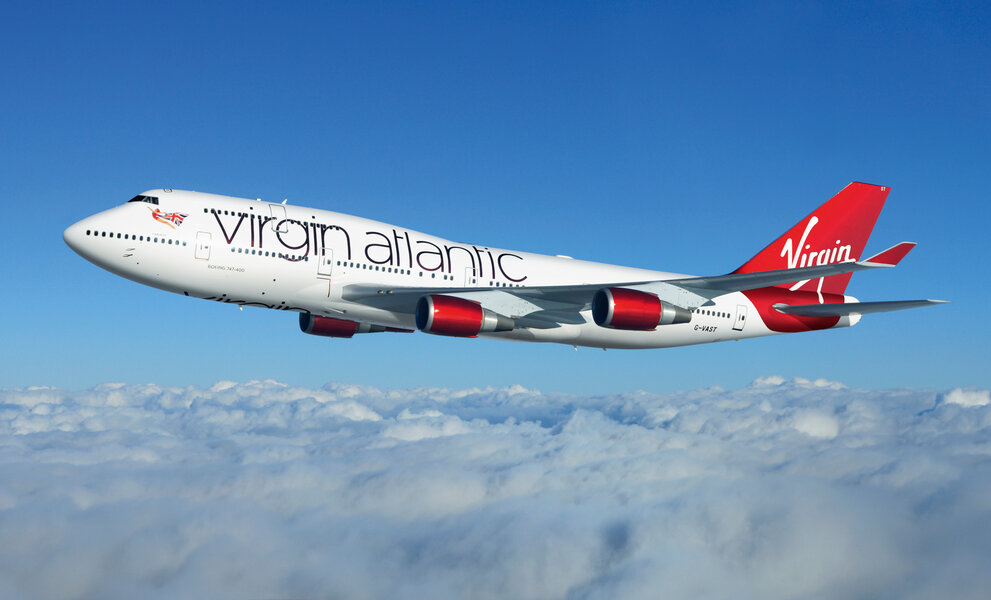 easyJet coronavirus refund, change and status policies
Read the easyJet COVID-19 travel advisory here.
Cash flights: As of 30th March, easyJet has grounded its entire fleet. Any flight cancelled by easyJet is eligible for a full cash refund. Some people have had success in emailing flightrefund@easyjet.com for a refund. You should include the booking reference, departure date and preferred language in the subject line in the following format: Booking Reference/Departure Date/EN. If this does not work, you will have to call 0330 365 5000.
You CAN request a voucher for a cancelled flight via Manage Bookings. These vouchers are valid for six months from the date of issue – the rules are vague but it seems that you only need to book, and not fly, within six months.
easyJet is waiving its change fees for flights allowing you to rebook on different dates and/or routes if you wish. This is possible irrespective of whether your flight is cancelled. You must pay any differences in the fare.
Any ticket booked with easyJet at the moment for future travel will be covered by the 'free changes' waiver although fare differences must still be paid.
It is reportedly exceptionally difficult to reach easyJet by telephone. One reader who speaks Italian contacted the Italian call centre, for a UK booking, and had his call answered virtually immediately and his refund processed.
It is not clear if easyJet Plus members will have their annual membership extended.
Hilton coronavirus refund, change and status policies
Read the Hilton COVID-19 travel advisory here.
All existing bookings are fully refundable, for cash, on stays until 30th June, irrespective of the original room rules.
New bookings made until 30th June will be fully refundable irrespective of how far in the future your stay occurs.
Hilton Honors status: Hilton is automatically extending member status for an additional year, to 31st March 2022. In addition, any member who was due to lose status on 1st April has had it extended to 31st March 2021.
Points expiry has been put on pause until 31st December 2020.
IHG coronavirus refund, change and status policies
Read the IHG COVID-19 travel advisory here.
All existing bookings made by 6th April for stays until 30th June 2020 have had their cancellation fees waived. There is NO cancellation or change policy for bookings beyond 30th June 2020.

However a new discounted 'Book Now, Pay Later' rate has been introduced that allows free cancellation up to 24 hours before arrival. You can no longer book prepaid rooms.
'Best Flexible Rates' now have free cancellation until 6pm on the day of arrival.
IHG Rewards Club status: IHG Rewards Club status has automatically been extended by 12 months, carrying over until early 2022.
IHG Rewards Club elite status points requirements for 2021 have been reduced by 25% for all members.
Spire Elite members will receive an additional 'choice benefit' of 25,000 points or Platinum Elite status for a friend.
In an email, IHG has confirmed it would be extending Ambassador status by three months for those who pay for it although this is yet to appear on accounts.
Credit card free night vouchers expiring after 1st March 2020 have been extended until 31st December. All certificates earned in 2020 will be valid for 18 months.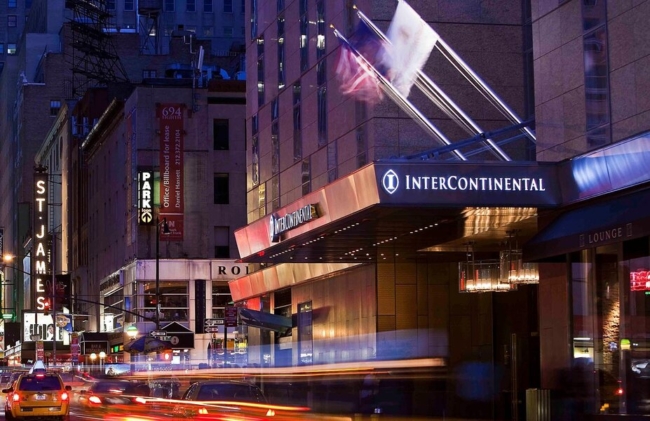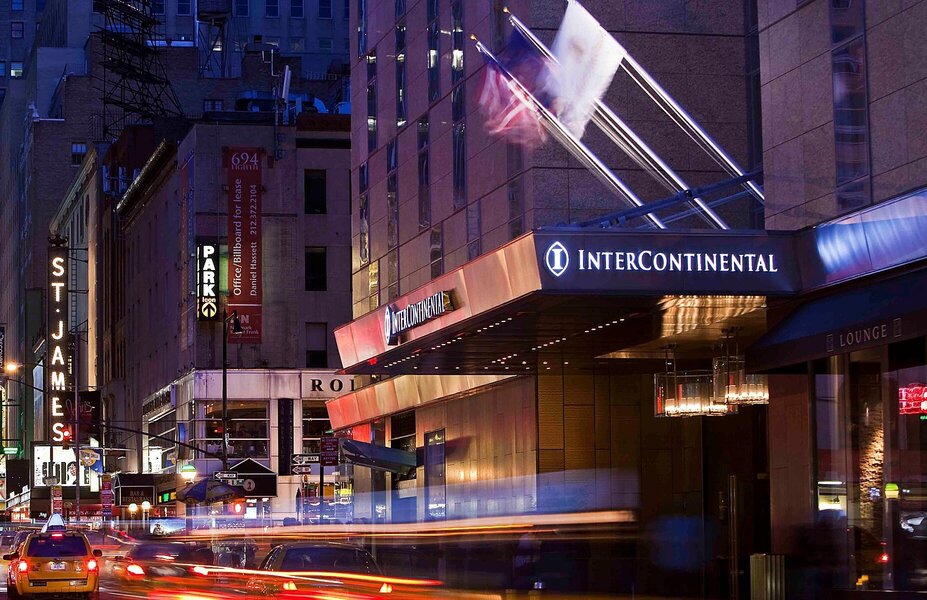 Marriott coronavirus refund, change and status policies
Read the Marriott COVID-19 travel advisory here.
All existing bookings are changeable or cancellable for no charge up to 24 hours before arrival until 30th June 2020. For clarity, this includes bookings for stays AFTER 30th June but the cancellation or change must be made before 30th June.
Hotels are allowed to refuse to honor this policy if your stay is "with special event restrictions or peak demand weeks"
New bookings made before 30th June, for stays at any point in the future, will be changeable or cancellable free of charge up to 24 hours prior to arrival.
Design Hotels and Homes & Villas by Marriott are excluded from these policies.
Marriott Bonvoy status: Status earned in 2019 will be extended until February 2022. It has paused points expiration until February 2022 and extended the expiration of suite night awards by one year (to December 2021).
Free night awards from credit cards, annual choice benefit, promotions or travel packages due to expire in 2020 have been extended until 31st January 2021.