What are the best value British Airways On Business points redemptions vs Avios?
Links on Head for Points may pay us an affiliate commission. A list of partners is here.
What is the best way to spend your British Airways On Business points?
Here's something we've never seen published before.  There are odd discrepancies in reward pricing between British Airways On Business and Avios.  If you have points in both schemes (and you can't really have On Business points without having any Avios!) you may not know that there are specific routes where you should spend On Business points instead of Avios.
Let's take a look!
What is British Airways On Business?
On Business is the British Airways loyalty scheme for small businesses. 
British Airways On Business allows the company booking your travel – which can be your own company if you are self employed – to earn additional points on top of the Avios and tier points earned by the traveller.
You can find out more about On Business on the BA website here.
However, you'll learn more by reading our comprehensive review of British Airways On Business here.  There is also a referral code in that article to get you a bonus when you credit your first flight.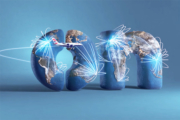 On Business points are not the same as Avios, and you can earn both OB AND Avios on a booking. You can then use your On Business points to book flight redemptions or upgrades.
Redeeming On Business points for premium cabins is very difficult.  A Business Class flight needs roughly 5-6x more On Business points than an Economy one.  Avios, remember, only charges 2x the Economy points for Business Class on short-haul and 3x on long-haul.
Avios and On Business redemption charts do NOT match up
Because On Business is a fairly niche scheme we have never really delved into its depths.  Surprisingly, On Business and Avios redemptions are not priced from the same zonal chart.
Reader Gary recently got in touch to say he had been doing some digging and found that the price gap varied for some destinations between On Business and Avios.
This was never clear before because On Business never published a redemption chart.  Whilst Avios redemptions are priced (by and large) on the distance from London, the categorisation is clearly different for On Business rewards.  Cities that are priced on the same level in the Avios program can be priced differently in On Business.
This means that there are, potentially, some sweet spots where it makes more sense to redeem On Business points (if you have them) than Avios.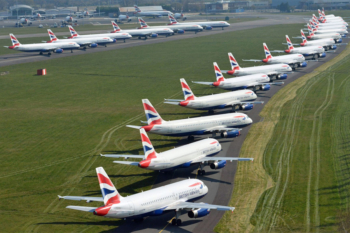 How does On Business and Avios pricing compare?
Building on Gary's destinations, I went through all 200-odd destinations British Airways flies to in order to uncover the costs of On Business redemptions.
Here are the key findings, based on Economy redemptions. I have ignored Business Class redemptions entirely as these are ALWAYS poor value compared to Avios.
The value of an On Business point 'bottoms out' at 2.5 Avios. In other words, in a worst-case scenario you will be saving 2.5 Avios for every 1 On Business point you redeem instead on that route.  Try to avoid redeeming On Business points on these routes.

Conversely, an On Business redemption never exceeds 4.5x Avios. In a best-case scenario, you will be saving 4.5 Avios per 1 On Business point you redeem on a particular route.  These are the best routes to redeem On Business points, as you are saving more Avios for future use.

There are flights that are priced in the same category in Avios that have differing On Business costs. For example, Toronto costs 13,000 Avios or 4,500 On Business points. Miami also costs 4,500 On Business points but is 16,250 Avios. In this case, you are better of using On Business points for Miami and Avios for Toronto.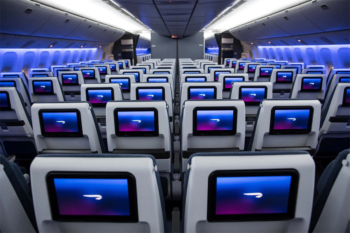 Here is one caveat about our analysis
British Airways On Business has slightly better redemption availability, in Economy, than Avios has.
The only exception is if you are a British Airways Executive Club Gold member, since On Business members get access to the same additional redemption seats that BAEC Gold members get.
You could argue, on this basis, that the best On Business redemption – ignoring the comparative Avios cost – is one which you can get when there are no Avios tickets available.
Here are the On Business redemption sweet spots
Based on the full table below we can easily see on which routes it makes more sense to use On Business points rather than Avios.
Remember that this is based on Economy off peak redemptions.
The following long haul destinations all save you more than 4 Avios per On Business point used:
Buenos Aires
Kuala Lumpur
Santiago
Singapore
Sydney
Amman
Cairo
Tel Aviv
You should prioritise your On Business points for long haul Economy redemptions on these routes if possible.
Here are some of the WORST places to redeem On Business points:
Nice
Munich
Toulouse
Kuwait
Milan
Berlin
On these routes, you are only saving 2.5 Avios for every On Business point you spend.
Remember that On Business is NEVER good value when redeeming for Business Class, compared to using Avios.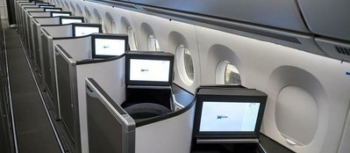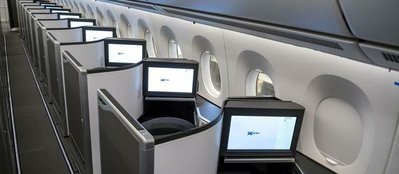 Full list of British Airways On Business redemption pricing
Here is the full list of British Airways On Business redemption pricing sorted by best value vs Avios to least. You can also download the full spreadsheet here if you want to filter or sort the table yourself.
The prices below are based on a direct one-way off-peak Economy redemption.

| | | | |
| --- | --- | --- | --- |
| Destination | Avios | OB points | Avios saved per OB point |
| Bucharest | 8,500 | 1,900 | 4.5 |
| Catania | 8,500 | 1,900 | 4.5 |
| Corfu | 8,500 | 1,900 | 4.5 |
| Kalamata | 8,500 | 1,900 | 4.5 |
| Kefalonia | 8,500 | 1,900 | 4.5 |
| Malta | 8,500 | 1,900 | 4.5 |
| Marrakech | 8,500 | 1,900 | 4.5 |
| Reykjavik | 8,500 | 1,900 | 4.5 |
| Skiathos | 8,500 | 1,900 | 4.5 |
| Sofia | 8,500 | 1,900 | 4.5 |
| Thessaloniki | 8,500 | 1,900 | 4.5 |
| Tirana | 8,500 | 1,900 | 4.5 |
| Zakynthos | 8,500 | 1,900 | 4.5 |
| Athens | 8,500 | 2,000 | 4.3 |
| Chania | 8,500 | 2,000 | 4.3 |
| Dalaman | 8,500 | 2,000 | 4.3 |
| Funchal | 8,500 | 2,000 | 4.3 |
| Gran Canaria | 8,500 | 2,000 | 4.3 |
| Heraklion | 8,500 | 2,000 | 4.3 |
| Istanbul | 8,500 | 2,000 | 4.3 |
| Lanzarote | 8,500 | 2,000 | 4.3 |
| Larnaca | 8,500 | 2,000 | 4.3 |
| Mykonos | 8,500 | 2,000 | 4.3 |
| Paphos | 8,500 | 2,000 | 4.3 |
| Rhodes | 8,500 | 2,000 | 4.3 |
| Santorini | 8,500 | 2,000 | 4.3 |
| Teneriffe | 8,500 | 2,000 | 4.3 |
| Buenos Aires | 22,750 | 5,500 | 4.1 |
| Kuala Lumpur | 22,750 | 5,500 | 4.1 |
| Santiago | 22,750 | 5,500 | 4.1 |
| Singapore | 22,750 | 5,500 | 4.1 |
| Alicante | 6,500 | 1,600 | 4.1 |
| Barcelona | 6,500 | 1,600 | 4.1 |
| Bologna | 6,500 | 1,600 | 4.1 |
| Budapest | 6,500 | 1,600 | 4.1 |
| Cagliari | 6,500 | 1,600 | 4.1 |
| Figari | 6,500 | 1,600 | 4.1 |
| Florence | 6,500 | 1,600 | 4.1 |
| Ibiza | 6,500 | 1,600 | 4.1 |
| Krakow | 6,500 | 1,600 | 4.1 |
| Lisbon | 6,500 | 1,600 | 4.1 |
| Madrid | 6,500 | 1,600 | 4.1 |
| Menorca | 6,500 | 1,600 | 4.1 |
| Olbia | 6,500 | 1,600 | 4.1 |
| Oslo | 6,500 | 1,600 | 4.1 |
| Palma | 6,500 | 1,600 | 4.1 |
| Pisa | 6,500 | 1,600 | 4.1 |
| Porto | 6,500 | 1,600 | 4.1 |
| Pula | 6,500 | 1,600 | 4.1 |
| Rome | 6,500 | 1,600 | 4.1 |
| Seville | 6,500 | 1,600 | 4.1 |
| Split | 6,500 | 1,600 | 4.1 |
| Stockholm | 6,500 | 1,600 | 4.1 |
| Sydney | 32,500 | 8,000 | 4.1 |
| Valencia | 6,500 | 1,600 | 4.1 |
| Venice | 6,500 | 1,600 | 4.1 |
| Verona | 6,500 | 1,600 | 4.1 |
| Vienna | 6,500 | 1,600 | 4.1 |
| Warsaw | 6,500 | 1,600 | 4.1 |
| Zagreb | 6,500 | 1,600 | 4.1 |
| Amman | 10,000 | 2,500 | 4.0 |
| Cairo | 10,000 | 2,500 | 4.0 |
| Tel Aviv | 10,000 | 2,500 | 4.0 |
| Bangkok | 19,500 | 5,000 | 3.9 |
| Hong Kong | 19,500 | 5,000 | 3.9 |
| Osaka | 19,500 | 5,000 | 3.9 |
| Rio De Janeiro | 19,500 | 5,000 | 3.9 |
| Sao Paulo | 19,500 | 5,000 | 3.9 |
| Seoul | 19,500 | 5,000 | 3.9 |
| Shanghai | 19,500 | 5,000 | 3.9 |
| Tokyo | 19,500 | 5,000 | 3.9 |
| Aberdeen | 4,000 | 1,100 | 3.6 |
| Amsterdam | 4,000 | 1,100 | 3.6 |
| Basel | 4,000 | 1,100 | 3.6 |
| Belfast | 4,000 | 1,100 | 3.6 |
| Bergerac | 4,000 | 1,100 | 3.6 |
| Billund | 4,000 | 1,100 | 3.6 |
| Bordeaux | 4,000 | 1,100 | 3.6 |
| Brussels | 4,000 | 1,100 | 3.6 |
| Cologne | 4,000 | 1,100 | 3.6 |
| Dublin | 4,000 | 1,100 | 3.6 |
| Dusseldorf | 4,000 | 1,100 | 3.6 |
| Edinburgh | 4,000 | 1,100 | 3.6 |
| Frankfurt | 4,000 | 1,100 | 3.6 |
| Geneva | 4,000 | 1,100 | 3.6 |
| Glasgow | 4,000 | 1,100 | 3.6 |
| Hamburg | 4,000 | 1,100 | 3.6 |
| Hannover | 4,000 | 1,100 | 3.6 |
| Inverness | 4,000 | 1,100 | 3.6 |
| Jersey | 4,000 | 1,100 | 3.6 |
| Luxembourg | 4,000 | 1,100 | 3.6 |
| Lyon | 4,000 | 1,100 | 3.6 |
| Manchester | 4,000 | 1,100 | 3.6 |
| Newcastle | 4,000 | 1,100 | 3.6 |
| Paris | 4,000 | 1,100 | 3.6 |
| Quimper | 4,000 | 1,100 | 3.6 |
| Rotterdam | 4,000 | 1,100 | 3.6 |
| Stuttgart | 4,000 | 1,100 | 3.6 |
| Zurich | 4,000 | 1,100 | 3.6 |
| Antigua | 16,250 | 4,500 | 3.6 |
| Atlanta | 16,250 | 4,500 | 3.6 |
| Barbados | 16,250 | 4,500 | 3.6 |
| Delhi | 16,250 | 4,500 | 3.6 |
| Grenada | 16,250 | 4,500 | 3.6 |
| Miami | 16,250 | 4,500 | 3.6 |
| Mumbai | 16,250 | 4,500 | 3.6 |
| Nairobi | 16,250 | 4,500 | 3.6 |
| Naples | 6,500 | 1,800 | 3.6 |
| Nashville | 16,250 | 4,500 | 3.6 |
| Nassau | 16,250 | 4,500 | 3.6 |
| Orlando | 16,250 | 4,500 | 3.6 |
| Port of Spain | 16,250 | 4,500 | 3.6 |
| Punta Cana | 16,250 | 4,500 | 3.6 |
| St Kitts | 16,250 | 4,500 | 3.6 |
| St Lucia | 16,250 | 4,500 | 3.6 |
| Tampa | 16,250 | 4,500 | 3.6 |
| Tobago | 16,250 | 4,500 | 3.6 |
| Turks and Caicos | 16,250 | 4,500 | 3.6 |
| Lima | 19,500 | 5,500 | 3.5 |
| Mauritius | 19,500 | 5,500 | 3.5 |
| Algiers | 6,500 | 1,900 | 3.4 |
| Bari | 6,500 | 1,900 | 3.4 |
| Brindisi | 6,500 | 1,900 | 3.4 |
| Dubrovnik | 6,500 | 1,900 | 3.4 |
| Faro | 6,500 | 1,900 | 3.4 |
| Gibraltar | 6,500 | 1,900 | 3.4 |
| Malaga | 6,500 | 1,900 | 3.4 |
| Palermo | 6,500 | 1,900 | 3.4 |
| Moscow | 8,500 | 2,500 | 3.4 |
| Accra | 13,000 | 4,000 | 3.3 |
| Austin | 16,250 | 5,000 | 3.3 |
| Bahrain | 13,000 | 4,000 | 3.3 |
| Beijing | 16,250 | 5,000 | 3.3 |
| Bengalaru | 16,250 | 5,000 | 3.3 |
| Cancun | 16,250 | 5,000 | 3.3 |
| Cape Town | 16,250 | 5,000 | 3.3 |
| Chennai | 16,250 | 5,000 | 3.3 |
| Dallas | 16,250 | 5,000 | 3.3 |
| Denver | 16,250 | 5,000 | 3.3 |
| Dubai | 13,000 | 4,000 | 3.3 |
| Durban | 16,250 | 5,000 | 3.3 |
| Grand Cayman | 16,250 | 5,000 | 3.3 |
| Houston | 16,250 | 5,000 | 3.3 |
| Hyderabad | 16,250 | 5,000 | 3.3 |
| Johannesburg | 16,250 | 5,000 | 3.3 |
| Kingston | 16,250 | 5,000 | 3.3 |
| Lagos | 13,000 | 4,000 | 3.3 |
| Las Vegas | 16,250 | 5,000 | 3.3 |
| Los Angeles | 16,250 | 5,000 | 3.3 |
| Mahe (Seychelles) | 16,250 | 5,000 | 3.3 |
| Male | 16,250 | 5,000 | 3.3 |
| Mexico City | 16,250 | 5,000 | 3.3 |
| New Orleans | 16,250 | 5,000 | 3.3 |
| Phoenix | 16,250 | 5,000 | 3.3 |
| Portland | 16,250 | 5,000 | 3.3 |
| Riyadh | 13,000 | 4,000 | 3.3 |
| San Diego | 16,250 | 5,000 | 3.3 |
| San Francisco | 16,250 | 5,000 | 3.3 |
| San Jose (CA) | 16,250 | 5,000 | 3.3 |
| San Jose (C'Rica) | 16,250 | 5,000 | 3.3 |
| Seattle | 16,250 | 5,000 | 3.3 |
| Vancouver | 16,250 | 5,000 | 3.3 |
| Abu Dhabi | 13,000 | 4,500 | 2.9 |
| Baltimore | 13,000 | 4,500 | 2.9 |
| Bermuda | 13,000 | 4,500 | 2.9 |
| Boston | 13,000 | 4,500 | 2.9 |
| Chicago | 13,000 | 4,500 | 2.9 |
| Doha | 13,000 | 4,500 | 2.9 |
| Islamabad | 13,000 | 4,500 | 2.9 |
| Montreal | 13,000 | 4,500 | 2.9 |
| Muscat | 13,000 | 4,500 | 2.9 |
| New York | 13,000 | 4,500 | 2.9 |
| Philadelphia | 13,000 | 4,500 | 2.9 |
| Pittsburgh | 13,000 | 4,500 | 2.9 |
| Toronto | 13,000 | 4,500 | 2.9 |
| Washington | 13,000 | 4,500 | 2.9 |
| Abuja | 10,000 | 4,000 | 2.5 |
| Berlin | 4,000 | 1,600 | 2.5 |
| Bilbao | 4,000 | 1,600 | 2.5 |
| Chambery | 4,000 | 1,600 | 2.5 |
| Copenhagen | 4,000 | 1,600 | 2.5 |
| Genoa | 4,000 | 1,600 | 2.5 |
| Gothenburg | 4,000 | 1,600 | 2.5 |
| Innsbruck | 4,000 | 1,600 | 2.5 |
| Jeddah | 10,000 | 4,000 | 2.5 |
| Kuwait | 10,000 | 4,000 | 2.5 |
| Marseille | 4,000 | 1,600 | 2.5 |
| Milan | 4,000 | 1,600 | 2.5 |
| Munich | 4,000 | 1,600 | 2.5 |
| Nice | 4,000 | 1,600 | 2.5 |
| Prague | 4,000 | 1,600 | 2.5 |
| Salzburg | 4,000 | 1,600 | 2.5 |
| Toulouse | 4,000 | 1,600 | 2.5 |
| Turin | 4,000 | 1,600 | 2.5 |
(Want to earn more Avios?  Click here to visit our home page for the latest articles on earning and spending your Avios points and click here to see how to earn more Avios from current offers and promotions.)