'My Favourite Hotel' review – Tanjong Jara Resort, Malaysia
Links on Head for Points may pay us an affiliate commission. A list of partners is here.
Today, our 'My Favourite Hotel' review is the Tanjong Jara resort in Malaysia.

We are currently running this reader-written feature to provide some positivity and inspiration to Head for Points. You can find all of the 'My Favourite Hotel' reviews so far by clicking here. This was scheduled to be a series of about 25 hotels, but a good response from readers means that we have commissioned another batch and are continuing the series.
Today's hotel is the Tanjong Jara Resort in Terengganu, Malaysia. It is reader Claire's favourite hotel and here is her review:
Overview
I, along with many other HfP readers, am a points and miles fanatic. In Malaysia, though, luxury hotels offer excellent value and it is worth spending your hard-earned cash.
The Tanjong Jara Resort in Terengganu is, after having stayed at resorts all across Malaysia, the one that captured my heart. This is a resort that gives you a magnificent beach, great diving spots and warm hospitality. I've been back three times so far and know I'll be back again shortly.
I can never spout my love for Malaysia as a destination enough. It is an often overlooked destination in South East Asia, falling under the radar behind Singapore's glitz and the well-known islands of Thailand, with delicious food (if you haven't been to Penang, you truly are missing out), great wildlife and beaches as far as the eye can see.
The hotel is run by YTL, a Malaysian conglomerate which also holds the Majestic Hotels in Kuala Lumpur and Malacca under their belt (and which I would also recommend, highly!). YTL's UK properties include The Glasshouse in Edinburgh, also reviewed in this series, the Gainsborough Bath Spa (reviewed here) and Monkey Island in Bray.
Where is Tanjong Jara Resort?
Tanjong Jara is located in a sleepy little town called Dungun. I always fly into Kuala Lumpur International Airport and rent a car, driving the 4.5 hours to the resort. This is a great way to see the country, with lots of palm trees and delicious street food along the way. The alternative, for those who do not want to brave the sometimes-chaotic roads of Malaysia, would be to fly into Kuala Terengganu airport and have a car pick you up from there – the resort can arrange this for you. They can also arrange for a car to pick you up directly from Kuala Lumpur.
While this isn't necessarily the easiest destination to get to, it presents something different for those who want something a little bit offbeat. The hotel is a great springboard for those who want to do nothing but dive, eat, sleep and repeat. It is very much a tucked away resort that you go to in order to escape from the world.
There isn't much else to do in Dungun. There are little pockets of fishing and farming to be seen if you care to explore the place, and it is a fantastic town for those who, like me, aren't big fans of touristy locations.
Check-in
The moment you step out of the car, there are four members of staff there to greet you with cold towels. The Malay gong rings out, and your bags are whisked away while you are led into the all-inviting lobby with the welcome drink of the day in your hand (expect lemongrass, pandan or other exotic flavours in your drink).
I am always blown away by the open-air, Malay-style architecture of Tanjong Jara – expect to see lots of wood, and high ceilings that provide much-needed ventilation for the hot, humid climate. It is worth noting that the warmth you receive at check-in will be carried on throughout your stay, with staff remembering your name and anything you need done as quickly as possible.
The rooms
The rooms in Tanjong Jara are all lovely. The basic room is the 'bumbung' room – bumbung meaning roof in Malay – which are based in double storey chalets and scattered all around the resort. These rooms don't offer much in the way of views, though would suit those who are happy to walk a short way to the beach and come back at the end of the day to be surrounded by lush greenery.
All rooms are massive (by my standards) and have day beds (great for kids!), luxury bath tubs (which can be filled with bubble bath and rose petals if the resort hears it's your anniversary…), his-and-hers sinks, walk-in wardrobes and just about everything you would expect in a 5* resort.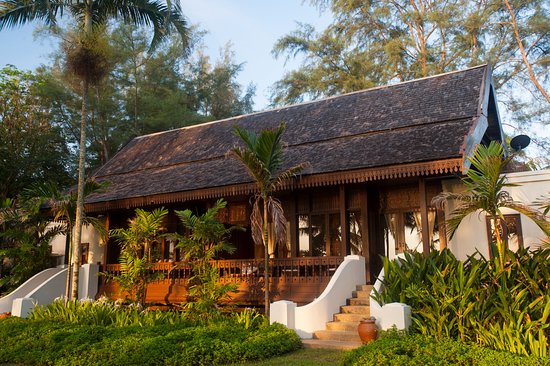 If you can spring for it, I would recommend going for the Anjung seafront rooms. These are single storey chalets opening right onto the sand and are just a fabulous experience all around. The beds are inviting and comfortable – though I'll admit, whenever I'm at Tanjong Jara, I am almost never in the room as there's so much to do!
Facilities and things to do
Undoubtedly, the biggest feature of the resort is its private pristine beach and the nearby diving spots. I've spent days on end reading books surrounded by these white sands, in cabanas and hammocks provided by the resort. Staff whisk by with ice-cold drinks and service is always impeccable.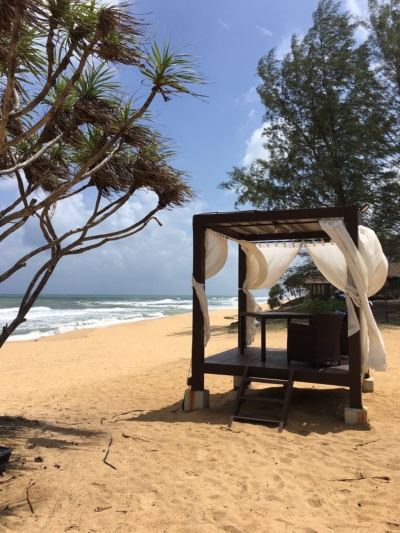 The resort has an on-site diving centre which can arrange both PADI courses and leisure dives for you. This usually entails traversing to nearby Tenggol – a popular hotspot for divers and part of the Terengganu Marine Park, with over 20 diving sites. You'll encounter diverse corals, sea turtles and, if you're lucky, manta rays.
For those who like to snorkel, the resort can also arrange guided snorkelling visits to Tenggol, with lunch included. If you come during turtle-watching season, expect to be able to watch the world-famous Terengganu Green Turtles lay some eggs.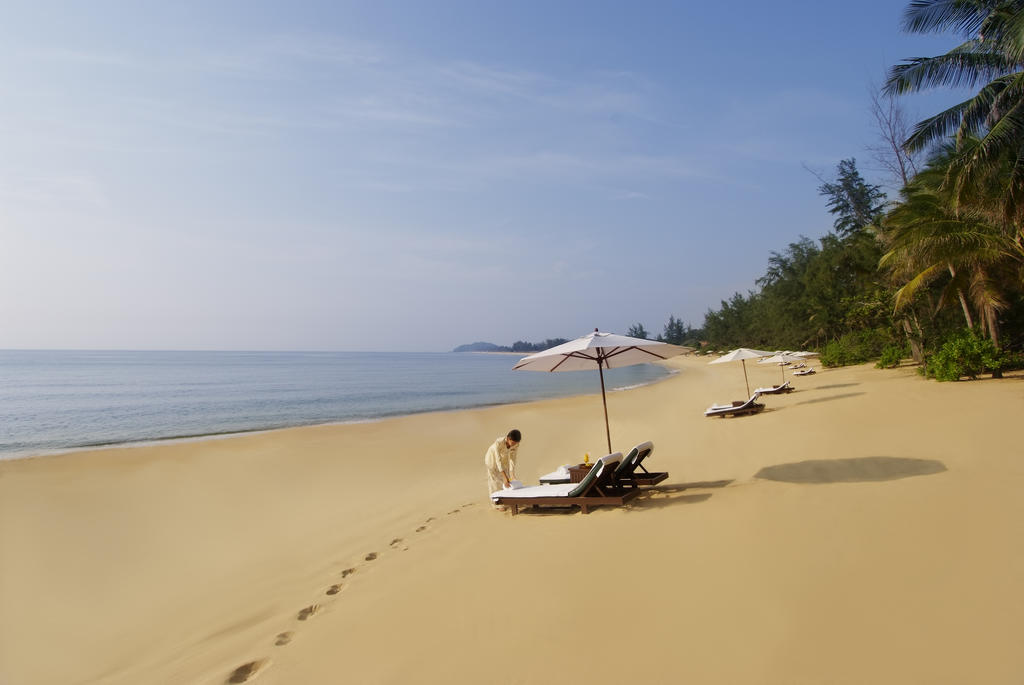 Back at the resort, there are cycle paths, cooking classes, learn-to-make batik courses (a form of Malay fabric), jungle walks, and waterfall picnics. Some of the activities are included and some you have to pay for. On some nights, the resort arranges an excursion to the local bustling night market – this isn't your typical touristy night market, but a true-blue local Malay one with street food galore.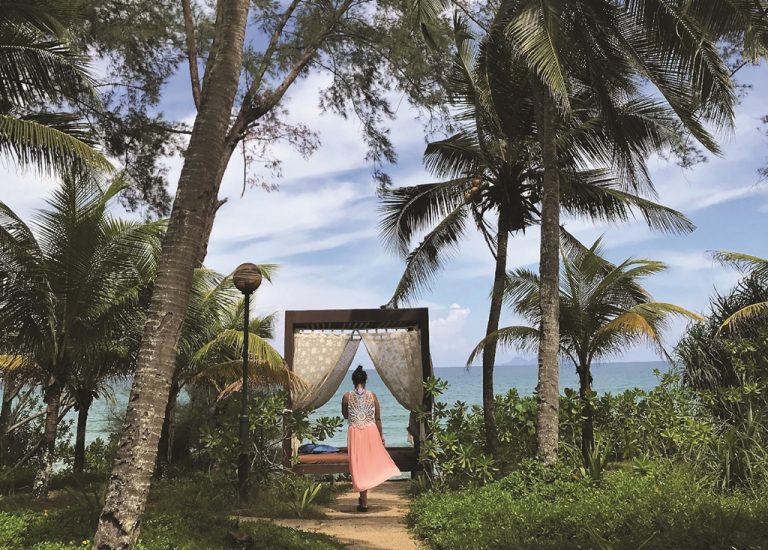 There are two swimming pools (one adults only) and a small gym and tennis court. Other things to do include visiting an elephant sanctuary, catching a movie at the outdoor cinema (weather permitting – Malaysia is a tropical country, with tropical rainstorms).
There is, perhaps most importantly, a fabulous spa on-site for those craving massages; I've always got buy-one-get-one free massages with my partner – and the spa abides by traditional Malay methods, with all treatments beginning with a Malay bath where you are washed seven times, giving you seven blessings.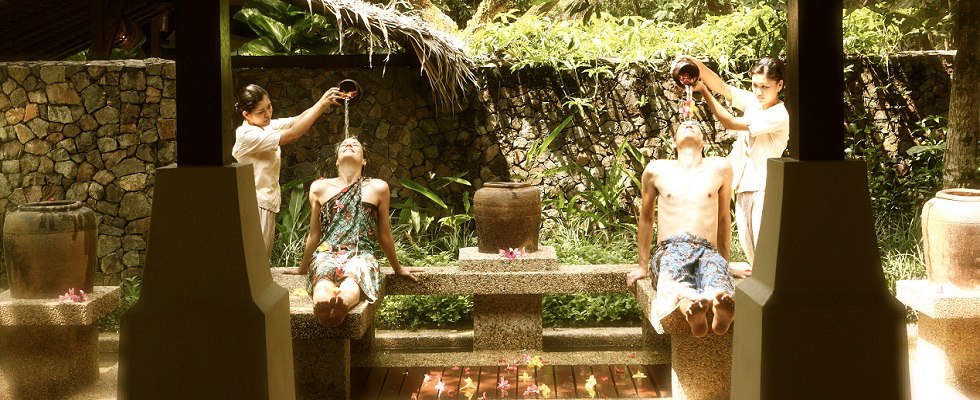 Food at Tanjong Jara
The resort has some fabulous restaurants, offering a mixture of western and local food. While you can walk around the resort to eat at some great local eateries – which I would recommend, if only for the experience – the restaurants provide great quality food (I'm a big fan of the steamed snapper) though it isn't the cheapest you'll get in town.
If you look around on the Tanjong Jara website, however, you will find full-board and half-board meal plans for a fee. We always go for the half board (breakfast and dinner) and that is enough to sustain us.
The main restaurant, serving breakfast and dinner, is Di Atas Sungei – an open air restaurant overlooking a river. Breakfast in Di Atas Sungei is buffet style with a fair selection, the meal plan for dinner will give a choice of three items per person. For those staying for a longer period, alcohol plans are available. Nelayan is another restaurant just off the beach – offering a great barbeque on Saturday evenings and great burgers on other days.
Note that Terengganu is a conservative town and alcohol is hard to come by. Prices at the resort for drinks are what you would expect for a 5* hotel.
Conclusion
Overall, Tanjong Jara is a great getaway at a reasonable price. Rooms here go for as low as £120 per night with half-board. The rooms are amazing, staff are ever-helpful, diving spots are great – and the beach is divine. I could live here forever, getting lost in the underwater wonders and the sand. I will never stop touting my love for Malaysia, and Tanjong Jara, as a destination for the world to see!
If you want to find out more, the resort's website is here.
---
Hotel offers update – December 2023:
Want to earn more hotel points? Click here to see our complete list of promotions from the major hotel chains or use the 'Hotel Offers' link in the menu bar at the top of the page.
Want to buy hotel points?
IHG One Rewards is offering a 100% bonus (some members may see less) when you buy points by 30th December. Click here.
Marriott Bonvoy is offering a 30% bonus when you buy points by 20th December. Click here.