Is JetBlue launching London Heathrow to New York flights in August?
Links on Head for Points may pay us an affiliate commission. A list of partners is here.
It looks like JetBlue will launch flights from the US to London Heathrow after all, despite being awarded slots at Stansted and Gatwick.
The US airline, which has been planning its first foray into transatlantic flying since 2019, has pursued coveted Heathrow slots for some time. In January, it filed a formal complaint about London slot access, arguing that it had been locked out of Gatwick and Heathrow.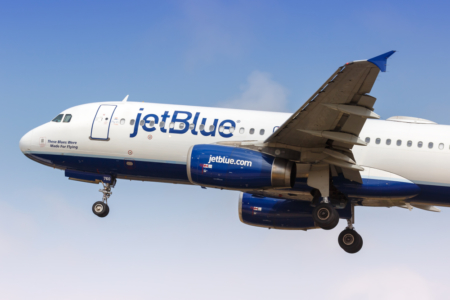 Will JetBlue launch flights to London Heathrow in August?
Whilst the slot filing in November 2020 suggested that JetBlue would initially start flying between Stansted and Boston and Gatwick and New York, it now appears that JetBlue has secured some slots at Heathrow.
How do we know this? A glitch on the airport website!
As spotted on Twitter by @lines_aviation, two JetBlue flights have appeared on Heathrow Airport's terminal finder. Here is what happens when you look for flights from JFK on the 2nd August:

and

'B6' is JetBlue's IATA airline code.
The fact that these flights have been loaded into Heathrow's systems suggest that they are very likely to go ahead. Flights from a new airline wouldn't accidentally find themselves on Heathrow's terminal finder unless plans had advanced sufficiently. Someone has either pulled the trigger prematurely or wasn't expecting anyone to find them.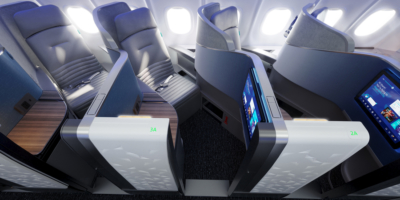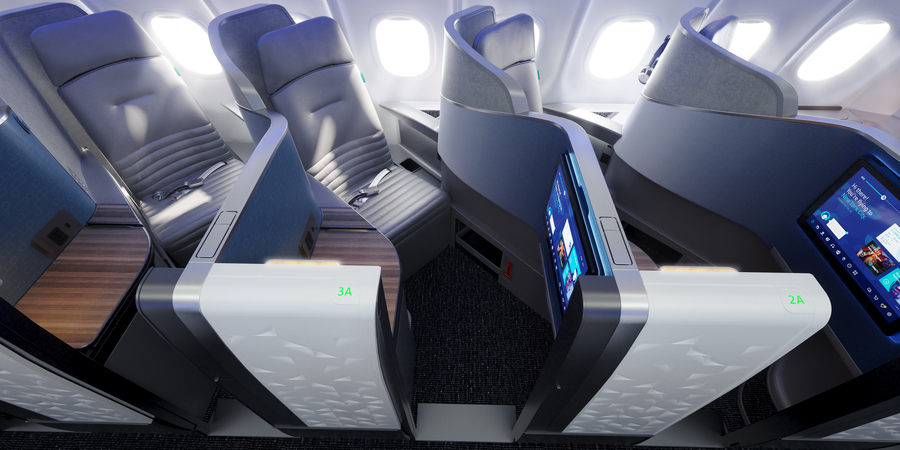 What flights is JetBlue planning from Heathrow?
As you can see, it appears that JetBlue is planning for a daily service between Heathrow and New York:
B61407 (New York – London) would arrive into Heathrow at 10:10am.
B61408 (London – New York) would depart Heathrow at 6:10pm.
These flight numbers are currently being used for JetBlue flights between Fort Lauderdale and Las Vegas. If the Heathrow website is correct, they are either placeholders for the real flight numbers or they will be used instead. London Heathrow often commands 'prestigious' flight numbers, so it would not be surprising to see these change when an official announcement is made.
The timings are a little odd – the aircraft would be sitting on the tarmac for over eight hours. This would get expensive at a busy airport such as Heathrow where every minute on the ground is another minute of paying gate fees and parking charges. It is also expensive from a pure depreciation point of view on a hugely expensive aircraft.
The flights would operate from Terminal 2, which would make sense. JetBlue would likely use the Plaza Premium or Aer Lingus lounge, with whom it has a partnership from Ireland.
No Boston flights appear, which suggests that either the information is incomplete or JetBlue will operate these from Gatwick or Stansted as currently planned.
It would be extremely unlikely for JetBlue to launch just one daily flight to Heathrow if it expects to make any inroads into the current transatlantic duopoly.
JetBlue initially requested 48 weekly slot pairs at Heathrow, which would enable it to operate between six and seven flights daily. We are likely to see further frequencies – and potentially destinations – announced.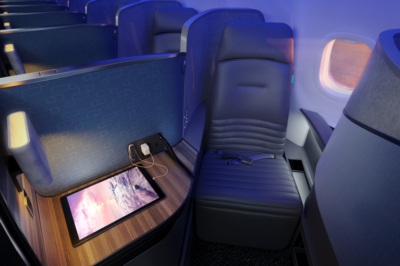 When will JetBlue make an official announcement?
In February, JetBlue unveiled the updated 'Mint' business class seat that would debut on transatlantic and select transcontinental flights this year.
JetBlue will need to start selling tickets soon if the flights are due to launch in the third quarter as currently seems to be the case. Unless it wants to fly empty planes it will need to open booking in the coming weeks or months, although the novelty value of a highly-regarded new carrier should help.
What isn't clear is whether these slots have been awarded on a temporary basis – whilst many airlines have reduced their flying schedules from Heathrow – or permanently.
In other words, is JetBlue borrowing the slots from another airline that doesn't need them in 2021 or has it secured them in their own right?
The bigger question is how much JetBlue is paying for them. Most recently, Air New Zealand was paid £20 million for its single daily take-off and landing slot. Has JetBlue coughed up a similar amount?
The plot thickens – hopefully we will get official confirmation soon ….