Is IHG Rewards the best hotel loyalty scheme? (Part 2)
Links on Head for Points may pay us an affiliate commission. A list of partners is here.
In my previous article yesterday, I outlined 'the facts' of the IHG Rewards loyalty scheme. This article is my personal opinion, highlighting areas where I think you might want to focus.
The 10-second summary:
Strong points – excellent global coverage at all price points, InterContinental hotels in key gateway cities usually solid, bonus point promotions make it easy to earn free nights, Regent, Six Senses and Smith partnerships boosted luxury footprint
Weak points – status benefits are a joke except at some Crowne Plaza hotels, benefits rarely apply to InterContinental hotels which have their own Ambassador programme, introduction of revenue based redemptions has been a mess, UK credit card no longer available to new applicants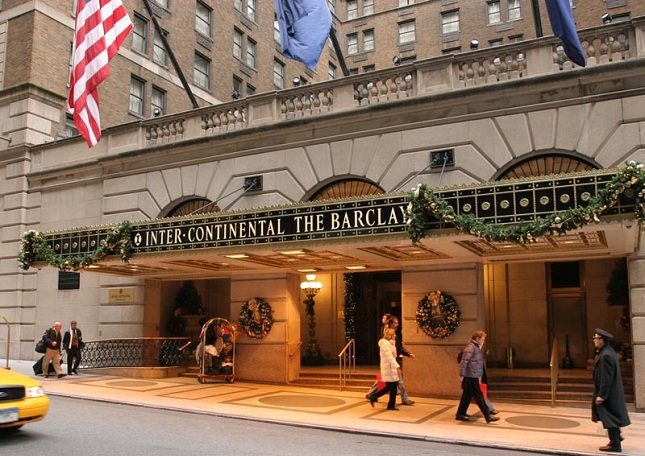 The longer version:
IHG Rewards was my dominant hotel loyalty programme for many years and my wife and I still had over 800,000 points between us until we did a major Six Senses redemption this month.
This is despite the fact that – by a huge margin – it has the worst elite benefits of any hotel scheme. How do you resolve this contradiction?
The fairest thing to say is probably this – if you are reliant on elite benefits (late check-out, free breakfast, suite upgrades, club access) to make the most of your stay, IHG Rewards is not the best option for you.
The joke is that you can get these benefits, but not via the loyalty programme. Anyone can book via a dedicated luxury travel agent like our partner Bon Vivant for the same price as booking direct. You will get free breakfast, upgrades, guaranteed club access and guaranteed late check-out at InterContinental, Kimpton, Regent and Hotel Indigo – benefits which IHG won't give to its most valuable customers. You can learn about IHG's luxury and lifestyle programmes here and here and the InterContinental hotels which give free lounge access via Bon Vivant are listed here.
Your elite card won't get you much at an InterContinental anyway. You need to pay for their Ambassador membership scheme.
Crowne Plaza hotels are better, and you may (note 'may') get an upgrade and lounge access if you are top-tier Spire Elite. A Holiday Inn or HI Express cannot offer you much more than a room on a higher floor or occasionally a larger one than booked. No free breakfast (except for Crowne Plaza guests upgraded to a club room), no suite upgrades and generally no room upgrades.
You will get a few hundred bonus points or a free drink and snack on each stay if you have status. This is a terrible deal at most hotels if you are Platinum or Spire Elite (being given a free Kit-Kat as a reward for being top tier is not exactly generous) but, arguably, it is a decent return for bottom rung Gold members, especially those who get it from the FREE IHG Mastercard. Hilton Honors Silver or Marriott Bonvoy Silver or Gold Elite – all equivalent tiers – don't get you any real benefits at all.
The irony is that IHG Rewards Spire Elite status has become increasingly difficult to earn as IHG continually reduces the categories of points which are elite qualifying. In normal years (2021 levels have been reduced) you would need to spend $7,500 (£5,250) excluding VAT to earn 75,000 base points. And, in return, you won't get much!
Does IHG Rewards have a problem?
Here is the problem which I believe is emerging.
Historically, IHG has basically said 'you won't get many benefits, but you will get lots of points and those will get you a lot of valuable free nights'.
The deal is unravelling from both sides.
From the earning point of view, IHG's promotions have been relatively weak – certainly no better than Hilton or Marriott – over the last couple of years. You won't have been racking up points as quickly.
From the redeeming point of view, it is a total mess. Without any cap to reward pricing, it is impossible to know how many points you need to earn to get a certain reward. We now have 4-star Kimpton hotels at 98,000 points or Holiday Inn Express hotels at 48,000 points – it wasn't so many years ago that IHG's most expensive InterContinental only cost 30,000 points.
The other problem with removing caps is that it removes outsized value from the programme. You won't find a $500 room over New Year selling for 40,000 points.
Flexible reward pricing isn't all bad
We have done the maths in various HfP articles and flexible reward pricing hasn't, oddly, moved the average value per point. It remains around 0.4p as this article shows.
In the past, the range may have been from 0.2p per point (cheap off-season night at a hotel in an expensive points band) to 1p+ (a peak night at a hotel at the top of its pricing band) with an average of around 0.4p.
Today, the range is more like 0.3p to 0.6p, with an average of 0.4p. The average person is no worse off, but the person who holds back on redeeming until they get a blockbuster deal suffers. Unfortunately, these people are usually your best customers.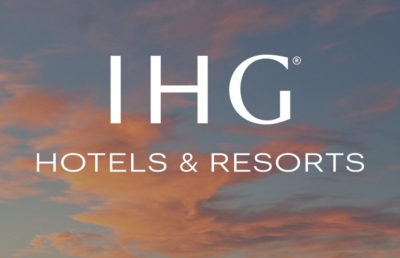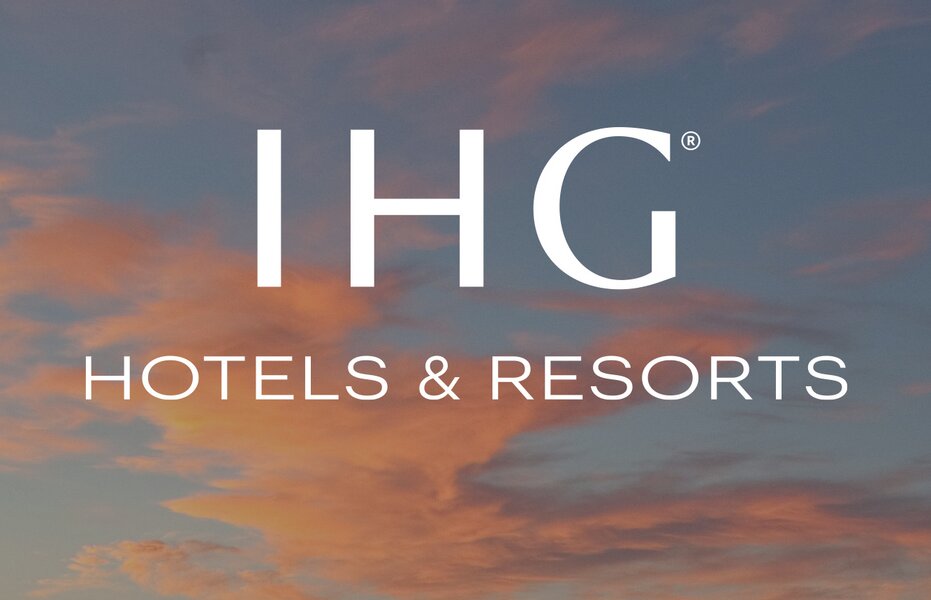 Where else does IHG Rewards have issues?
As I was writing this article, I was struck by the changes that had taken place since we last covered this topic in 2019:
ending of PointBreaks discounted redemptions
closure of the two UK credit cards
the removal of generous bonus point promotions
the move to revenue based redemptions
the failure to keep up with Hilton and Marriott in offering 'experiences' rewards
letting luxury travel agents offer clients free breakfast, lounge access, late check-out and upgrades whilst still not offering it to elite members
I am struggling to think of any aspect, at all, of IHG Rewards which beats its core competitors.
The benefits of Spire Elite are now totally out of kilter with the difficulty in obtaining it. Free breakfast should be a minimum. The potential for suite upgrades would be welcome, as would the opportunity to use additional points for club rooms or suites. I am very keen on Marriott's approach of offering better rooms on points at the time of booking for a small additional cash payment.
InterContinental has its own loyalty programme, Ambassador, which I wrote about here. This means that this brand tends to put a low value on IHG Rewards status.
Like Hilton and Marriott, the oldest brand in the chain – Holiday Inn – tends to have the oldest and dirtiest properties. There are some impressive new builds knocking around across all of the IHG brands though – you only need to look at the four new Heathrow hotels opened in the last few years (Crowne Plaza T4, Holiday Inn Express T4, Holiday Inn Bath Road, Staybridge Suites Bath Road) to see that.
IHG Rewards withdrew from Amex Membership Rewards a few years ago. This means it is harder to obtain IHG points without staying. You can, if necessary, transfer Amex points to Virgin Flying Club and then on to IHG but the 1:1 ratio is not great and these points no longer count for status.
The ending of PointBreaks killed off the best hotel loyalty scheme redemption promotion. Before it was axed, you would see 150 properties offered for just 5,000 to 15,000 points per night every three months. If you could plan a trip around them, you got a great deal. No longer.
IHG is lagging badly behind Hilton and Marriott in offering 'experiences' rewards. It would take them five years to put together a scheme which could compete with Marriott Moments and which could give the programme some buzz.
Finally, it is worth noting that most customer service queries are dealt with via a contact centre in the Philippines. This can make it very difficult at times to get a sensible response to any semi-complex issue.
Let's not forget the positive things about IHG Rewards
IHG Rewards retains some strong points due to the strength of its network. InterContinental generally has good properties in the major 'gateway' cities. The additions of Regent Hotels, Six Senses and Mr & Mrs Smith increase your options further. The Kimpton roll-out in Europe is finally gathering steam.
My last hotel stay before covid was InterContinental Porto. This is an example of what the brand does best – an expensive conversion of a historic city centre building into a luxury hotel which works for both business and leisure. We have seen the same pattern in Bordeaux, Lyon, Marseille etc in recent years. That said, losing the long-promised InterContinental Venice property to Radisson shows that all is not necessary well.
In the UK, Hotel Indigo is carving out a good position as your best option in 2nd and 3rd tier cities. If you are in, say, Durham and want a modern and reliable four star hotel with a bit of style, the Indigo will usually be your best bet. I was at the new Hotel Indigo Bath last week and it was very impressive.
The hotels often have a lot going for them. It's just a shame that IHG Rewards is now off the pace in virtually every way. It even fails on the simplest task of all – you no longer know what a reward night will cost when you come to redeem it, so you can't make any firm plans to earn the points you need.
---
IHG One Rewards update – August 2022:
Get bonus points: IHG One Rewards is offering bonus base points on all cash stays between 18th May and 31st August. You earn double points on your 2nd to 5th nights, triple points on your 6th to 14th nights and quadruple base points from your 15th night. Our full article is here. Click here to register.
New to IHG One Rewards? Read our overview of IHG One Rewards here and our article on points expiry rules here. Our article on 'What are IHG One Rewards points worth?' is here.
Buy points: If you need additional IHG One Rewards points, you can buy them here.
Want to earn more hotel points? Click here to see our complete list of promotions from IHG and the other major hotel chains or use the 'Hotel Offers' link in the menu bar at the top of the page.