What you missed on Head for Points last week
Links on Head for Points may pay us an affiliate commission. A list of partners is here.
Welcome to the Head for Points weekly newsletter, full of the latest Avios, travel loyalty and travel credit card news, hints and tips.
If you are not a subscriber, you can sign up to this free Saturday newsletter by filling in the form here. Please forward it to any friends or family who you think may be interested in improving how they travel. The newsletter also runs on the Head for Points website every Saturday.
(We also offer daily emails. You would receive each article in full on the day of release, so you won't miss any short-notice deals or offers. If you want to switch, create a fresh subscription to the daily emails via this form. You will then need to unsubscribe from the weekly email by clicking the 'Unsubscribe' link at the bottom of this newsletter.)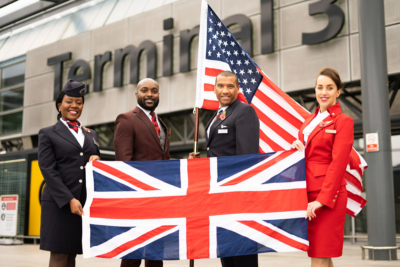 The latest travel and aviation news:
You may have heard that Amazon announced it would stop accepting Visa credit cards from January. What the mainstream media did not report on is why Amazon is making the change. Note that, whilst not publicised, anyone registered for Amazon Business will be able to continue using Visa credit cards.
If you're thinking about heading to the United States soon then you might find my immigration experience at New York JFK last week enlightening. The bottom line is that travel to the US is surprisingly easy.
Credit card news:
American Express Shop Small will be back next month, letting you earn £5 cashback on £15+ transactions at selected merchants.
British Airways news:
British Airways Executive Club functions were unavailable last weekend but after an on-and-off again Friday they should be back to normal today. Or perhaps not – functionality was coming and going (mainly going) during Friday ….
British Airways is trialling personalised boarding times at Heathrow …. but will it cause more trouble than it's worth?
Somewhat out of left field are the rumours that British Airways is preparing to launch direct flights to Indianapolis next year. You won't be surprised to hear that the Indiana General Assembly is likely to be behind the move with a hefty financial carrot.
British Airways seems to have killed the value in Gold Priority Rewards for Executive Club Gold members. The service lets you book ANY flight with Avios by paying twice the usual price.
Hotel news:
Here's how to convert Marriott Bonvoy points to Hilton Honors or IHG Rewards.
What is the UK's cheapest Marriott Bonvoy redemption like? Not bad, as Rhys finds out on his recent stay at the Moxy Aberdeen Airport.
Accor has launched a new 3x points sale covering its core brands in Europe.
Hilton is opening a new Mallorca hotel next summer.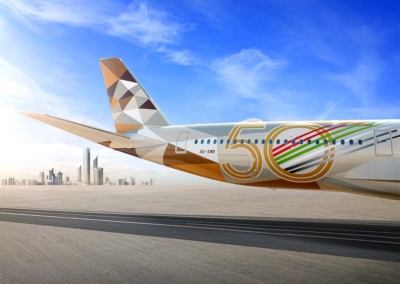 Other interesting bits:
Etihad's new business class seat, which it has put on its A350s, is almost identical to BA Club Suite! It is, to be fair, a very good seat.
Flybe says it will return in 2022 with a base at Birmingham Airport but details have yet to be revealed.
This week we've been doing a UK tour of airport lounges in assoiciation with Priority Pass. An overview of how Priority Pass works is here.
The first three reviews, from a series of five, covered:
Eastern is launching a year-round Gatwick-Newquay service.
Did you know you can earn American Airlines status just from credit card spend? Will this start a trend which will eventually spread to the UK?
We ran a behind-the-scenes look at how Qatar Airways designed the Qsuite by a former Qatar executive.
Vueling will start charging for larger cabin bags, Ryanair and easyJet-style.
Offers you missed:
A very aggressive business class fare from Stockholm to Bangkok for £798 on Air France and KLM dropped earlier this week.
Virgin Atlantic launched a flash sale to South Africa and the Caribbean – but don't worry, a Black Friday deal will launch on Monday.
You can see a list of other offers closing soon here.
See you next Saturday.