My 1p rule for picking the best 'Avios and cash' combination to book
Links on Head for Points may pay us an affiliate commission. A list of partners is here.
In my articles earlier this week on the (positive) changes to the British Airways American Express 2-4-1 companion voucher, I briefly mentioned my '1p rule' when it comes to working out which combination of cash and Avios is best.
Since we receive many emails from people who struggle to make sense of the different Avios pricing options, I thought I'd expand this into a separate article.
If your job involves dealing with numbers all day then you might find this a bit basic, but not everyone sees numbers in the same way.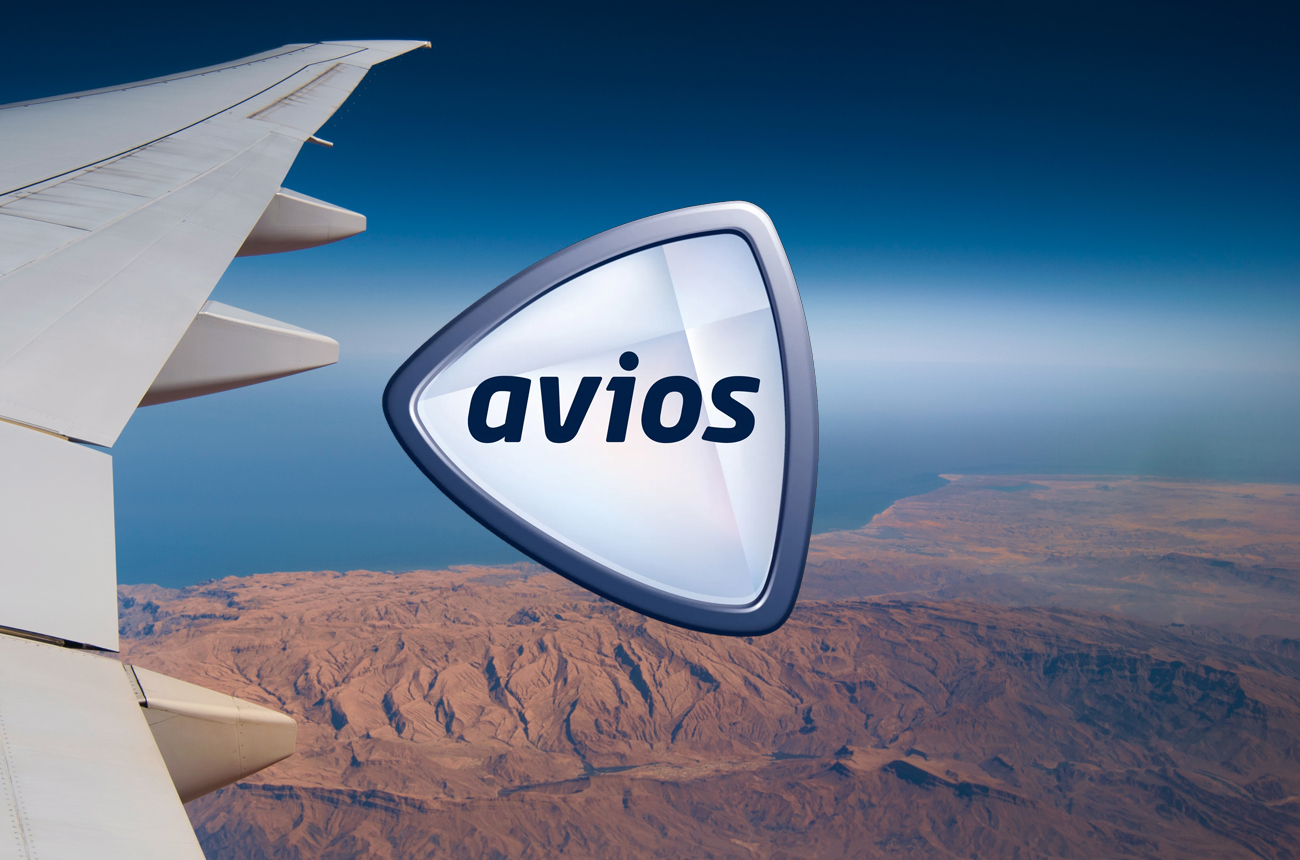 Which Avios pricing option is best?
When you're booking an Avios redemption, you will – unless booking certain partner airlines who do not allow it – be presented with something like this.
This example is for a Club Europe Avios redemption to Hamburg: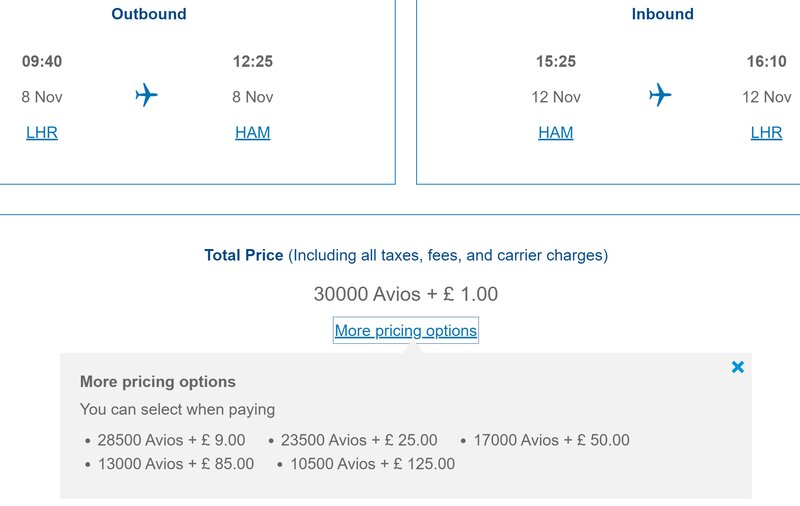 Your options are:
30,000 Avios + £1
28,500 Avios + £9
23,500 Avios + £25
17,000 Avios + £50
13,000 Avios + £85
10,500 Avios + £125
Which of these is best? The way I work it out is to assume that I value an Avios at 1p. In this scenario, the six pricing options above work out at:
This means, in my example, that the best option is '13,000 Avios + £85', the fifth on the list, although the last three options all offer similar value.
However, it is only the best choice because I used a 1p valuation for an Avios.
Is 1p the right valuation to use for an Avios?
The main reason I like to use 1p per Avios is that it is simple. I can do the maths in my head. Don't underestimate the value of simplicity.
I did a long article here on what an Avios point is worth. Personally, I have a spreadsheet of the 8 million I have redeemed since 2013 and based on my 'fair' value of each redemption I get to around 1.2p.
(What is 'fair' value? The fair value of a redemption flight, to me, is what I would realistically have been willing to pay in cash. I valued the Club World Mauritius flights we took last month at £1,750 each. BA would never have sold them so cheaply over half term, but potentially Emirates or Air France would in a sale. and I would have been willing to pay £1,750 in cash.)
It is VERY unlikely that your value of an Avios will be the same as mine at 1.2p. If you only redeem for 2-4-1 tickets then it will be higher – as we are a family of four, we don't generate enough 2-4-1 vouchers to book every ticket for every trip on a 2-4-1. If you only redeem for upgrades, it will be higher. If you only redeem for short notice European flights in Economy, it will be higher.
On the downside, the floor value of an Avios is 0.8p. This is the value you get if you turn them into Nectar points and head down to Sainsburys. It would be crazy to redeem for less than 0.8p per Avios of value when the Nectar option is there.
In reality, it doesn't make a lot of difference depending on whether you value an Avios at 0.8p, 1p or 1.2p. Note that:
if I used a value of 1.2p per Avios in my calculation, the 'best' option for the Hamburg flight remains as '13,000 Avios + £85'
if I used a value of 0.8p per Avios, the 'best' option only moves by one notch to become '17,000 Avios + £50'
You also need to consider 'replacement value'
There is another factor to think about which may impact which option you pick.
Whilst I may value Avios at 1p, I cannot buy them at that price if I suddenly find out that I don't have enough.
This means that it may make sense to use fewer Avios for my current booking in order to keep my supply high enough for the next redemption.
In the Hamburg example, based on 1p per Avios, the best three options are:
17,000 Avios + £50 = £220
13,000 Avios + £85 = £215
10,500 Avios + £125 = £230
It's possible, if my Avios pot was looking a little low, that I would choose the 10,500 Avios option. This is purely to retain more Avios in my account for future use, even though this is not the cheapest option.
(If you are Avios rich and cash poor, the opposite applies. With the three options above being of similar value, if you are 'cash poor' then the version which requires a £50 cash payment may be preferable. I would still avoid the option which requires £1 of cash because this is terrible value, despite the cash saved.)
Conclusion
Irrespective of the exact value you put on an Avios point – and you should also factor in your views on potential devaluation risk – I find that 'the 1p rule' is the quickest and easiest way to get my head around the multiple Avios pricing options presented.