What you missed on Head for Points last week
Links on Head for Points may pay us an affiliate commission. A list of partners is here.
Welcome to the Head for Points weekly newsletter, full of the latest Avios, travel loyalty and travel credit card news, hints and tips.
If you are not a subscriber, you can sign up to this free Saturday newsletter by filling in the form here. Please forward it to any friends or family who you think may be interested in improving how they travel. The newsletter also runs on the Head for Points website every Saturday.
(We also offer daily emails. You would receive each article in full on the day of release, so you won't miss any short-notice deals or offers. If you want to switch, create a fresh subscription to the daily emails via this form. You will then need to unsubscribe from the weekly email by clicking the 'Unsubscribe' link at the bottom of this newsletter.)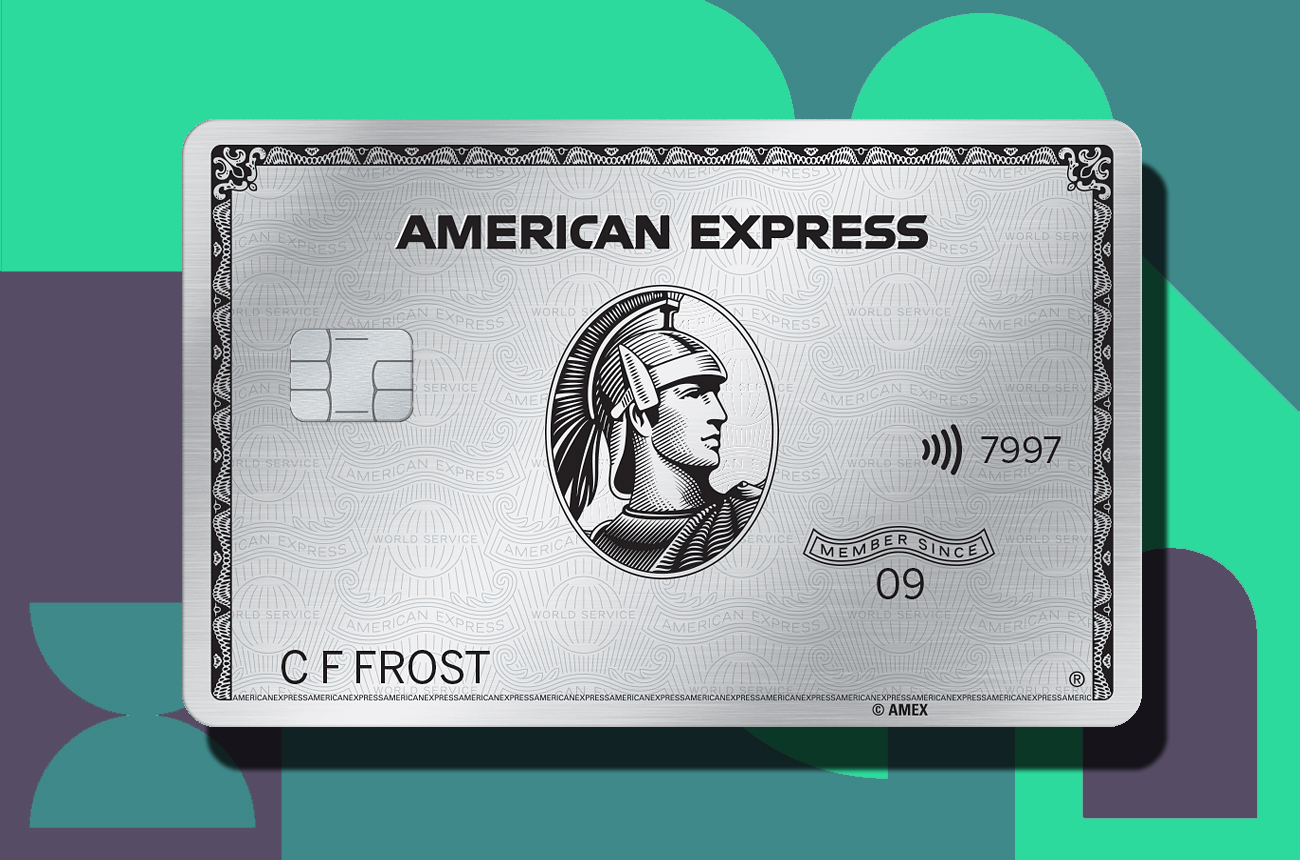 STILL RUNNING – Get a huge 60,000 points PLUS £200 travel credit, and great benefits, with American Express Platinum
Don't forget that American Express has recently launched an exceptional deal on The Platinum Card. The bonus is doubled to 60,000 Membership Rewards points which converts to:
60,000 Avios
60,000 Virgin Points
60,000 Emirates, Etihad, Flying Blue, Alitalia, Asia Miles, Delta, Finnair, Qantas or SAS miles
40,000 Singapore Airlines miles
120,000 Hilton Honors points
90,000 Marriott Bonvoy points
180,000 Radisson Rewards points
4,000 Club Eurostar points
….. and many other non-travel rewards.
Even better, American Express is throwing in a £200 travel credit too. Once you have triggered the 60,000 points (£6,000 spend in six months required) you will also be given £200 to spend at Amex Travel.
Whilst the annual fee is £575, this is refundable pro-rata if you cancel once you've banked the bonus.
Our main article on the '60,000 points plus £200 travel credit' bonus is here. Make sure you read the bit about whether or not you qualify for the bonus.
You can apply for The Platinum Card with the special bonus on this page of the Amex website.
In other news …..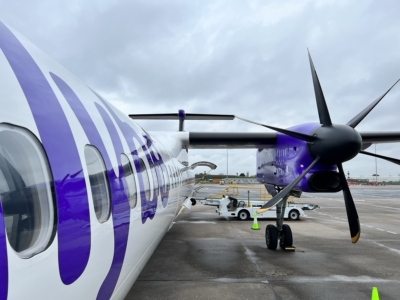 The latest travel and aviation news:
Flybe is the latest airline to drop flights from Heathrow to Leeds Bradford and has chosen to swap them for direct flights to Newquay instead.
Here's something odd. Marriott is rebranding virtually all of its UK 'Marriott' properties outside London to the Delta brand. What is this setting the scene for?
We compare Virgin Atlantic, British Airways and Norse Atlantic premium economy – which UK airline does it best?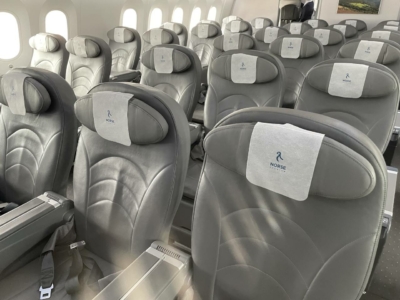 Avios and BA news:
British Airways opened a number of new routes for Summer 2023. Avios availability is wide open (or it was earlier this week!) on flights to the Maldives, Vancouver, Las Vegas and more.
British Airways adds flights to Grenoble, perfect for ski trips. Avios seats are bookable now.
Credit card news:
If you don't qualify for the current 60,000 bonus point offer on the Amex Platinum Card, you may qualify for a 40,000 point bonus when upgrading from your Amex Gold credit card.
Amex has added £200 worth of annual travel credit to the American Express Business Platinum Card as it raises the fee to £650. There are also extra bonuses if your company spends over £10,000 per month on the card. Our article is well worth a read as the £200 Amex Travel credit – which repeats every year – makes Business Platinum far more attractive.
Stuck on how to spend the 60,000 American Express Membership Rewards points bonus from the current Amex Platinum card sign-up offer? We take a look at the best redemptions.
We take a look at when it's worth paying an annual fee for a miles and points credit card. If you're one of those people who flatly refuse to pay a fee for a card, hopefully we can make you think again.
Here's an update for anyone who applied for our British Airways Prepaid Mastercard offer.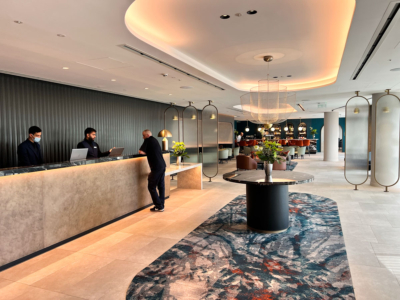 Hotel news:
Rob was in Norway last week and reviewed The Thief Hotel in Oslo. He managed to get 71% off his rate using an ingenious Choice Privileges trick.
Meanwhile, Rhys reviews the newly refurbished Hyatt Regency Stratford City – formerly a Holiday Inn. How does it compare?
Other interesting articles:
Our 'HfP in Mauritius' started yesterday, with a look at all the ways you can use miles and points to get to this Indian Ocean island. We will be running three hotel reviews over the coming days.
Plus, a review of the British Airways Galleries First in Gatwick's South terminal, as well as a review of the My Lounge in Gatwick North.
Rob tries out Norse Atlantic for himself, flying from London to Oslo in premium economy which is exceptional value on this short haul route. You can pay as little as £149 return for a seat with 42 inches of leg room.
Good news for anyone who needs to be in Central London as TFL announces when the Elizabeth Line will start through-running all the way from Heathrow to the East.
Here's one way to get low-tax redemptions using Virgin Points: book one-way flights from New York to Zurich on Delta. Availability is currently very good and you can beat $6 on taxes!
Qatar Airways has launched its latest sale to celebrate its 25th anniversary, with up to 25% off base fares and 2,500 bonus Avios per booking.
We speculate that Dublin could be the next city to see JetBlue's direct transatlantic services following an odd codeshare deal with Aer Lingus.
Here's how to get big savings on No1 Lounge passes. It's a useful deal for anyone flying through Gatwick (both terminals), Heathrow Terminal 3 or Birmingham soon.
Finally, Radio 4's "Inside the World of The Frequent Flyer" is worth a listen.
Deals you missed:
This week showed why it is worth checking Head for Points daily if you can. When British Airways launched new services to the Maldives, Vancouver, Las Vegas and Buenos Aires this week, it opened 14 Avios seats on EVERY flight on EVERY day for the next 355 days. We had an article up within the hour and our readers were able to book seats at peak periods on routes which are normally exceptionally difficult to book.
As one reader emailed us to say:
"I just wanted to say a big THANK YOU for the heads-up re. the release of BA flights on Avios for the Maldives, etc. As a result of your article, my husband and I were able to book business class flights to the Maldives in July next year for our 20th wedding anniversary! We've been trying to get business flights on Avios to the Maldives for years and we've never managed to time it right, but thanks to your email we've done it! I just wanted you to know how helpful and appreciated it was."
IHG auctioned Reading Festival VIP packages on Sunday, for 48 hours only. Someone got a great deal.
Our latest roundup of miles and points offers closing soon is here.
See you next Saturday!