The best miles and points deals we saw in 2012
Links on Head for Points may pay us an affiliate commission. A list of partners is here.
So, the end of 2012 is here. And, overall, it has been a good one for the miles and points collector.
The stand-out deal, without a doubt, was the Lloyds TSB Avios credit card promotion. There has never been another deal like this one, and it is hard to believe that we will ever see it again.
I earned a crazy 1.1m Avios from it, and some earned more than that.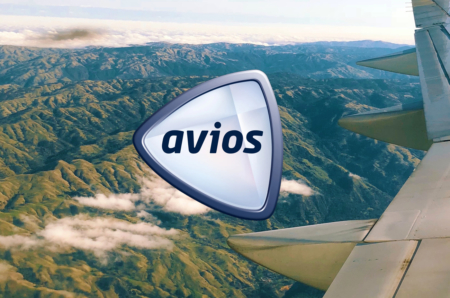 If you missed this, Lloyds offered 10 times the usual number of Avios for 3 months when you applied for their credit cards. This meant a crazy 12.5 miles per £1 on Sterling spend and 25 miles per £1 on foreign currency spend!
We timed our application to cover an expensive foreign holiday, and also booked a lot of (refundable) hotels and flights for the rest of the year. There was lots of fun to be had – for example, booking flights on non-UK websites so they priced in a foreign currency for the 25x miles.
In general, the Lloyds cards are aimed at lower earners than the BA Amex cards. Lloyds usually offered a bonus of around 20,000 Avios for signing up. I think they assumed that this deal would cost the same – someone who spent £1,500 over the 3 months would have got a similar bonus compared to getting a 20,000 Avios bonus up-front. Little did they know.
Initially, Lloyds was actually declining high earners for cards. All this did, though, was encourage people to apply in the name of low-earning partners or parents and then get a supplementary card on their accounts. They were also giving out low credit limits, so you had to clear the balance every few days and pre-pay your account for large purchases. (At one point, I had to visit a Lloyds branch with copious amounts of ID after our card was frozen following a prepayment.)
Fun and games. I have since discovered that it was Avios rather than Lloyds who footed the bill for the 10x bonus – sorry BA.
What else did we see in 2012?
The Club Carlson hotel promo caught the imagination in the Summer. They were offering 50,000 points for one stay, even at a super-cheap Park Inn. That was enough for 8,000 airline miles or a free night at their poshest hotels.  You could get the bonus up to 3 times per account across their different brands, although I stuck to Park Inn and stayed across 3 different Club Carlson accounts.  I had some quality days out in Watford Junction and Bedford checking in to cheap Park Inn properties!
Credit card bonuses, in general, are increasing. We saw the highest ever deal on the British Airways Premium Plus Amex (40,000 points in a targetted promo), a 30,000 point deal on the no-fee Amex Gold, a 40,000 point 'and your fee refunded' deal on the new Priority Club Black card, and the 50,000 point deal on the American Express Platinum.
These are still not as good as some of the American deals, but be grateful that you live in the second-best country in the world for credit card sign-up deals!  As I wrote here, there are plenty of cards offering sign-up bonuses worth over £200.
(It was also interesting to see Amex's aggressive press and TV campaign for the Gold card. They clearly believe that there is a broad market for 'miles and points' cards.)
Reward Flight Saver caught my imagination. I only paid for 2 BA short-haul segments all year. When I could get my seats for 9,000 Avios plus £30 in taxes, it seemed crazy to pay cash. I knew that my BA Gold status would only drop to BA Silver even if I credited zero flights to BA in the year, so I wasn't worried about losing status.
Tesco Clubcard bonuses started improving after a few weak years. This is almost certainly linked to their weakening trading in the UK and the need to boost sales. How else can you explain the 150 bonus points for buying £50 of gift cards, or 500 points for paying £5 to pre-order a video game? Even now there are CD's offering 150 points for a £3 purchase. With Tesco to BA transfer bonuses continuing to turn up, you can also be fairly certain of getting 300-360 Avios per 100 points rather than the usual 240 as long as you can sit on your vouchers for a few months.
Avios joined BAA WorldPoints as a partner. And, so far, has offered two transfer bonuses as well.
The end of bmi saw some good status match opportunities. Turkish Airlines matched my BA Gold card, and I now have Star Alliance Gold status secured until mid 2014.
airberlin joined OneWorld. This has led to some excellent 'very low taxes' redemption opportunities for your Avios, just as Abu Dhabi in business class (from Berlin) for 50,000 Avios + £48.
There were, of course, disappointments as well in 2012
bmi was acquired by BA. The Star Alliance airlines missed a once-in-a-lifetime opportunity to shape a deal which would have seen Virgin Atlantic merge with bmi and then enter into Star. Instead, we have seen Virgin announce a deal with Delta which will presumably see it entering SkyTeam (by far the weakest global alliance). Star Alliance is also now badly weakened at Heathrow, which gives BA less direct competition.
Long-haul BA fuel surcharges remained high. This is despite large falls in the oil price over the year. There is no justification for this.
American Express Platinum managed the amazing feat of putting up their fee by 50% and CUTTING their core benefit, free travel insurance, by adding various restrictions to who and what is covered. An attempt to increase its appeal by boosting their events programme seems to have fizzled out after a promising launch.
More airlines are starting to hold back redemption seats for their own customers. Singapore Airlines has done this for years, but it was less of an issue for UK flyers. Now, Lufthansa and Swiss are holding back lots of First and Business Class availability from their Star Alliance partners. If you don't have a Miles & More account, you will struggle to get premium seats on those carriers. It begins to make a mockery of being in an alliance.
What will 2013 bring?
However, there are a few clouds on the horizon. Hilton and Priority Club have made in harder to earn status from 2013. Some US airline schemes may be moving to a revenue model for earning and spending. What will replace BAA WorldPoints? More on this tomorrow ….