What do we expect from the loyalty market in 2013?
Links on Head for Points may pay us an affiliate commission. A list of partners is here.
Yesterday I looked at some of the highlights from the miles and points world in 2012. Today, it is worth looking ahead a little to 2013.
Avios
In general, the last couple of years have seen the balance of power in the business travel market swing back from the consumer to the corporates. Airlines have been ditching older planes and rationalising their route networks, so excess capacity is being taken out. BA's 'load factor' remains around 75% with budget carriers running at around 85% – not a bad result given the state of the economy.
That said, there are still spare seats to shift. Over the last 12 months we have seen Avios reward seats being released more gradually throughout the year, rather than in one lump 355 days before departure. We have also seen some aggressive sale discounting from BA, both for cash tickets and with the Avios '25% off' deal this year.
One thing we can (hopefully) say for certain is that BA will not be increasing the miles needed for Avios redemptions in 2013. These changes usually happen every 5 years or so, and we are only 14 months in from the last reset. It is also very unlikely, given their dependence on Tesco and credit card Avios sales, that they will start to restrict premium redemption seats to status card holders. So, expect no major changes.
There are rumours that British Airways will introduce 'lifetime status' in 2013.  Some hotel and airline schemes already offer this, most notably American Airlines.  And, of course, bmi had it as well.  There are many variants of how this may work – being Gold for x years (the bmi model), earning x Avios (the old American Airlines model) or Tier Points or earning x Avios just from flying (the new American Airlines model).  Let's see.  (If it is by Avios earned, whatever the source, I'm sorted!)
Within oneworld, Malaysian and possibly Qatar and SriLankan Airlines should officially join this year. This will open up even more redemption options to Asia and the Middle East.
And, of course, BA's first A380 and Boeing 787's will arrive in 2013.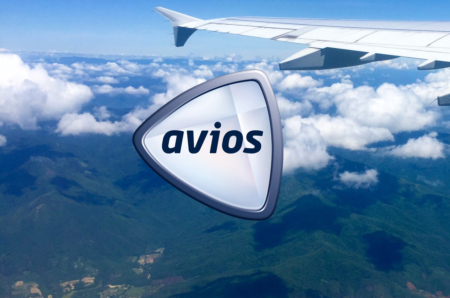 Virgin Atlantic Flying Club
2013 will be an interesting year for Virgin. We should know soon if they are joining the Skyteam alliance, which will give you a lot more options for spending miles. The launch of Virgin domestic flights will also bring a lot of new people into Flying Club.
With Tesco and Amex Membership Rewards transfers possible, Flying Club could be very attractive to a lot of us. However, for me, their crazy and unjust cancellation penalties on reward seats are unacceptable. You lose 25% of your miles if you cancel 7+ days from departure and a crazy 100% of your miles within 7 days (and travel insurance doesn't cover miles either).
Hilton HHonors and Priority Club
Both programmes have announced that it will be harder to obtain elite status in 2013. With PC, it will be a LOT harder – I would need about 5x the stays to remain Platinum!
The joke is that both schemes give you status via their UK credit cards. Why bother doing 30 Priority Club stays to earn Platinum when it come free with a £99 annual fee credit card?
This trend is even more extreme in the US, and its appearance over here is not positive. Paying customers should not be seen as less important than holders of your branded credit card!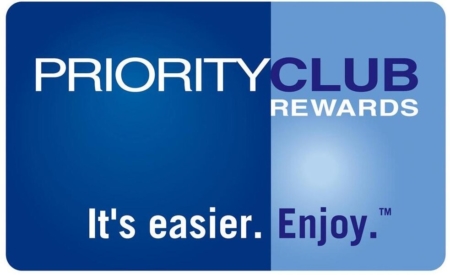 The rebirth of BAA WorldPoints
This is meant to relaunch soon, perhaps tomorrow, as Heathrow Rewards, or Heathrow Points. Hopefully there will be some good promotions attached!
Credit card bonuses
Has the sign-up bonus boom gone as far as it can? 'No' is the answer if you look at what some of the US cards offer. However, 20,000 miles still seems to be the limit for most airline cards – and that is still £150+ of value.
What I would like to see is a new card offering 2 miles per £1 for my spend. I still get this with Avios, via my grandfathered bmi MasterCard, and it is a very powerful incentive.
I would also like to see Virgin offer a 'proper' 241 voucher on their MBNA cards. (They currently offer a 241 on cash tickets, not miles tickets, for spending £7,500)
I am also crossing my fingers that Lloyds lose the contract to run the avios.com cards and it goes to MBNA. The difference in customer service will be unbelievable.
Look to the US ….
The big industry shake-up in 2013 is likely to come from the US. Delta and possibly one other airline are seriously considering moving to a revenue based frequent flyer scheme. Basically, you would earn miles based on your ticket price and, more importantly, spending miles would be based on the ticket price. A business class ticket would therefore theoretically cost 5 times an economy ticket, rather than the current 2x.
I won't bore you with the economic reasons why this approach is crazy. Basically, a decent loyalty scheme should encourage ALL customers to spend MORE – not just reward the highest spenders (who in this game are usually business travellers who have no choice of airline anyway).
Finally, what can you expect from Head for Points in 2013?
'More of the same' is the obvious answer.  I am very pleased with the way that this little site has taken off over the last six months and hope to build on this.
We won't be going above the current 2-3 posts per day, so don't worry about having even more to read.
I may – if I can be honest – introduce advertising during 2013. It is almost a downside of success, because the numbers become too meaningful to ignore. But we will cross that bridge when we come to it.
Thank you all for your support, and for the positive community feeling that has built up around the site. I have not censored or had to delete a single comment on the site so far, which I think speaks for itself.
Here's wishing us all a happy and well travelled 2013.