When BA compensation really doesn't hit the mark ….
Links on Head for Points may pay us an affiliate commission. A list of partners is here.
Sometimes you read something that makes you want to bang your head on the table and despair at the idiocy of the person who decided to write it. Such is the case of the treatment of the British Airways passengers who were locked in Venice Airport overnight last month.
As was widely reported at the time, delays in correcting a mechanical fault to a British Airways after it had landed in Venice meant that the cabin crew had exceeded their legal working hours for the day by the time it was fixed. As the pilots had not exceeded their working hours, the plane returned to London empty.
This occurred during the opening of the biennale art festival, with almost no available hotel rooms. The passengers were therefore forcibly locked in the airport overnight, with no access to food or water, apart from that available from the toilets. Blankets were provided, but passengers were not allowed access to their luggage. This meant, for example, no access to nappies or baby food for those with young children. When the airport reopened, €3 of credit per person was offered to buy breakfast. Passengers did not leave Venice until around noon the following day.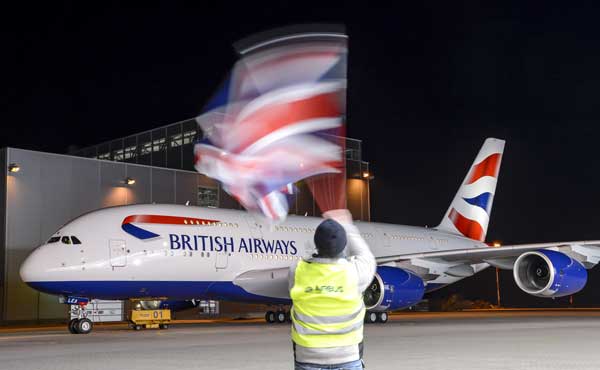 I was wondering at the time what sort of compensation BA would have to offer to the 140 people affected. For comparison, remember that we were offered £200 per person in Dubai over Easter (plus a five-star hotel, transfers and all meal expenses) to switch from Club World on the morning flight to Club World on the evening flight.
One of the passengers affected has posted details of BA's offer on Flyertalk. Frankly, it is shocking.
In return for being forced to sleep on the floor of Venice airport overnight, with no food etc, British Airways has offered £100 compensation. This is not even in cash – only BA vouchers are on offer, which can't even be used by a lot of the passengers, who are not UK based.
To be honest, this beggars belief. It is hard to even envisage the mindset of the BA customer relations person who decided to make such an offer. Even offering no compensation at all would have been less of an insult than £100 of BA vouchers.
Even £500 per person would only have cost BA £70,000. I don't know how much value they place on bad publicity, but they will run through substantially more than £70,000-worth before this is over.
The even greater irony is that, if it hadn't been for the opening of the arts festival, there WOULD have been enough hotel rooms in Venice. And the cost of those hotel rooms, plus food and transfers, would have come to a few hundred pounds per passenger anyway. BA is not even willing to give passengers the money they would have had to spend on them had they not been locked in the airport and made to sleep on the floor!