Is the easyJet Euro Currency Card worth a look?
Links on Head for Points may pay us an affiliate commission. A list of partners is here.
I wrote a long piece last week about the avios.com and British Airways 'cash passport' products. These are reloadable cards which can be used instead of credit cards for making payments abroad. I wasn't impressed.
Two people have asked me about the new easyJet Euro Currency Card, and whether this is worth a look.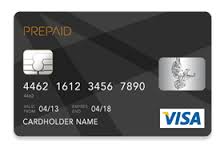 The home page for the easyJet Euro Currency Card is here.
The good news, I suppose, is that the card is not orange! The issuer is R Raphael, who also run the avios.com and BA cash passport cards.
This card is impressively free of fees. There is no transaction fee (as long as you buy items priced in Euros) and there is NO CHARGE for topping up the card using your debit card. (This compares to the 2% fee on the Avios cards.) You can also use a credit card, although there is a 2.5% fee – it is not clear if it would go through as a purchase or a cash advance.
There is also no fee for using the card at an ATM in Europe, although the bank you use may impose its own charge.
As the card is fee free, the only item to look at is the exchange rate. Putting in a test order, it showed a rate of £1 = Euro 1.1272. The spot rate was Euro 1.1567. This means that the spread is 2.3% – surprisingly decent.
However, looking at the same time at the American Express travelmoneynow website, they offered a rate of Euro 1.137 for a pre-ordered transaction, collected at the airport. Not only is this a better rate, but the transaction would be treated as a purchase if charged to an Amex-issued American Express card.
Now, of course, you may not want to carry cash around. However, pre-ordering cash from Amex will get your more for your money than getting an easyJet Euro Currency Card. You also have the issues around emptying out the easyJet card after your holiday.
Compared to using a miles and points credit card, the easyJet card is better value. All miles and points card charge a 2.75%-2.99% spread compared to 2.3% on this card. However, once you factor in the value of the miles and points you would also earn on the transaction, using a normal credit card would be a better deal.
If you really must have a prepaid currency card – perhaps to give to a young person who cannot get a credit or debit card – then this product does offer decent value for money. For the rest of us, though, I still don't see the point.