2013 in review – Part 2 – 'The Year of Devaluations'
Links on Head for Points may pay us an affiliate commission. A list of partners is here.
This is the second part of my look back at 2013.  Last time I touched on some of my personal travel highlights and looked back at some of the biggest promotions.  Today I want to look at the (unwelcome) trend of the year – devaluations.
A good loyalty programme should work both ways.  In return for your loyalty to them, I believe that you are owed some 'loyalty' in return – and that should mean no sudden detrimental changes.  In a broader sense, it should also mean no major changes at all – there is nothing 'loyal' about saving points over months or years only to have the rug pulled from under you with a huge devaluation.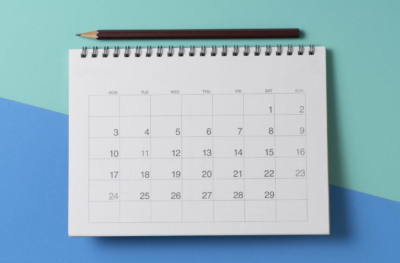 Hotel programmes
Let's start with the hotel programmes.  Pretty much every major scheme announced a devaluation this year. 
The winner of 'worst' devaluation depends on how you redeem.  If you prefer to redeem for luxury properties, then the Hilton devaluation in February set some new benchmark.  Top hotels jumped, in some cases, from 50,000 points to 95,000 points overnight.  What was laughable was that even the owners of some top Hilton properties complained, because redemptions fell off a cliff and the hotel relied on them to fill their rooms.
Hilton also raised the number of nights and stays required to reach Gold and Diamond.  The biggest jump was for Gold, which went from 16 stays to 20 stays.
For those who prefer to redeem in mid-scale hotels, the IHG Rewards Club / Priority Club devaluation was worse.  Whilst InterContinental redemptions remained at 50,000 points, cheaper hotels in big cities were pushed up sharply.  This led to a similar sort of madness – who would redeem 35,000 points for a Holiday Inn Express in London when the InterContinental Park Lane is only 50,000?!
More importantly, IHG made it almost impossible to retain Platinum purely from hotel spend by only counting 'base spending'.  You now need to spend $4,000, pre-tax, in their hotels to reach Platinum – or spend £99 on the fee for the Priority Club Black credit card.
Marriott and Hyatt carried out a devaluation by stealth.  Both chains added a new 'top category' of redemption – with a new points level – and shuffled the other hotels around, generally upwards.  Marriott (read here) was more aggressive than Hyatt (read here), although Hyatt also cut back their fantastic '6000 points for a 4-night suite upgrade' award.
Club Carlson did not devalue.  However, they blotted their copybook by slashing the conversion rate to airline miles overnight, with no warning.  Similarly, Starwood did not devalue either.  They did increase the 'cash' element of 'cash and points' redemptions, but the upside of this was that (theoretically) more hotels would now offer these.
Part of the problem is the inflationary pressure caused by credit card bonuses in the USA.  Whilst UK residents cannot apply for these, we suffer because we get caught up in the inflationary aftermath.
Hyatt, for example, after having avoided all credit card deals for years, suddenly launched its own US card (with a sign-up bonus of 2 free nights) and became a transfer partner for Chase and their credit card points.  In the US, people are now swimming in Hyatt points via multiple Chase credit card sign-up bonuses.  In Europe, the ONLY way to earn Hyatt points is very slowly, via stays.
At least UK residents can apply for the IHG Rewards Club credit card, which comes (£99 version) with free Platinum status.  Outside the UK and US, Platinum status now requires $4,000 of pre-tax in-hotel spend.
Airline devaluations
The airlines have been well behaved this year, at least in Europe.  (In the US, there have been some nasty devaluations, with an expected AA one to come following the US Airways merger.)
Avios pushed up Reward Flight Saver fees by another £5.  That was offset by the benefits of Qatar, Malaysian and (coming soon) SriLankan and US Airways joining the oneworld alliance.
Virgin Flying Club cut the number of miles needed for economy redemptions AND cut taxes.  You will now pay over £100 less per person than the same economy redemption booked using Avios – and use a few less miles as well.  Initiatives like 'Combi Fare' also show that Virgin is not letting BA make the running on innovation, and scrapping their archaic and draconian cancellation policy was a real step forward.
Flying Blue cut the taxes required for economy redemptions, but this was outweighed by ludicrous increases to business class redemptions.  Most serious flyers have abandoned the scheme already, though.
Miles & More didn't do much, but effectively stopping redemptions in Swiss First Class is a shame.
Transfer bonuses have been harder to come by, though.  This is an effective devaluation if you regularly use them.  The last Tesco to Avios bonus was July 2012, although there was a Virgin one this year.  The last three Amex to Avios transfer bonuses have been targeted, and the bonus has dropped – the last one offered just 20% to most people.
For me, the biggest upside was Emirates Skywards becoming an Amex partner, although I admit this is a minority interest!  This offset the annoyance of Jumeirah being dropped, although oddly it remains a partner for the Amex International Dollar / Euro Cards.
Conclusion
As you can see from the above moves, loyalty schemes are not really a two-way street.  As the economy picks up and occupancy rates (hotels) and load factors (airlines) improve, redemption opportunities will be tougher than they were.   That said, good deals will always be there for the taking, if you know where to look.  The aim of Head for Points is to point you in the right direction!
Tomorrow, in the last part of this look back, I take a look at the credit card scene in 2013.