This is the third of our overview series of the main hotel loyalty schemes.  Each scheme will be covered over two posts.  One will list the basic facts of the scheme, the other will be my subjective view of what is of particular merit.
Hyatt Gold Passport is the smallest of the global hotel loyalty schemes.  It covers 535 hotels globally under the Park Hyatt, Grand Hyatt, Hyatt, Hyatt Regency, Hyatt House, Hyatt Place, Hyatt Vacation Club and Andaz brands.  The Gold Passport home page is here.
What is the geographic spread?  You will struggle to find a Hyatt in the UK.  There is one in London and one in Birmingham, plus an Andaz in the City.  The chain is expanding – Andaz hotels are popping up in Europe and Hyatt reflagged hotels in Nice and Cannes last year.  The budget Hyatt Place chain is coming to Heathrow in 2015.  Germany is particularly strong.  More importantly, the hotels Hyatt has are generally excellent.  Park Hyatt is the most luxurious hotel chain that is run by a multi-brand group.
Do I use them?  Yes I do, because they are very good hotels.  I have stayed at the Grand Hyatt Berlin, Park Hyatt Vendome Paris, Park Hyatt Hamburg and Park Hyatt Zurich for cash in recent years (Zurich just a few weeks ago).  My wife uses the Park Hyatt in Hamburg when visiting her head office.  I have had some spectacular redemptions in Asia over the years using the 'suite upgrade' rewards which required just 6,000 points.  If they had more properties, I would use them more.  My current plan is to try to get a 'cash and points' stay at the new Andaz in Amsterdam if I can get over there this year.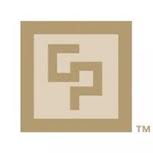 Elite membership levels
Platinum – requires 5 stays or 15 nights.  Benefits are 15% bonus on base points, room on a higher floor or slightly larger than booked and free internet.
Diamond – requires 25 stays or 50 nights.  Benefits are 30% bonus on base points, club access, room upgrade, free breakfast, 4pm late check-out on request, points or food and drink amenity per stay and free internet.  You also receive four free suite upgrade vouchers to use on paid stays.
Diamond status with Hyatt is generally seen as very attractive, primarily due to the guaranteed club access and the four annual suite upgrade certificates.  These can be used for stays of up to seven nights each.
Suite upgrades are NOT an elite benefit unless you are a Diamond using a suite upgrade certificate.
Hyatt has a good reputation for giving you your elite member benefits even if you have booked through a third party such as Expedia.  Your stay will still not earn points for the room rate spending, however.
The full list of elite benefits is here.
Hyatt Gold Passport does offer lifetime Diamond status.  However, the target of 1m base points – requiring $200,000 of hotel spend and 10 years membership of Gold Passport – is exceptionally high.
If you have status with Hilton, Marriott, IHG or Carlson, you can have a 60 day trial period of Diamond status by requesting a Diamond Challenge.
Earning points
Hyatt Gold Passport gives 5 points per $1 spent, plus any elite bonus.  See the Hyatt site here.
Hyatt runs regular promotions.  However, these usually require at least five nights during the promotional period to generate a bonus.  See our 'Hotel Promos' page for any current offers.
Spending points
Following the 2013 devaluation, redemption rates for hotels run from 5,000 points in Category 1 (the cheapest properties, mainly old US hotels) to 30,000 points in Category 7 (just seven properties globally).
There are no discounts for extended stays.
There are no blackout dates.  If a standard room can be bought for cash, it is available for points.
For a roughly 30% points premium, you can book a room with club access at a participating hotel.
A 5-star 25,000 point Category 6 redemption would typically require a Platinum member to spend $4,300.  This is almost 250% more than Club Carlson would require for a top hotel.  Unlike Hilton, which has a similar premium, Hyatt promotions tend to be less generous so it is harder to reduce this spending target.
Points expiry
Hyatt points will expire after two years of total inactivity on your account.  This policy started in January 2014.  Before this, points did not expire.
This article explains the easiest ways to stop your points expiring.
Can you upgrade using points?
Yes.  Hyatt allows you to upgrade to a suite or club room using points.  A suite will cost 6,000 points per night whilst a club room is 3,000 points per night.  You need to book a room at Best Flexible Rate to upgrade, and must book the equivalent of a 'deluxe' rather than 'standard' room.  Each hotel defines this differently and you will need to call Hyatt to book this.
Are 'cash and points' redemptions available?
Yes, from January 2014 Hyatt is offering 'cash and points' rooms.  These are explained more fully in this post.  They represent a good deal, although hotels are not obliged to offer them, even if 'all points' reward nights are available.  Anecdotal evidence so far suggests that availability is good.
Airline redemption options
Hyatt Gold Passport points can be transferred to a large number of airlines including Avios.  The transfer ratio of 2.5 : 1 is not bad.  However, given that you can get a one-night upgrade to a suite for just 6,000 Hyatt points, I would use them for that.  Hyatt points are tough to earn and should not be transferred to airline miles unless you are sure you will never use them for a room.
Can I earn Avios directly without collecting points?
Yes, see ba.com here.  You can earn 500 Avios per stay by showing your British Airways Executive Club card at check-in.  You will not earn any Hyatt Gold Passport points.  However, you must still be a member of Hyatt Gold Passport in order to do this.
Credit card partnerships
Can you get elite status with a UK credit card?   No
Is there a Hyatt Gold Passport credit card in the UK?  No
Is Hyatt an Amex Membership Rewards partner?  No
Bottom line – the only way for a UK resident to obtain Hyatt points is to stay in their hotels.  That is a very radical approach in 2014!
Purchasing and transferring points
You can buy Hyatt Gold Passport points for $24 per 1,000 via this link.  This is not cheap, but can actually represent a bargain if using the points for a suite or club room upgrade (6,000 and 3,000 points per night).
Points can be transferred to other members by filling in this form here and emailing or faxing it to Hyatt.  There is no charge for this.
My opinion
Read my other post today for my overall opinion of Hyatt Gold Passport.