Why I love the new United Club (Priority Pass) lounge in Terminal 2
Links on Head for Points may pay us an affiliate commission. A list of partners is here.
This is my review of the United Club lounge in London Heathrow Terminal 2.
(EDIT:  As of May 2015, Priority Pass is no longer accepted at this lounge – or indeed any United Airlines lounge worldwide.)
With the Aer Lingus lounge closed when I headed to Dublin last week, I decided to try the United Airlines Club lounge.  This is my review of this impressive new lounge.
This is the allocated Priority Pass lounge.  If you have a Priority Pass via American Express Platinum with unlimited free lounge visits, that will also get you in.  You CANNOT get in using the Lounge Club passes that come with American Express Gold – unless Lounge Club has simply failed to update their website.
First, the bad news.  The lounge is in Terminal 2B.  This means that you need to take the tunnel from the main terminal.  There is no train.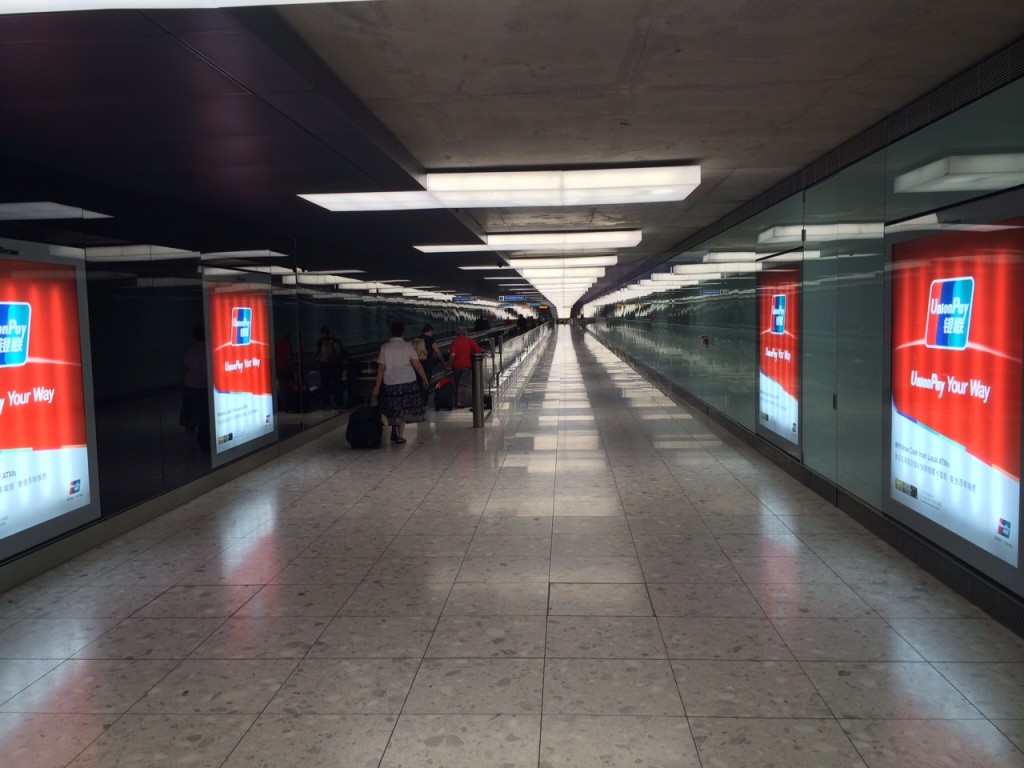 It is actually even further than it looks because it dips down at the end and carries on!
It is worth the effort though.  Here are the bar, the longest in the airport apparently: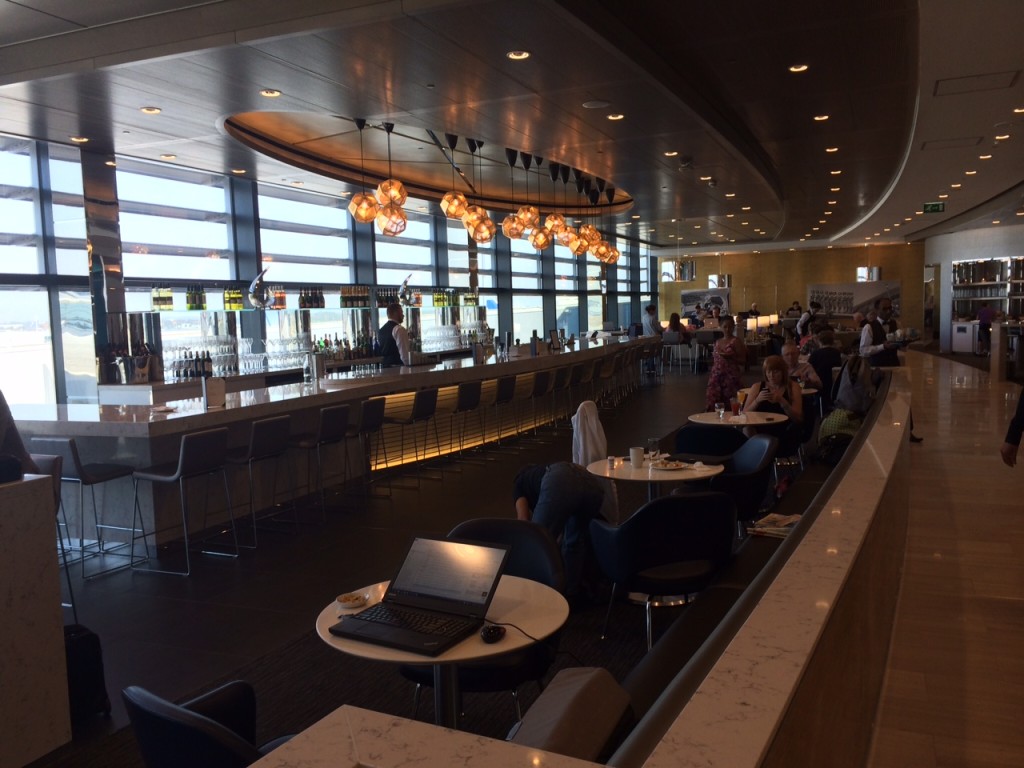 It was amusing to hear the receptionists having to explain to American guests that the bar was actually free – a rather stunning concept to anyone who has ever used an American airline lounge.
There is a full bar menu including a cocktail list and champagne: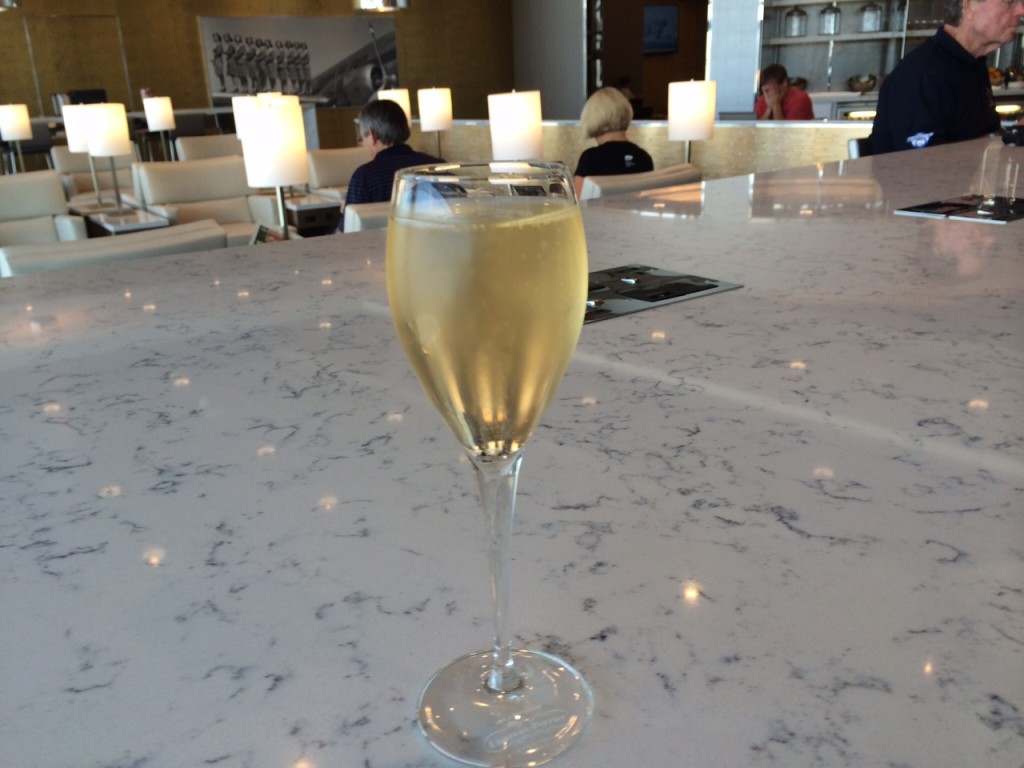 From your seat you can survey the main lounge area – the full lounge is about five time bigger than the area you see here: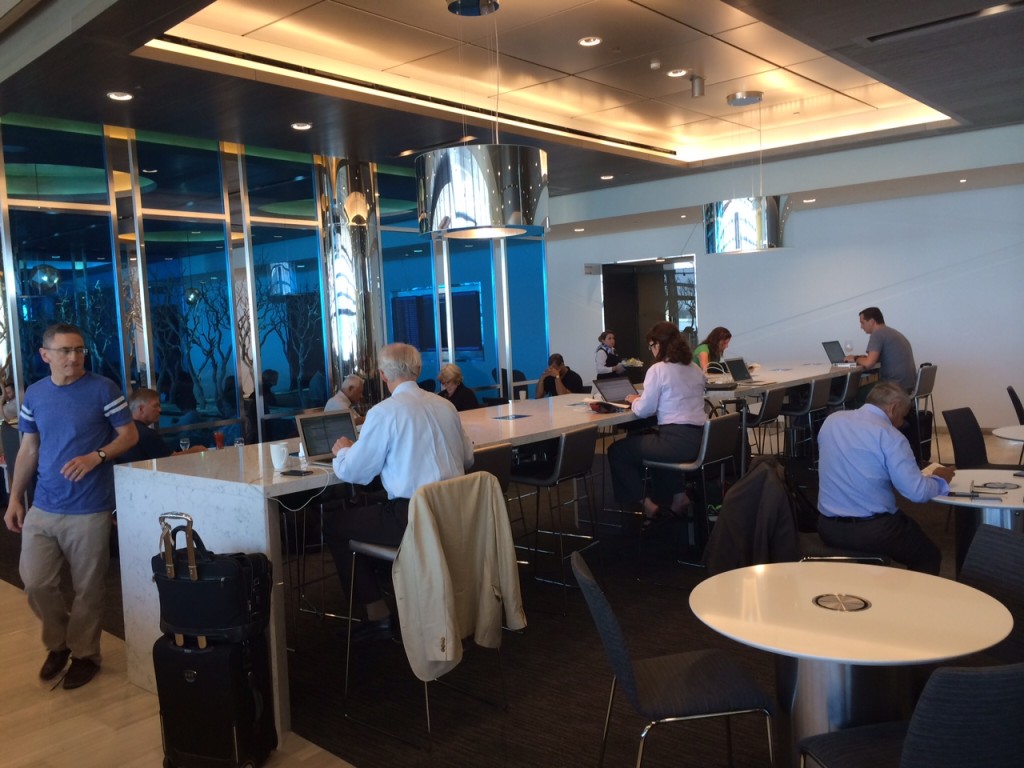 …. and there is a library area off to the right: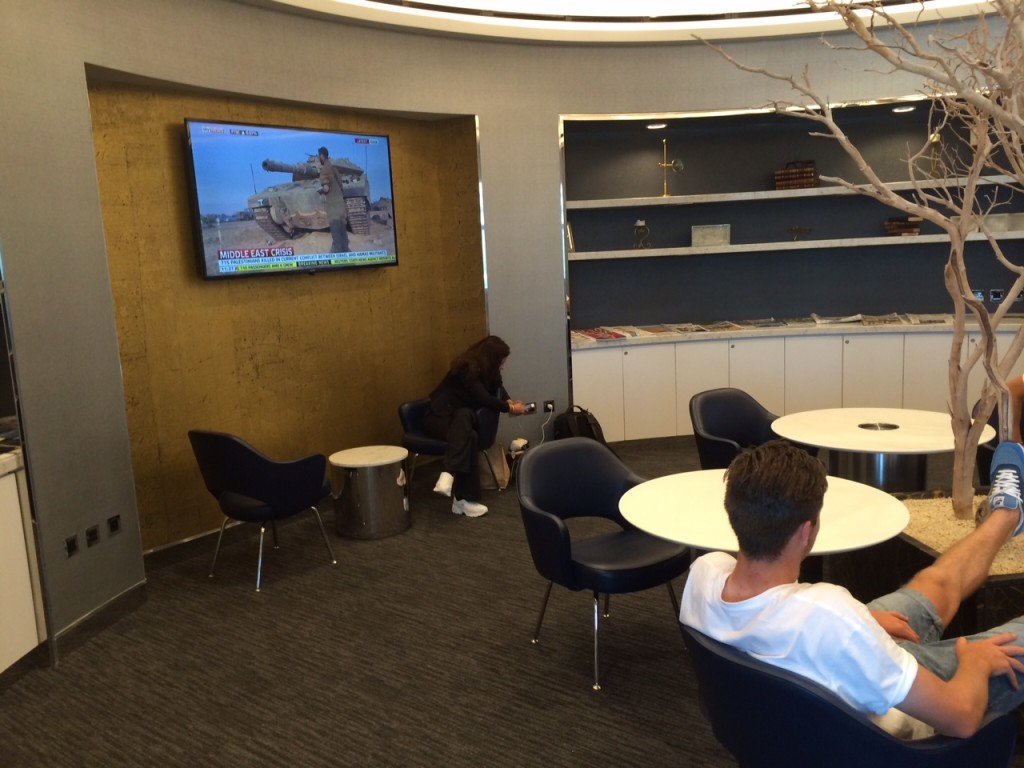 Attractive wall art ….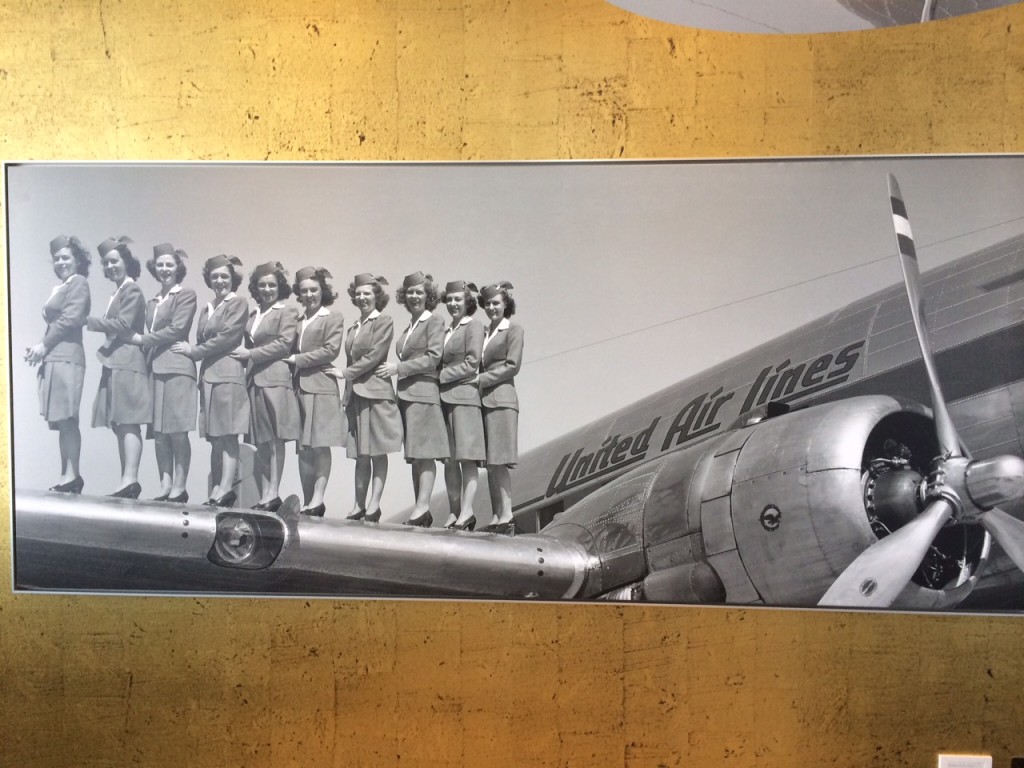 …. but a massive shame about the view which is blocked.  You can see the main Terminal 2 building in the distance – that is how far you have to walk!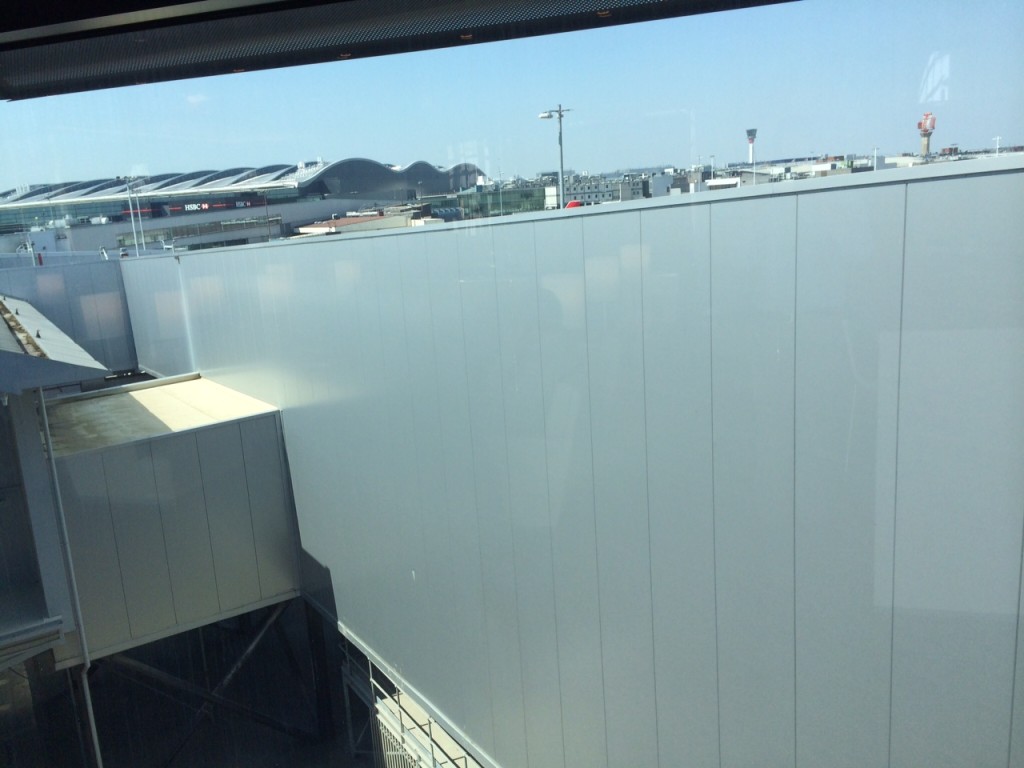 Let's talk about food.  If you like food, you'll like the United Club lounge.  They have hot food: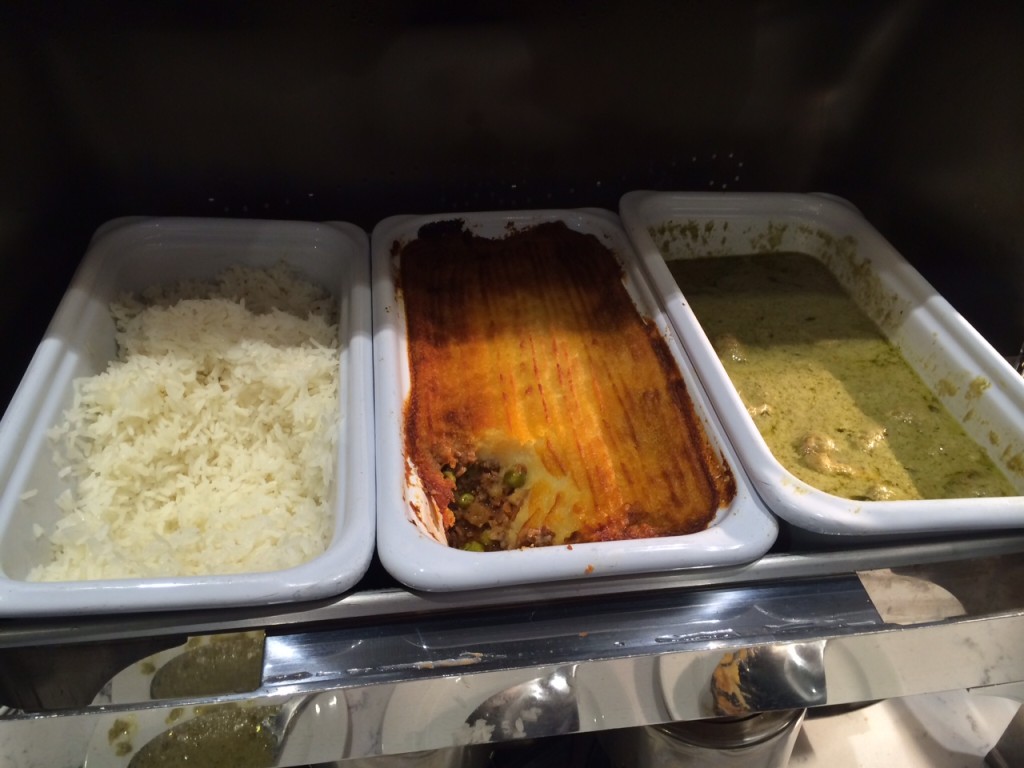 … and more hot food …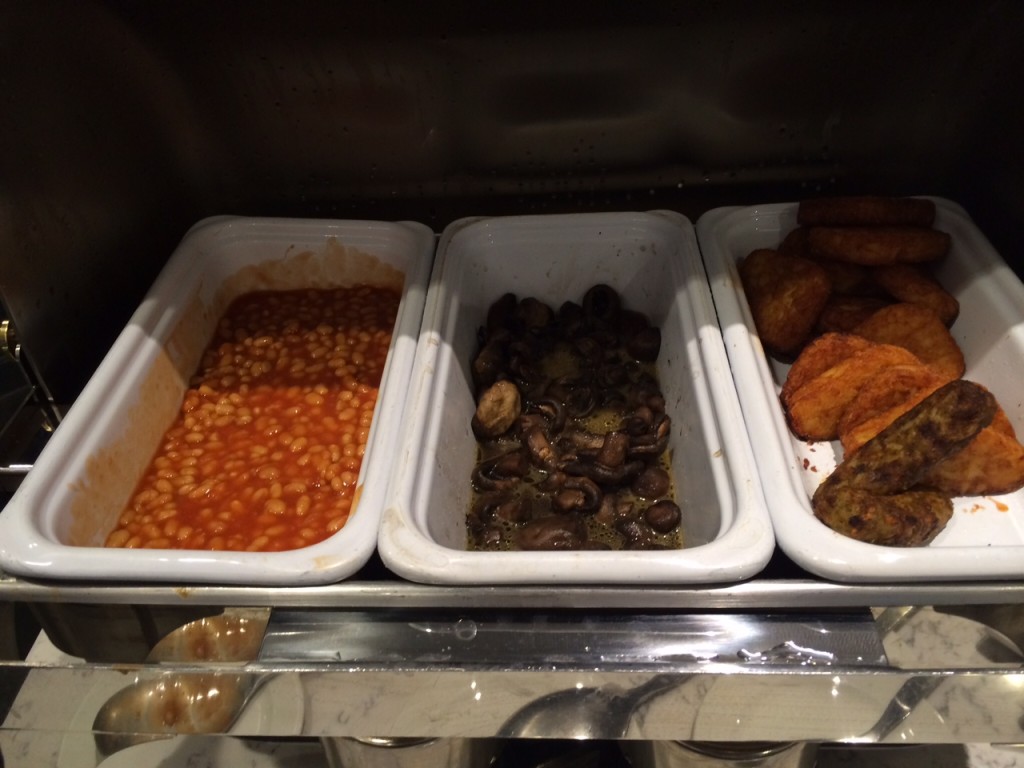 … oh, and more hot food ….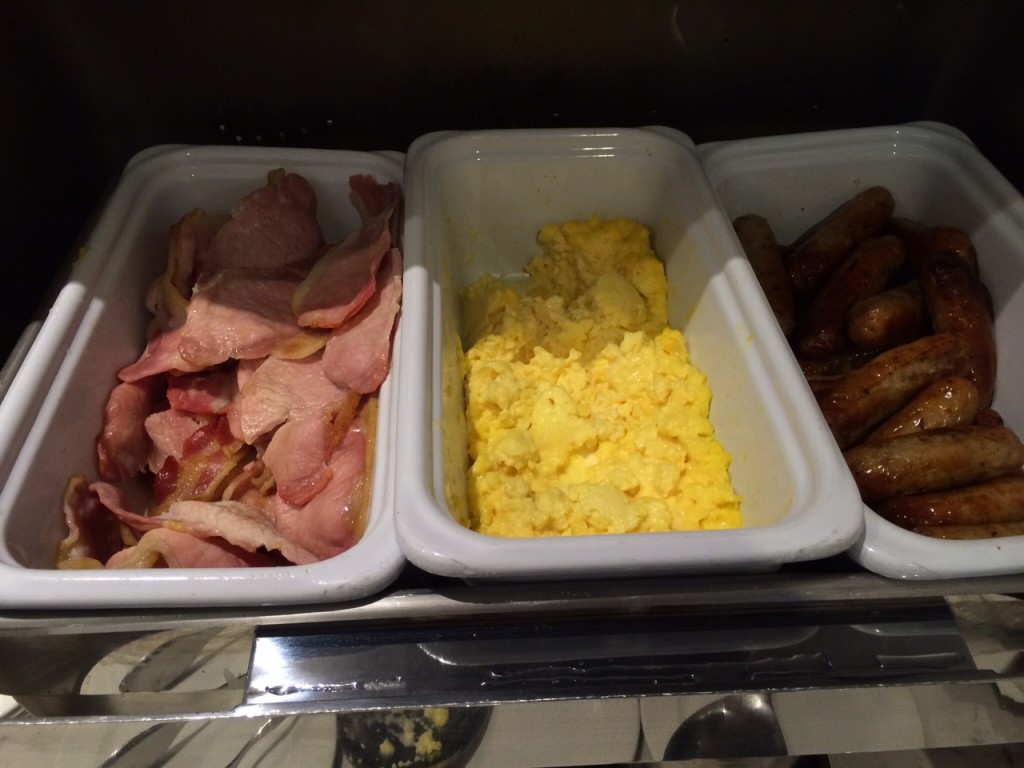 … oh, wait, I've found even more hot food ….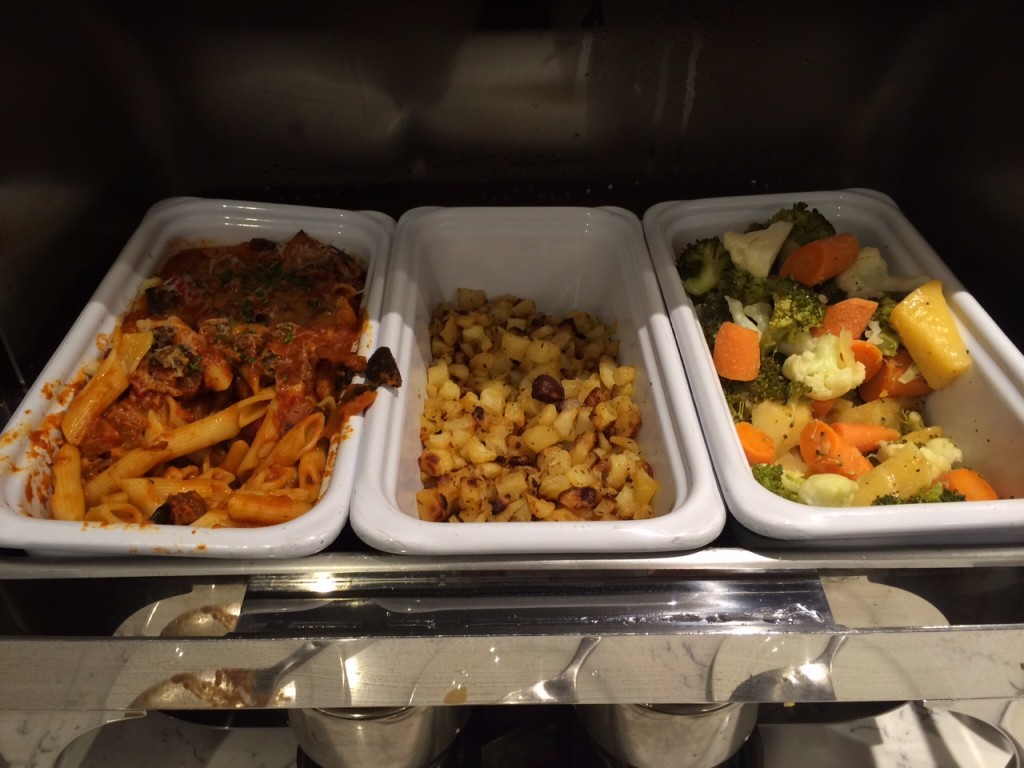 Prefer cold food?  You're in luck: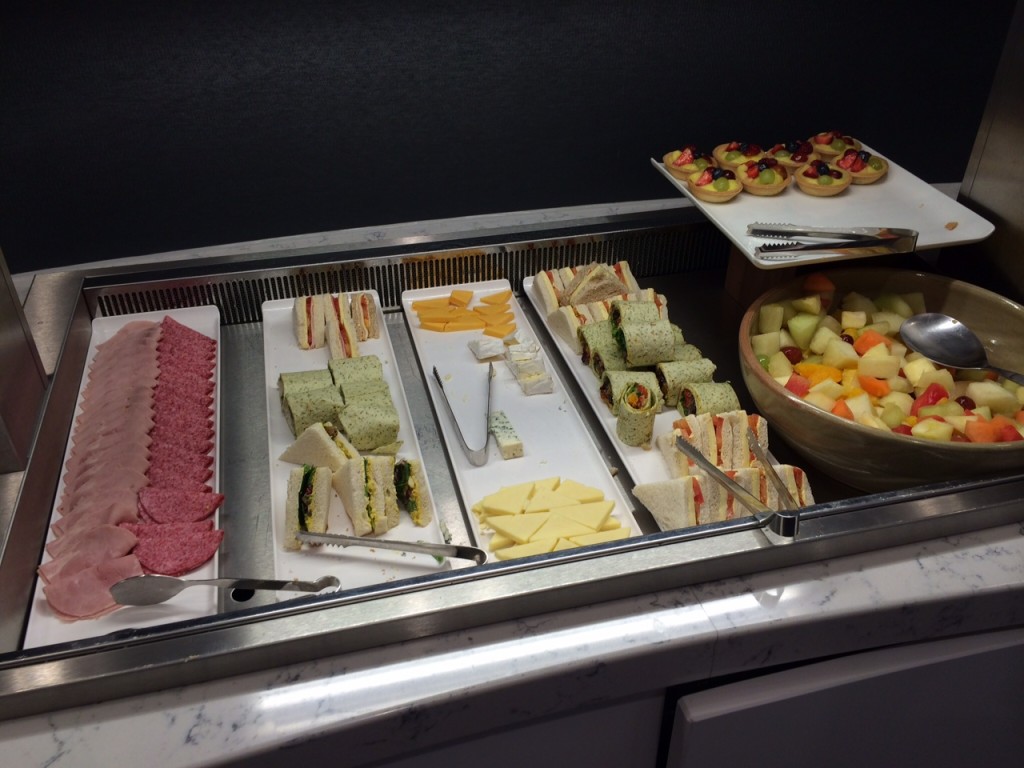 … and …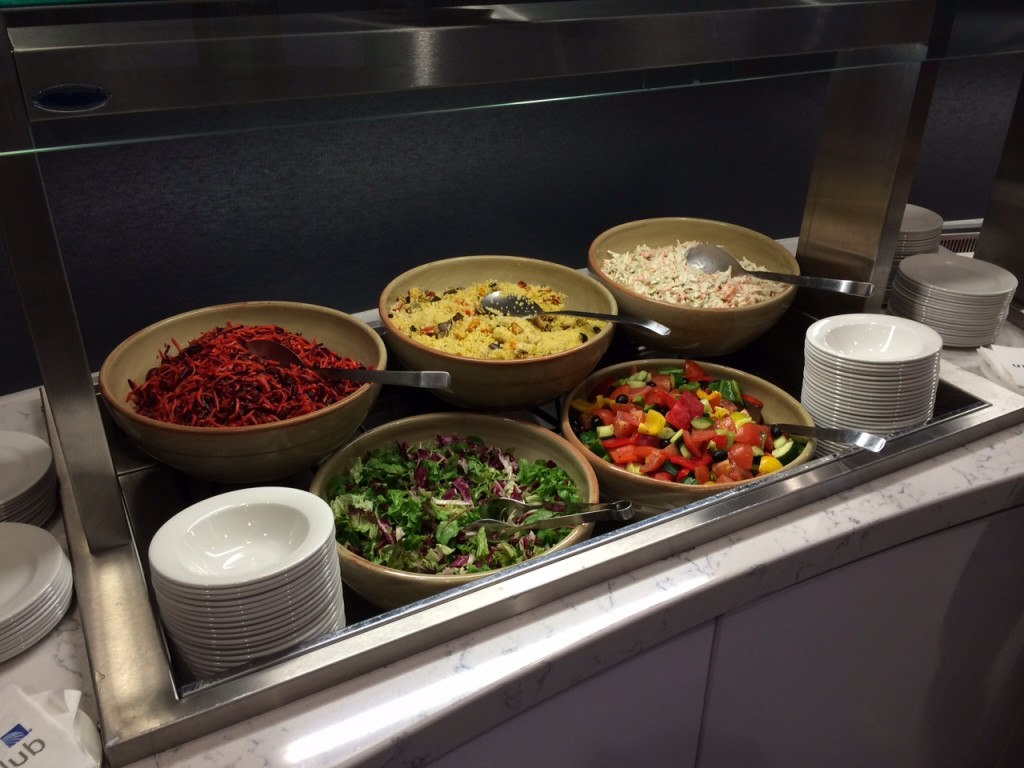 …. with no shortage of dressings: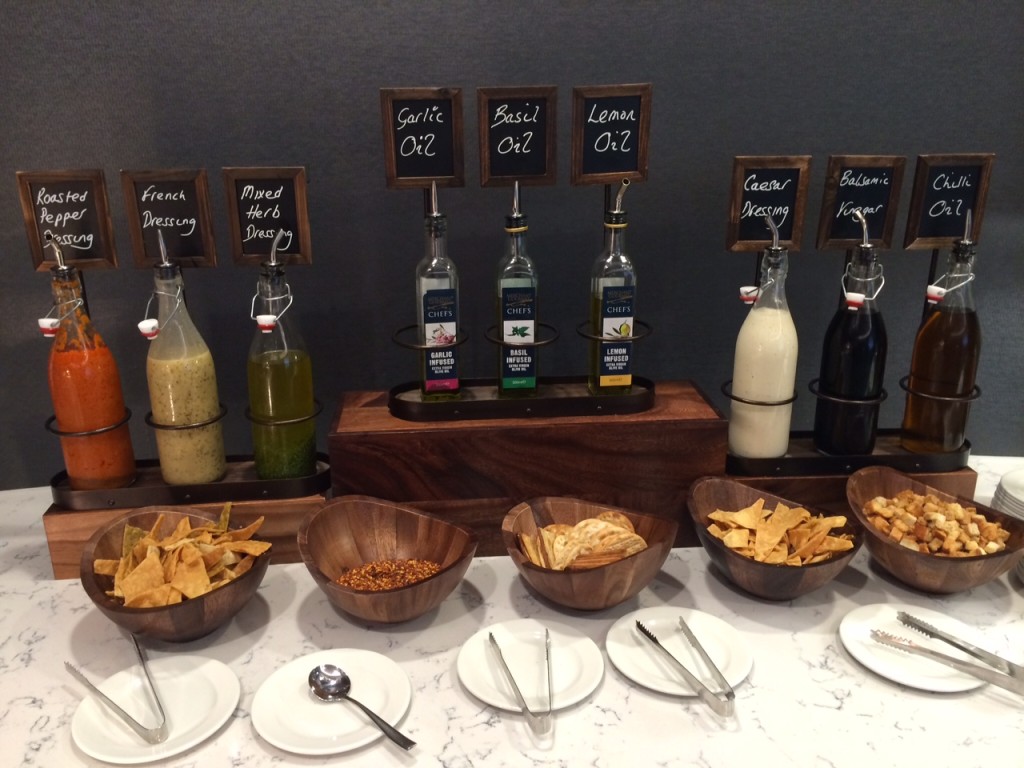 So, where's the catch?!
There are no PC's in the lounge.  I know, I am old fashioned, but I do like to use a proper desktop in a lounge rather than relying on an iPad.
More importantly, the lounge was pretty busy when I was there.  Remember that Terminal 2 is only running at about 30% capacity at the moment.  When all of the other airlines move across it could get pretty painful.
Finally, you need to factor in 30 minutes transfer time.  It will take you 15 minutes to get there from 2A and 15 minutes to get back.  If you check in less than 90 minutes before departure then forget it, unless your flight is departing from 2B.
Apart from the transfer time, this lounge is a real coup for Priority Pass and I recommend giving it a try when you use Terminal 2.  It is worth noting that – at least so far – the other third-party lounge in Terminal 2, Plaza Premium, is NOT accepting Priority Pass cards so United Club is the only option.  I will write more about Plaza Premium later this week.