My review of the Plaza Premium lounge in Heathrow T2 (with photos)
Links on Head for Points may pay us an affiliate commission. A list of partners is here.
This is my review of the Plaza Premium lounge in London Heathrow Terminal 2.
This is part of our series of reviews of airport lounges across the UK.  You see all of the reviews here.
All of the Plaza Premium lounges at Heathrow are featured on their website here.
I revealed last weekend that the Plaza Premium lounge in the new Terminal 2 at Heathrow had joined Priority Pass and Lounge Club.  I didn't know this when I arranged to have a private tour of the facility last week, but the timing could not have been better.
The Plaza Premium lounge is in the main terminal building on the ground floor, so you need to head downstairs after clearing security.  As well as offering paid-for entry (£38 + VAT for 2 hours), it is also being used as a temporary facility for SAS and Turkish Airlines until the Lufthansa lounge opens.
Access is also available to holders of various Asian credit cards (Plaza Premium is a predominantly Asian brand) as well as Airport Angel cardholders.
The lounge is big – bigger than it initially seems, because the spa, bedrooms and shower rooms are hidden in a separate area which requires you to go left instead of right from the reception desk.
The Plaza Premium lounge has no natural light so the designers cleverly decided to go with a  low-lit Asian feel rather than using excessive amounts of artificial light.  Whilst I feel a bit strange writing this, it feels almost romantic – which is not something you often say about airport lounges.
This romantic atmosphere is bolstered by the lack of people.  There were never more than 10 guests in the facility at any one time during the two hours I was there.  I expect this to change now that it is accepting Priority Pass.
The bar
… is as good a place to start as any.  Here is a key point to note – you do NOT get unlimited free drinks here.  Depending on how you get in, you will receive vouchers valid for a couple of glasses of whatever.  There is also no champagne available.
This compares unfavourably with United Club in the 2B satellite (also Priority Pass) which has the longest bar in Heathrow and serves unlimited free champagne and has a (free) cocktail menu.  It is also goes against the alcohol policy in pretty much every other UK lounge.
It certainly looks classy though: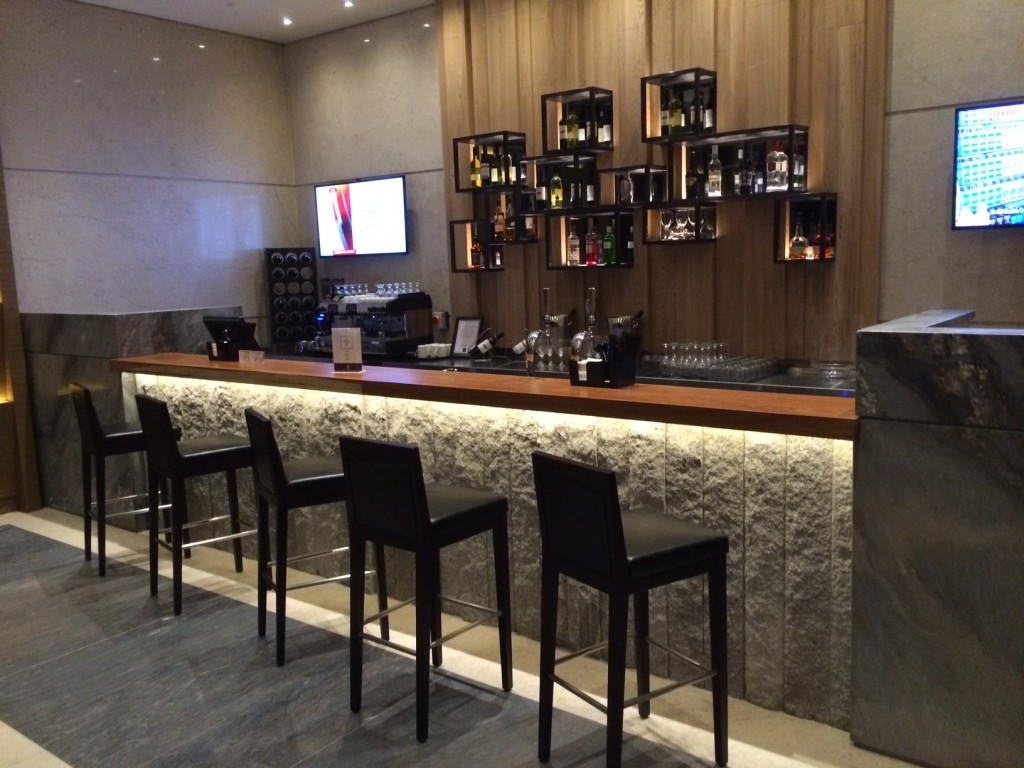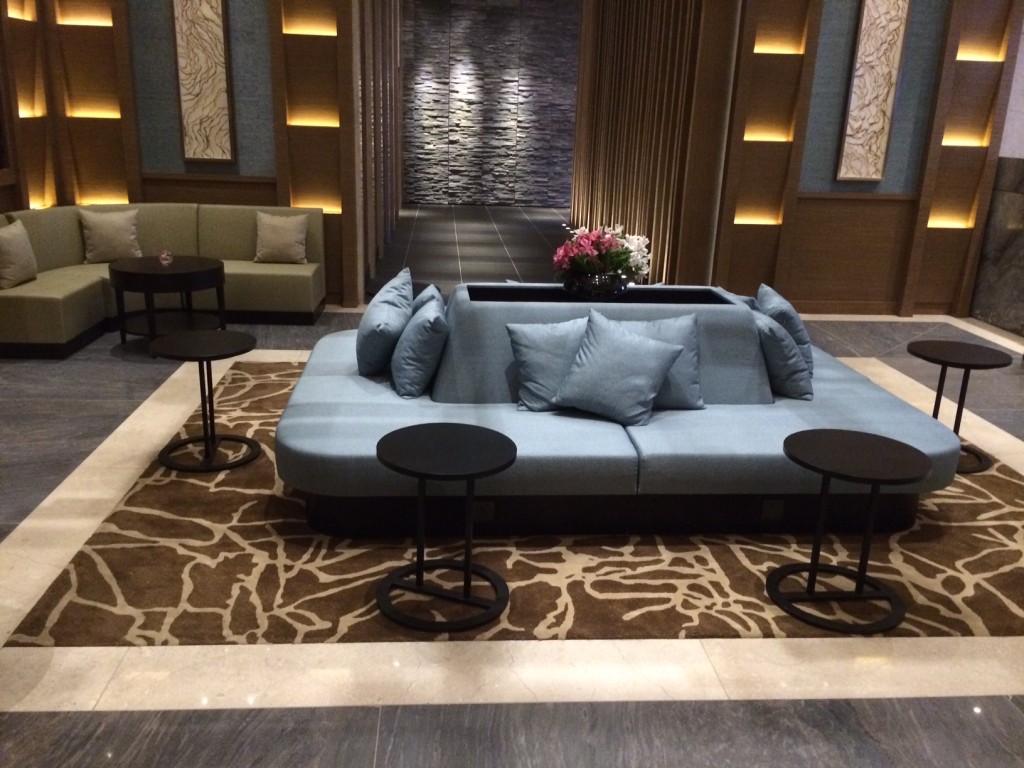 The lounge area
Here are a couple of general shots of the main lounging and dining area.  There is also an alcove in one corner with a TV.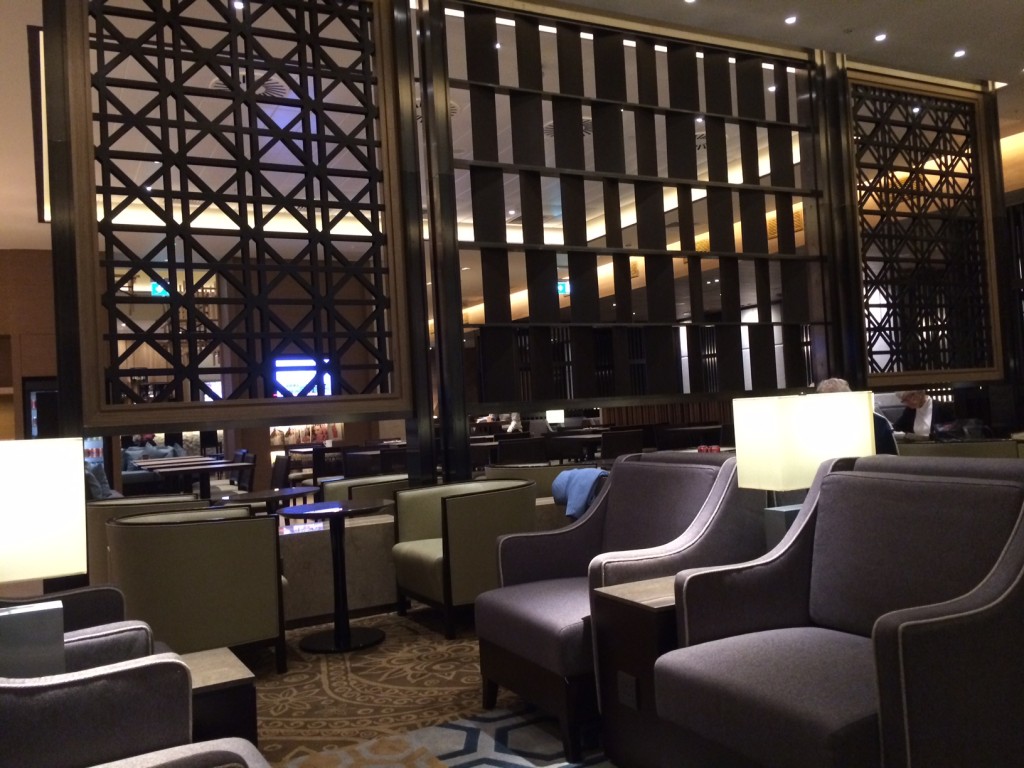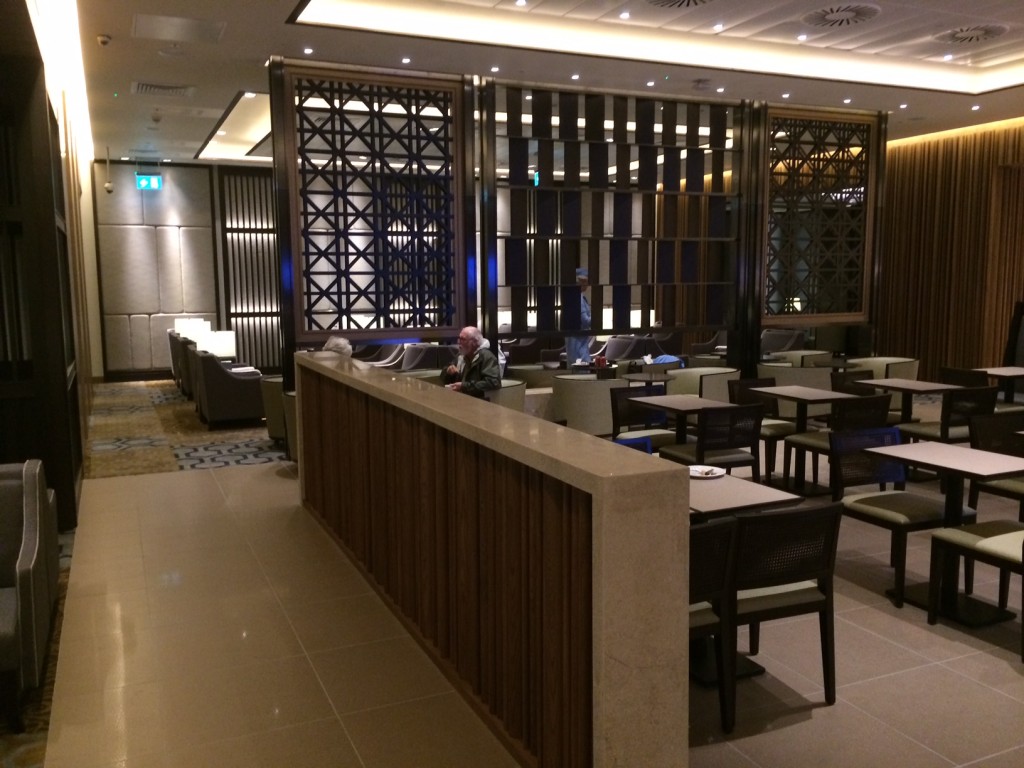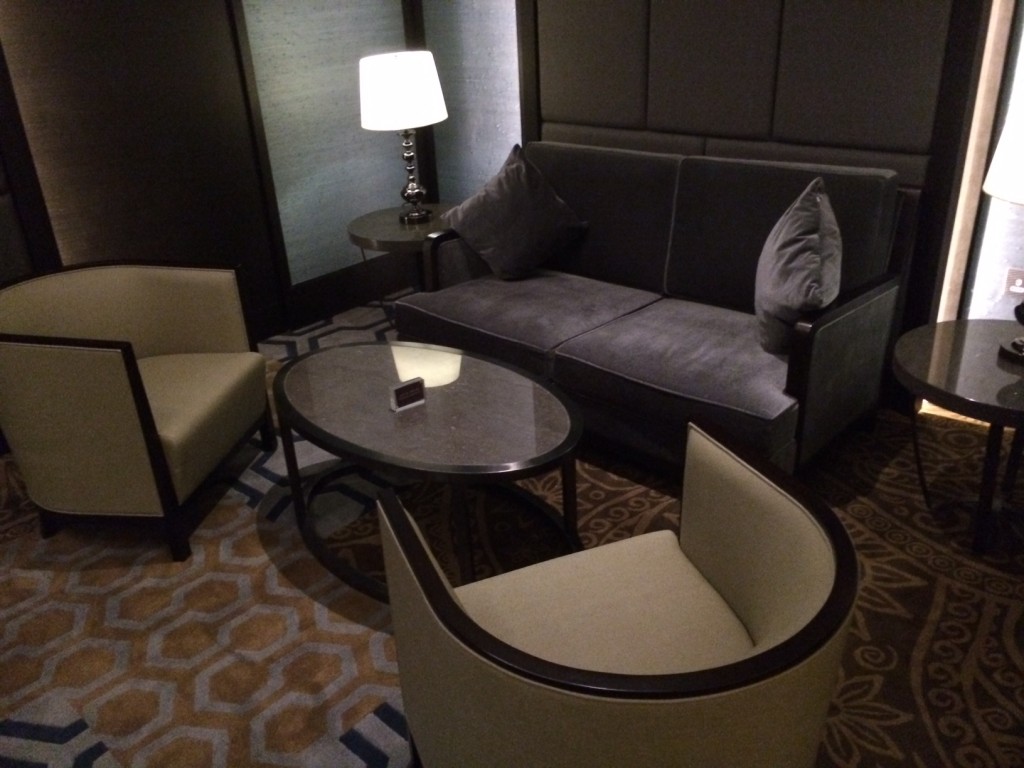 It is pretty low on magazines and newspapers – no worse than most third party lounges but only a fraction of what you find in the British Airways lounges in Terminal 5.  They do have a number of computers to use: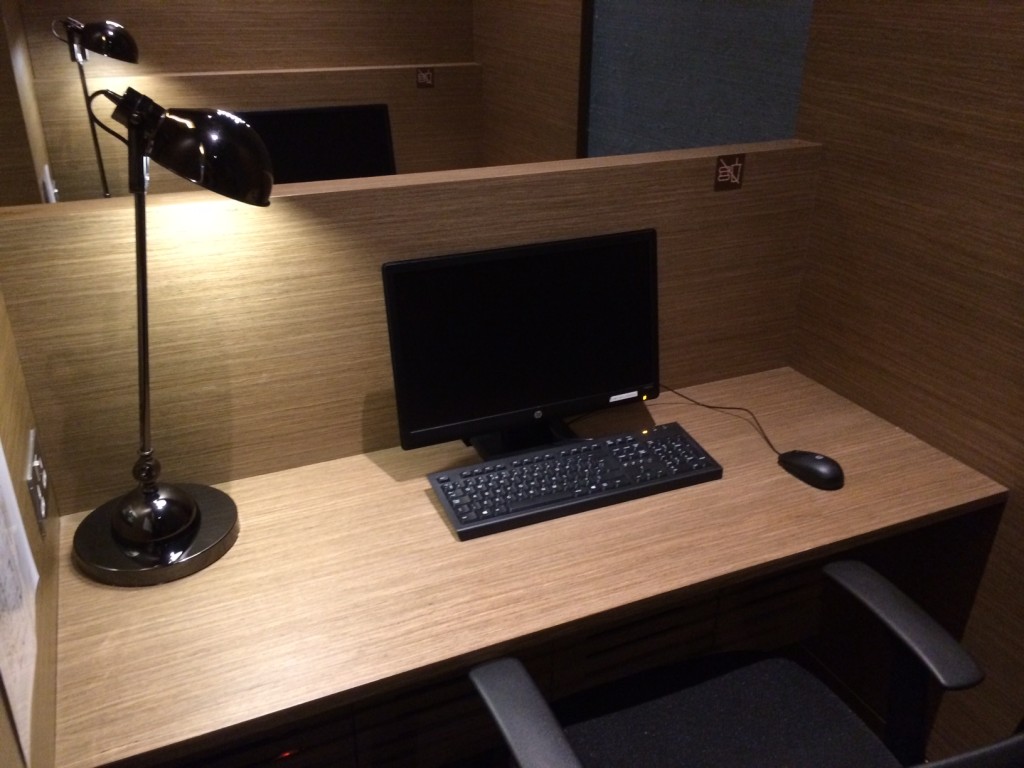 …. although wi-fi is troublesome.  It has free wi-fi but the signal does not reach every nook and cranny of the lounge.
The food selection is pretty good.  As well as the pastries and salad in the photo below, there are a number of hot dishes on the buffet as well.  I had some impressive chicken legs with an Asian-style dressing.  There was also a Thai green curry-based soup.  For some reasons, presumably security related, you have to use plastic knives alongside steel spoons and forks.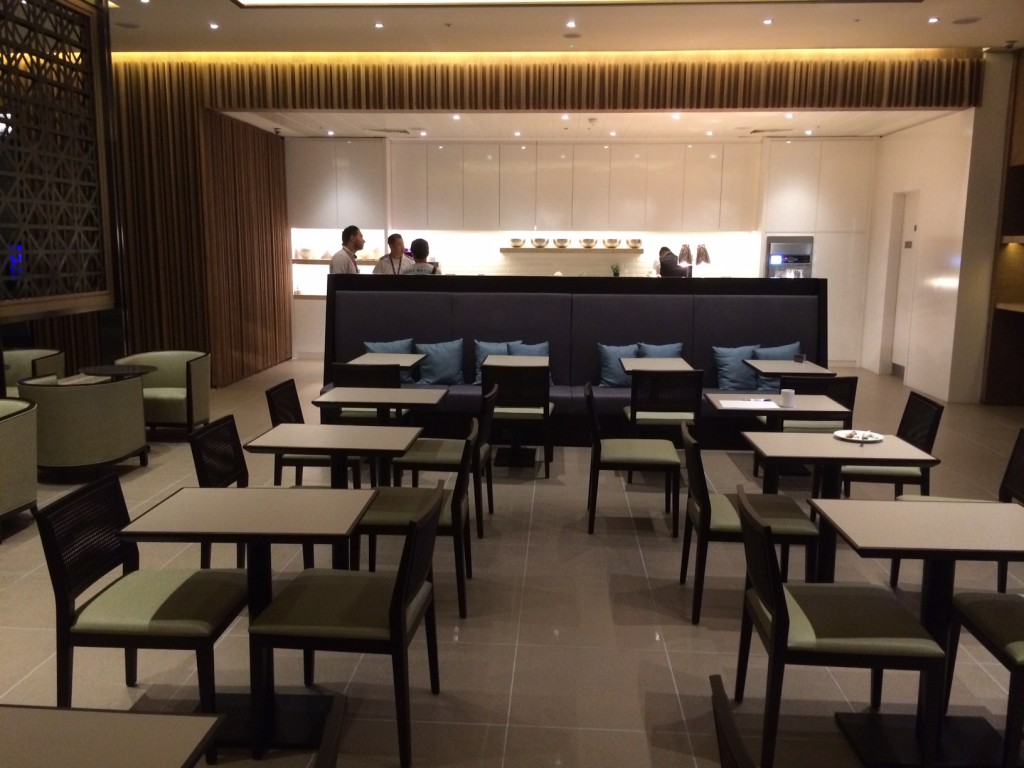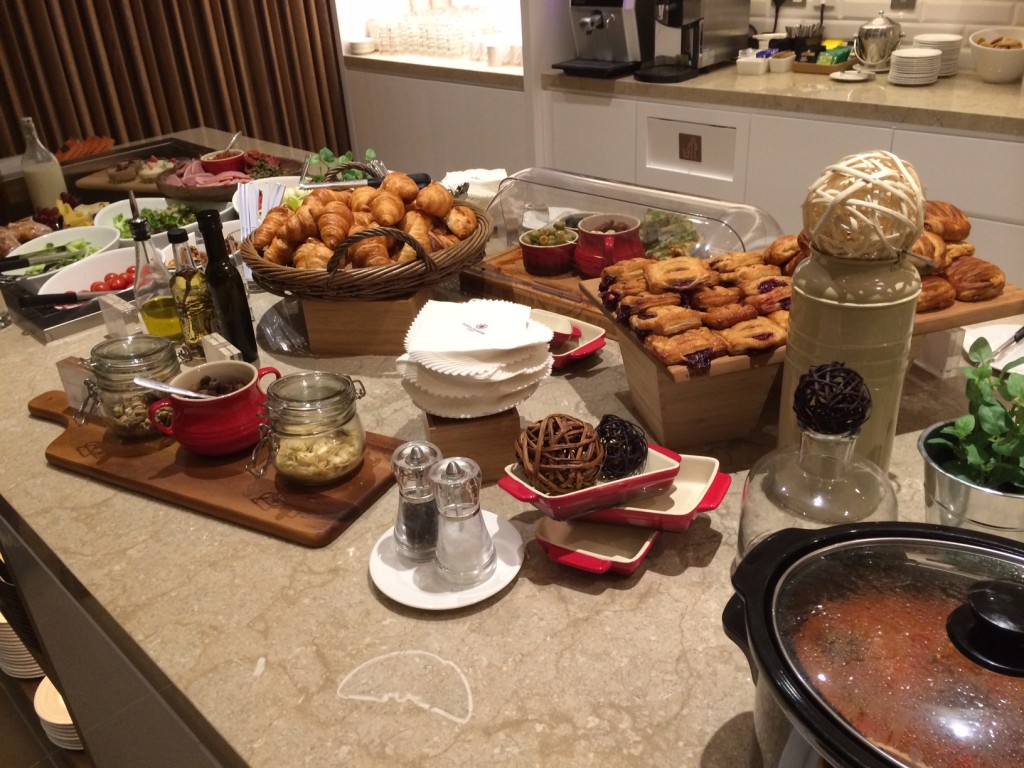 The spa, showers and day rooms
The relaxation facilities in Plaza Premium are excellent.  I was very impressed, although you should note that there are additional charges for spa treatments and for the day rooms.
If you need a nap before your next flight, you can relax in these excellent bedrooms.  There is also one with a double bed.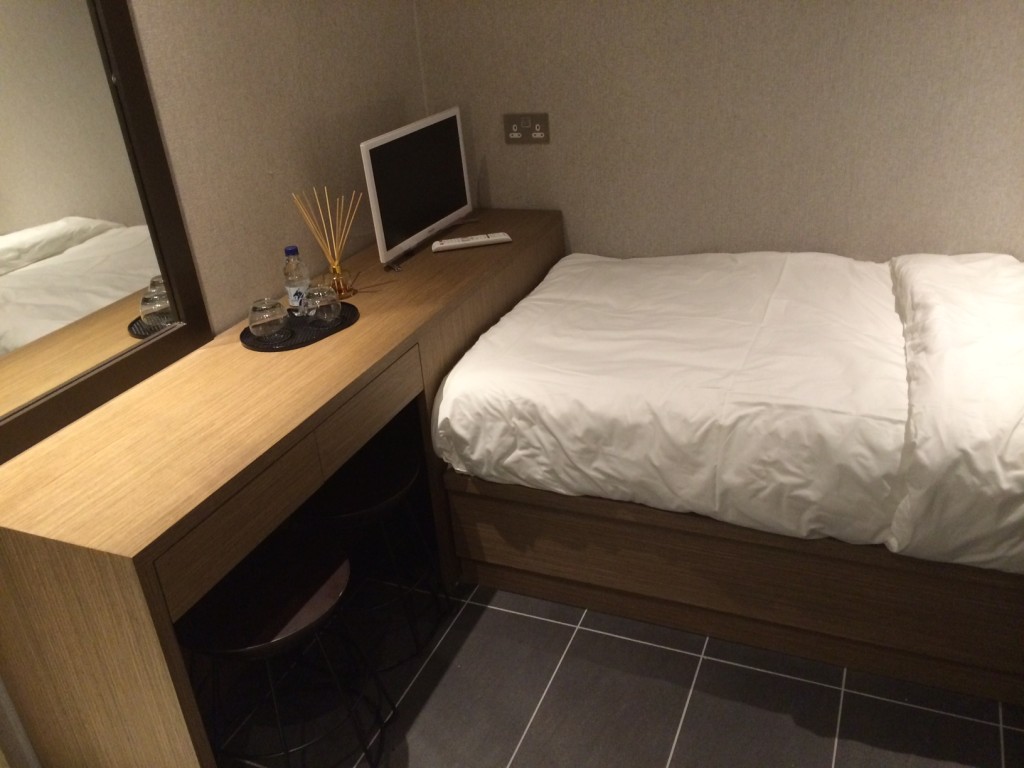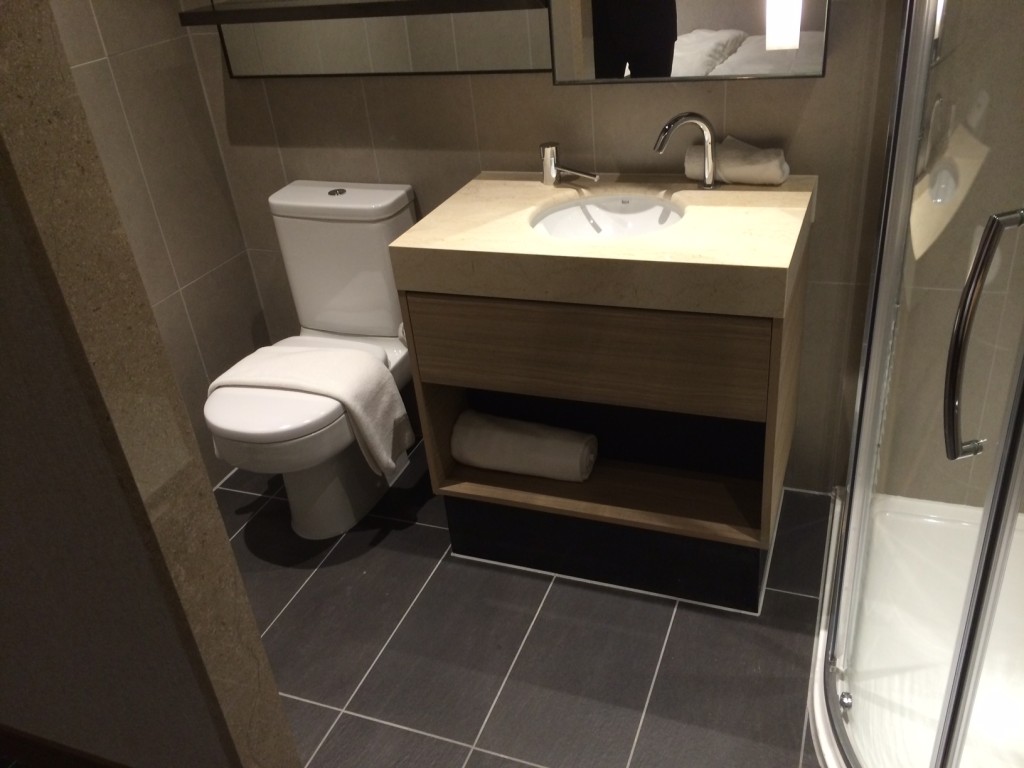 If you only need a shower, that is not a problem: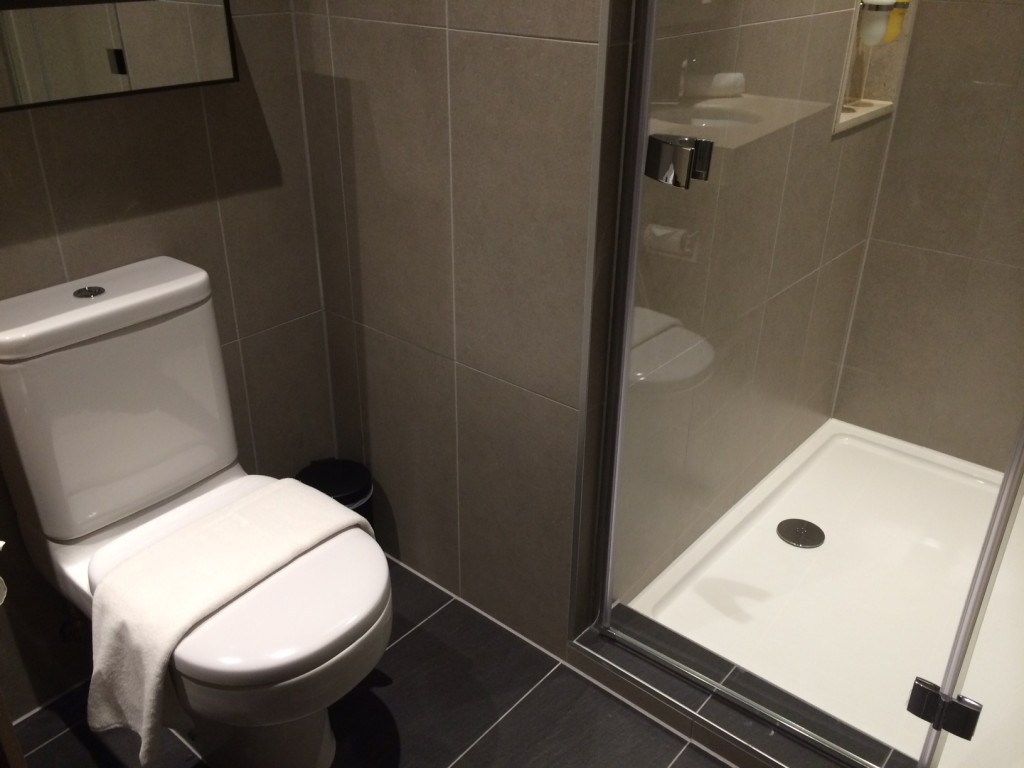 And if you have more time to pass, there is the spa: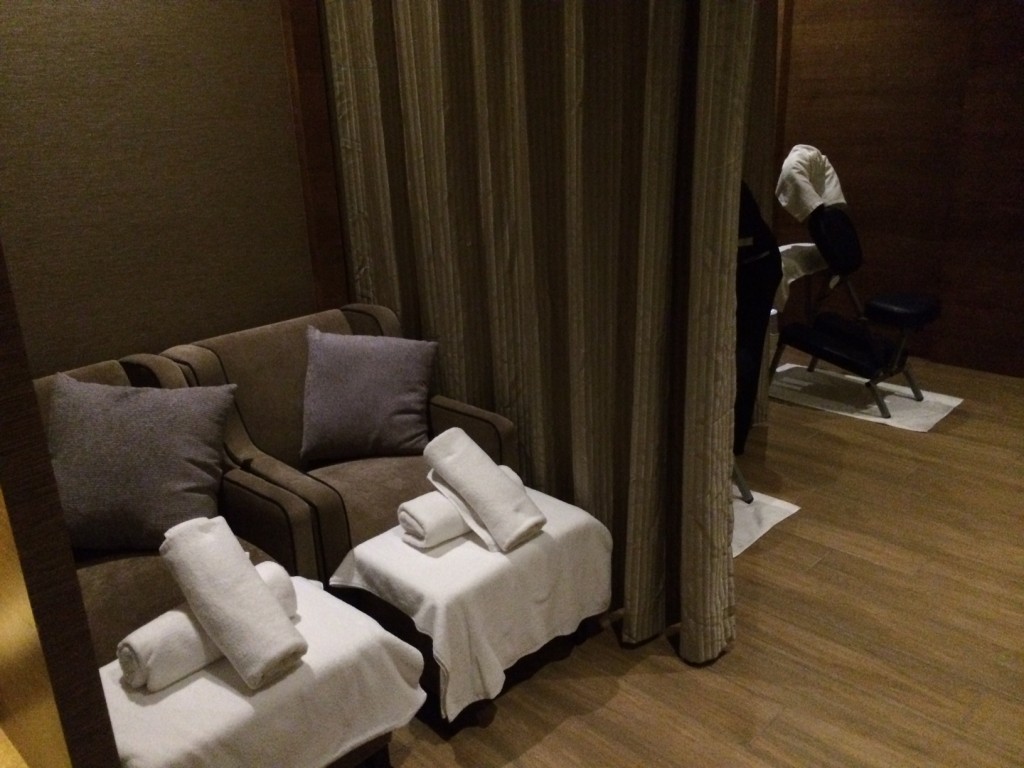 As you can see, this is an impressive, calm and relaxing lounge to pass an hour or so.  It is NOT a good place to come with a group of friends if you want to make some noise and see how much you can drink before your flight goes.  United Club is the place to go for that.
If you are with your partner and want to spend a couple of hours taking it easy in a quiet, classy and relaxing atmosphere, I would recommend it.
As far as free access goes, American Express Platinum cardholders receive two free Priority Pass cards.  Each gives unlimited access for two people, so a family of four could gain access.  If you pass through Terminal 2 on a regular basis this is a decent deal.  My full review of Amex Platinum is here.
For occasional access, American Express Gold comes with two free Lounge Club passes every year.  (Amex Gold itself is also free for the first year so this is a route to get free access for a couple if you have a Terminal 2 flight booked.)  Once you have used your two free passes, further visits cost £15 per person – far cheaper than Plaza Premium's own rate of £38 + VAT.  My full review of Amex Gold is here.
For one off visits, you can prebook tickets at the Plaza Premium website here.
Further Plaza Premium facilities are due to open in Terminal 2 (a landside arrivals lounge) and Terminal 4 (a departures lounge) over the next six months.  Based on what I have seen so far, they should be worth a look.