Why I still think the United Club in Terminal 2 is the 2nd best business lounge at Heathrow
Links on Head for Points may pay us an affiliate commission. A list of partners is here.
…… after the Virgin Atlantic Clubhouse, of course.
This is my review of the United Club lounge in London Heathrow Terminal 2.  This is part of our series of reviews of airport lounges across the UK.  You see all of the reviews here.
I am down in Istanbul this week, seeing whether Turkish Airlines has got what it takes to challenge the Middle Eastern 'big 3' as a global hub airline.
This meant an early morning run out to Heathrow Terminal 2 yesterday morning.  As the majority of long-haul flights from Terminal 2 go from 2B (and Turkish runs long-haul aircraft on some flights, which is why I was there), I got to visit the United Club again.
After, of course, the ludicrously long walk through the tunnel …..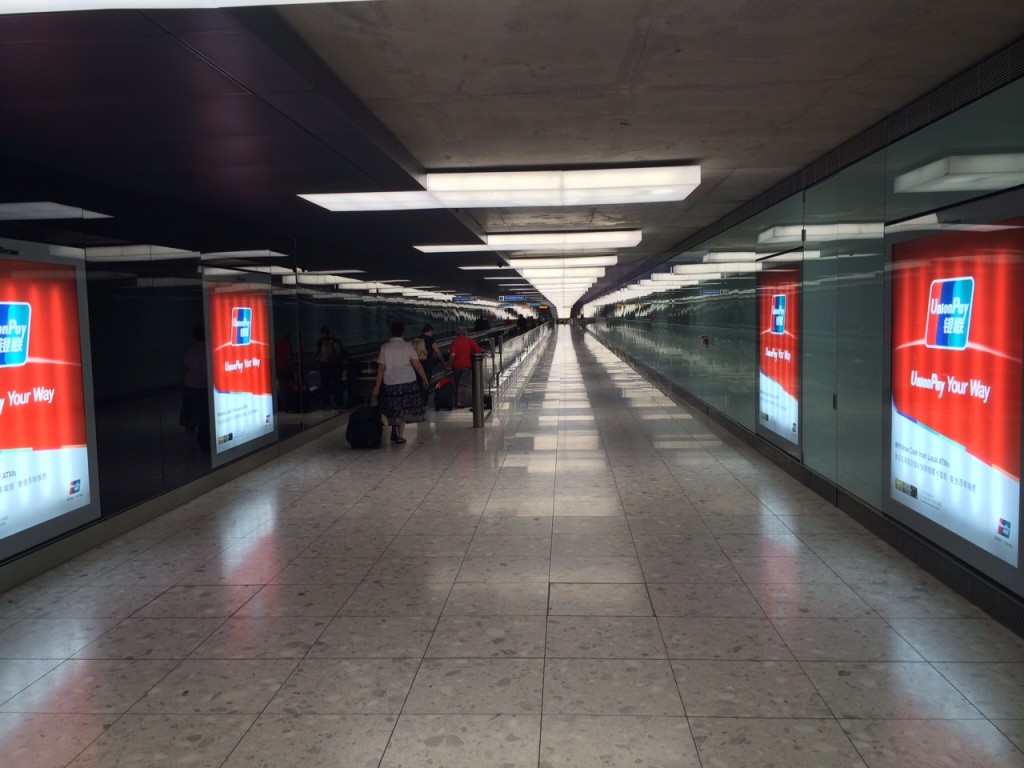 I first visited the United Club lounge back in October 2014.  I have been in a couple of times since, once on a guided tour with the terminal manager.  I still rate it highly.
It was originally a Priority Pass lounge, until United unilaterally withdrew all of their lounges from Priority Pass last year.  Priority Pass cardholders are now using the Plaza Premium lounge in the main terminal.  (I will be back there on Friday afternoon and will run an update.)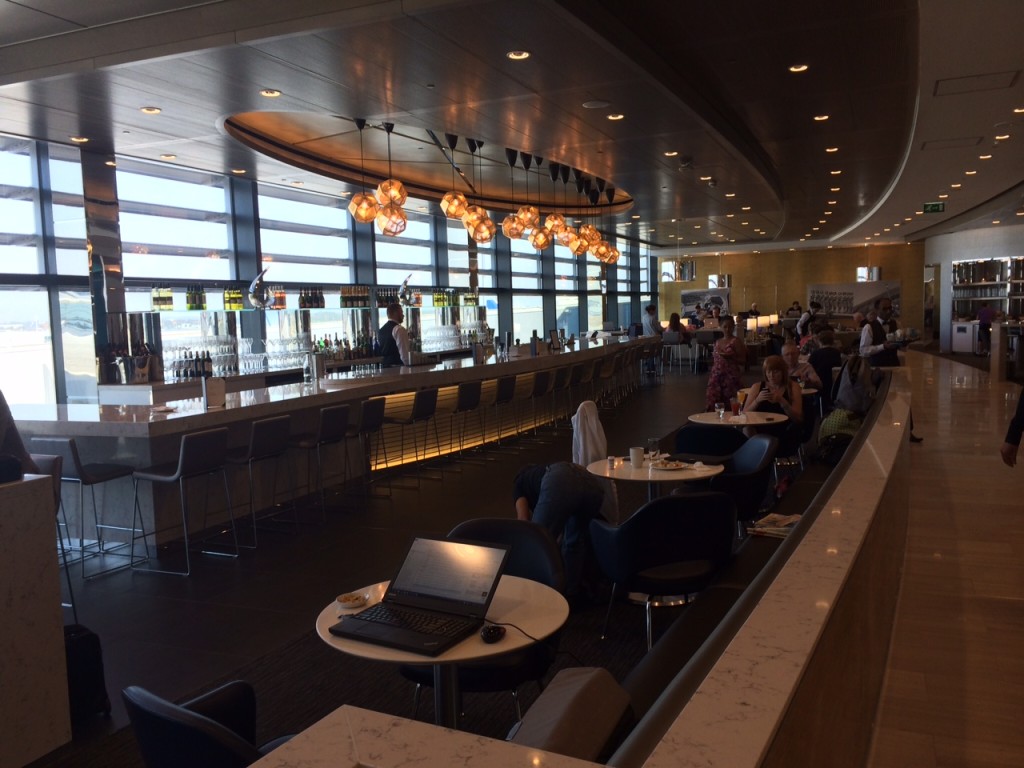 Why do I like the United Club?
For a start, it has the longest bar in Heathrow.  Unlike United lounge in the US, the drinks are free – a rather stunning concept to anyone who has ever used an American airline lounge.
There is a full bar menu including a cocktail list and champagne, which they were happy to serve me despite the early hour: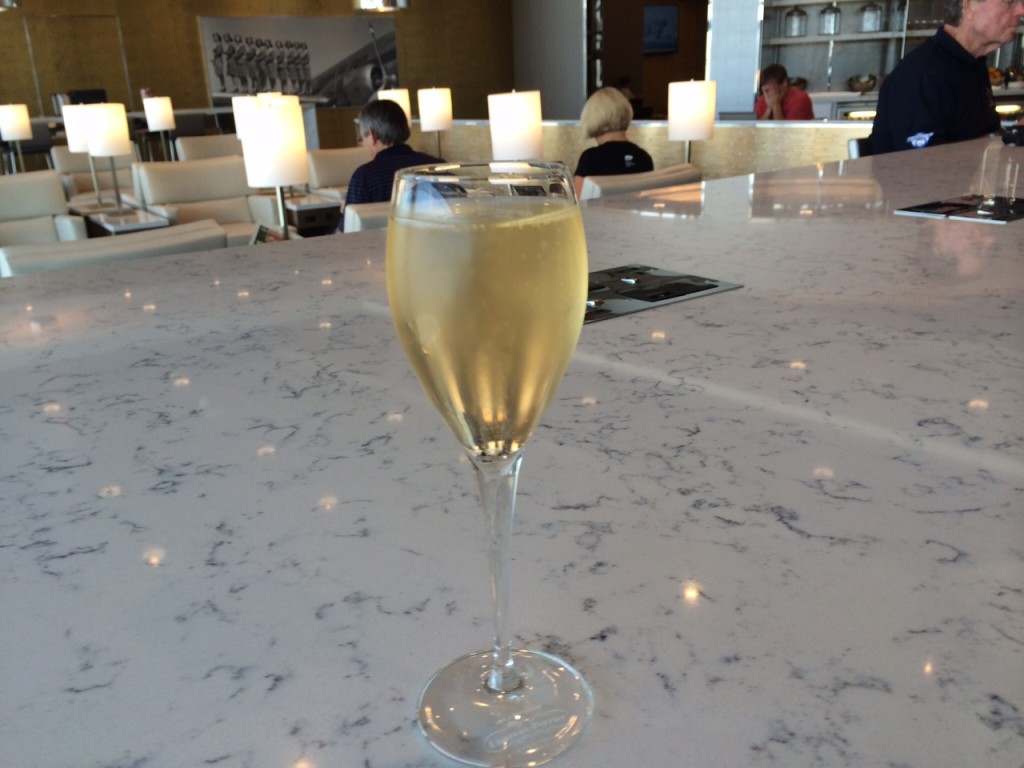 From your seat you can survey the main lounge area – the full lounge is about five time bigger than the area you see here: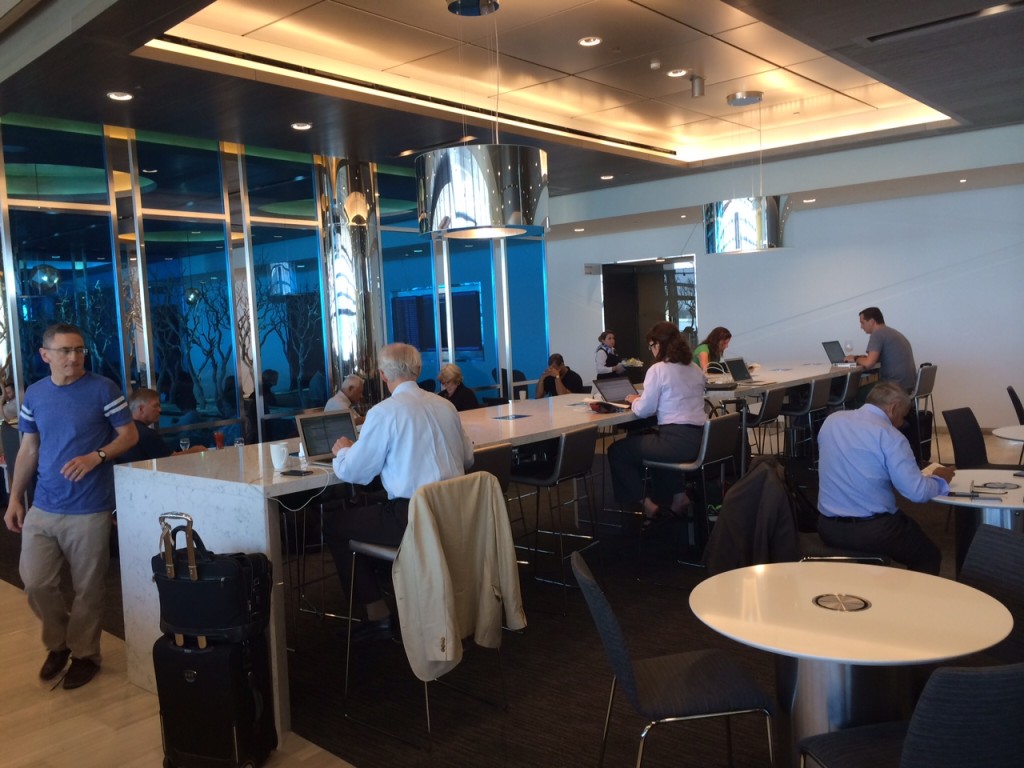 …. and there is a library area off to the right: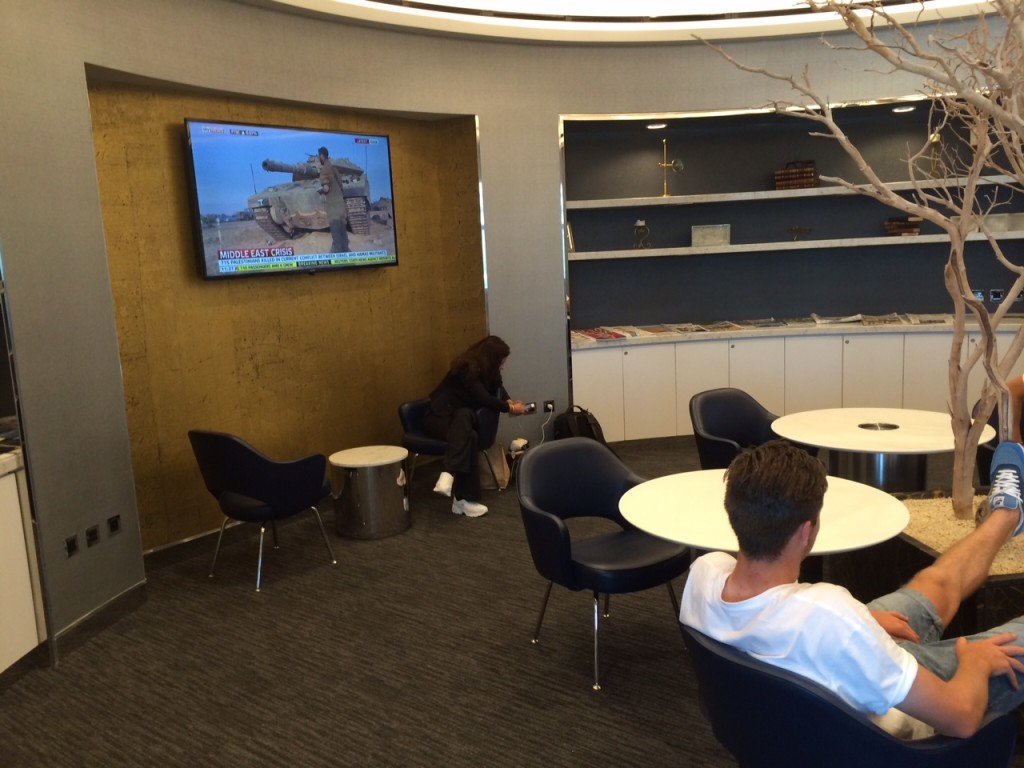 There is a series of classic aviation images on the walls, which I really like: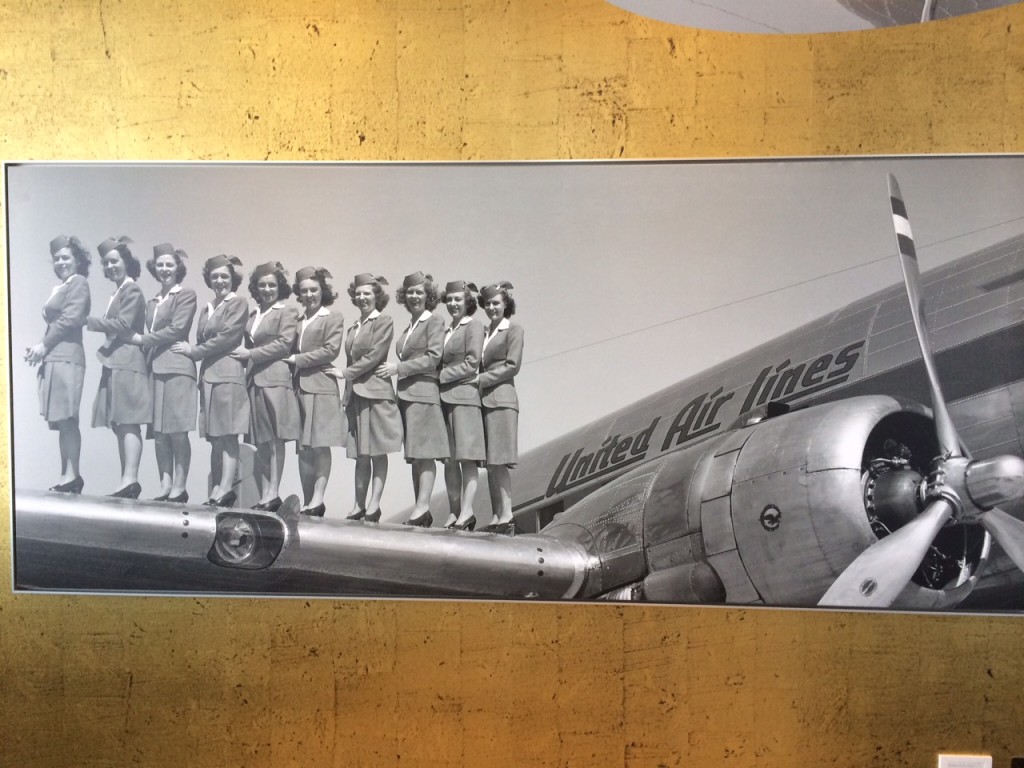 There is a huge amount of natural light in the lounge – it is a long, thin lounge and the long wall is entirely glass.  The only downside is the bulky airbridges which block the view.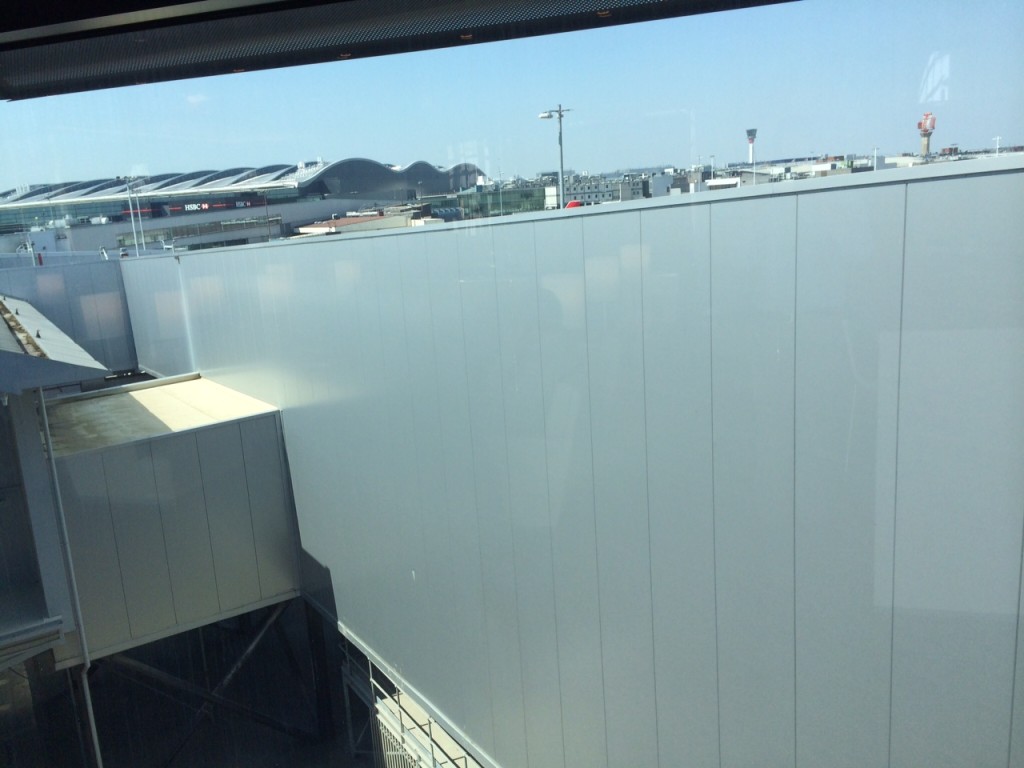 Let's talk about food.  If you like food, you'll like the United Club lounge: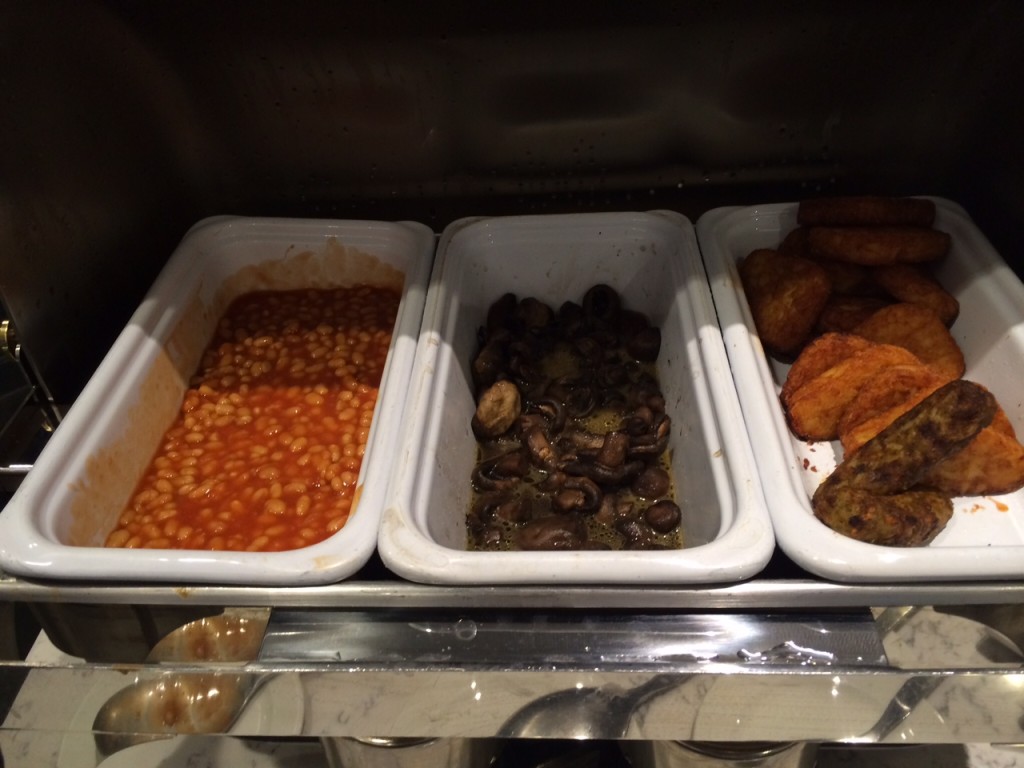 and: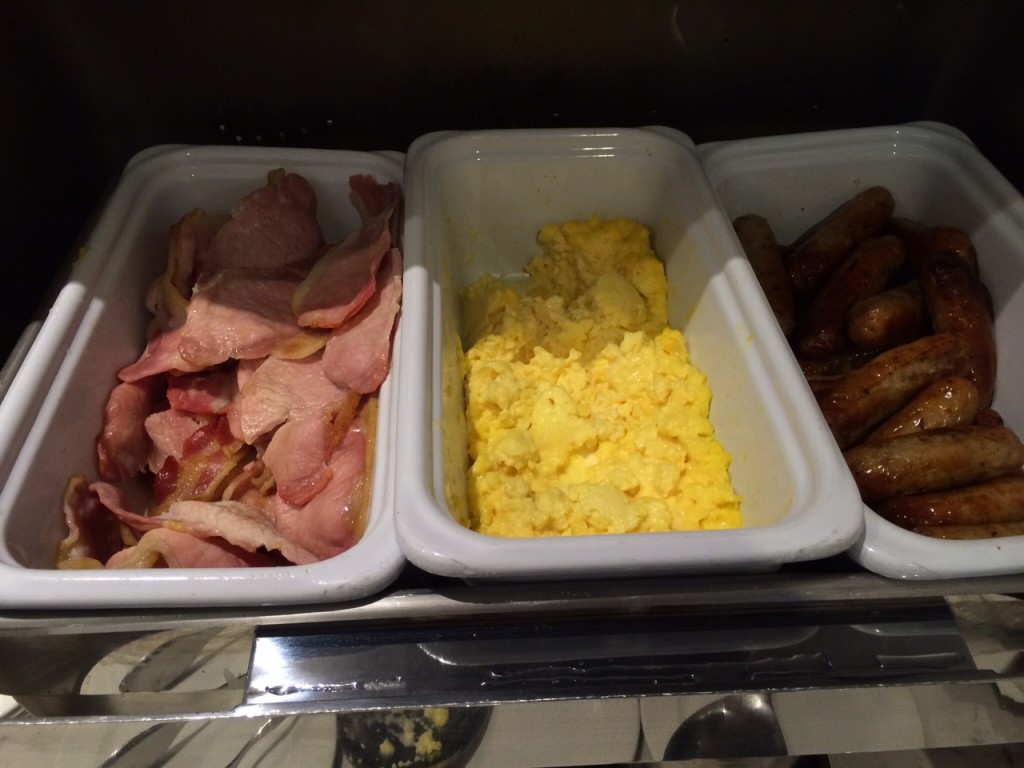 If you don't want a cooked breakfast, there are snacks and also a lot of fruit and yoghurt (not pictured):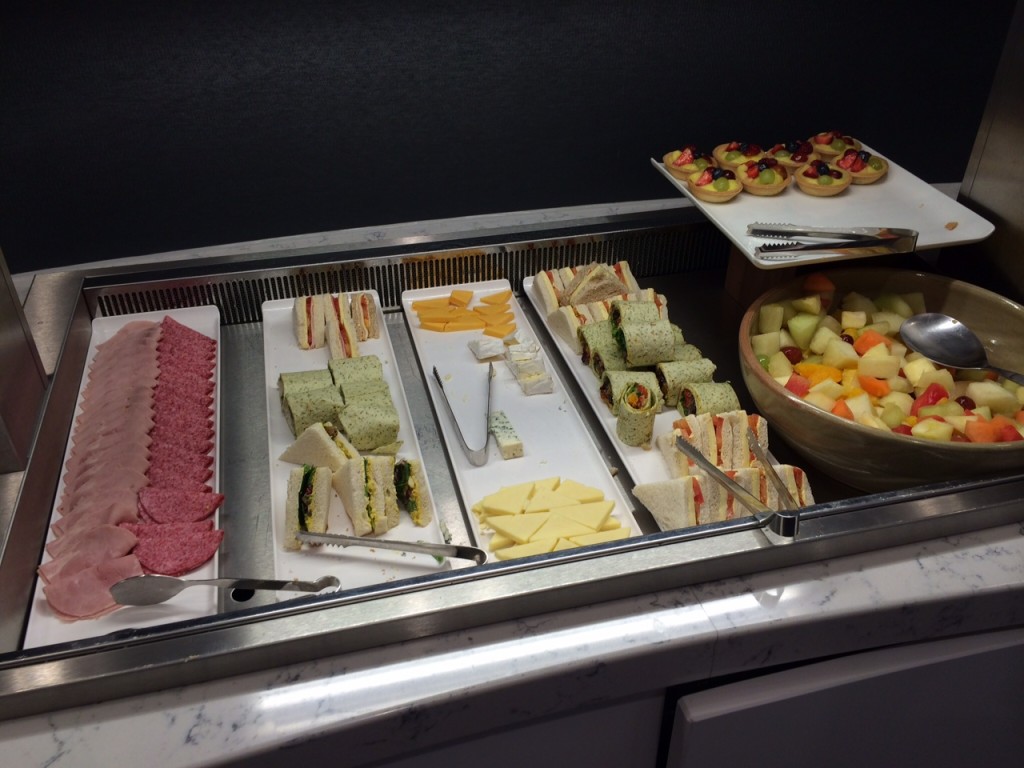 There is no shortage of reading material, both magazines (surprisingly good quality) and newspapers.  The only downside for me is that there are no PC's in the lounge.  Showers are available too.
It is a long walk from the main terminal and back again, so it is not necessarily worth it if you are on a short haul flight from Terminal 2.  I recommend it above the Singapore Airlines business class lounge in 2B, which just didn't work for me.
United did a good job here – check it out if you can.
(PS.  The photos above are from my 2014 visit – internet issues here make it tricky to upload new images – but nothing has changed.  Our Instagram feed has some actual pictures from yesterday.)